Youth Jobs Corps is a win for young people and cities
Josh Fryday serves as California Chief Service Officer and leads California Volunteers, Office of the Governor. He is a member of Gov. Gavin Newsom's Cabinet and can be reached at info@cv.ca.gov.
---
As the former mayor of Novato, I know the importance of creating opportunities for underserved youth to give back to their cities, earn money, and start a career.
In Novato, a city with a rich history of service and a former military base, we looked for ways to call on our young people to get involved and serve their community. As we looked for ways to engage them, we saw how underserved youth were focused on finding careers and how students struggled to afford college.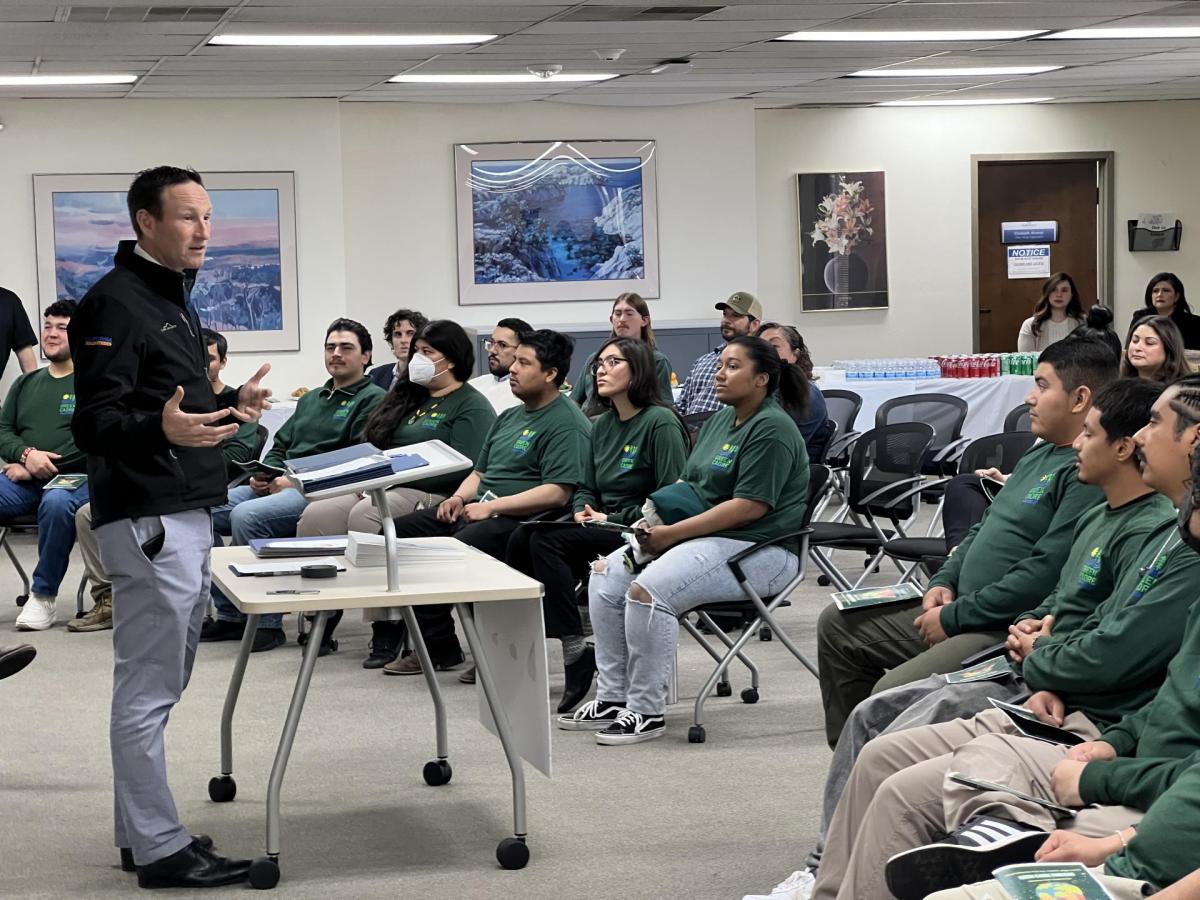 To help solve this, we partnered with the Dominican University of California to create a pathway for local youth to attend college at reduced cost in exchange for serving their summers in our city government. The program benefitted our young people and our city.
Working with mayors and cities across the state, California Volunteers, Office of the Governor launched #CaliforniansForAll Youth Jobs Corps to provide thousands of youths with similar opportunities to serve their communities while gaining job skills, work experience, and a pathway into public service.
Today, 27 cities and counties partner with Youth Jobs Corps to provide high-impact workforce development opportunities to young people who often don't have access to jobs in public service. 
I am proud to share Gov. Gavin Newsom and the Legislature recently made the statewide Youth Jobs Corps program permanent with ongoing funding in the 2023-24 State Budget.
The budget expands the program's eligibility requirements to include AB 540 CA Dream Act Students and immigrant youth who have work authorization, including Deferred Action for Childhood Arrival recipients. The budget also sets aside $2 million for tribal communities to participate in the program. The expansion will continue to ensure the program serves the most vulnerable Californians. 
As California Chief Service Officer, I've had the opportunity to meet with program participants and local leaders to see how this program is transforming lives and communities. Here's what I've seen and heard.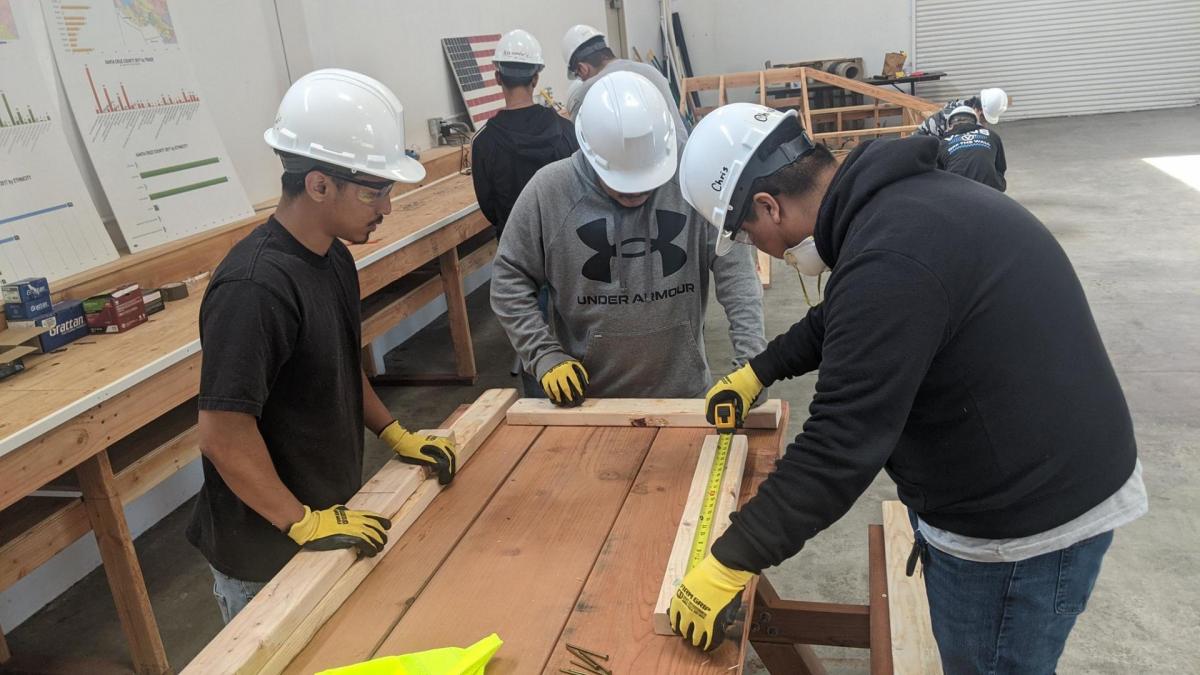 Young people win
Youth Jobs Corps is a win for underserved young people. Paying between $15.50 to $30 per hour, the program prioritizes younger Californians ages 16-30 who are from low-income families, transitioning out of foster care, unemployed, out of school, or involved in the mental health or justice systems.  
Cities and their partners are providing many participants with supportive services, including case management, transportation stipends, resume preparation, and special job training to help ensure both their short- and long-term success. 
One Youth Jobs Corps member, CJ, is working in youth after-school and summer school enrichment programs. He hopes to one day be a public health educator. He says the program helps him impact young people's lives every day and "hone my skills with the workshops this program provides — financial literacy, resume building."
"The living wage impact with this job helps me to be more sustainable, successful, and confident," CJ said.
Communities win
Youth Jobs Corps is also a win for communities. Program members help cities address food insecurity, education, and climate change — some of our state's biggest challenges. Crucially, Youth Jobs Corps gives cities the flexibility to design programs to meet the needs of their community. 
It also helps rebuild civic and social connections by bringing members from different backgrounds, income levels, races, ethnicities, and neighborhoods together to share experiences and solve public challenges that improve the health and well-being of the community.
The city of South Gate used its Youth Jobs Corps funds to expand the city's workforce development program, with a focus on park operations and maintenance, urban forestry, watershed management, and city beautification.
"We appreciate the opportunity to provide meaningful job training and successful work placement for the youth of South Gate and the surrounding communities as they become our future leaders," said South Gate Mayor Maria del Pilar Avalos.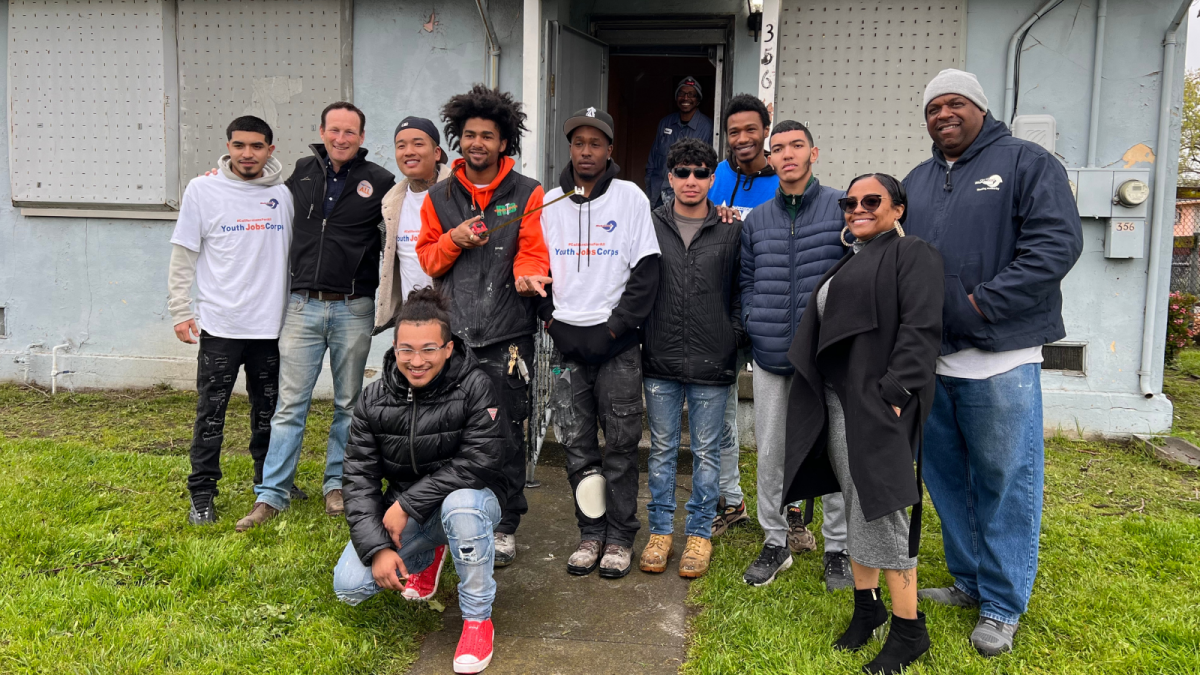 Cities win
Youth Jobs Corps is a win for cities and counties, helping them uplift youth and provide workforce development opportunities for those too often left behind. The program reduces the root causes of homelessness and crime by addressing the lack of gainful employment.
Youth Jobs Corps is also proving to be a jobs pipeline for cities. Participating municipalities often permanently hire members after their service is complete.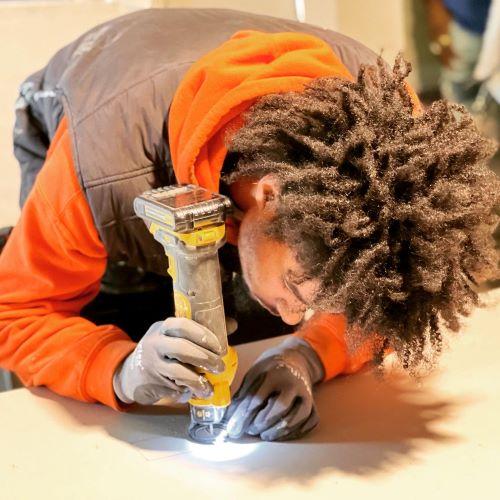 The city of Richmond put young people at the heart of its program by helping them prepare for future jobs and life as engaged citizens by prioritizing their education and skills training.
"We need a society, economy, and community designed to care for all people, especially young people, who are the most important and most affected stakeholders when talking about our global future," said Richmond Mayor Eduardo Martinez.
Martinez hopes the city can prevent long-term unemployment among young adults, reduce economic hardship, and help young people prepare for good-paying jobs by offering a more affordable route to postsecondary education and giving them the chance to learn new skills, gain work experience, and expand their networks.
The city of Fresno also found success through its One Fresno Youth Jobs Corps workforce development program. The city hires members from underserved areas traditionally considered "hard to hire." This includes people timing out of the foster care system, previously touched by the criminal justice system, or formerly involved in gangs. The program provides members with full- and part-time, temporary employment, and job training.
"One Fresno Youth Job Corps removes barriers to employment for young residents who've had to overcome various challenges in their lives," said Fresno Mayor Jerry Dyer. "We provide the mentoring necessary to acquire meaningful job skills while removing obstacles like childcare and transportation. It's an opportunity tailored to fit each person's career interest and grow their skillset and employability."
Youth Jobs Corps proves state and local governments working together is a winning combination, with benefits for young people, cities, and communities across California. We are just getting started and hope to work with cities to continue providing opportunities for our future workforce and leaders.
Youth Jobs Corps, along with #CaliforniansForAll College Corps, California Climate Action Corps, and AmeriCorps California, is administered by California Volunteers, Office of the Governor. To learn about future Youth Jobs Corps funding opportunities, please periodically check the California Volunteers grant webpage. Learn more about #CaliforniansForAll Youth Jobs Corps at CAYouthJobsCorps.com.