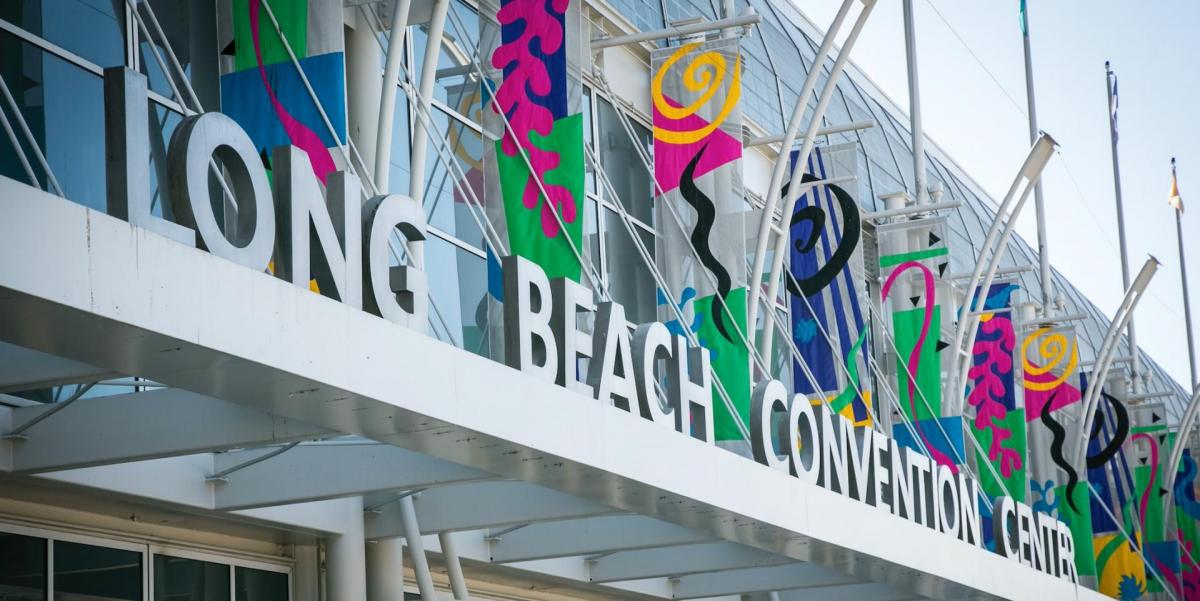 2019 Annual Conference & Expo Preview
Maximize Your Annual Conference Experience: 10 Ways to Prep Like a Pro
Katie Pebler is conference program manager for the League and can be reached at kpebler@cacities.org.
---
Preparing now for your three-day visit to the League of California Cities 2019 Annual Conference & Expo at the Long Beach Convention Center, Oct. 16–18, can help you create a valuable and memorable experience. League staff have compiled 10 tips to help ensure that you get the most out of your time at the conference.
1. Register for Pre-Conference Activities.
Several conference-related activities occur before the Opening General Session on Wednesday at 1:30 p.m. Arrive early to attend the policy committee meetings or take the AB 1234 Ethics Training, which start at 9:00 a.m. City clerks can earn an extra CMC/MMC Advanced Education Point by attending the City Clerks' Workshop that morning as well. And if this is your first time attending the conference, join us at a special orientation from 12:45–1:15 p.m.
2. Download the Mobile App.
Have quick access to the conference schedule by downloading the League's app, and build your own itinerary! This handy tool is free and available on all mobile devices by searching for "CaCities" or "League of California Cities" in your device's app store. In addition to viewing the conference lineup, you can view session descriptions, speaker information and materials and save your thoughts on the session — right in the app. You can also make use of the maps designed to help you find exhibitors with solutions to the unique challenges confronting your city.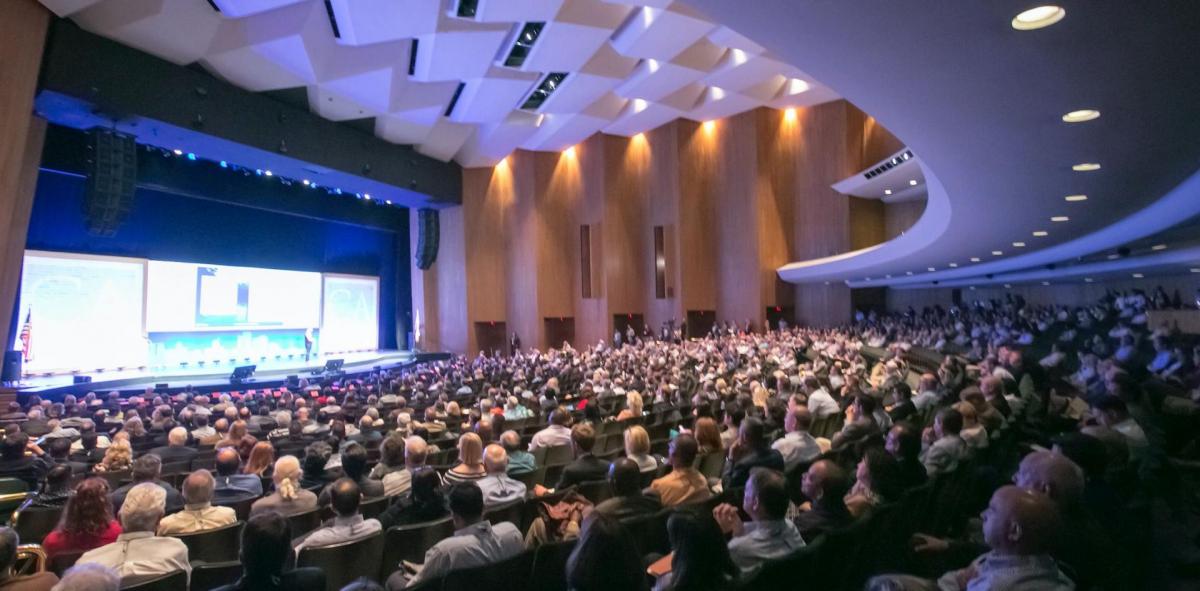 3. Plan to Attend Your Department Meeting.
If you have never attended a department meeting at the League's Annual Conference, you have been missing out. Department meetings are made up of your colleagues in similar professions throughout California. Attendees gather to discuss the issues they are facing, hear timely updates on legislation and ultimately find common ground that advances their work on unified department goals, setting the course for positive change within their communities. Mayors and council members, city managers, fire chiefs, public works officers, personnel and employee relations managers and fiscal officers conduct department meetings on Wednesday at 11:00 a.m. City clerks meet Wednesday morning during their workshop, and city attorneys will meet Thursday morning during a City Attorney Track session.
4. Review the Session Descriptions and Bookmark the Session Materials Page.
It may be hard to choose among the lineup of 45 sessions; spend some time the week before the Annual Conference to make your selections. Take it a step further and coordinate with colleagues who are also attending; seasoned conference attendees typically plan who from their city will attend the most popular sessions to ensure they derive the maximum benefit. Follow up with your colleagues after the conference to discuss what you learned and share useful information.
Beginning in October, all session materials will be posted as they are received by the League on its mobile app or online at www.cacities.org/2019acmaterials. Staff highly recommends bookmarking the session materials page to easily pull up the presentations you will see.
Bonus tip: Reviewing the materials is also an excellent way to decide if you want to attend a session.
5. Bring Your Business Cards and Save Time for Networking.
This conference is not just about the presentations. Explore abundant opportunities for networking at events such as the Host City Reception, CitiPAC 14th Annual Leadership Reception and events hosted by the League's diversity caucuses and divisions. Between structured activities, you are certain to meet and exchange ideas with people from throughout California. Plan in advance who you want to network with, and don't forget to bring a stack of business cards.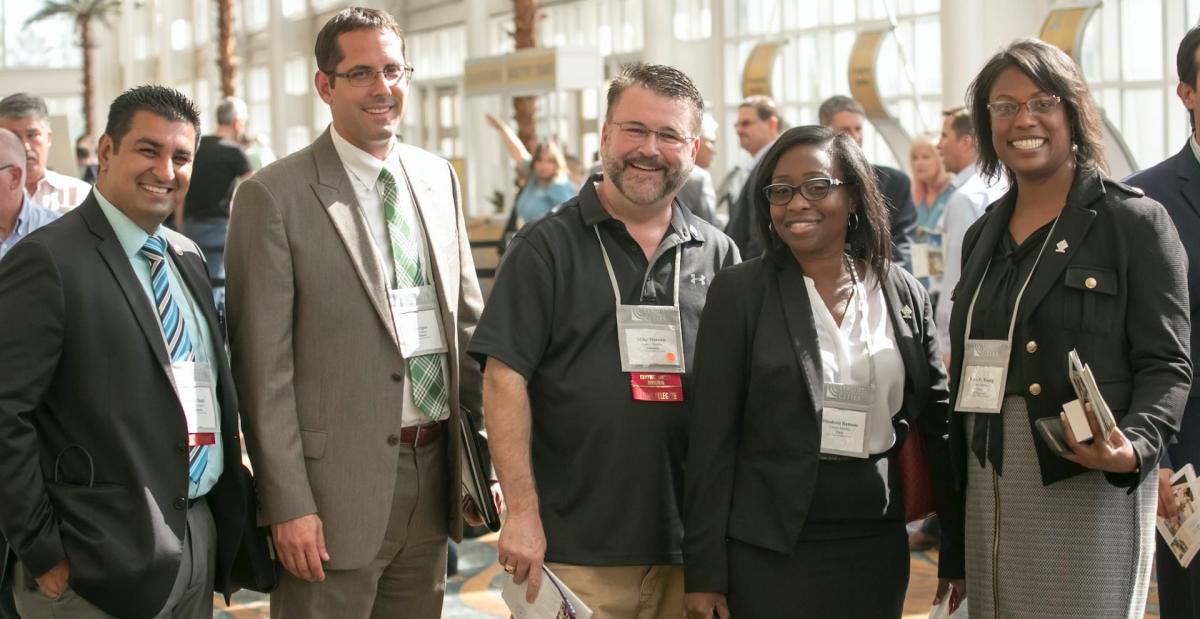 6. Register for Your Division Event.
Each region of California has unique challenges, and the League's 16 regional divisions meet during the Annual Conference, providing an opportunity for members to network and reflect on issues impacting their region. City officials, both elected and professional staff, work closely with the League regional public affairs managers to develop and carry out grassroots activities. For information on your division event, contact your regional public affairs manager (find yours at www.cacities.org/regionalmanagers).
7. Review the Annual Conference Resolutions.
Policy development plays a key part in the League's legislative effectiveness. Annual conference resolutions are one way that city officials can directly participate in the development of League policy.
Resolutions must focus on direct municipal issues of statewide importance. Any elected or appointed city official, individual city, League division, department, policy committee or the board of directors can submit a resolution. The deadline for 2019 resolutions was Aug. 17. All resolutions and background information are available at www.cacities.org/resolutions. A petitioned resolution can also be introduced during the Annual Conference to address any late-breaking issues.
Resolutions will be considered up to three times during the conference: in policy committee meetings, during the General Resolutions Committee meeting and at the Closing Luncheon and General Assembly.
Each city council designates a voting delegate to represent your city during the General Assembly. Your city may also appoint up to two alternate voting delegates who may vote in the event that the designated voting delegate is unavailable. If you are a voting delegate or alternate, don't forget to check in at the Voting Delegates' Booth in the main lobby of the convention center when you arrive at
the conference.
8. Be Sure to Visit the Member Services Desk.
League members have access to a wealth of information and opportunities to get involved and better their communities. Visit the Member Services Desk for information on League services available to you and your city.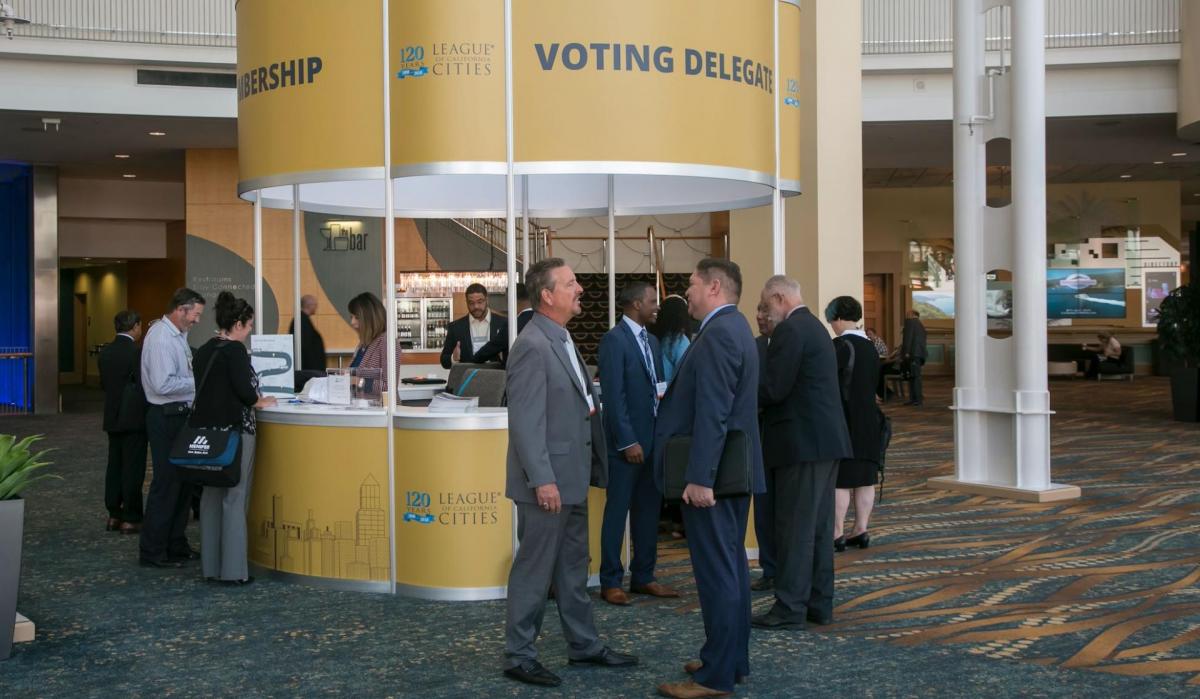 9. Find Exhibitors, League Partners and Helen Putnam Award Winners, All in the Expo.
The Annual Conference & Expo is the largest premier event in California connecting city officials with organizations and businesses that support municipal activities. With over 260 exhibitors, the Expo is a must-see destination during the conference.
In addition to the exhibitors, attendees will find a special zone for the League Partners, and an exclusive Speaker Theater is located in the League Partners' Pavilion.
Cities that won a 2019 Helen Putnam Award for Excellence can also be found in the Expo. Stop by their booths and gather some exciting ideas to take back to your community.
10. Pack Wisely and Plan for Getting Around.
Attending any conference requires some stamina. You'll be walking to the convention center to attend your department meeting and navigating to the General Sessions to hear captivating speakers. Add to this cruising from session to session, walking through the Expo, going out to dinner with colleagues and returning to your hotel. You will be glad later you planned ahead. Pack comfortable shoes, chargers for mobile devices and a water bottle that you can refill at water stations during the conference.
Watch for updates on the sessions and speakers at www.cacities.org/AC or on the mobile app.
---
Related Resources
Register Now for the 2019 Annual Conference & Expo
League Diversity Caucuses Unite Members in Networks, Education and Advocacy
---
Photo Credit: Jeremy Sykes, courtesy of the League