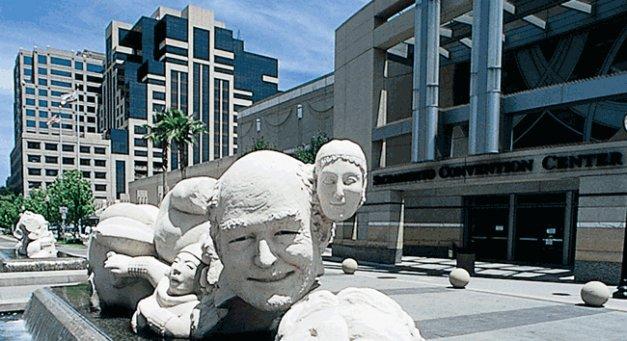 Annual Conference Highlights
League of California Cities 2013 Annual Conference & Expo Sacramento Convention Center, Sept. 18-20
Anna Swanson is conference marketing coordinator for the League and can be reached at aswanson@cacities.org.
---
Join hundreds of city officials at the League's 2013 Annual Conference & Expo for educational sessions and speakers that will provide innovative ideas to better serve your city and residents. Visit the Expo Hall to find state-of-the-art products and cost-saving services and explore the League Partner Speaker Theater.
Expo and Grand Prize Giveaway
The Expo will showcase nearly 230 exhibitors, including more than 50 first-time exhibitors. Make time to meet the vendors and learn how your city can benefit from their products, services and resources. The Expo Grand Opening, held in conjunction with the Host City Reception, is slated to run from 5:00 to 7:00 p.m. on Wednesday, Sept. 18. The Expo will be open on Thursday, Sept. 19, from 10:00 a.m. to 3:00 p.m.
A Grand Prize will be given away during this year's conference. Your city could win a language-interpretation system ($4,000 value), provided compliments of SmartCitiesPrevail.org. These systems are typically used for city council meetings. The drawing will be held Friday, Sept. 20, during the Annual Business Meeting, which begins at noon. Be sure to look for entry details inside the Expo Hall entrance. You must be present at the Annual Business Meeting to win.
League Partner Speaker Theater
The League Partner Speaker Theater, located in the League Partner Village area of the Expo Hall, presents speakers and sessions of interest to cities statewide. Elected officials, city staff and industry experts will provide a wealth of knowledge on many topics, including infrastructure, economic development and community safety.
Networking Opportunities
The conference offers attendees a multitude of ways to connect with colleagues and experts from throughout the state to discuss common concerns, exchange ideas and share solutions. Networking events will be held throughout the conference and will include gatherings hosted by the League's diversity caucuses, regional divisions and League Partners.
Municipal Departments
Eleven professional departments make up the League, all of which play an integral part in the development and delivery of educational events and networking. These departments comprise:
City attorneys;
City clerks;
City managers;
Community services;
Fire chiefs;
Fiscal officers;
Mayors and council members;
Personnel and employee relations;
Planning and community development;
Police chiefs; and
Public works officers.
Each professional department is represented on the board of directors and plays a key role in League policy-making. Most department business meetings will be held on Wednesday, Sept. 18.
Regional Divisions
The League's regional divisions function as its grassroots advocacy team and pro-vide an opportunity for city officials to become more involved in activities that reinforce the quality of life within their communities. The divisions provide the League board of directors with a diverse range of perspectives and give a voice to member cities throughout the state. All divisions are staffed locally by the League's regional public affairs managers. Some of the League divisions hold networking events during the conference. Contact your regional public affairs manager for more information.
Brown Act Requirements and League Conferences
The Brown Act, also referred to as California's Open Meeting Law, permits a majority of the members of a legislative body to attend a conference (or similar gathering open to the public) that addresses issues of general interest to the public or public agencies of the type represented by the legislative body. However, a majority of the members cannot discuss among themselves — other than as part of the scheduled program — business of a specific nature that is within the local agency's jurisdiction.
The League has long been a strong advocate for open government and transparency. Cities throughout California continue to comply with the requirements of the Brown Act even though the Legislature has suspended several of its provisions for a three-year period. City officials believe that this compliance serves the best interests of their communities and helps to foster transparency in local government.
More Information Online
Visit the annual conference page on the League website at www.cacities.org/AC to plan your conference schedule.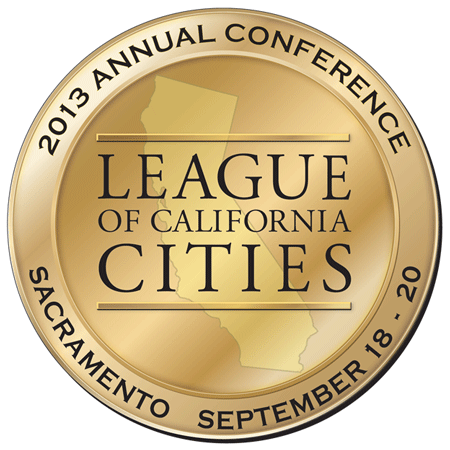 ---
This article appears in the September 2013 issue of Western City
Did you like what you read here? Subscribe to Western City
---