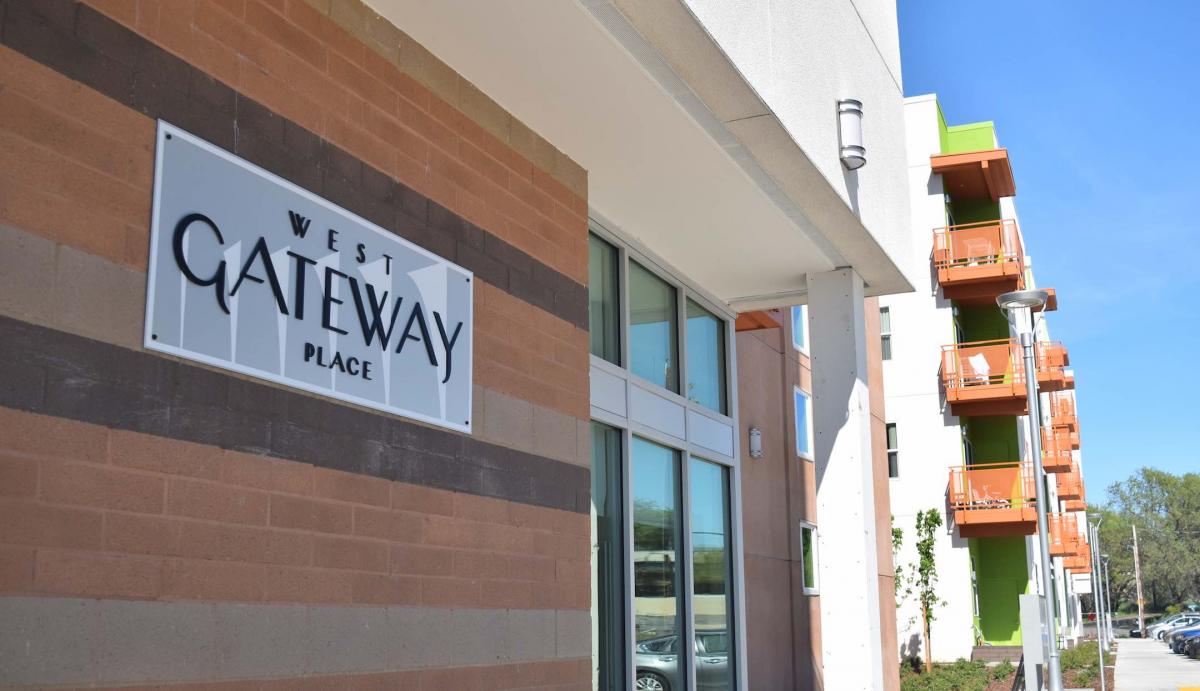 Cities Adapt as Tools for Economic Development Evolve
For years, city officials, state legislators, members of the business community and others have lamented the state's decision in 2011 to eliminate redevelopment, a vitally important financing tool that cities used to revitalize urban cores, support economic development and build affordable housing.
Under redevelopment, financing projects to redevelop an area of a city with tax increment was based on two principles:
Improvements could be made to a deteriorated area and the increased property values would pay for the improvements; and
Improvements to that deteriorated area increased property tax revenue for all taxing entities.
Using the redevelopment tool, the property tax base was frozen within a designated project area. Other taxing entities (counties, schools and special districts) would continue to receive the amounts they received during the base year when the project was established plus 2 percent annual growth. In some cases, property tax pass-through agreements were negotiated to allow some tax growth to flow to a specific entity.
After a redevelopment plan was adopted, however, and as improvements were made, all property tax growth increment was dedicated to the project and repayment of debt secured to finance the project. This was the heart of redevelopment financing and the core of the debate that led to its demise. Counties and special districts disliked not being part of the decision to form redevelopment agencies in cities and had other funding priorities. And state budget drafters complained because Proposition 98 (1988) required the state to backfill schools' losses from redevelopment diversion, which by 2011 amounted to about $2 billion per year.
At its peak, redevelopment generated over $6 billion a year to cities for investments within a designated project area. Although the redevelopment financing tool as we knew it is gone, economic development remains a priority for city leaders. They are pursuing new and innovative ways to develop and implement projects to strengthen their community's economic well-being, create and retain the region's workforce and grow the city's tax base, enhancing the quality of life for all residents. City leaders also understand that economic development is vital to the livelihood of a community, as it fosters an environment that attracts the interest of new families, businesses and visitors.
Whether small or large, north or south, coastal or inland, cities today are using new development tools and strategies and are pursuing new opportunities to help local economies grow.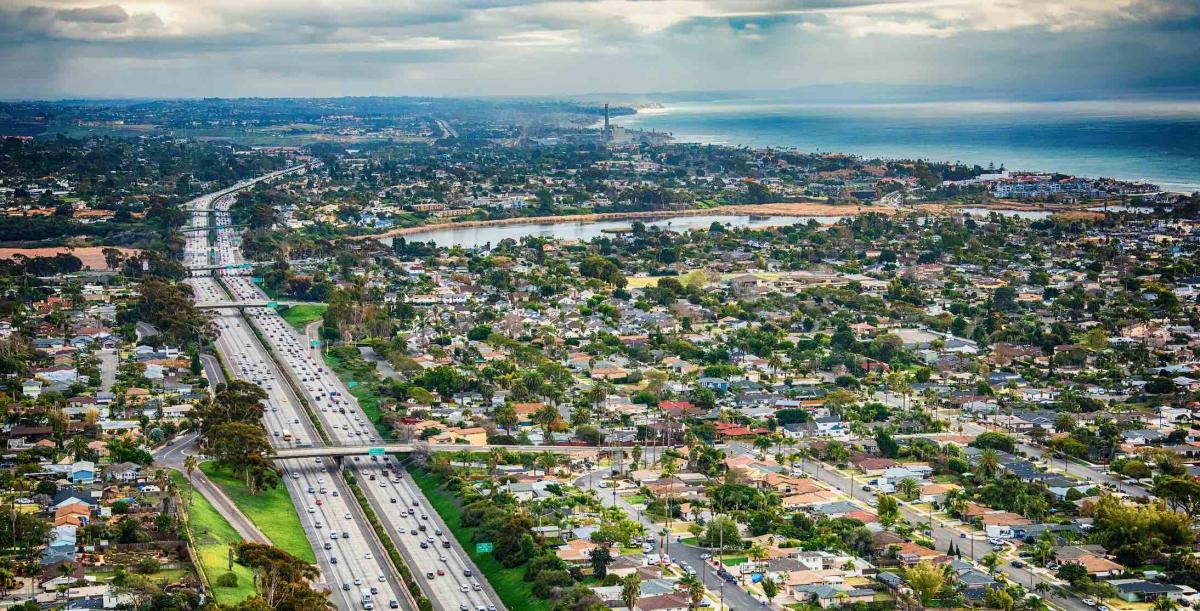 Collaborating to Compete: "Innovate78" Unites Five Cities to Boost Economic Development
In an attempt to find a creative strategy to spur economic development in a post-redevelopment world, Innovate78 is an effort that leverages regional resources and encourages businesses, academic institutions and a multitude of industries to join in partnership to strengthen the economy and attract more investment.
Carlsbad, Escondido, Oceanside, San Marcos and Vista — five cities along the State Route (SR) 78 corridor in San Diego County — often felt they were overlooked and not considered serious contenders when trying to recruit businesses seeking to expand or relocate in San Diego County, partly because the area lacked a cohesive regional economic development plan.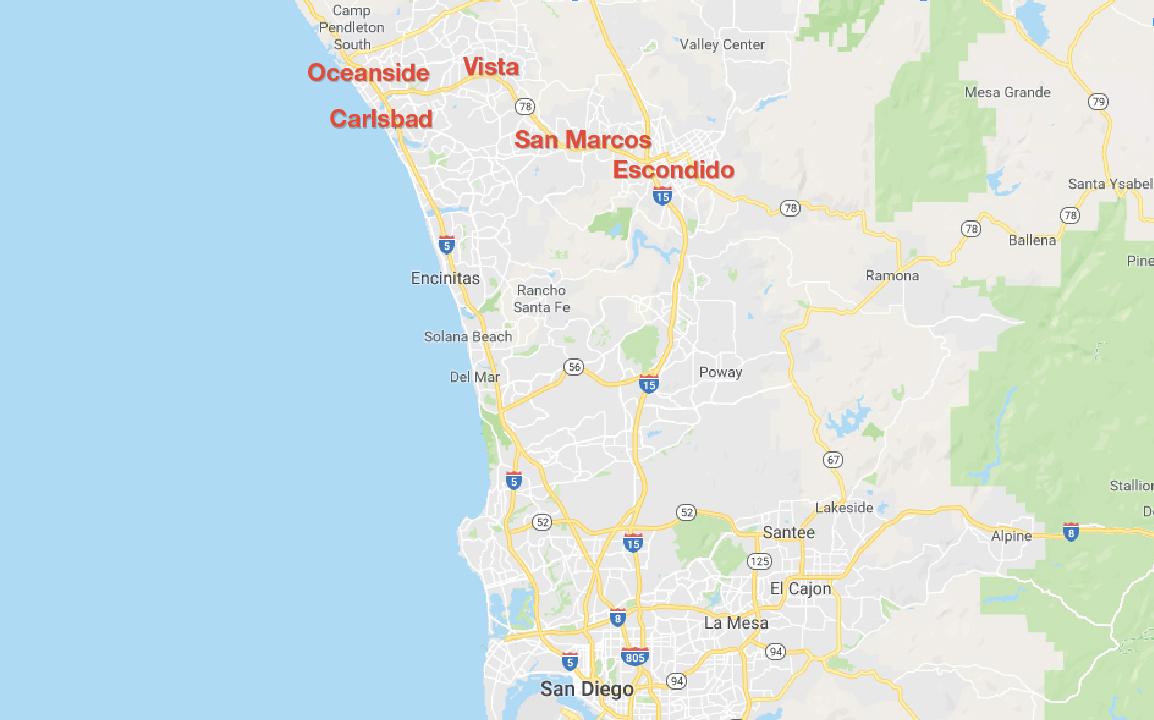 Although the region is known throughout the state and country as a desirable place to live due to its high quality of life, well-performing schools, wide range of workforce skill levels and attractive lifestyle, the individual cities were often unsuccessful in their economic development efforts.
As is often the case, the five neighboring cities viewed each other as competitors rather than collaborators. The cities rarely shared information and often attempted to attract businesses from one another.
In 2012, the five cities decided to set aside their competitive approach and collaborate on developing a collective plan to boost economic prosperity along the SR 78 corridor.
After several years of brand development and campaign implementation, Innovate78 is now putting its economic development plan and brand strategy into action to attract new companies and talent. The partnership is promoting the area as an innovative region to businesses, families and educational institutions.
Since its launch, the program has helped persuade businesses to move to the region, assisted with site selection for businesses looking to expand and collaborated with new businesses on workforce development and recruitment.
Collaboration among cities in the region ensured success for Innovate78 and increased the area's economic vitality. As a collective unit, the five cities were more successful in unlocking new funding and attracting and retaining businesses within the SR 78 corridor.
In 2018, the partnership visited more than 100 businesses and facilitated robust discussions about helping individual businesses grow, collaborating with Innovate78 and exploring potential incentives the program can help the businesses secure. In the first quarter of 2019, Innovate78 conducted 27 business visits and helped three businesses secure tax credit funds through the Cal Competes Tax Credits, which will allow them to create 204 new jobs over the next five years.
"Streamline Riverside" Fosters Collaboration and Improves Planning Process for Businesses
The Streamline Riverside program was created in spring 2016 through a collaboration among the City of Riverside, Greater Riverside Chamber of Commerce, design professionals, developers, the Building Industry Association and business owners.
This city-initiated program seeks to:
Facilitate investment by removing obstacles at all levels of the development review process;
Develop and implement new business practices to improve the customer experience; and
Foster a culture of continual improvement within the city's development review departments.
The redesigned planning process allows every project to be reviewed within two to four weeks, depending on complexity.
Under the program, Riverside amended hundreds of zoning codes to streamline the development review process, eliminate outdated use restrictions and development standards and reduce entitlement processing times.
The city also created a Development Review Committee that places representatives from nine departments involved in the development review and permitting process at one table to meet with the business owner or homeowner to answer questions about their project.
In addition, Streamline Riverside implemented a state-of-the-art permitting software system that coordinates all department reviews and allows customers to remotely check the real-time status of projects (such as inspections and plan reviews) 24/7 via a customizable dashboard.
The Streamline Riverside program offers a great example of the innovation that can emerge from creating partnerships both within and outside city departments and fostering communication among professionals with diverse experience and backgrounds. The effort involved individuals from both the private and public sectors who considered a range of ideas and incorporated honest feedback into a complicated program.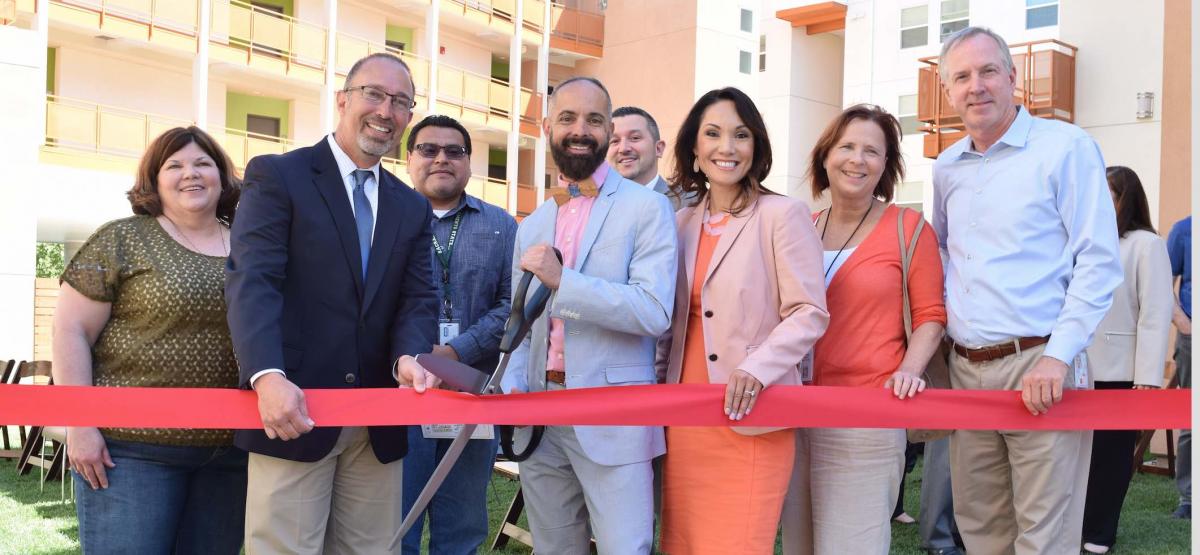 West Sacramento Finds Creative Ways to Secure Funding for an Affordable Housing Project
In the City of West Sacramento, West Gateway Place is one of the first transit-oriented workforce housing developments in California to receive the state's cap-and-trade funding, but the path to receive that funding was not an easy one. The high-density housing project was first conceived more than a decade ago when the city secured a $23 million grant from the state's Prop. 1C Infill Infrastructure Grant program.
The project was developed as a partnership of Jamboree Housing and the West Sacramento Housing Development Corporation. The city provided a significant gap financing loan, which included the value of the land plus most of the dedicated funding the city had available for affordable housing.
In 2015, the city successfully secured cap-and-trade funds through the state's Affordable Housing and Sustainable Communities grant program. The state's Strategic Growth Council administers the grant program and coordinates the activities of state agencies and partners with stakeholders to promote sustainability, economic prosperity and quality of life for all Californians. The funding included $2.6 million for West Gateway Place and an additional $4.1 million for surrounding infrastructure and streetscape improvements.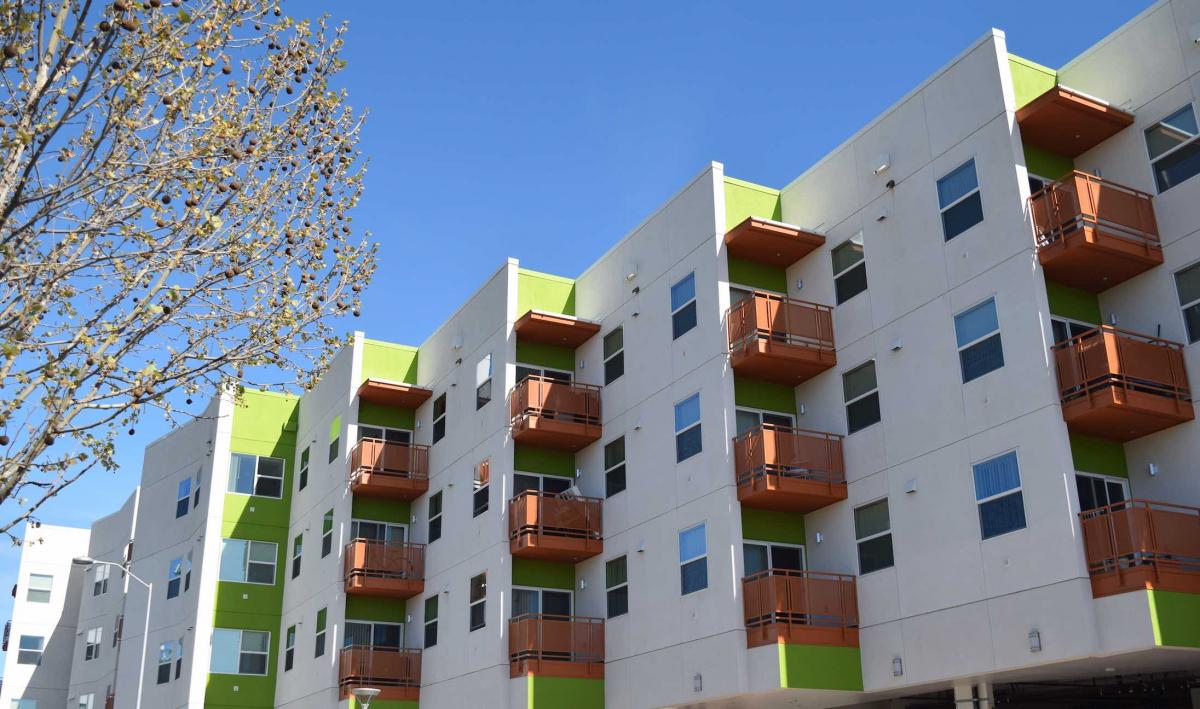 This impressive West Sacramento project has supported the transformation of the city's urban riverfront. It comprises 78 housing units with affordability levels between 30 to 50 percent of area median income, a 4,000-square-foot retail space and transportation improvements in transit-oriented development and infill development districts. A second phase of the project is underway on a city-owned site immediately to the east.
"As a city, we believe it's important to provide housing and services for people who may not have higher paying jobs, such as store clerks or warehouse workers, but who want to live in our community," said West Sacramento Mayor Christopher Cabaldon when the project was completed. "West Gateway Place represents the type of high quality, mixed-use housing that these residents will be able to afford and where they can live a comfortable life. It also underscores the progress we are making as we reclaim our industrial waterfront as one of the region's best opportunities for urban, sustainable living — connected to jobs, shops and community facilities by walking, biking and future streetcar service."
New Tools and Opportunities on the Horizon
In an effort to help fill the funding void left after the loss of redevelopment, the League has supported and helped shape several new tools for economic development, and opportunities are on the horizon for more to add to the mix.
In the past five years, the state has created several tax-increment tools, including Enhanced Infrastructure Finance Districts (EIFDs), Community Revitalization and Investment Authorities (CRIAs), Affordable Housing Authorities (AHAs) and others. EIFDs, for example, provide an opportunity for local agencies to use tax increment to finance an array of projects in their communities, such as infrastructure, affordable housing, transit-oriented development and light rail. To learn more about these tools, visit the tax-increment section of the League website at www.cacities.org/Policy-Advocacy/Hot-Issues/New-Tax-Increment-Tools.
These tools are a step in the right direction, but they all have their limitations and are less fiscally robust than the former redevelopment tax-increment tool. That situation may soon change.
In the current legislative session, Sen. Jim Beall (D-San José) and Sen. Mike McGuire (D-Healdsburg), chairs of the Senate committees on transportation and governance and finance, have introduced SB 5 to create an Affordable Housing and Community Investment Program that would fill the financing void left by redevelopment's elimination. This new tax-increment financing tool would restore a robust financing mechanism that would incentivize the production of housing, spur investment in infrastructure and revitalize neighborhoods. The League is a sponsor of SB 5 and urges cities to send letters of support to their legislators.
At the federal level, the U.S. Investing in Opportunity Act (passed in 2017 as part of the new federal tax bill) created tax incentives for investment in designated census tracts called Opportunity Zones. The new law was designed to spur growth in low-income communities by encouraging reinvestment of capital gains into certified Opportunity Funds. Investments made by individuals through special funds in these zones would be allowed to defer or eliminate federal taxes on capital gains. Opportunity Zones are probably best understood not as a new grant program but as a new federal investment tool that creates tax preferences, which then drive individual and market behavior.
More than 8,700 Opportunity Zones have been designated throughout the nation with 879 zones in California. To view the areas that have been designated as Opportunity Zones in California, see the map on page 21 or visit https://opzones.ca.gov. Though the program's first year was marked by ambiguity and uncertainty, many cities remain committed to working to ensure their Opportunity Zones are used to improve the lives of their residents and the communities they call home. (See "Opportunity Zones: Is Your City Ready?" for more information.)
The U.S. Department of Treasury and the IRS are the lead federal agencies in developing the rules of the program. The rules have yet to be finalized but you can follow the status on both the National League of Cities website (www.nlc.org/topics/economic-development/opportunity-zones) and the California Department of Finance website (www.dof.ca.gov/Forecasting/Demographics/opportunity_zones/index.html).
The League will continue monitoring the development of the regulatory framework for these rules so cities with designated zones know how to capitalize on the use of this new tool that, coupled with state financing tools, has the potential to bring significant new resources to invest in economic development in communities statewide.
---
Photo Credit: Courtesy of the City of West Sacramento (West Gateway Place and group photo), Art Wager (city aerial view).
---
This article appears in the May 2019 issue of Western City
Did you like what you read here? Subscribe to Western City