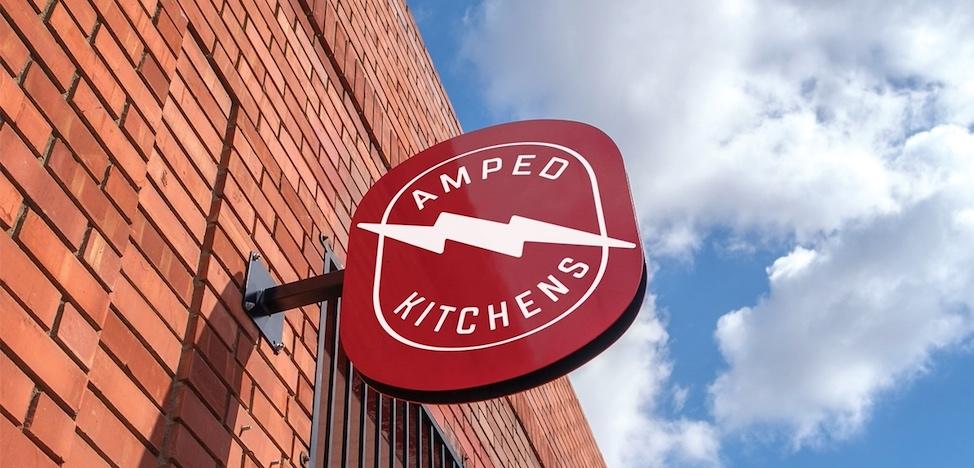 Economic Development Tools Make Community Investment Possible
"Amped Kitchens L.A. South" Ignites Job Creation and Unique Business Solutions
Amanda Cadelago is marketing manager for the League and can be reached at acadelago@cacities.org.
---
Creating sustainable, living-wage job opportunities in underserved communities is a cornerstone of economic development. Amped Kitchens L.A. South is a multi-tenant food production facility located south of the downtown area in Los Angeles. Civic Enterprise Development (CED), a company focused on emerging neighborhoods, created this unique solution for aspiring small food manufacturers that will generate hundreds of permanent new jobs, positively affecting the neighborhood's economic vitality.
CED worked with financial and public agency partnerships to launch Amped Kitchens. The League-sponsored California Statewide Communities Development Authority (CSCDA) provided $14 million of New Markets Tax Credits (NMTCs) allocated to the project — crucial funding made possible through a competitive federal program. The developers also collaborated with local city and county agencies to help expedite the government approval process for small food manufacturers.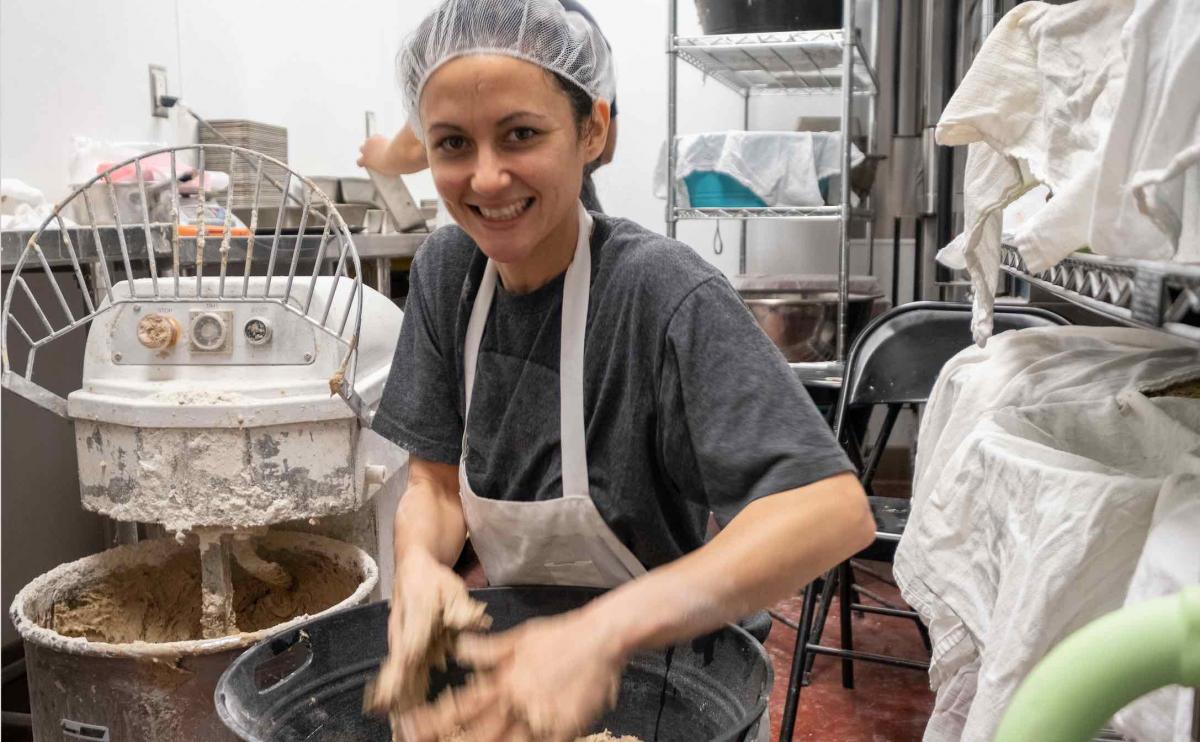 Breaking Through Barriers
Amped Kitchens, which opened in April 2019, blends innovation and economic development. Approximately 250 new permanent jobs are expected to result from this project — 75 percent of the new jobs will likely be filled by residents from low-income communities in and surrounding South Los Angeles. The facility also provides pre-inspected, ready-to-occupy, private kitchen spaces with access to shared amenities to help small food manufacturers scale production faster in a highly regulated industry.
Facility costs, infrastructure and permitting pose significant barriers to new and emerging food businesses. CED teamed up with the City of Los Angeles Department of Building and Safety and the L.A. County Department of Public Health to help streamline the permitting processes. Many tenants can get up and running in a fraction of the time at a lower cost than doing it alone.
CED co-founder Mott Smith says, "Food regulation is more intense than ever. This is great for public health, but it's a real challenge for small and growing businesses that don't have the resources of the bigger players. We founded Amped Kitchens specifically to give these small firms a leg up. We're excited to be a part of this company's growth and to see what a difference this makes to the community."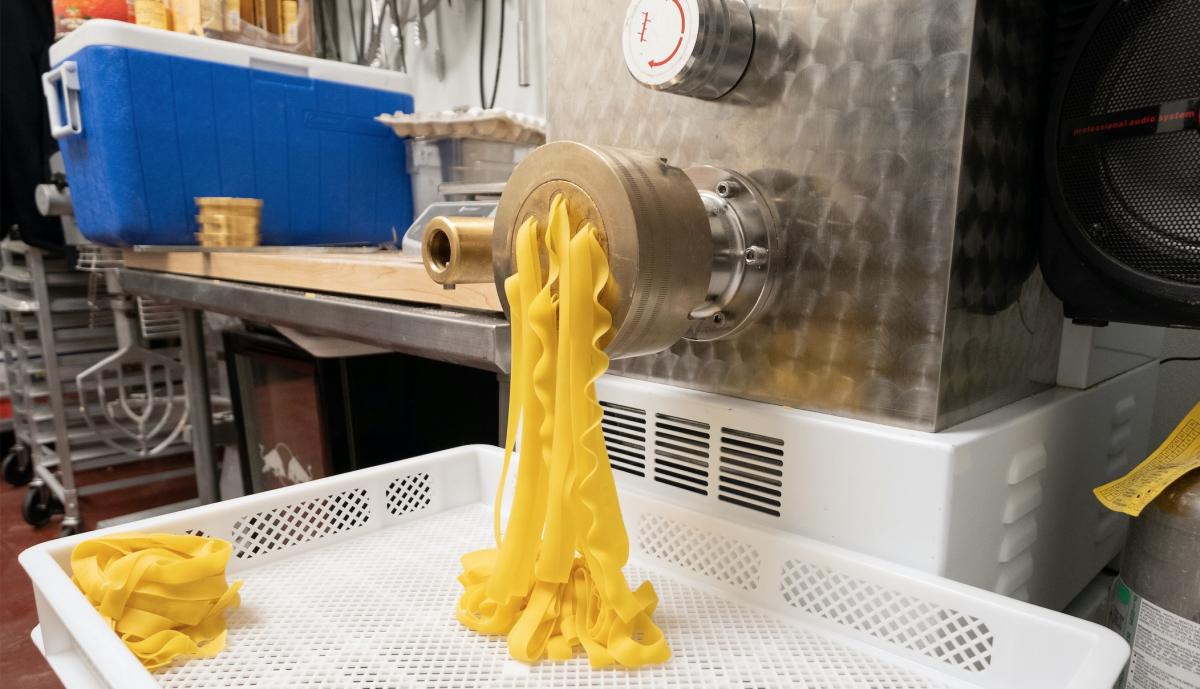 In selecting the location for Amped Kitchens, CED looked to neighborhoods with potential for opportunity and growth and prioritized communities with a solid workforce, close to public transportation and trucking routes. In addition, CED opted to renovate an existing structure rather than build from scratch. The developers ultimately chose to convert a nearly 100-year-old warehouse into 62 food production spaces in Los Angeles' Ninth District.
Amped Kitchens' future success supports the Ninth District's economic development initiatives to boost the community's health and vitality. The impact goes beyond job creation and bolstering a growing tax base by improving the landscape of the neighborhood to make it more attractive to potential businesses.
"A vacant warehouse has been transformed into a center of food enterprise, innovation and employment," says Council Member Curren D. Price Jr., who chairs the Economic Development Committee of the Los Angeles City Council. "Civic Enterprise Development is investing in the incredible talent, community and history that's so abundant in the Ninth District, and I'm excited to support innovative projects like Amped Kitchens L.A. South, which breathe new energy into our historic communities."
Underserved communities have the potential for reinvigoration through creative business investments. However, funding is often a challenge for developers and investors who must seek various sources of loans and grants to finance projects. Without the NMTC funding allocated by CSCDA, Amped Kitchens may not have become a reality.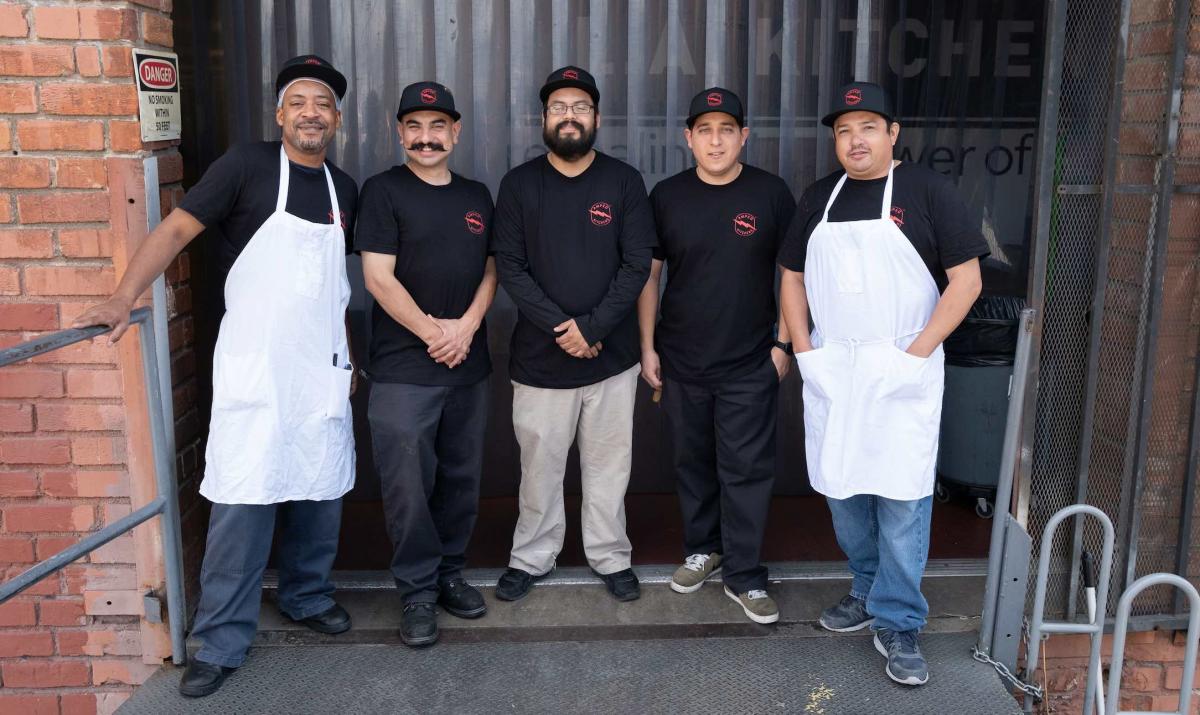 New Markets Tax Credit Program Plays Key Role in Financing
NMTC is a federal program that creates an investment tax credit, encouraging and providing incentives for investments in qualifying low-income census tracts. Qualifying entities can apply for available NMTC allocation for projects that create significant community impacts for low-income individuals and families. NMTC offers a viable economic development tool, though the nationwide process is highly competitive with a demand that is well over 10 times the available allocation.
Conventional financing based on traditional underwriting standards was not possible for this project. CED worked with CSCDA's community development entity affiliate to undergo the extensive process for NMTC allocation. In 2017, CSCDA provided $14 million of NMTC allocation to Amped Kitchens L.A. South. CSCDA also worked with other community development entities that provided an additional $11 million in NMTC allocation to complete the financing for Amped Kitchens L.A. South.
Mott Smith says, "The New Markets Tax Credit program was the lynchpin that made Amped Kitchens L.A. South possible. We're providing 62 spaces for emerging companies — many of whom don't have traditional credit — in an emerging neighborhood. That's solid economic development. But it's not a model that attracts conventional financing. Thanks to New Markets Tax Credits, though, we could finance the project and bring 200 to 300 new jobs to this community."
Additional Tools for Community-Based Public Benefit Projects
In addition to the NMTC program, a variety of tools can be used to finance community-based public benefit projects. CSCDA provides public and private entities access to financial mechanisms that promote economic development and help build community infrastructure, provide affordable housing, create jobs and more.
CSCDA programs for government financing include:
Total Road Improvement Program (TRIP);
Statewide Community Infrastructure Program (SCIP);
CaLease (tax-exempt lease-purchase financing);
Water and Wastewater Bond Program (WWBP); and
Gas Tax and Proposition 42 Securitization.
CSCDA programs for private sector and nonprofit financing include:
Industrial development bonds;
Multifamily and senior housing bonds;
Nonprofit revenue bonds;
Exempt facilities/solid waste; and
Taxable bonds.
CSCDA programs for energy financing include:
Sustainable energy bonds;
CaliforniaFirst and Property Assessed Clean Energy (PACE) Program; and
Open and commercial PACE clean energy projects.
To learn more about NMTC and CSCDA's other bond financing programs, visit www.cscda.org or contact Jon Penkower, managing director, CSCDA; email: jpenkower@cscda.org; phone: (925) 476-5887.
The California Statewide Communities Development Authority is a joint powers authority (JPA) sponsored by the League and the California State Association of Counties. The JPA was organized in 1988 and now has more than 500 members, including over 350 cities, 57 counties and a number of special districts. CSCDA was created to give local governments and private entities access to low-cost, tax-exempt financing for projects that create jobs, help communities prosper and improve the quality of life in California.
---
Related Resources
TRIP Offers Low-Cost Bond Financing for Cities in "Self-Help" Counties
Funding Impact Fees With Tax-Exempt Bond Financing
About Amped Kitchens LA South
https://www.ampedkitchens.com/la-south
About Civic Enterprise Development
http://www.civicenterprise.com/about
---
Photo Credit: Courtesy of Civic Enterprise Development.
---
This article appears in the May 2019 issue of Western City
Did you like what you read here? Subscribe to Western City