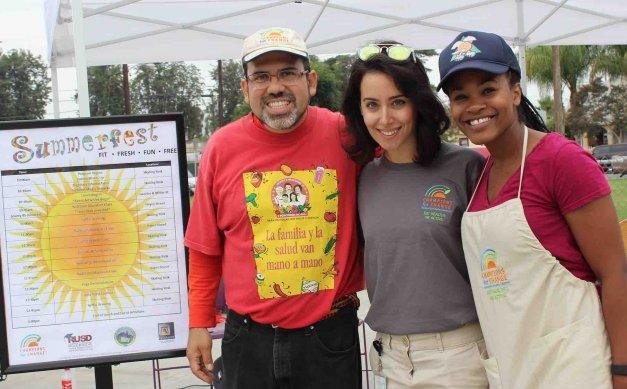 Cities Fight Hunger and Improve Youth Health With CHAMPs
Patrice Chamberlain is program manager of the California Summer Meal Coalition, a program of the Institute for Local Government (ILG), and can be reached at pchamberlain@ca-ilg.org. For more about ILG, visit www.ca-ilg.org.
---
Access to healthy food can have far-reaching impacts on a city's workforce and on the well-being of families who live there. Many cities are targeting their efforts at their youngest residents by focusing collaboratively on out-of-school time.
The National League of Cities' (NLC) Institute for Youth, Education and Families is helping these efforts through its Cities Combating Hunger Through After-School and Summer Meal Programs (CHAMPs) initiative. With support from the Walmart Foundation and in partnership with the Food Research and Action Center based in Washington, D.C., NLC developed the CHAMPs initiative to support city-led efforts that improve the health and well-being of low-income youth by increasing access to U.S. Department of Agriculture (USDA) summer and after-school meal programs. The Institute for Local Government's California Summer Meal Coalition is working closely with NLC's Institute for Youth, Education and Families and the Food Research and Action Center to provide technical assistance to cities interested in launching projects to address childhood hunger and promote healthy eating.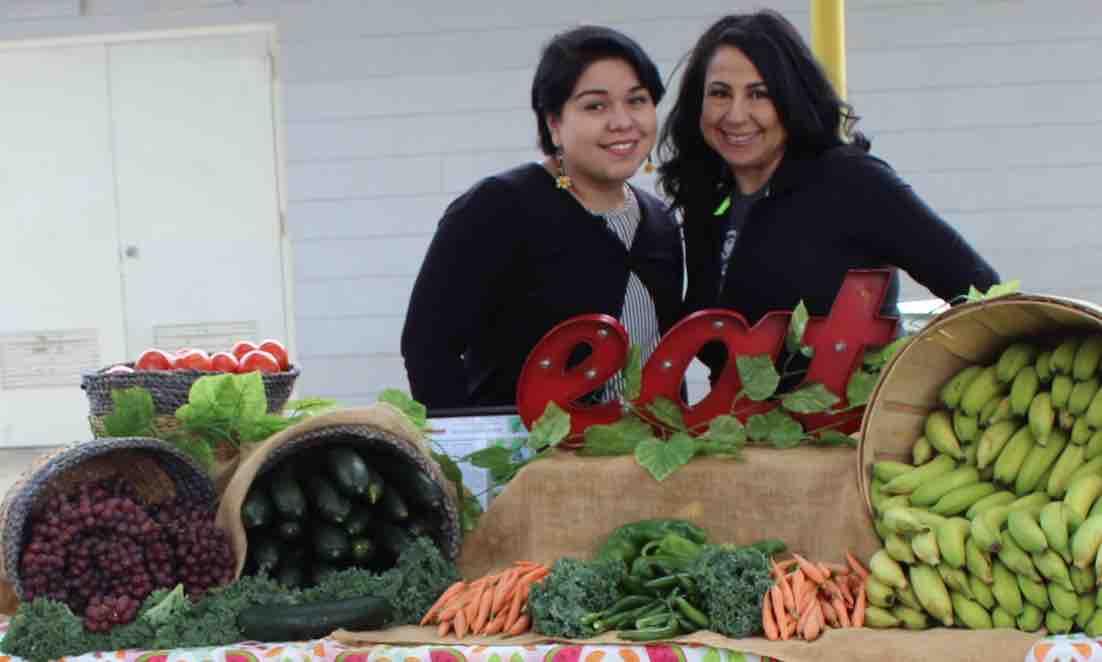 The USDA Summer Food Service Program and Child and Adult Care Food Program enable schools, cities, counties and nonprofit agencies to serve free, healthy meals to youths ages 18 and under in low-income neighborhoods when school is out of session. The California Department of Education reimburses agencies for the cost of meals. In many communities, schools operate these programs and city agencies play a supporting role by designating city facilities as meal sites or assisting with promotion and activities at sites. In other cities, municipal agencies act as the operator and administrative agent, providing meals at city-run youth programs and at locations throughout the community.
Over the past five years, NLC has helped more than 41 cities nationwide distribute over 10 million meals to children in need. In 2015, Pasadena, El Centro and Fontana received CHAMPs grants to reach youths in need.
"Cities have a major stake in combating childhood hunger by ensuring that the most vulnerable youth in their communities have access to healthy meals both in school and during out-of-school hours," says Clifford M. Johnson, executive director of NLC's Institute for Youth, Education and Families. "Through the CHAMPs initiative, NLC provides support to city leaders as they seek to expand access to much-needed meal programs during after-school hours and the summer months."
In 2016, NLC sought to magnify its impact by focusing on three states with low participation in summer and after-school meal programs and selected California, Alabama and Kansas. In summer 2015 alone, less than 20 percent of California children who received a subsidized lunch during the school year visited a summer meal site in their community. If California could reach at least 40 percent of the low-income students who received a subsidized lunch during the school year and provide them summer meals, California and its communities would be eligible to receive at least $40 million in federal reimbursements.
CHAMPs offers cities technical assistance and grant funding to offset program operation costs, initiate new partnerships or run promotional campaigns. Exploring innovative approaches to meet the interconnected needs of low-income youth and their families via the meal programs was a major objective. The cities of Stockton and Riverside were among the first in California selected to join the 2016–17 CHAMPs cities. Other cities that followed included Glendale, Lemon Grove, Oceanside, Oroville, Palmdale, Redlands, Rialto, San Diego and San Francisco.
Stockton's Commitment to Its Youth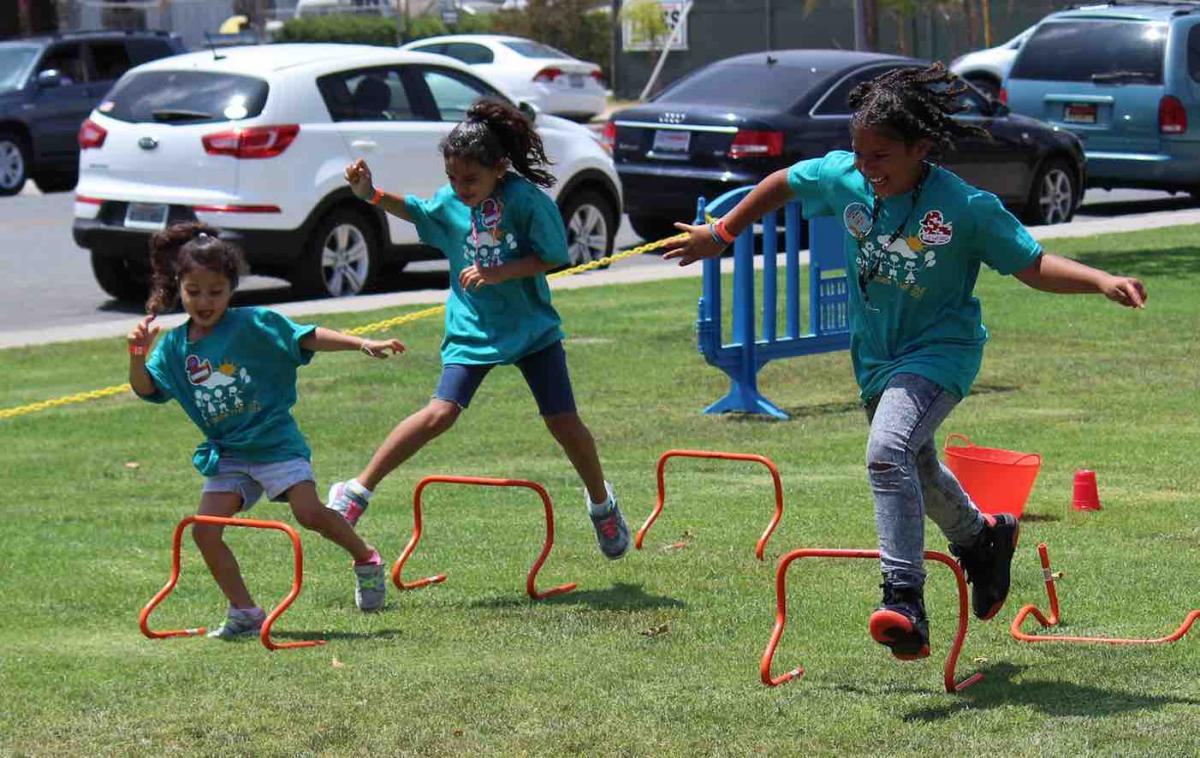 The City of Stockton (pop. 315,592) is San Joaquin County's major metropolitan center, California's 13th-largest city and a community with significant income disparity. Nearly 26 percent of San Joaquin County's children live in households that are "food insecure" or do not have consistent access to affordable, nutritious food. City leaders recognized that addressing this high level of food insecurity was essential to realizing its vision of a healthy city.
Stockton is no stranger to health-oriented collaboration. The city participates in the Let's Move!Cities, Towns and Counties Program in addition to its leadership as a Healthy Eating Active Living (HEAL) city. The national Let's Move! Program (launched by Michelle Obama in 2010) encourages cities to set and achieve health-focused benchmarks, which include supporting healthy food access for students before, during and after school. The city adopted the conceptual framework of the U.S. Department of Housing and Urban Development's Promise Zones program to help improve coordination of services and resources, particularly those serving lower-income neighborhoods and residents. Perhaps Stockton's boldest move has been developing its own Children's Bill of Rights to signify the city's commitment to its children and youth. The resolution, adopted in early 2016, articulates the city's pledge to "Work toward a community that helps its children and youths grow up with healthy bodies, minds, and spirits that enable them to maximize their full potential and become thriving and contributing members of their community."
But as in all communities, no one agency holds sole responsibility for overseeing coordination and "connecting the dots" in out-of-school time. The city recognized an opportunity to lead the collaborative charge to change that situation. In Stockton, a community served by four school districts, effective communication and collaboration are crucial — particularly when school is out — to ensure that there are no gaps in coordination to support the city's low-income youth.
"The City of Stockton is committed to creating and sustaining a community where all of our residents thrive," says John Alita, Stockton's director of community services. "But we can't do it alone. We know that collaboration with school, county and nonprofit partners is essential. Focusing on an achievable goal like making sure that all kids have access to opportunities and healthy food when school is out is a good place to start."
Initial CHAMPs meetings in 2016 included representatives from the Institute for Local Government, Stockton Community Services, Stockton Unified School District, Lodi Unified School District, USDA, Housing Authority of San Joaquin County, Visionary Home Builders and Public Health Advocates. The meetings identified food-access gaps in the community.
A summer lunch service was launched at several low-income housing sites through collaboration among the city, Lodi Unified School District and Public Health Advocates, whose REACH 4 Health initiative — in conjunction with Public Health Services of San Joaquin County — provides families and children with a positive environment through healthy eating, physical activity and safe neighborhoods. At Emerald Pointe Townhomes, activities to promote healthy food and beverage choices and physical activity for families complemented the lunch service.
In 2017, Stockton's CHAMPs activities will include:
Conducting a coordinated, multilingual citywide campaign to promote the availability of summer meal sites throughout the city. Lack of awareness of the program among families is a primary reason that this free resource goes underutilized throughout California;
Identifying city facilities and locations where summer and after-school meals can be offered. In addition to providing meals at library branches, the city will explore options to provide meals at community centers, city and county facilities and locations identified as communities of concern in the San Joaquin County Community Health Needs Assessment.
Providing wrap-around enrichment programs in conjunction with the meal programs through interagency collaboration. Supplementary programming brings together agencies and existing resources to address other community needs, such as parent education, health, nutrition and literacy. It also presents opportunities for community engagement at a time when many agencies and elected officials have few channels to truly connect with families.
Riverside Reaches Out to Underserved Students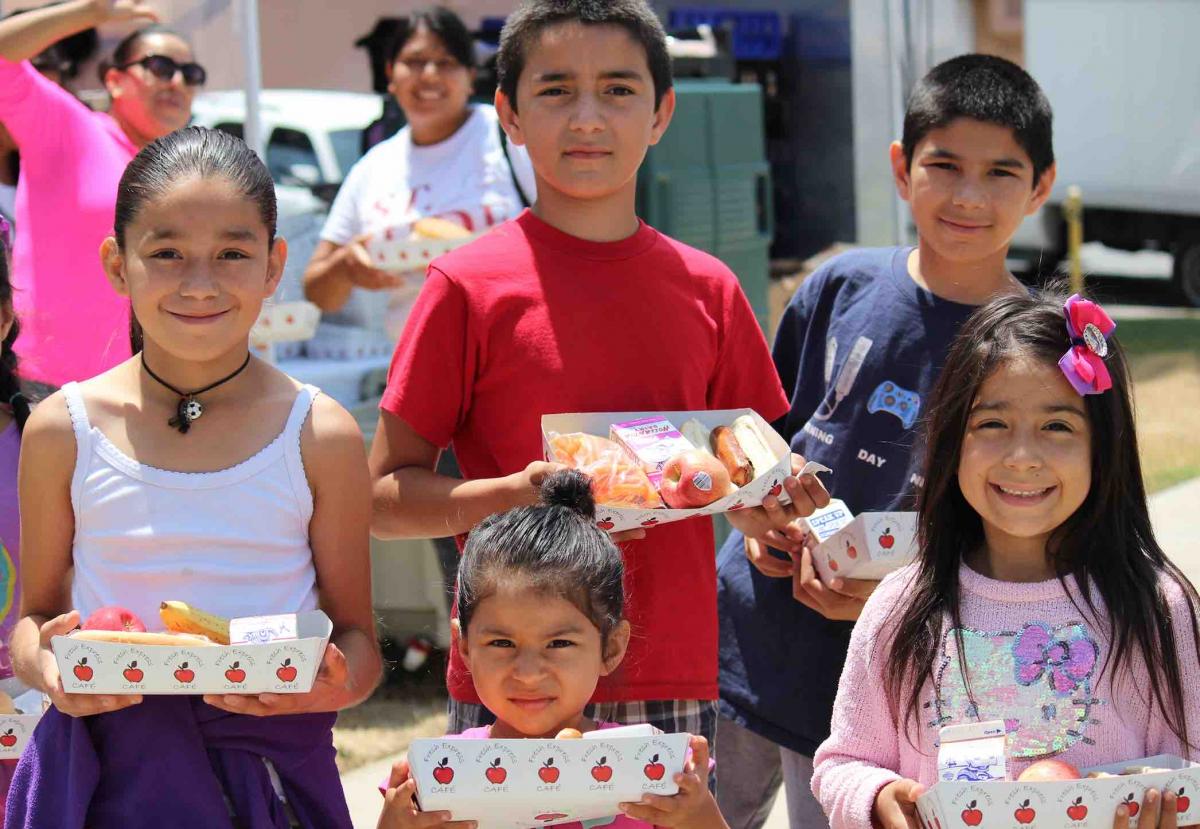 CHAMPs goals in the City of Riverside (pop. 321,696) include implementing innovative ways of reaching low-income youth not currently served by summer meal sites in the city and exploring ways to enhance the long-term sustainability of its local food system.
The city has been a longtime champion of out-of-school-time nutrition, working closely with Riverside Unified School District, Alvord Unified School District and Riverside University Health System- Public Health.
Nearly 22 percent of Riverside County's children live in food-insecure households. And although more than 4,000 lunches are served each day during the summer at the city's parks, libraries and other locations, many more children remain in need.
As chair of Fit, Fresh, Fun Riverside, a public-private collaborative program that promotes community health, Riverside Mayor Rusty Bailey has been committed to including out-of-school time in the city's vision. The mayor's office hosts Riverside's Summerfest to kick off summer, in partnership with county leaders, the school districts, Riverside County Public Health Department, various city agencies and over 40 other community partners. This community barbeque, which draws an estimated 2,000 residents, promotes summer meal programs in the city, educates residents about the importance of healthy eating and physical activity and connects families with community resources.
Riverside is working to boost the number of meal sites and promotional efforts in summer 2017 and exploring new ways of meal delivery, including the possibility of using mobile taco carts.
Conclusion
The collaborations sparked by the CHAMPs initiative give cities a starting point for developing a shared vision with county, schools and community partners to benefit one of the community's most important constituent groups: kids. These efforts contribute to a vision of a connected city, where coordination and collaboration create a community where individuals and families want to live and businesses thrive. Stockton and Riverside's leadership demonstrates that addressing the fundamental human need for healthy food is also helping to meet a fundamental need for a healthy city.
---
About the Summer Meal Coalition
The Summer Meal Coalition is a statewide, cross-disciplinary collaborative working to combat childhood hunger and support the well-being of children when school is out by increasing access to U.S. Department of Agriculture child nutrition programs. To learn more, visit www.ca-ilg.org/summermealcoalition.
---
Additional Resources
National League of Cities' resources to support summer and after-school meal programs
Stockton's Resolution Adopting the Children's Bill of Rights
Presentation on Stockton's Resolution Adopting the Children's Bill of Rights
San Joaquin Children's Alliance — includes a link to an article about the Children's Bill of Rights
How is your county doing? California Food Policy Advocates School's Out
https://www.fns.usda.gov/capacitybuilder
---
Photo credit: Courtesy of the City of Riverside and the Institute for Local Government
---
This article appears in the April 2017 issue of Western City
Did you like what you read here? Subscribe to Western City
---