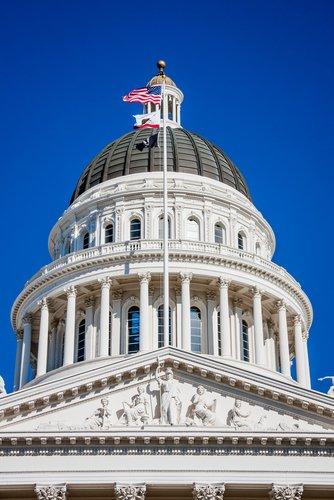 From City Hall to the Capitol: Making the Transition, Part 1 of 2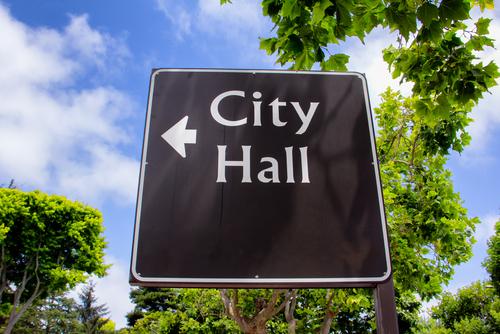 On Dec. 1, 2014, the Capitol welcomed legislators who won their seats in the November 2014 elections. The Assembly swore in 27 new members. In the Senate, five legislators with no previous Capitol experience took the oath of office alongside five who previously served in the Assembly. Ten members of this freshman class are alumni of the League's California Civic Leadership Institute® (CCLI) or have participated in aspects of it. This is the largest class of CCLI graduates to win seats in the Legislature in the program's 10-year history. In the Assembly alone, 69 percent of members have roots in local government.
CCLI is a League Partner-sponsored educational program designed for local government elected officials who are interested in running for the Legislature. The program offers local officials in-depth policy and political briefings as well as numerous networking opportunities. Western City recently checked in with the 10 new members to ask what they bring to state office from local government, how CCLI was helpful and what issues are priorities for them in their districts. These legislators are profiled in a two-part feature in the March and April issues. For more information about CCLI, contact Sara Rounds at srounds@cacities.org or (916) 658-8243.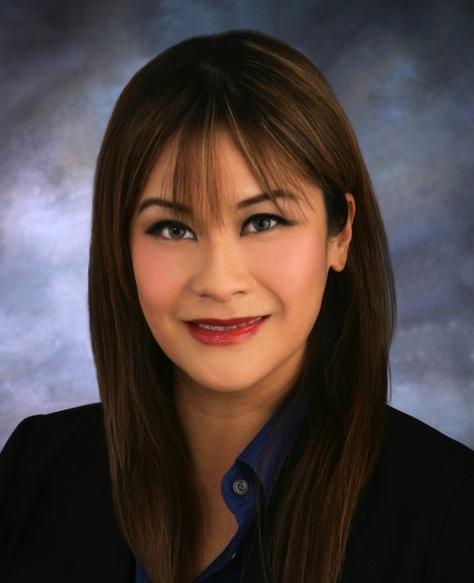 Ling Ling Chang (R-55), former mayor, Diamond Bar
What do you bring to the Legislature from your experience in local government?
Chang: Local government is really where things get done. I'm so proud of what I've been able to accomplish on the Diamond Bar City Council and local boards like the Walnut Valley Water District. Nobody has an "R" or "D" next to their name in local government, so we are less bogged down in partisanship. I want to bring that kind of collaboration to Sacramento. There is certainly room to highlight the political party platform, and differing ideologies reflect the diversity of California. But former local government officials often have an easier time disagreeing while simultaneously working together in the interest of our constituents and the state.
Beyond that I want to serve as a friendly reminder to my colleagues of how important local governments are to California's success. City councils and school districts know their communities very well, and we should respect their ability to meet the needs of their communities.
How was your experience with CCLI helpful in deciding to run for office?
Chang: CCLI provided my first exposure to state lawmakers and policy experts, and I was able to draw inspiration as well as institutional knowledge from those leaders. The program also exposed me to state public policy on a deep and interactive level, giving me an understanding of issues facing California from a wider perspective than I was accustomed to on the city council. Interacting with Assembly members and studying policy areas provided a great deal of insight to help make an educated decision on whether I should run for the state Assembly. The experience with CCLI was incredibly positive and influential.
Which of your district's top two or three issues will be a priority for you?
Chang: Jobs will be at the top of the list. California is unfortunately known for its inhospitable business climate, and I look forward to rebranding our state through thoughtful policy that encourages innovation and economic growth. I also want to make sure every student — not just in my district but statewide — has access to a quality public school.
I will also focus my attention on water delivery systems. The bipartisan Proposition 1 (2014) allocated $7.5 billion in water infrastructure projects, and now we will look at how those dollars are spent. My district represents three counties with unique water needs. Utilities and energy in general will be important during my tenure.
Finally I am very interested in leveraging technology across all government sectors to make public services better and more cost effective.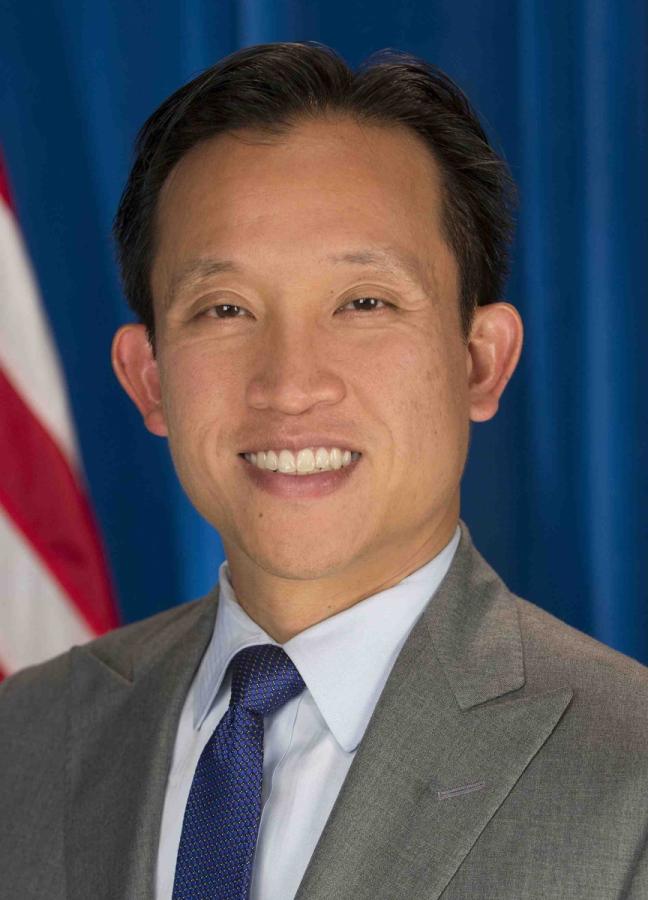 David Chiu (D-17), former supervisor, City and County of San Francisco
What do you bring to the Legislature from your experience in local government?
Chiu: I first ran for local office in 2008 at a time when San Francisco's local government was not working together to get things done and deliver real results for our city's residents. Over the preceding decade, our mayor and board of supervisors were frequently challenged in collaborating on difficult issues. In my six years as president of our board of supervisors, I sought to change the tone at City Hall. I worked with my colleagues and two mayors to pass balanced budgets during difficult economic times and to craft legislation addressing some of the greatest challenges facing San Francisco. These experiences helped me understand what it takes to build consensus around complex and often controversial questions, and I look forward to bringing this to Sacramento in order to take on the toughest issues facing California.
How was your experience with CCLI helpful in deciding to run for office?
Chiu: My experience with CCLI gave me a firmer understanding of how California's statewide challenges shape the issues we as local leaders were working to address — and introduced me to a number of my colleagues with whom I now serve. I decided to run to represent San Francisco in the state Assembly so that I could fight effectively for the changes and results my constituents need from Sacramento to improve their lives at the local level.
Which of your district's top two or three issues will be a priority for you?
Chiu: The number one issue currently facing San Francisco is our housing affordability crisis. As our economy and population continue to grow, many longtime residents are feeling the squeeze of rising living expenses. My top priority is to address our affordability challenges by building thousands of new units of affordable housing and by defending our current housing supply to make sure residents can continue to live in their homes. AB 35, my first bill as a state legislator, will provide a tax credit for the refurbishment of very low-income housing throughout California.
My other major priorities include increasing investment in our public transportation infrastructure to accommodate the Bay Area's growing population, as well as improving education by our underfunded schools in order to create equal opportunity for all Californians.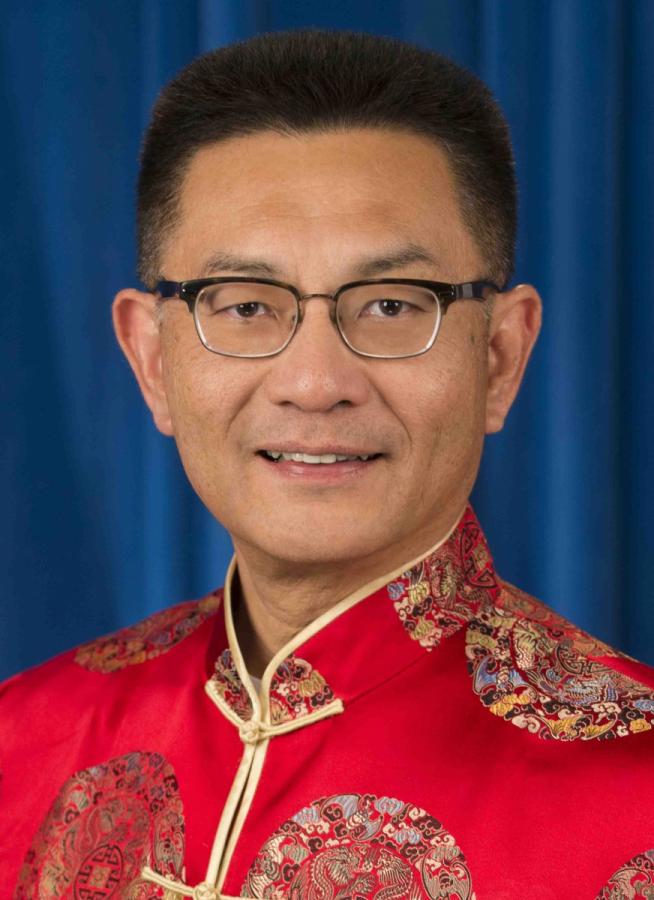 Kansen Chu (D-25), former council member, San Jose
What do you bring to the Legislature from your experience in local government?
Chu: I have extensive experience in working with elected officials to advance issues important to my district and to the State of California. I am familiar with legislative processes and have hired staff who know district issues and Capitol procedures.
How was your experience with CCLI helpful in deciding to run for office?
Chu: My experience with CCLI solidified my passion to continue on the path of civic engagement.
Which of your district's top two or three issues will be a priority for you?
Chu: Transportation, education and a safe and reliable water supply.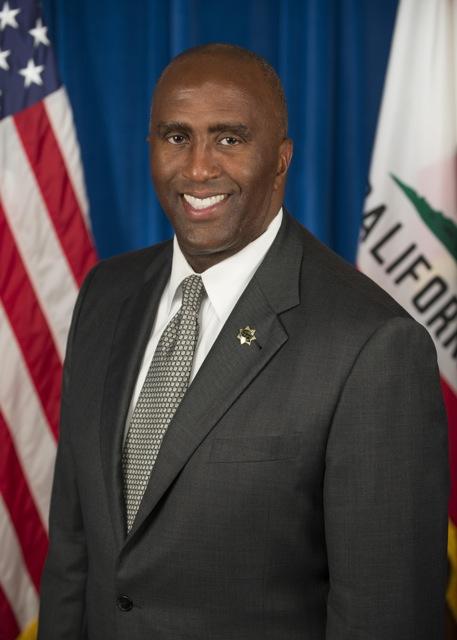 Jim Cooper (D-9), former council member, Elk Grove
What do you bring to the Legislature from your experience in local government?
Cooper: My experience in local government as well as law enforcement gives me a thorough understanding of what it takes to run a city and balance a budget under the toughest circumstances. As Elk Grove's first mayor, I helped establish the governing values of fiscal responsibility, transparency, accessibility and regional partnership that the city still strives to live by. The fiscal foundation laid by my administration as mayor was critical to achieving 14 consecutive balanced budgets, building a healthy reserve and avoiding the police layoffs that have plagued neighboring communities. I bring this experience and knowledge to my new role as a member of the Assembly Budget Committee. I have a passion for public service, and I look forward to bringing my local government perspective to the Assembly.
How was your experience with CCLI helpful in deciding to run for office?
Cooper: My experience with CCLI helped me advance a broader knowledge of statewide policy and issues with a focus on water and energy. It also provided the ideal forum to develop lasting relationships with other local elected officials and leaders. CCLI gave me the opportunity to have in-depth policy discussions with other elected officials from both sides of the aisle.
Which of your district's top two or three issues will be a priority for you?
Cooper: Bettering our education system, helping small businesses thrive and increasing public safety are my top priorities.
With our economy continuing to grow, I am committed to rebuilding our educational system and increasing education funding. California has one of the lowest per-pupil education funding rates in the nation, and our kids deserve access to the best education. Early childhood education, vocational education and job training for students and adults are essential. We need to make classes smaller and college more affordable.
Small businesses are key to our local economy. I plan to help expand small business loans, cut unnecessary red tape and make it easier for local businesses to secure state contracts.
With prisoner realignment releasing more offenders into our communities, we need innovative, comprehensive ways to protect, punish and rehabilitate. We should support programs that have successfully helped people change their lives, decreased our inmate population and made our communities safer.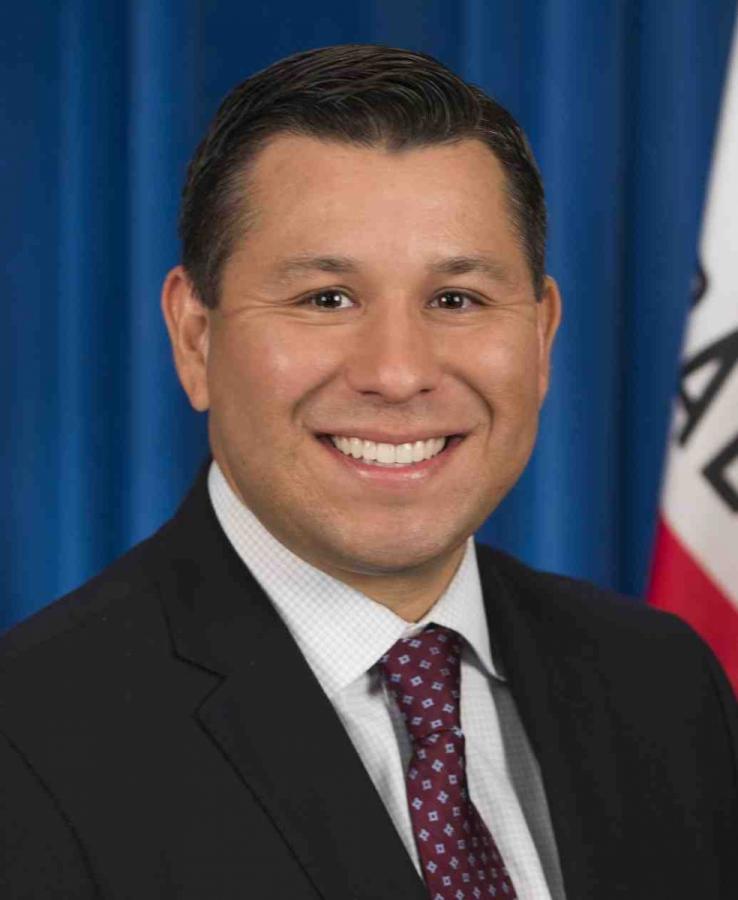 Eduardo Garcia (D-56), former mayor, Coachella
What do you bring to the Legislature from your experience in local government?
Garcia: In 2006 at the age of 29, I became Coachella's first elected mayor. As mayor, my priority was to build consensus solutions to issues before the city council. This collaborative approach to public policy produced the renovation of parks throughout the city; expansion of green space; the building, repairing and resurfacing of streets; and the revitalization of the city's downtown district.
With the complex and divisive problems facing the state Legislature, my local government experience and collaborative style can help craft bipartisan solutions to state issues. The state must foster a climate conducive to creating a healthy economy, a strong educational system and investment in renewable energy.
How was your experience with CCLI helpful in deciding to run for office?
Garcia: CCLI expanded my knowledge of the interconnectedness between state and local governments. The program also gave me the opportunity to network with council members and mayors throughout the state to hear what is and isn't working in their jurisdiction. CCLI exposed me to a wide range of state issues and experts in the areas of health care, education, energy and much more. The program provided a strong policy foundation for starting my Assembly term.
Which of your district's top two or three issues will be a priority for you?
Garcia: As chairman of the Assembly's Jobs, Economic Development and the Economy Committee, I will be an advocate of building a stronger economy and creating more jobs for the people in my district and statewide. This will be accomplished by investing in renewable energy, preparing our children for jobs in a modern economy and ensuring our workforce training programs serve all workers, including women and people of color.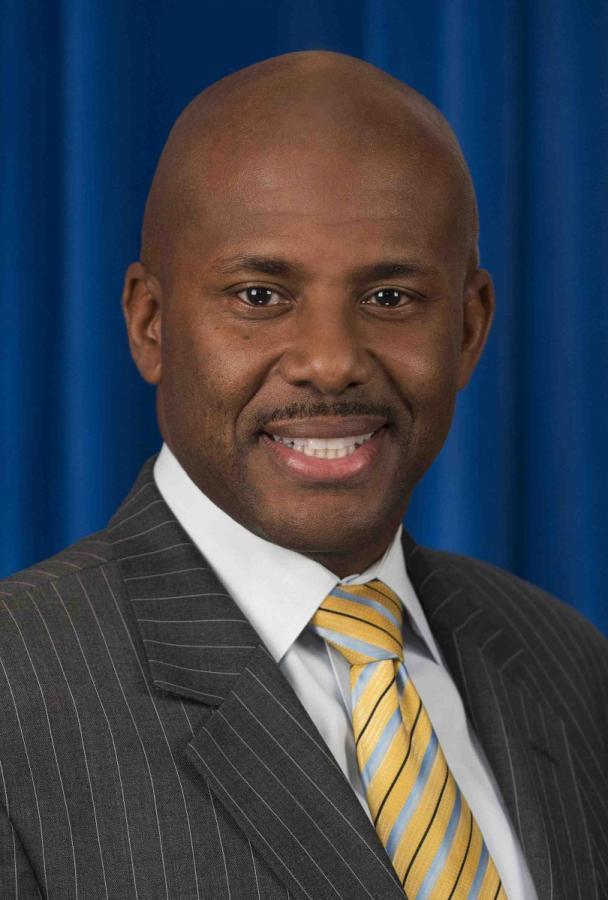 Mike Gipson (D-64), former council member, Carson
What do you bring to the Legislature from your experience in local government?
Gipson: As a member of the Carson City Council for nearly 10 years, I am proud that the city consistently had a lower unemployment rate than surrounding cities during my tenure because we focused on policies that encouraged hiring local talent. I look forward to working with my colleagues in the Legislature to explore ways that we might replicate, throughout the district as well as the state, the City of Carson's success in reducing the unemployment rate.
How was your experience with CCLI helpful in deciding to run for office?
Gipson: First, I am honored to be one of the 10 CCLI alumni elected this year to the state Legislature. The program afforded me the opportunity to broaden my depth of knowledge in various policy areas such as housing and economic development. In developing relationships with local government colleagues from around the state through CCLI, my alumni colleagues and I had the opportunity to discuss our personal experiences from a campaign and local government perspective, helping to reinforce that we could indeed coalesce around those experiences to develop good public policy for all our communities when elected to the Legislature.
Which of your district's top two or three issues will be a priority for you?
Gipson: Job creation and economic development, education and health care are important needs in the district, which has one of the highest unemployment rates in the state. The high school dropout rate in the district is among the highest in the state, and at least one unified school district and a community college district are in state receivership. The district's rate of infectious diseases such as HIV/AIDS and hepatitis are also among the highest in the state.
While all of these issues are important to discuss in depth, I also plan to look at ways to improve infrastructure financing and spur business activity within the district. This will help build our local tax base, allowing us to invest more in creating jobs, increasing funding for education and improving access to and outcomes for health care.
---
Click here for: From City Hall to the Capitol: Making the Transition, Part 2 of 2
Photo credits: Aneta Waberska/Shutterstock.com (left); Ken Wolter/Shutterstock.com (right); Photos of legislators supplied courtesy of their offices
---
This article appears in the March 2015 issue of Western City
Did you like what you read here? Subscribe to Western City
---