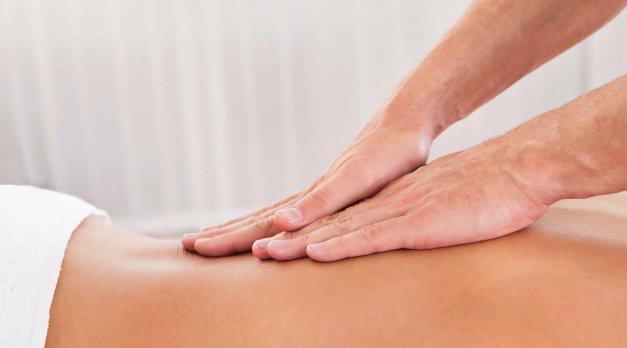 Collaboration With CAMTC Results in Safer Communities
Ahmos Netanel is chief executive officer of the California Massage Therapy Council and can be reached at anetanel@camtc.org.
---
The California Massage Therapy Council (CAMTC) and cities share a common goal of protecting the public. In a world of ever-diminishing budgets, CAMTC is positioned to assist cities in meeting "their duty to maintain the highest standards of conduct in massage establishments by vetting and disciplining certificate holders" (California Business and Professions Code Section 4600.5[a]). CAMTC helps cities meet this duty by providing no-cost training and up-to-date information about applicants and certificate holders and working cooperatively with local personnel to obtain evidence needed for CAMTC to deny applicants and discipline certificate holders who violate the Massage Therapy Act.
CAMTC is a private nonprofit corporation that certifies massage professionals who meet the Massage Therapy Act requirements. CAMTC is authorized to take action for both conduct-based violations and criminal convictions. CAMTC's authority is broad and far reaching, but without the cooperation of local agencies it doesn't have the evidence needed to take action. Cities play a key role in this process.
Taking Disciplinary Action
CAMTC may immediately suspend a certificate if it has evidence of an act punishable as a sexually related crime or a related felony. It may also revoke a certificate if it has evidence of unprofessional conduct or other violations of the Massage Therapy Act. Unprofessional conduct generally includes, but is not limited to:
Sexually suggestive advertising;
Sexual activity on the premises of a massage establishment;
Sexual activity while providing a massage for compensation at any location;
Massage of the genitals or anal region; and
Massage of the female breast without the written consent of the client and referral from a licensed California health care provider.
CAMTC may also take action if it has evidence that a city has taken disciplinary action, such as issuing an administrative citation or revoking a business license.
Cities' Role in Providing Evidence
While CAMTC has the authority to take action based on a wide variety of violations, it relies on local personnel to provide evidence that these violations occurred. Cities have proof that an administrative citation was issued, that a business license was revoked, or that unprofessional statements were made to an undercover officer during a massage. It is only through the cooperation of local law enforcement personnel (who provide declarations signed under penalty of perjury), or cities (which provide certified copies of administrative citations and business license revocations), that CAMTC has the evidence needed to fully vet applicants and discipline certificate holders.
CAMTC also provides cities with up-to-date information about the status of certificate holders both by sending emails every time a certificate holder is suspended, revoked or disciplined and by providing access to CAMTC's secure site.
No-Cost Training Available
Cities have seen the value of CAMTC's no-cost training. "The training allows officers to support legitimate massage business in our communities, while also helping them to recognize and address businesses that operate outside the law," says Lieutenant Russ Norris of the Concord Police Department.
"CAMTC's no-cost training has been invaluable in developing an effective tool to combat illicit activity occurring under the guise of providing massage therapy," says Shana Faber, assistant city attorney of Vacaville and CAMTC board member. "Through partnering with CAMTC, we have been successful in curtailing unscrupulous and illegal businesses that seek to prey on our community." To date, CAMTC has provided no-cost training to 278 separate agencies and over 700 individuals.
By working together we can accomplish our common goals to rid cities of illicit massage establishments, stop the hijacking of an ancient therapeutic profession and support legitimate massage businesses. Contact Beverly May, CAMTC director of governmental affairs, at bmay@camtc.org for more information or if you are interested in CAMTC's no-cost training.
---
This article appears in the June 2016 issue of Western City
Did you like what you read here? Subscribe to Western City
---