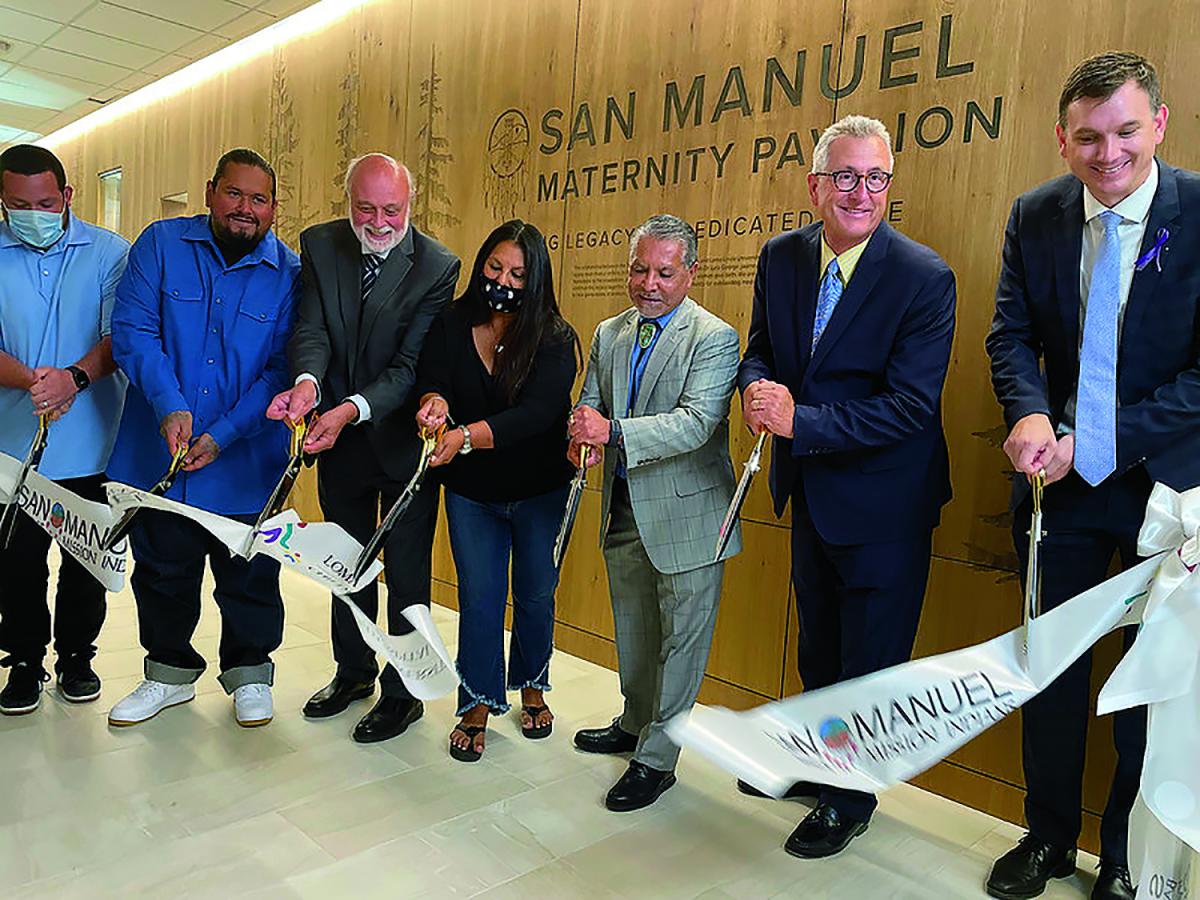 A cultural tradition; a spiritual calling
Patricia Kirk is a freelance writer; she can be reached at charitablegiving@sanmanuel-nsn.gov.
---
Advertisement
Like their Serrano ancestors, the citizens of the San Manuel Band of Mission Indians practice the spirit of Yawa', the concept of acting on one's belief. To the tribe, this means preserving and protecting their ancestral lands and offering a better quality of life for its inhabitants.
"Yawa' inspires us to give back to not only our community but also to support human needs throughout the United States and all of Indian Country," said San Manuel Tribal Vice Chairman Johnny Hernandez, Jr.
"We've always been a humble and giving tribe," San Manuel Tribal Secretary Audrey Martinez added. "We always tried to give back what we could, no matter what. It didn't have to be financial. It could just be something like a place to hold a meeting."
The tribe's relationship with the San Bernardino community is one built on mutual respect. Thirty years ago, when the tribe was living in poverty, people from the San Bernardino area recognized their struggle and brought food, clothing, and whatever else was needed to sustain them through those difficult times.
Even as poor as they were, tribal citizens returned this generosity by giving the people of San Bernardino fruit and baskets that had taken them weeks or months to make. Martinez, who remembered happily growing up on the reservation, was unaware of her family's poverty.
"I remember people bringing clothing and gifts for the kids at Christmas," Martinez said. "People saw a need and came and helped." Martinez concluded by noting that a local organization had come to the reservation to help the men build a community center that provided meals.
Today, the San Manuel Band of Mission Indians continues to return this generosity by working closely with the Highland Senior Center in Highland. "Whether it's food, water, or something else they needed, or we needed, we always found a way to help each other out," Martinez said.
"Our relationship with the people in the San Bernardino region has been going on for over a century," Hernandez said. "When our tribe didn't have access to healthcare and those typical things that every person should be able to get, doctors from Loma Linda came on horseback and in buggies to provide services to our people."
The San Manuel Band of Mission Indians opened a small bingo hall in 1986, ideally situated a short drive from Los Angeles, Riverside, and Orange counties. It became a huge success. Now known as the Yaamava' Resort & Casino at San Manuel, it is one of the largest and most successful casino-resort operations in California.
The gaming industry lifted the tribe's people out of poverty, boosted the regional economy with thousands of new jobs and spending on local goods and services, and enabled the tribe to invest in hotels and other properties nationally.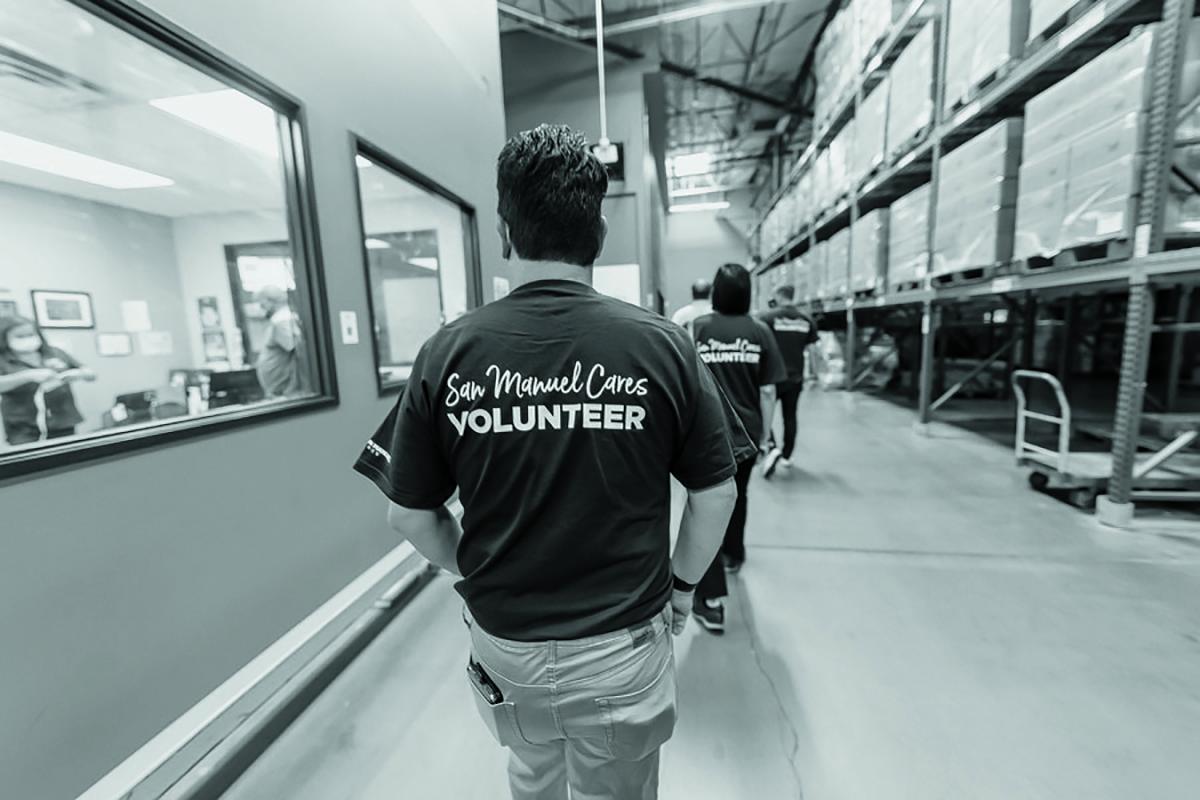 Perhaps the only thing that can match the San Manuel Band of Mission Indians' success is its philanthropic generosity. Today, the tribe gives locally and across the country through its San Manuel Cares program.
Through these efforts, the tribe has been able to improve access to healthcare and education; develop both economic and community initiatives; and fund special projects that encompass environmental, arts, tribal cultural preservation, Native language revitalization, nonprofit capacity building, and disaster response.
"San Manuel Cares focuses resources on services, programs, and initiatives that deliver the greatest value with measurable cultural and social impact," former San Manuel Tribal Chairman Ken Ramirez said. "We cherish and celebrate our spiritual, cultural, and tribal traditions, support sustainable environmental practices, and advocate for resilient, healthy communities."
The four pillars of philanthropy
The tribe's philanthropy has grown from a small operation that relied on personal contacts to fund local nonprofit projects to a robust, national effort with a four-pillar focus on efforts that provide education, fulfill basic needs, build resilient communities, and preserve cultural traditions.
These four pillars are the hallmark of the tribe's philanthropy. A healthy community must be physically and mentally fit to grow and contribute to the well-being of the region. Education expands and strengthens the minds to grow future leaders, open doors to opportunity, and bring prosperity to the area. Investments in safety, housing, employment, and infrastructure projects help to stabilize the community. Likewise, special projects encompassing environmental integrity, arts, native language revitalization, nonprofit capacity building, and others are a key element of the tribe's giving.
"Now that the tables have turned, we see the needs in our local community and in other tribal communities and feel it's up to us to help out," Martinez said. "We're doing what we couldn't do before, and we're very grateful to be able to do that."
"Our relationship with the people in the area is reciprocal," Hernandez added. "The tribe now has the ability to take care of not only our own people but also to practice Yawa' — to give back to those who stood with us from the beginning."
San Manuel Cares also helps tribes facing social and economic challenges throughout California and nationwide.
"There are still tribes in California that don't have electricity," Martinez said. "I like helping people in our local communities, but they get help from cities and foundations. It's different for tribes. They don't have that kind of help or those opportunities, so anything we can do to help them get a little ahead warms my heart."
Recently, the San Manuel Band of Mission Indians provided funding for boys and girls clubs on reservations and helped Eastern and Midwestern tribes living in substandard housing. Knowing the people would face freezing temperatures, the San Manuel Band of Mission Indians provided blankets, jackets, and anything else needed to get them through the winter, as well as helped them build secure housing.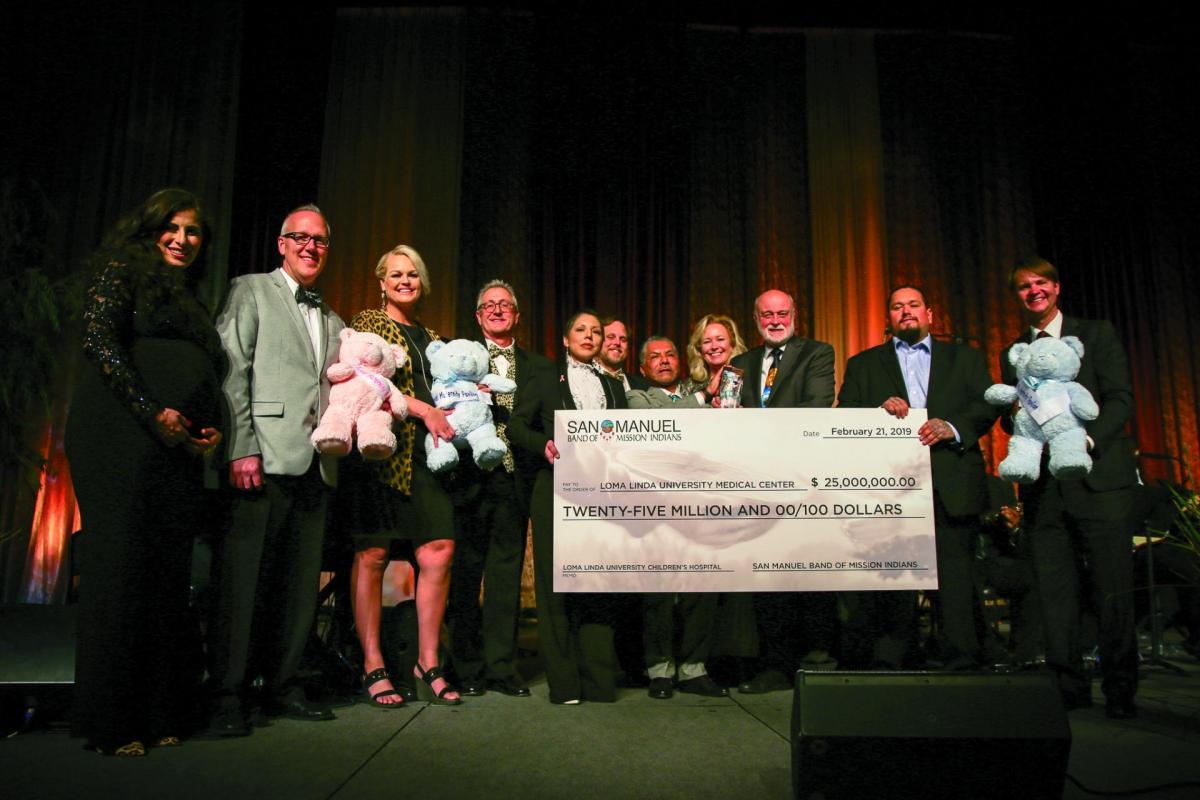 A commitment to local priorities
Despite its national reach, the tribe still prioritizes the local community. Government funding tends to go to the larger cities and so the tribe has a deep commitment to those living in their ancestral lands.
"Sometimes it feels like our area gets left out," Hernandez said. "That's why San Manuel prioritizes our local region."
San Manuel Cares has donated hundreds of thousands of dollars to programs and organizations that benefit the health and well-being of Inland Empire residents. For example, the tribe supported the city of San Bernardino by providing $200,000 for its first all-accessible playground and a $1.5 million grant to the city's Animal Services Department.
The tribe also provides support to the area's most vulnerable residents by giving to the Community Action Partnership's Community Food Pantry, Family Service Association's Senior Nutrition Program, Catholic Charities rental and mortgage assistance program, and the American Red Cross for disaster assistance to families.
The tribe's big gifts of $1 million or more include a $25 million gift to Loma Linda University Hospital for the San Manuel Maternity Pavilion within Loma Linda University Children's Hospital facility, which expanded care to the region's most vulnerable mothers, babies, and children.
It was with this gift that members of the tribe felt their journey on the road to self-sufficiency and prosperity had come full circle. If not for the doctors at Loma Linda coming to care for the tribal citizens and deliver their babies more than a century ago, the tribe might not be here at all.
"Philanthropy is important because we completely understand what it is like to have needs across the whole spectrum of life, whether it's food, shelter, or clothing," Hernandez explained. "Now we're in the position to give back, especially to the community that has given us so much, so it's one of the most important priorities to the tribe, especially here in our homelands."
To learn how the tribe supports the communities throughout the United States, including its efforts to provide transitional housing, health care, and education, visit San Manuel Cares.