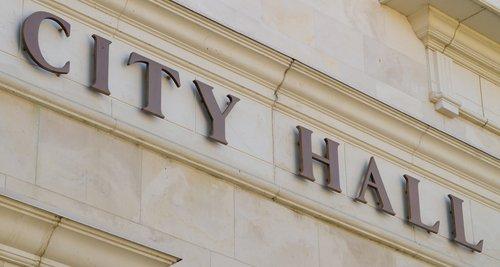 Ethics, Transparency and Building Public Confidence in Local Government
This month Western City focuses on the issues of ethics and public trust. The League and the Institute for Local Government (ILG), the nonprofit research affiliate of the League and the California State Association of Counties, offer a variety of helpful resources about these topics for local elected officials and city staff.
"Everyday Ethics" Archive Offers Insights and Tips
The magazine has published a regular column, "Everyday Ethics for Local Officials," since 2002, and this month's installment wraps up the 12-year series. The articles in the series cover a comprehensive range of ethics-related issues in five basic categories:
Ethical dilemmas that elected officials commonly encounter;
Conflicts of interest;
Transparency practices and policies for local agencies;
Campaign ethics; and
Specific issues related to specific laws.
Each article presents an overview of the challenge or problem and explores various scenarios for analyzing the situation and identifying the appropriate action(s) to be taken as well as missteps to avoid. Throughout the series, readers are reminded that the law creates a floor for conduct, not a ceiling — just because a given course of action is legal doesn't mean it is ethical or that the public will perceive it as such. While complying with the law offers a starting point, elected officials are wise to consider a course of action that goes beyond what the law requires in terms of taking into account what best serves the community's interests.
Although many of the dilemmas explored in the articles involve complex or difficult choices, issues are presented in a clear and easy-to-understand manner.
Despite the time span of the series, these articles remain relevant and timely. Over the years, some of the columns have been updated as needed to reflect changes in the law and Fair Political Practices Commission regulations. As a result, the "Everyday Ethics" archive provides a wealth of helpful material on a range of ethics-related topics.
The series also serves as a useful tool for city attorneys and city managers, many of whom have often handed an "Everyday Ethics" article to their council members as food for thought when a related issue arises in their city. And city staff finds that sharing some of these articles with members of local boards and commissions can be beneficial.
As the series consistently advises, consulting your agency counsel when dealing with an ethical issue is always a good practice.
I encourage you to revisit the "Everyday Ethics" columns periodically to take advantage of their valuable and practical content.
Online Transparency and Open Data
Making city operations and decision-making processes transparent is a key element of building public trust in local government. Cities are increasingly posting a broad spectrum of public information online, including:
How the decision-making process functions;
Meeting notices and agendas;
An explanation of how a member of the public can participate in meetings;
Current-year budget and explanatory information;
Comprehensive financial reports and audits;
Salary and compensation information;
Job descriptions;
Information about contracts and purchasing;
Financial policies; and
Contact information for staff who can answer questions about any of the posted items and provide additional information.
Proactively sharing a broad range of information can also reduce the costs associated with responding to requests for public records. Conducting an analysis of the most frequent types of public records requests your city receives can be helpful in this regard. Posting the most commonly requested kinds of information online can reduce the staff time associated with responding and streamline the process for the person seeking it.
The article "Electronic Transparency and Open Data: A Movement Worth Joining" in this issue presents the City of Riverside's approach to posting information on its website, part of its efforts to offer a virtual 24/7 city hall to its residents. Riverside's Chief Innovation Officer Lea Deesing shares her insights on the advantages of open data and the challenges associated with the process of making city information readily available online.
Transparency Tools for Cities
The League provides a variety of tools for cities seeking to increase transparency. One useful example can be found on the League website home page (www.cacities.org) by clicking on the Resources tab and selecting the Open Government page. This page provides links to a comprehensive set of resources related to open meeting law, open records law, transparency law and much more. These resources encompass articles and checklists, as well as compensation surveys and additional material. This information can also be used to help educate the media and the public about transparency and open government.
Transparency and Public Engagement Intersect
A natural overlap exists between transparency and public engagement. Involving members of the community in local government activities and decision-making processes helps increase transparency and build public trust and confidence. ILG's Public Engagement program (www.ca-ilg.org/public-engagement) offers information and resources to help local officials and their communities make good decisions about the design, delivery and assessment of their public engagement processes. The program addresses several areas, including:
The basics of public engagement;
Public engagement and technology;
Immigrant engagement;
Increasing outreach; and
Assessing engagement efforts.
One aspect of engaging the public relates to the need to communicate with many city residents who do not speak English. Language barriers can present a frequent challenge to increasing public engagement. Providing accurate and culturally informed translations that make sense and reflect cultural nuances can broaden community participation and improve public meeting outcomes. To support such efforts, ILG offers translation equipment as a free loan to local jurisdictions. The digital meeting translation equipment supports simultaneous translation of public meetings. Each set consists of 40 receivers and headsets as well as the transmitter and speaker/headset for the person translating. The equipment is easy for interpreters and meeting participants to use, and each set contains instructions in both English and Spanish. For more information, contact Christal Love Lazard, program coordinator; email: clovelazard@ca-ilg.org; phone: (916) 658-8221.
In addition, city officials and staff can find helpful tips in Western City's 2008 series on civic participation, online at www.westerncity.com. The series covers a wide range of information and includes articles from the League's diversity caucuses on reaching specific communities, including Asian and Pacific Islander groups; Latinos; African-Americans; and gay, lesbian, bisexual and transgender residents.
Ethics Training for City Officials
Beyond the online resources described here, the League and ILG provide ethics training for local elected officials to assist them in complying with the state law (commonly referred to as AB 1234) that requires such training every two years. The purpose of this training is to alert local officials to the extensive array of laws that apply to public service and to the unique ethical obligations of public servants.
The New Mayors and Council Members' Academy, which the League offers every January, includes an AB 1234 session conducted by ILG that gives newly elected officials a solid start as part of their orientation to the duties and legal constraints of their office. In addition, ILG offers on-site training to local officials at conferences, regional meetings and at individual local agencies. For those who are unable to attend an in-person training, two one-hour self-study exercises are available on the ILG website as an option for local officials to satisfy AB 1234 requirements.
For more information about AB 1234 training, visit www.ca-ilg.org/ethics-education-ab-1234-training.
Keeping Your City on Track
Because local government is the level of government closest to the people, cities and counties are well-positioned to connect with the communities they serve and earn their trust. Achieving excellence in public service requires dedication, tenacity, patience and a commitment to transparency and the highest ethical standards. Providing good governance and serving the public most effectively present numerous challenges that take many forms. The League and ILG stand ready to assist cities and local elected officials in meeting these challenges and improving the quality of life for all Californians.
---
This article appears in the December 2014 issue of Western City
Did you like what you read here? Subscribe to Western City
---