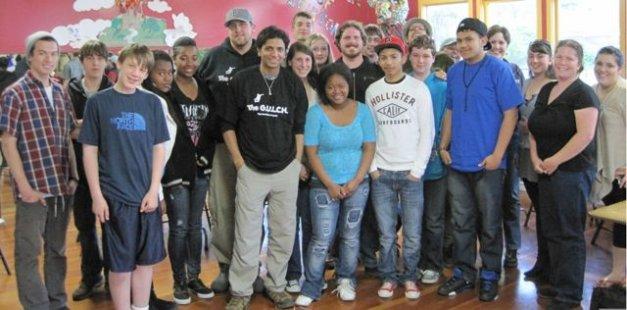 Eureka Reaches Teens With GULCH
The City of Eureka won a 2013 Helen Putnam Award for Excellence in the Community Services and Economic Development category. For more about the award program, visit www.helenputnam.org.
---
In the City of Eureka, a coastal town in Northern California (pop. 27,021) many teens struggle with the same issues as millions of their peers throughout the nation — challenges ranging from obesity and bullying to drugs, alcohol and depression. The City of Eureka was determined to create a program that incorporated personal growth and character-building into its activities and where teens could feel safe to be themselves.
Creating a Supportive Environment
"All of our youth programs are facilitated by role models who are trained to celebrate youths for their individuality, contribution and achievements," says Donna Wood, deputy director of Parks and Recreation for Eureka. "The facilitators' job is to create an environment where the expectation is for youths to be accepted and recognized for tangible successes and the character they display. This approach provides opportunities for personal growth and for youths to discover their potential, learn to set goals and have the confidence to pursue them."
"We have leaders and coordinators on staff today who grew up in Eureka youth programs," says Brian Millett, recreation coordinator. "They saw such value in their experience that they chose to follow a career path to pass that on to today's youth, bringing these experiences full circle."
City staff was confident that this same formula had the potential to create long-term impacts on local teens. "The teen population is at an age where they are discovering who they are and starting on a path that will determine who they are as adults," says Millett.
Hitting the Target
The challenge, according to Millett, was to develop and market programs that would appeal to teens' interests and get them in the door. "Teens are a difficult group to market to — in addition to sports, academics and their social life, we're competing with social media," he says. "The trick was to create programming the teens would find 'cool' enough to buy into."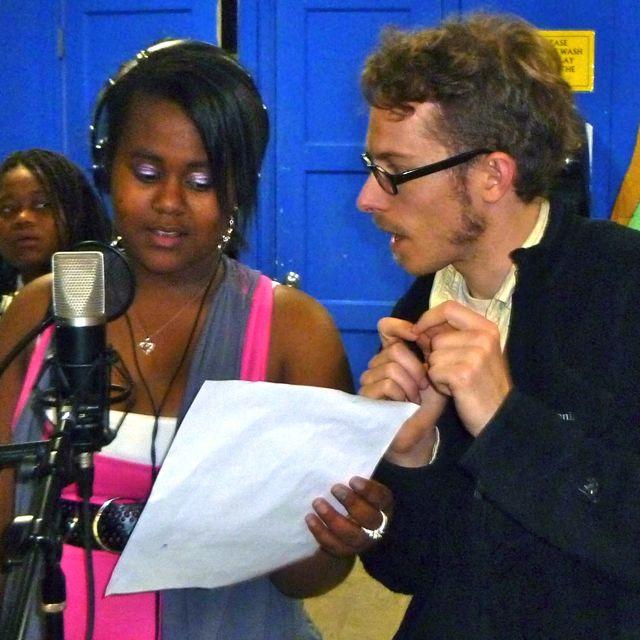 The City of Eureka began by rebranding the teen program as the "GULCH," an acronym standing for the core values they wanted to develop in teen participants: Growing Unity, Leadership, Community and Health. The GULCH introduced itself to the community by partnering with a local school and offering a weekly program based in the classroom, where teens earned community service hours by developing monthly GULCH events. These events included Eureka's first-ever teen skateboard competition as well as a pilot music program where teens wrote, produced and recorded original songs.
Involving the teens in the development of programming yielded positive results. The teen skateboard competition was a huge success and is now in its fourth year. The pilot music program generated the song "Kids Today," a teen empowerment anthem featured on local radio stations and performed live at local venues.
The GULCH recruited highly qualified and skilled program leaders who shared interests with the teens. These leaders created workshops and programs based around those common interests. "Our philosophy was to choose youth mentors who are motivated by the desire to offer rewarding experiences that have a positive impact on youth," says Millett.
With the program leaders' guidance, the GULCH launched two new weekly programs: "Fresh Voices," a music production program facilitated by a local hip-hop artist; and a filmmaking workshop led by a local award-winning filmmaker. The workshop drew the attention of Hollywood filmmaker M. Night Shyamalan, who was in the City of Eureka shooting a movie and served as a guest speaker at the workshop.
Building Community Support and Participation
The GULCH also focused on developing partnerships with volunteer members of the community and local businesses who offered in-kind donations and/or services. Teachers in local schools have offered required service hours or extra credit for specific GULCH programs. Community members also volunteer their time to facilitate workshops based on the teens' growing interests. In the past six months, the GULCH has hosted workshops focusing on poetry, skateboarding, graffiti art and cosmetology. In-kind donations and volunteer support enable the City of Eureka to offer high quality programs with little or no cost to the city beyond personnel expenses.
"From the minute teens walk through the doors of the GULCH, they feel safe to be exactly who they are, to have their voices heard and feel a sense of belonging and ownership," says Klark Swan, former Eureka youth program participant and current GULCH coordinator. "The GULCH is a place where teens want to be because they get to experience innovative, fun activities that they helped design."
Contact: Donna Wood, deputy director, Parks and Recreation, City of Eureka; phone: (707) 268-1858; email: dwood@ci.eureka.ca.gov.
---
This article appears in the September 2014 issue of Western City
Did you like what you read here? Subscribe to Western City
---