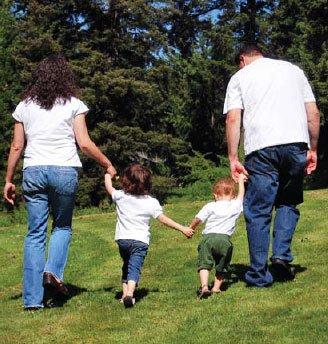 Fighting to Protect Our Communities' Economic Health and Quality of Life
Few people, if any, in California today would disagree with the statement that our state's economy is hurting. We need jobs. Unemployment statistics indicate that we have about 4.5 million Californians who are looking for work and unable to find a job.
A disconnect exists between these hard facts and the State of California's lackluster approach to economic development and unemployment, as League Executive Director Chris McKenzie pointed out in his September column, "It's Stillthe Economy: Proposition 22 Will Protect Hundreds of Thousands of Jobs." Local officials don't understand how the state can profess to be serious about creating jobs yet simultaneously kill hundreds of thousands of jobs by raiding and borrowing local government funds — including redevelopment monies — that would have put people to work both in the private and public sectors.
In 2009, the Legislature illegally took $2.1 billion in local redevelopment funds to finance the state budget over two years. According to the California Redevelopment Association, this could cost the state 198,000 full- and part-time jobs, mainly in the construction industry. This money grab will also rob the state and local treasuries of almost the same amount of tax revenue that would otherwise have been generated through investing those funds locally in infrastructure projects.
The impact of these state raids on local funds threatens not only the economy but also vital community services and our residents' safety and quality of life. That's why the need to pass Prop. 22, the Local Taxpayer, Public Safety and Transportation Protection Act, is so urgent. Consider the following facts.
Public Safety Services Are Being Severely Cut
Cities, counties and special districts provide the vast majority of law enforcement, fire protection, emergency response and public safety services in California. On average, 65 percent of city discretionary budgets fund police and fire programs and services, and more than half of county discretionary budgets pay for law enforcement and emergency medical and public health programs and services. The state passed a budget in 2009 that borrowed and took billions of dollars in local government revenues, putting the state deeper in debt and threatening the viability of public safety services throughout California. If this isn't stopped, it could translate into:
Fewer police officers and sheriffs on the street;
Fewer firefighters, paramedics and emergency medical personnel on duty;
Longer emergency response times;
Longer waits for 911 callers; and
Reduced traffic enforcement.
Transportation and Transit Are at Risk
California voters have repeatedly and overwhelmingly passed ballot measures to dedicate the gas taxes we pay at the pump to transportation and transit improvement projects like road safety repairs, congestion relief and maintaining and expanding mass transit. Nevertheless, in the past few years alone the state has raided billions of dollars in public transit funding and has threatened to borrow or outright take billions of dollars in other gasoline tax revenues that are supposed to fund transportation and transit improvements. State raids and borrowing of these funds jeopardize crucial transportation and transit projects throughout California, including:
Road safety and congestion relief projects and improvements;
Important public transit services and capital improvements; and
City and county street repairs, stoplight synchronization and pothole repair.
People from all walks of life today rely on public transit services, particularly the elderly, the young and the needy. Yet in the face of overwhelming funding cuts, local governments are being forced to slash public transit services like bus, commuter rail and shuttles and raise fares in a desperate effort to continue operations.
Vital Community Services In Jeopardy
California voters have overwhelmingly passed separate ballot measures to dedicate local funding sources to essential local services and to prevent the state from shifting or raiding local government, transit and transportation funds. Despite these measures, last year the state passed a budget that borrowed and took approximately $5 billion in city, county, transit, redevelopment and special district funds. These raids and borrowing are jeopardizing the services Californians need most. Parks and libraries are closing, and other local government services critical to protect our neighborhoods and improve our quality of life are shutting down. Health care services for children, seniors and people with disabilities are being cut or virtually eliminated.
Talk to Your Constituents
I urge you to go out into your community — on your own time and without using any public resources — and talk to people about the urgent need to pass Prop. 22, the Local Taxpayer, Public Safety and Transportation Protection Act. Explain to them why we need this measure to provide essential public safety and community services and protect our communities, our local economy and our quality of life. Use whatever personal communication tools you have available to help spread the word.
Just a few short weeks remain before the Nov. 2 election to rally our residents and help them understand why passing Prop. 22 is so important. For more information, visit www.savelocalservices.com.
---
This article appears in the October 2010 issue of Western City
Did you like what you read here? Subscribe to Western City
---