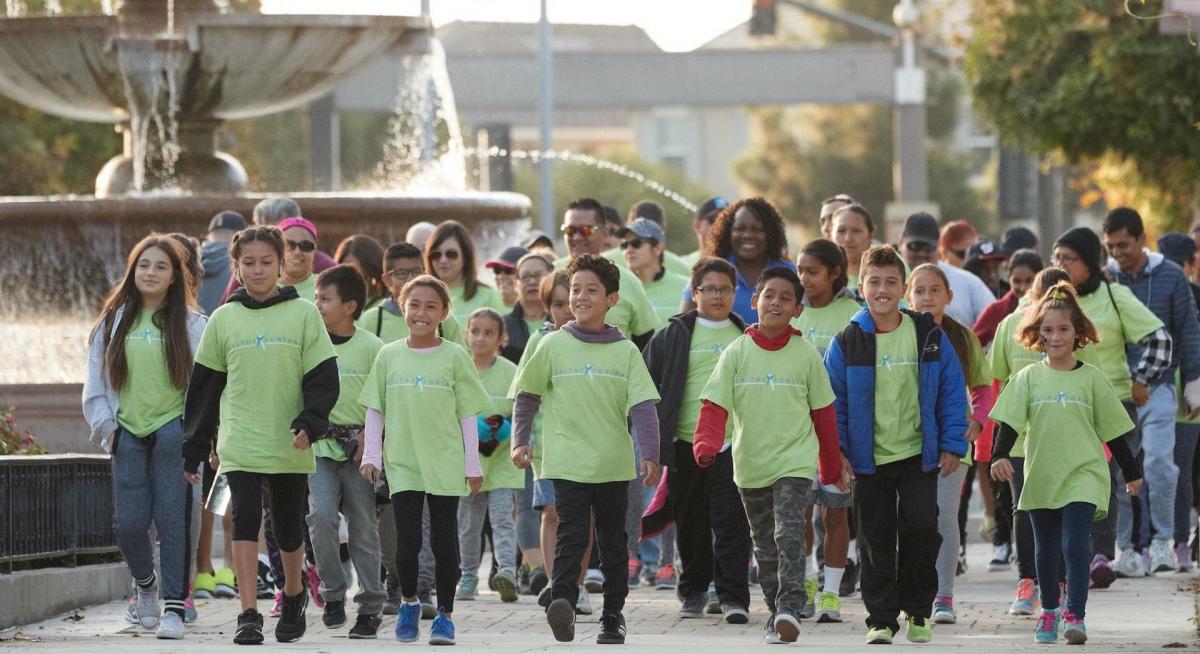 Fontana Motivates Residents to Walk More and Improve Health
The City of Fontana won the Award for Excellence in the Health and Wellness category of the 2019 Helen Putnam Award for Excellence program. For more about the award program, visit www.helenputnam.org.
---
Nestled against the San Bernardino Mountains, the City of Fontana (pop. 212,078) offers its residents and visitors a wealth of community activities, a thriving local economy, and easy access to major business centers. Fontana is the second largest city in San Bernardino County and the 20th largest in California.
In 2003, Fontana was among the nation's 10 fastest growing cities, but it was also grappling with high rates of obesity. Over three-quarters of its adults and nearly half of its youths were identified as obese, and 78 percent of Fontana's students did not meet state fitness standards.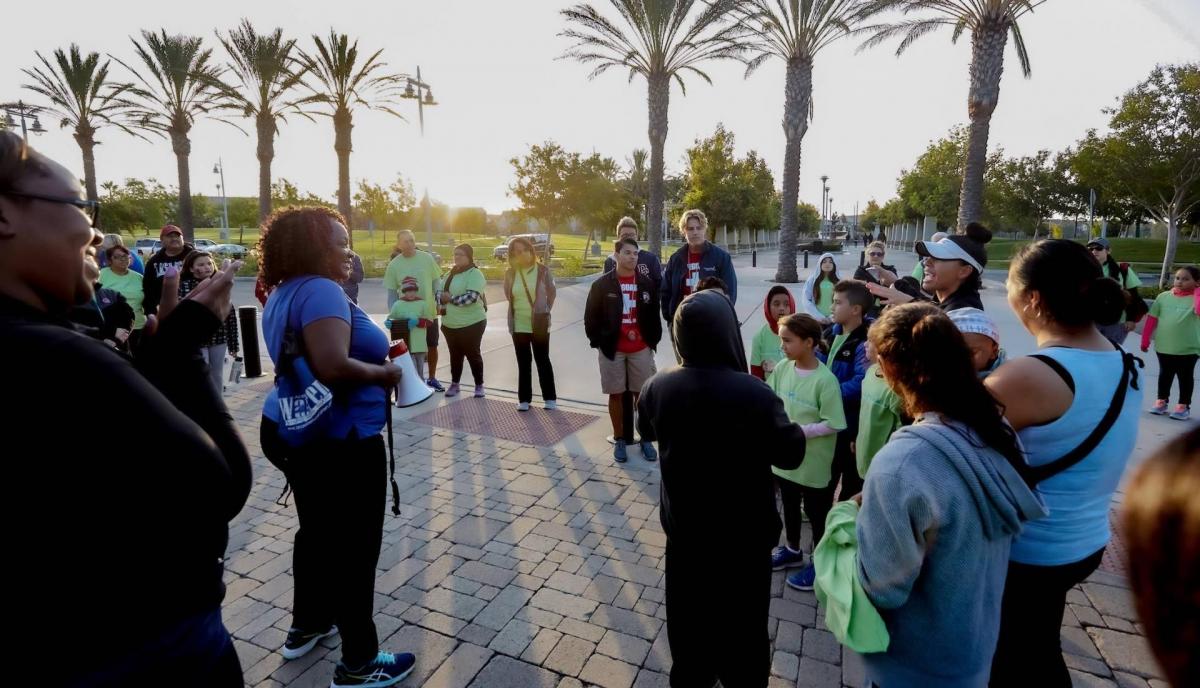 City Takes Action by Launching Healthy Fontana
Mayor Acquanetta Warren helped launch the Healthy Fontana program in 2004 to address these challenges. In an interview with AARP, Mayor Warren said, "It was my desire to bring [our residents] a program that focuses on health — because without a physically healthy community, we can't be a healthy city. Healthy Fontana is now a robust program aimed at bringing the community together with a common goal of reducing the factors that negatively impact health."
In its first 15 years, Healthy Fontana reached more than 100,000 residents (or about half of its population) through diverse programming. Despite these successes, Fontana residents still face rates of obesity higher than the state average (28.5 percent compared with 25 percent statewide). And the California Healthy Places Index ranks Fontana in the state's bottom third of residents who do not participate in physical activities or exercise during leisure time.
Inspiring the Community to Get Moving
Fontana offers residents of all ages many opportunities to take part in free and convenient fitness activities through numerous events and classes sponsored by the city and access to miles of municipal trails. But many residents didn't know how to tap into these opportunities or they needed additional motivation to take advantage of available options and achieve personal health benefits.
To inspire residents to engage in free and easy forms of physical activity, the city created the "Fontana Walks!" program. Launched in August 2017, Fontana Walks! is a community challenge to encourage and motivate residents to walk a cumulative total of 2 billion steps (or 1 million miles) in 365 days. Designed for residents of all ages, the program focuses on adding physical activity to daily routines.
The city identified four goals for the initial launch of Fontana Walks!:
Motivate 1,100 or more residents to walk a minimum of 5,000 steps daily for one year.
Collectively reach 2 billion steps within one year.
Increase the average participant's step count by 10 percent.
Communicate a simple but effective message to the community — walking is fun, easy, and free and delivers a lifetime of benefits through making small, deliberate changes.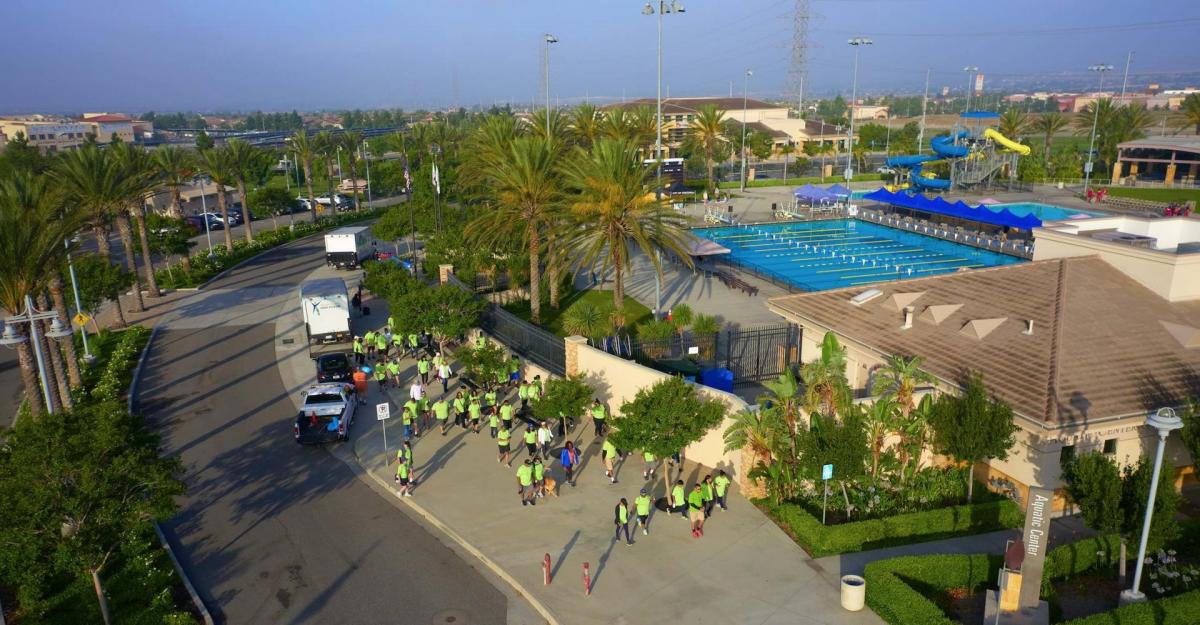 Building Community Involvement
The Fontana Walks! campaign was created as an extension of the city's existing Healthy Fontana brand that accompanies all health and recreation activities in the city. The Community Services Department designed and launched the Fontana Walks! program in just over two months. During that time, the team developed a comprehensive marketing campaign with flyers, social media posts, press releases, event outreach, advertisements, a mobile app, website, email blasts, pamphlets, and public service announcements.
Extensive promotion and coordination with Healthy Fontana helped ensure the visibility and familiarity of Fontana Walks! throughout the city for residents and businesses. Fontana also teamed with local fitness groups, retailers, and athletic equipment stores to encourage and support participation in the initiative. The city recruited fitness instructors to lead warm-up stretches before walking events. Staff also provided educational materials to Fontana Walks! community partners to help raise awareness of the important role that walking plays in building good health for people of all ages.
During the first year of implementation, the city hosted monthly walks at parks and trails throughout the community. Fontana Walks! recognized the top "step getter" participants at these events and on the website. Raffles, giveaways, and ongoing marketing and promotion continued to draw new participants.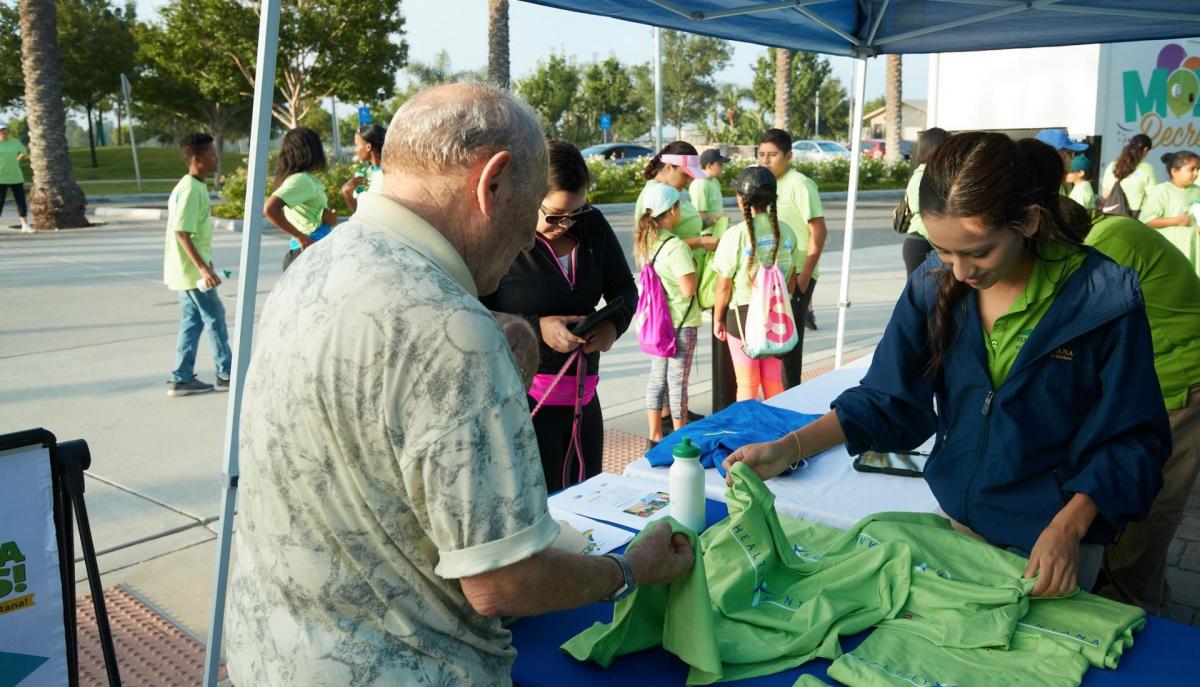 Popular Program Surpasses Targets
Fontana Walks! participants met the program's initial goal and logged 2 billion steps by April 2018, four months ahead of schedule. At the 12-month mark, more than 1,200 individuals were registered as participants. Together they logged 3.2 billion steps — exceeding the original goal by more than 50 percent.
Community Services Department Coordinator Jasmine Sarsadias said, "It's amazing to see the community come together for this common cause: improving health! I'm so proud of the initiative they took toward improving the quality of life for themselves and their families."
In the program's second year, results again exceeded expectations as Fontana Walks! participants averaged a 15 percent increase in steps.
Residents' continued enthusiasm beyond the one-year milestone signals the program's success. Participants cite a variety of reasons for their ongoing interest. One participant said, "I'm diabetic, and this program really gets me out to do my exercise. I just love it."
"Fontana Walks! is so important to the community for improving the quality of life," said Felix Jones, the city's parks, community, and human services commissioner. "We want to be a healthy city where people are living much longer. And Fontana Walks! is about community."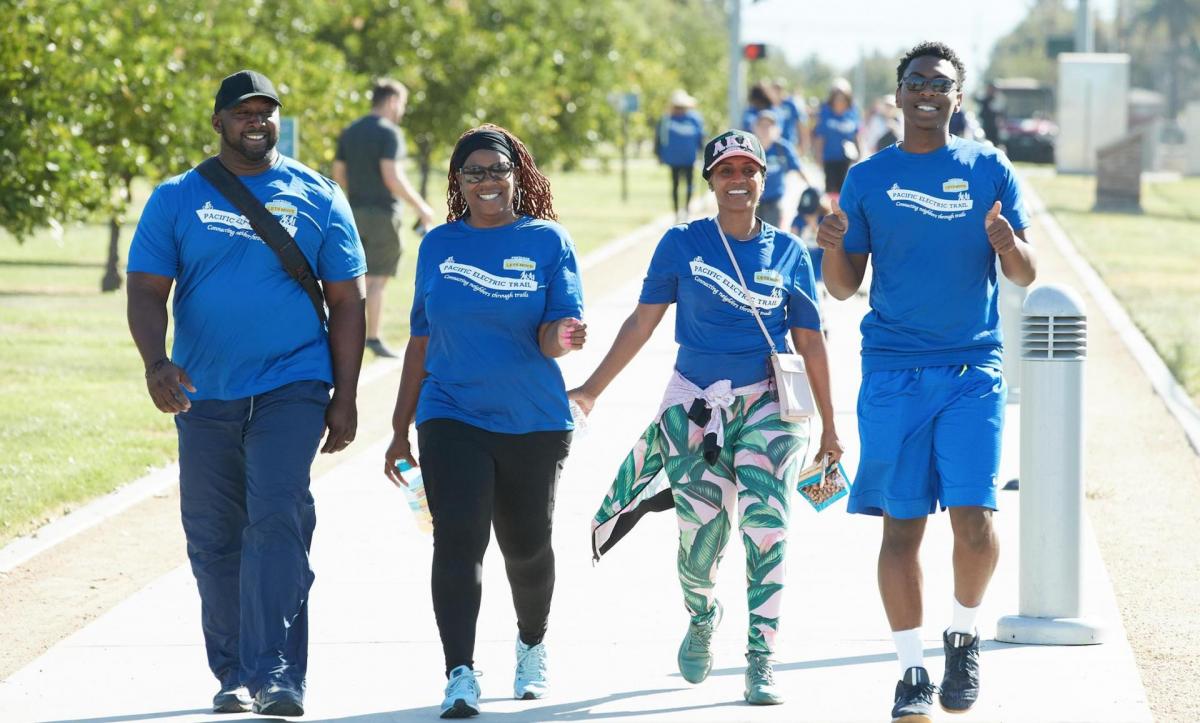 With support from many local partners, the city continues hosting monthly walks. Locations include the Mary Vagle Nature Center on the city's southern edge, Fontana Park on the city's north side, and the Steelworkers' Auditorium in central Fontana.
Fontana Walks! has now logged more than 7.5 billion steps in its ongoing efforts to improve the quality of life for the city's residents.
Contact: Michael Wright, community services manager, City of Fontana; phone: (909) 349-6966; email: mwright@fontana.org.
Related Articles
Fontana Walks — Stepping to a Healthier You
Photo Credit: Courtesy of the City of Fontana