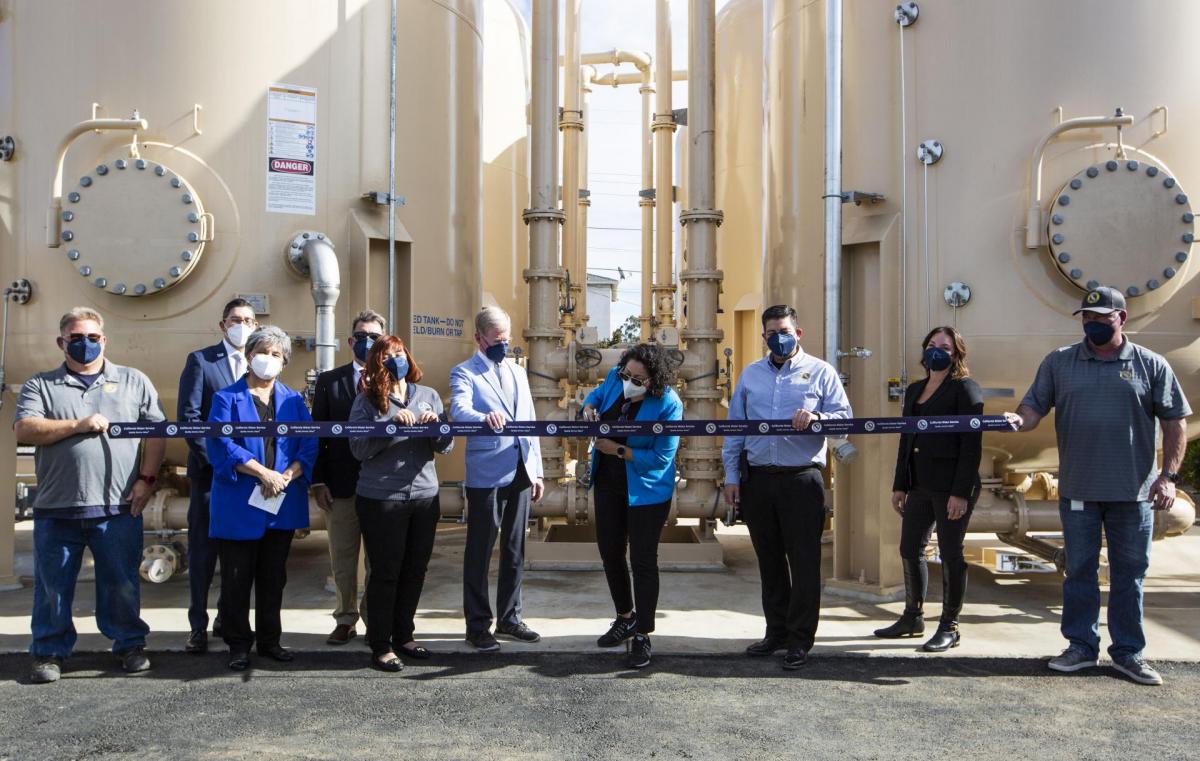 Four ways Cal Water is keeping water safe, reliable, and affordable
Justin Skarb is the director of community affairs and government relations for the California Water Service, a Cal Cities Premiere League Partner; he can be reached at jskarb@calwater.com.
---
Advertisement
California Water Service works every day to ensure that Golden State residents have access to water that is safe, clean, reliable, and affordable. Providing this requires a proactive commitment to infrastructure investment, water quality upgrades, conservation, community safety, and equity.
A decades-long commitment to conservation and sustainability
Water providers have a responsibility to understand climate change risks and provide a reliable source of water, even in the face of climate-driven droughts, floods, and worsening wildfires. To do this, Cal Water takes a holistic approach to water efficiency and conservation that meets or surpasses all regulatory requirements.
For example, in May 2022, Cal Water completed its Climate Change Risk Assessment and Adaptation Framework. This framework will allow Cal Water to identify and prioritize climate-driven risks to its facilities, operations, and water supply portfolio. In turn, Cal Water will be able to develop adaptation strategies that reduce the impact of climate change on its operations and prioritize infrastructure improvements that increase resiliency.
One of the most impactful ways Cal Water works to address climate change is through its water conservation programs. In total, the conservation programs implemented over the last decade will result in a lifetime cumulative savings of more than 20 billion gallons of water.
Cal Water has invested more than $65 million in these initiatives, including programs that help customers identify and fix most outdoor irrigation leaks for free; rebates for lawn removal and spray irrigation replacement; and free residential conservation kits with high-efficiency showerheads, faucets, and hoses.
These programs have been so successful that between 2000 and 2020, Cal Water customers reduced their water use by 30%.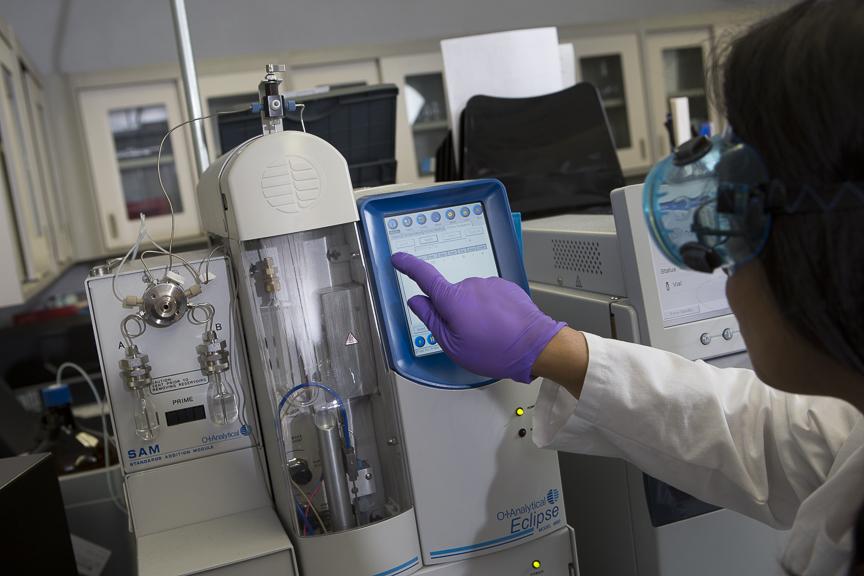 Water that is among the safest in the nation
As a water provider, maintaining safe, clean drinking water is paramount. Cal Water has an extensive water quality assurance program in every service area and is identifying and treating for high-risk contaminants before they are mandated by regulators. This includes:
Conducting more than 400,000 tests on 62,000 water samples for approximately 300 contaminants every year. This confirms that our water meets the highest levels of safety and complies with the most stringent water quality standards in the world.
Testing and treating for chromium-6 prior to regulations from state and federal authorities. Cal Water was one of the first U.S. water utilities to use advanced treatment technology for this specific contaminant, which has since become a model for other cities and utilities in their treatment of chromium-6.
Monitoring, testing, and treating for PFAS. Per- and polyfluoroalkyl substances (PFAS) are compounds that have been used in everything from nonstick cookware to firefighting foams. They have found their way into the environment and have been linked to harmful health effects. Cal Water has tested more than 430 of its water supply sources for PFAS and has taken action where needed to protect customers. For example, Cal Water's new treatment facility in Montebello is the first in the area constructed specifically to treat PFAS in the water. Cal Water also has installed PFAS treatment plants in Oroville and Visalia.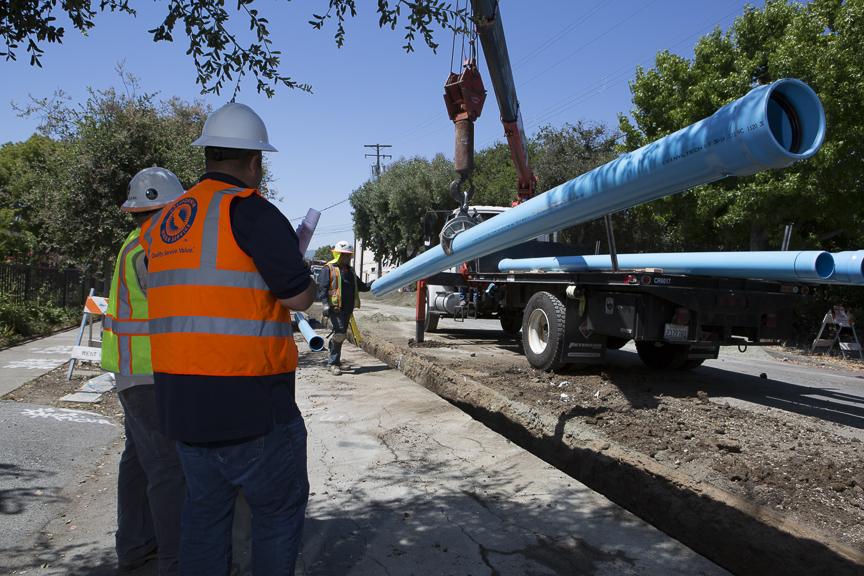 Reliability through responsible investments in infrastructure
Building and maintaining infrastructure is critical to providing safe, reliable water. Between 2017 and 2021, Cal Water invested more than $1.4 billion to upgrade pipes and water delivery infrastructure; expand water supplies and capacity by adding wells, booster pumps, and water tanks; and undertake seismic and security upgrades.
In the last six years, Cal Water has also replaced more than 150 miles of aging water pipes that were at a high risk of failure. These improvements will help conserve water by reducing water lost to leaks and preventing catastrophic failures that interrupt service to customers.
Cal Water has also proposed a three-year Infrastructure Improvement Plan that contains $1 billion in funding for projects that will help keep safe, clean, and affordable water flowing to residents.
Affordability, safety, and equity for all customers
Water is a basic human need, and Cal Water is continually looking for ways to manage costs while maintaining system reliability. To help maintain access to affordable, clean, and safe drinking water, Cal Water offers no-interest and penalty-free payment plans for all customers who get behind on their bills. It was also one of the first water suppliers in California to establish a customer assistance program to help qualified low-income customers pay their bills.
Additionally, Cal Water is pursuing projects in high-risk fire areas that will help provide a sufficient, reliable water supply for firefighting and for customers in the event of wildfire-related power shutoffs or outages. This includes installing additional water mains, hydrants, valves, and pump connections to ensure uninterrupted water service and providing grants to local fire departments across California.
Cal Water also actively supports residents with grants and scholarships. In 2021 alone, Cal Water donated more than $2 million in community support to groups across California, including the Monterey Bay National Marine Sanctuary Foundation, Chico Housing Action Team, Boys & Girls Club of America, food banks throughout California, and dozens of other organizations.
Cal Water also awarded $80,000 in scholarships to help students attend college, many of whom were the first in their families to pursue higher education.
In 2021, Cal Water secured more than $20 million in state funding to cover customers' past due bills that were accumulated during the COVID-19 pandemic. This was in addition to Cal Water's own efforts to forgive more than $400,000 in past-due bills in 2020.
Cal Water's holistic approach to water and the community ensures that Californians have access to water that is safe, clean, reliable, and affordable. Its investments in water conservation initiatives help guarantee that customers have a reliable supply of drinking water, while simultaneously helping reduce their water bills. Cal Water's focus on water quality and its infrastructure investments allow it to continue providing safe, clean drinking water that is among the safest in the nation. And Cal Water's investments into its communities help keep water affordable.
Cal Water serves more than two million Californians — from Chico in the north to the Palos Verdes Peninsula in the south — and is the second-largest retail water provider in the state. Visit www.calwaterdifference.com to learn more about the ways Cal Water is helping the communities it serves.