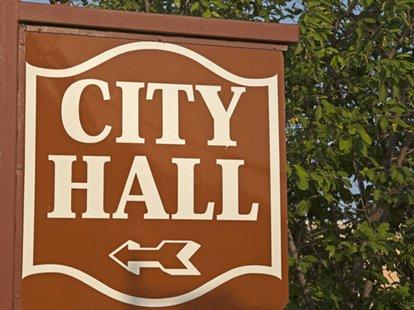 Helping Mayors and Council Members Take Leadership to the Next Level
Eva Spiegel is director of communications for the League and can be reached at espiegel@cacities.org.
---
For many mayors and council members the new year marks the beginning of their next chapter of public service — an opportunity to focus on their leadership goals in the coming 12 months. The League provides a wide range of resources, tools and training to help local elected officials build their capacity to better serve their residents.
Upcoming Events
The New Mayors and Council Members' Academy, Jan. 16–18 in Sacramento, is the League's premier training for newly elected city officials. This three-day conference features seasoned experts who present the nuts and bolts of council operations, including laws and regulations, municipal finance, the council-manager form of government, running effective meetings, communication and more.
State-mandated AB 1234 ethics training is offered in conjunction with the New Mayors and Council Members' Academy. Presented by the Institute for Local Government, this two-hour session covers public service ethics laws and principles.
The League's annual Legislative Action Day, April 24 in Sacramento, offers a unique opportunity to hone leadership skills. Local officials join colleagues to hear from key state-level policy-makers and League staff about the top policy issues as well as legislation that affects cities. The event provides information and tools to help local officials lobby effectively on their cities' behalf.
Staying Current on Important Issues
Throughout the year, city officials can access a variety of League resources to help build leadership and advocacy skills. Understanding state and federal policies that impact their city is just one of an elected official's many responsibilities. This information is covered on an almost daily basis in CA Cities Advocate, the League's electronic newsletter. In addition, Western City examines big-picture policy issues and offers an easily searchable archive of articles on the website. Policy briefings, presented both in-person and through webinars year round, give city officials and staff a convenient way to stay current on developments in the state Capitol and hear insights from the League's legislative staff.
More Ways to Build Skills
The Institute for Local Government, the nonprofit research affiliate of the League and the California State Association of Counties, offers practical, impartial and easy-to-use resources. At www.ca-ilg.org, local officials can find helpful information on a variety of topics. A comprehensive web portal (www.ca-ilg.org/NewlyElecteds) specifically designed for newly elected officials and their staff provides materials about key aspects of local governance. For more information, see "In Case We Haven't Met: ILG Provides Tools and Resources for Local Leaders".
The League's 16 geographic divisions serve as the regional "homes" for League members throughout California. Sharing information and knowledge with colleagues within their division is another way that mayors and council members build their leadership skills. Division meetings offer policy updates as well as a chance to network and connect with others to discuss common issues. Mayors and council members' work encompasses regional issues, so developing strong working relationships with other local elected officials in the region is essential. The League's division meetings and activities make this task easier.
Preparing for the Next Step
Mayors and council members who are ready to take their leadership to the next level will want to participate in the League's California Civic Leadership Institute®. Sponsored by the League Partners, the California Civic Leadership Institute serves as an exclusive educational program for local government elected officials who are thinking about running for the state Legislature. Each year, a top faculty comprising former legislators, members of the media, and political and policy experts educates local officials preparing to take the next step in their public service careers.
Leadership isn't typically a skill that people are born with. It is developed over many years through numerous experiences and opportunities. Elected city officials have chosen to devote a considerable amount of time and energy to improving their communities. The League recognizes the importance of this responsibility and understands that it requires skills and expertise. We welcome our newly elected city officials to public service and look forward to helping both new and returning council members meet the demands of leadership.
---
This article appears in the January 2013 issue of Western City
Did you like what you read here? Subscribe to Western City
---