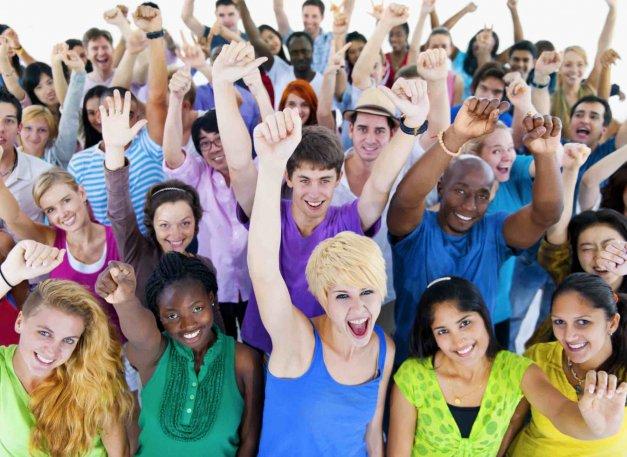 Inspiring a Lifelong Commitment to Civic Engagement
Eva Spiegel is communications director for the League and can be reached at espiegel@cacities.org.
---
Because a healthy democracy is built upon a foundation of engaged citizens, inspiring young people to become involved in their communities and government is essential to the future of strong cities, states and the nation. The Ruth Vreeland Award for Engaging Youth in City Government, a category of the Helen Putnam Award for Excellence, highlights California city programs that involve local youth in helping shape their communities. The 2016 winner will be honored during the 2016 League of California Cities Annual Conference & Expo, Oct. 5–7 in Long Beach, along with the winners in the other 11 categories.
The League created this award in honor of former Monterey City Council Member and League Board Director Ruth Vreeland, who was a teacher and a passionate advocate for youth. Vreeland died in 2004.
The award recognizes programs such as:
Youth commissions that have maintained active and diverse youth involvement and provided young people a voice in their city's public decision-making;
Collaborative efforts between cities and other organizations (schools, public agencies, nonprofits, the faith community and the private sector) to inform and engage youth about city issues and their community;
Projects that promote young people's understanding of local government, their roles and responsibilities as citizens and their engagement in the community in ways that advance this understanding and benefit the community; and
Improvements in how the student community functions in terms of attitude, involvement, knowledge and the skills of good citizenship.
This month Western City features Menifee, the 2015 winner (see "Menifee's Youth Advisory Committee Boosts the Community"), but beyond the winners, other entries in this category are also incredible examples of the wide variety of approaches cities take in leveraging the energy and commitment of youth to their communities. The League website features a database (www.cacities.org/citysolutions) of applications in each Helen Putnam Award category from previous years, which can be searched by year and keyword. A summary of each application from the most recent award year is displayed on this landing page with a link to the full write-up. These applications are best practices that can often be replicated in other cities to fit the local community.
For example, Temple City's application focuses on an October 2014 Youth Engage Conference organized by the Temple City Youth Committee and hosted at City Hall. Approximately 100 students participated in the workshop designed to spark greater youth civic engagement and help develop the next generation of leaders. The Temple City Youth Committee was created as a result of the city's desire to connect with all constituents.
In Cupertino, the city's Teen Commission partnered in 2012 and 2014 with the City of Saratoga's Youth Commission to host political debates geared toward youth and teens. The two-hour events featured debates with local and state candidates.
CA Cities Advocate, the League's electronic newsletter, regularly features articles on Helen Putnam Award applicants from the most recent year. These stories can be viewed at www.cacities.org/CACitySolutionsNews. Several Ruth Vreeland Award applicants from 2015 have been spotlighted in 2016, including Salinas's youth-led Ciclovia, an open street project initiated by a city youth commission that believed creating a special space for walking, biking, dancing and celebrating could transform the city. Open street initiatives temporarily close streets to car traffic to allow people to use them for recreation and socializing and can help communities achieve environmental, social, economic and public health goals. First launched in 2013 by 13 high-school students and a handful of college students, the event attracted 2,500 people and grew to 3,000 the next year. A diverse coalition of individuals and organizations partnered to make Ciclovia Salinas successful.
Start Thinking Ahead to the 2017 Helen Putnam Award
It's not too early to start thinking about applying for a 2017 Ruth Vreeland Award for Engaging Youth in City Government. Applications, which are due in April 2017, can be submitted directly through the Helen Putnam website at www.HelenPutnam.org. Juries of peers meet in late spring to review applications and select the winners, which will be announced during the Opening General Session of the 2017 League of California Cities Annual Conference & Expo.
---
This article appears in the August 2016 issue of Western City
Did you like what you read here? Subscribe to Western City
---