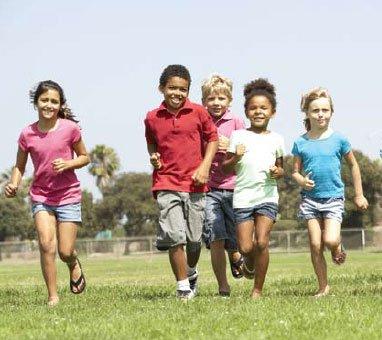 Intergovernmental Collaboration Through Joint Use of Facilities
Local agencies throughout California are employing joint-use agreements as a tool to stretch taxpayer resources as far as possible in service to shared constituents. Joint use refers to two or more entities sharing indoor and outdoor spaces like gymnasiums, athletic fields and playgrounds. The concept is simple: Multiple organizations share a resource to keep costs down and more broadly benefit the community.
In the past, joint-use agreements were based on trust or a handshake. However, liability issues dictate the use of a formal agreement such as a signed contract. Formal agreements offer increased protections for both agencies and prevent misunderstandings related to maintenance, operations, liability, ownership or cost.
Resources for Joint Use of Facilities
The Cities-Counties-Schools (CCS) Partnership has done important work to assist local officials in understanding the opportunities presented by joint use of facilities. To access this information, visit the CCS website, which includes its Stretching Community Dollars workbook.
In addition to the CCS Partnership, several organizations provide joint use of facilities resources to local officials.
California AfterSchool Network provides leadership and links to policy information, program quality resources, research and public awareness campaigns. These resources are available at www.afterschoolnetwork.org.
California's Project LEAN (Leaders Encouraging Activity and Nutrition) is a joint program of the California Department of Public Health and the Public Health Institute that offers resources, particularly related to joint use of school facilities that promote community access to physical activities. Those resources are available at http://bit.ly/oomFil, which also refers visitors to http://www.jointuse.org.
The California School Boards Association (CSBA) is an association of nearly all of California's more than 1,000 school districts and county offices of education. CSBA produces policy briefs, publications and other resources related to education. A sample policy used by school districts that elect to share school facilities and/or use community facilities is available on CSBA's website.
The Center for Cities and Schools is an interdisciplinary think tank based at the University of California, Berkeley. Relevant publications, such as the Partnerships for Joint Use: Expanding the Use of Public School Infrastructure to Benefit Students and Communities, are available online.
Elements of Success
Successful joint-use partnerships tend to be those with clearly articulated goals, sources of funding and division of responsibilities, as well as ongoing communication with the community and a long-term commitment. In this time of reduced local agency budgets and scarce resources, a collaborative joint-use approach can be a helpful, creative way to continue providing local services while reducing operation and maintenance costs.
A Word of Caution
To avoid liability and other issues, local agencies are advised to use contracts when entering into agreements with other entities and agencies. For more information, read "Making Contracts Stick."
---
CCS Partnership Update
Effective July 1, 2011, the Institute for Local Government (ILG) began providing staffing services to the Cities-Counties-Schools (CCS) Partnership. Founded in 1997, the CCS Partnership was formed around the concept of improving the conditions of children and families and promoting intergovernmental collaboration. ILG is pleased to be expanding its scope of service to local officials.
---
This article appears in the November 2011 issue of Western City
Did you like what you read here? Subscribe to Western City
---