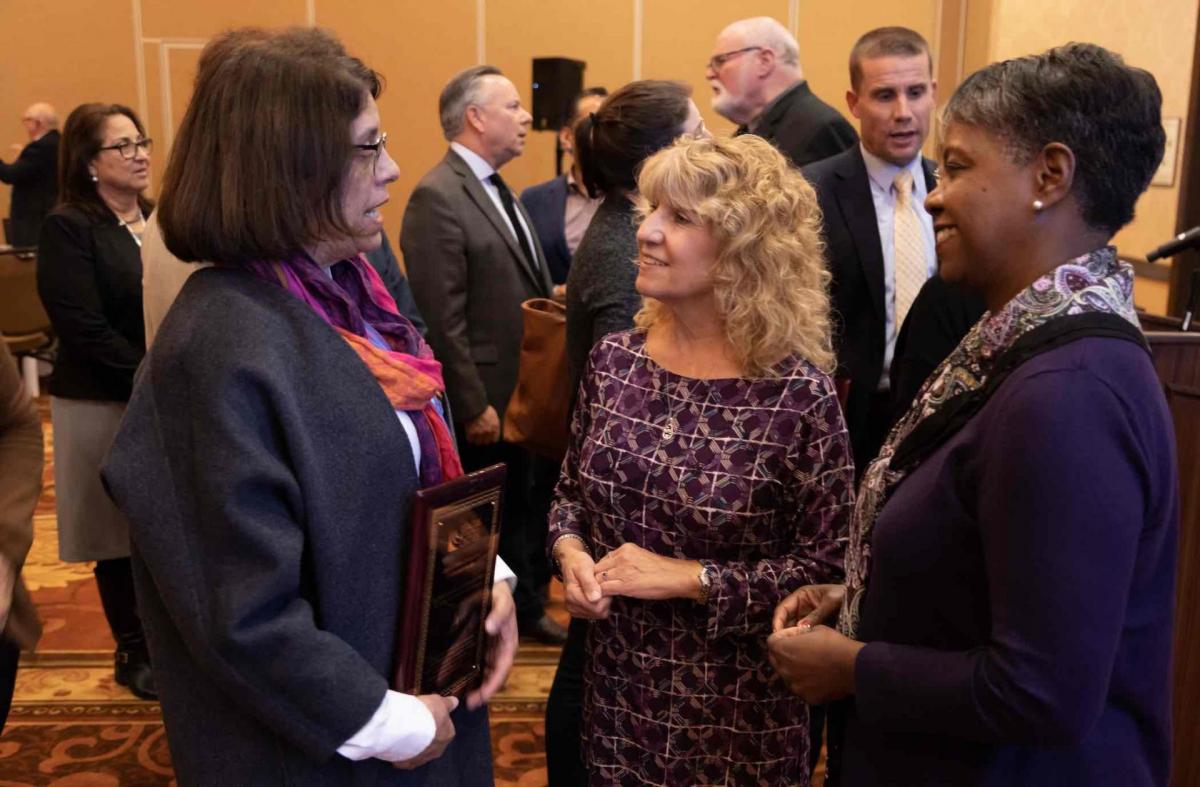 Laying the Groundwork for Success in 2020
As 2020 begins, the League is preparing for numerous challenges — and opportunities — for cities on the legislative front. In pursuing our strategic priorities, the positions we will take on various issues may be unpopular with some state legislators and policymakers. With this in mind, it is more important than ever to prioritize relationship-building and collaboration.
Relationships are key to the League's ability to achieve successful outcomes. The organization connects us in many ways: through training and professional development activities, networking events and participation in policy committees, regional divisions and professional departments. The friendships and connections fostered through the League are invaluable, giving us a network of colleagues upon whom we can call to share information, seek input and explore solutions to common issues affecting our cities.
These connections also bear fruit over time, sometimes in unexpected ways, as our colleagues in local government move on to serve their communities as state legislators and in other capacities. For example, I first met Cecilia Aguiar-Curry through the League when she was mayor of Winters, and we worked together on various issues of local importance. Today, Assembly Member Aguiar-Curry (D-Winters) continues to partner with the League on municipal government issues. The relationship we built through our work with the League provides an excellent foundation for our discussions about pending and proposed legislation, and her background in local government gives her unique insights into the issues facing California cities.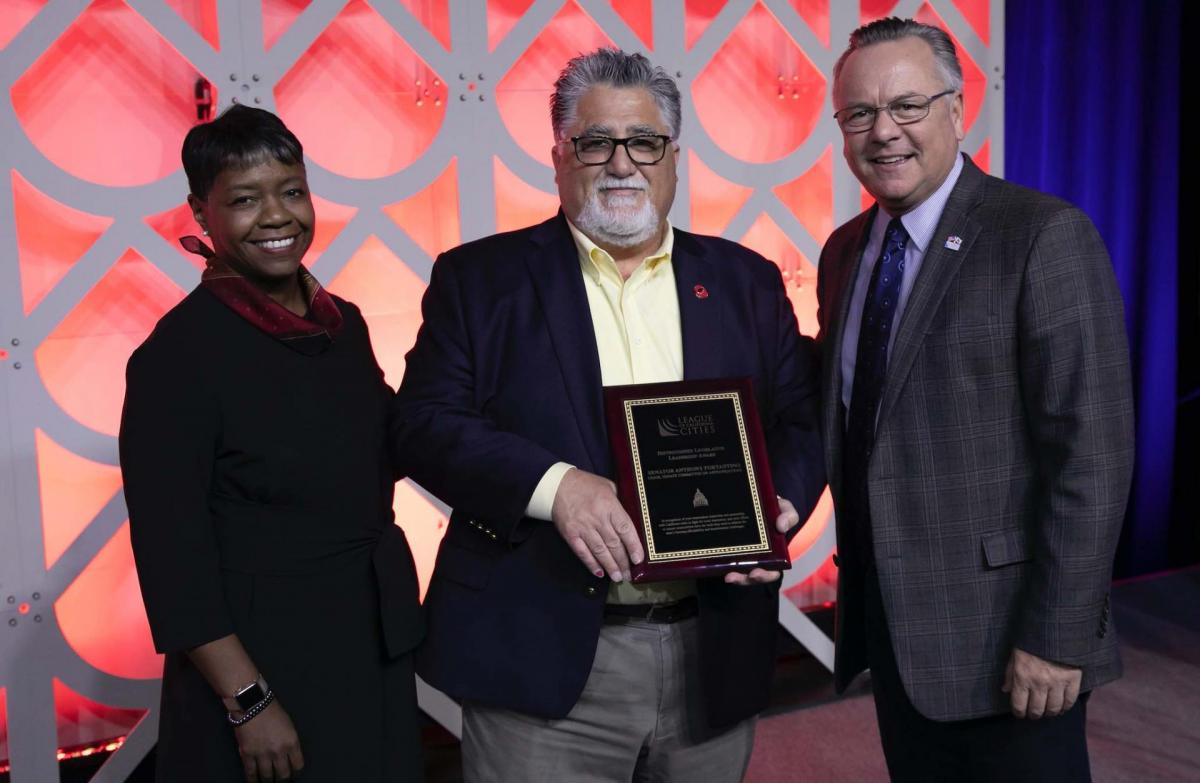 In a similar vein, the Town of Yountville has an ongoing partnership with the City of Rancho Cucamonga that started many years ago at a League of California Cities Annual Conference & Expo. Dennis Michael, a League past president and mayor of Rancho Cucamonga, was at the conference with his staff promoting the city's Geographic Information System. With their guidance and training, Yountville was able to customize its own system, which would not have been possible for such a small town on its own.
The relationships we have with our League Partners, who provide critical support to allow us to effectively represent our constituents, are equally important. Many of the League Partners participate in coalitions that play essential roles in helping us achieve our legislative and policy goals on behalf of our residents and communities.
The Importance of Respect and Open Dialogue
The common thread and vital element in all of these relationships is respect. When we approach each other respectfully and courteously, we set the tone for productive discussions and we create an environment of cooperation where collaborative efforts can flourish.
Respectful discourse is critical when we are working with League members, League Partners and the Legislature — particularly because we may not always be on the same side of an issue. Discussions can become delicate when opposing viewpoints are involved. Open dialogue is a key component of successful negotiation, and such dialogue provides opportunities to exchange ideas and explore solutions together. Successful negotiation requires strong two-way communication and understanding of each other's perspectives.
Communication and collaboration are cornerstones of the ability to lead and to have an impact with state leadership. Open dialogue also is critical to building and preserving relationships necessary to achieve our goals.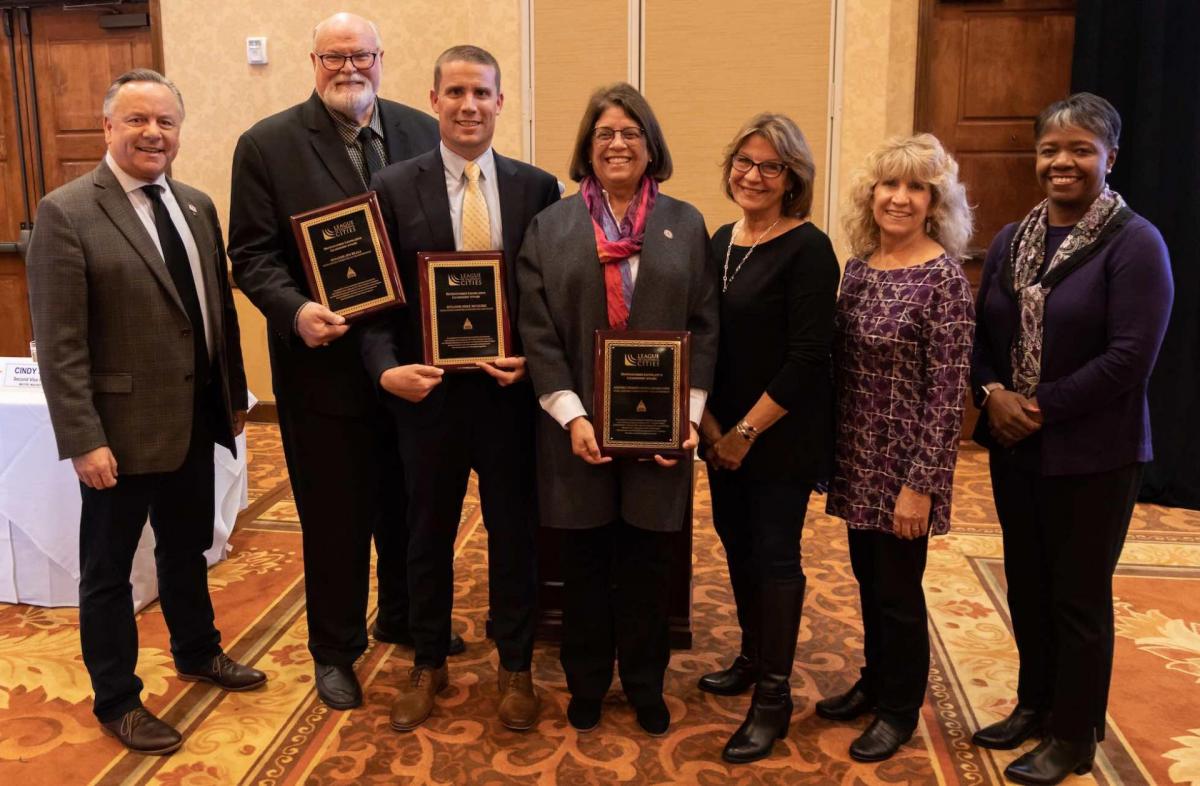 The League's positive relationships with legislators were very instrumental in progress made on behalf of cities in 2019. For example, Sen. Jim Beall (D-San José), Sen. Mike McGuire (D-Healdsburg), Sen. Anthony Portantino (D-La Cañada Flintridge) and Assembly Member Cecilia Aguiar-Curry (D-Winters) authored and supported legislation of tremendous importance to California cities last year. The first three legislators demonstrated exemplary leadership in crafting SB 5, the Affordable Housing and Community Development Investment Program, and moving it to the governor's desk. Assembly Member Aguiar-Curry authored ACA 1, which addresses local government financing, affordable housing and public infrastructure; the bill remains eligible to move in 2020.
The League recognized these four legislators with its 2019 League Distinguished Legislative Leadership Award.
In addition, Sen. Bill Dodd (D-Napa) provided significant support for the League's efforts related to emergency response by authoring SB 209, which establishes the Wildfire Forecast and Threat Intelligence Integration Center. And Sen. McGuire authored SB 670, which requires telecommunications service providers to notify the Governor's Office of Emergency Services (Cal OES) when a telecom outage impacting 911 service and emergency notifications occurs (more detail about all of these bills can be found in "2019 Legislative Year in Review").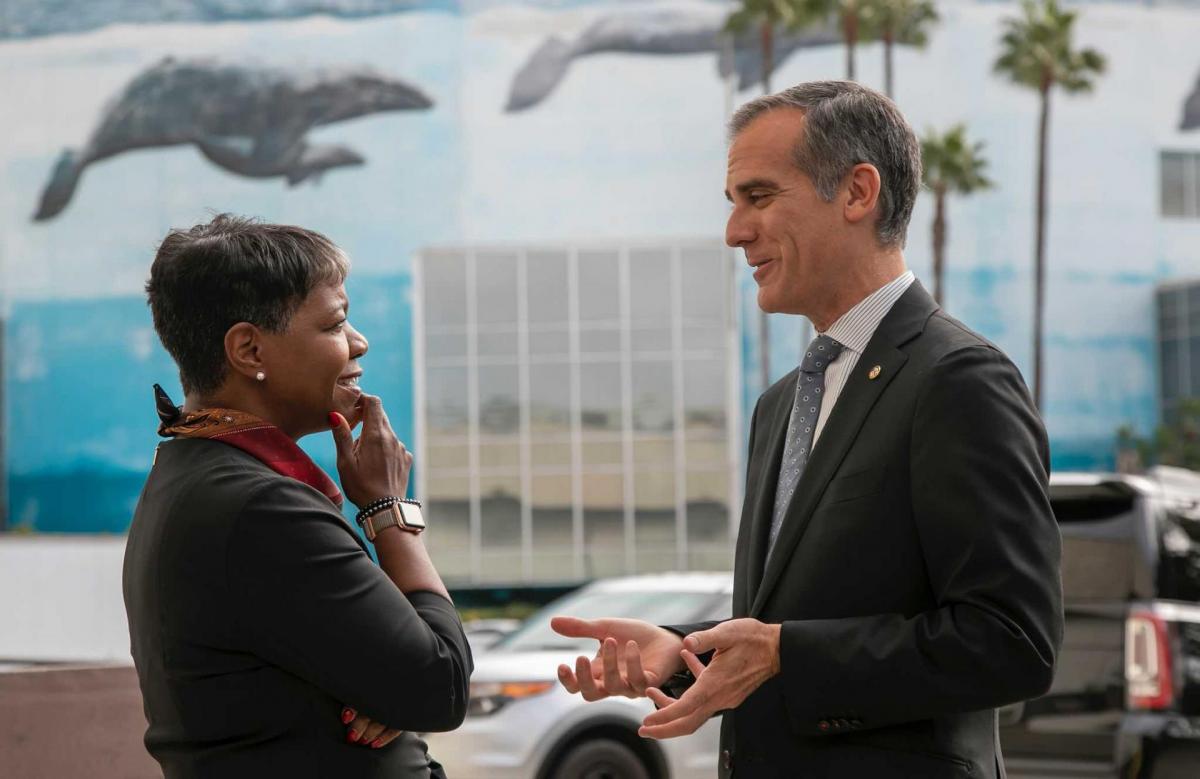 Strong Relationships Support Partnerships and Progress
The work of the League and its member cities in cultivating collaborative relationships also has helped us achieve progress through many other strong partnerships. For example, in 2019, we were involved in extensive negotiations with Gov. Gavin Newsom's administration on the housing trailer bill. Our relationship with the California Association of Councils of Government (CALCOG) enabled us to collaborate on drafting revisions to the local planning grant language so that it worked equally well both for cities and regions.
The League enjoys a positive relationship with Gov. Newsom. During the late 2019 power shutoffs initiated by Pacific Gas and Electric Company and other utilities, the governor and Cal OES worked closely with the League to provide up-to-date information on community resource centers and safety guidelines for cities. In response to the utility-led shutoffs, Gov. Newsom created the Local Government Public Safety Power Shutoff (PSPS) Resiliency Program, with $75 million in funding to support state and local government efforts to protect public safety and vulnerable populations and improve resiliency. The governor made himself available on short notice for a weekend phone call with the League's Executive Committee about the power shutoffs' impact on cities and the need for state assistance to help local communities prepare for, endure and recover from the shutoffs. That conversation included the economic and direct financial costs cities incurred while protecting businesses and residents.
Gov. Newsom's administration has put forward good public policy in this area, and cities will need his continued support as we work to address the long-term financial impacts of wildfires on local communities.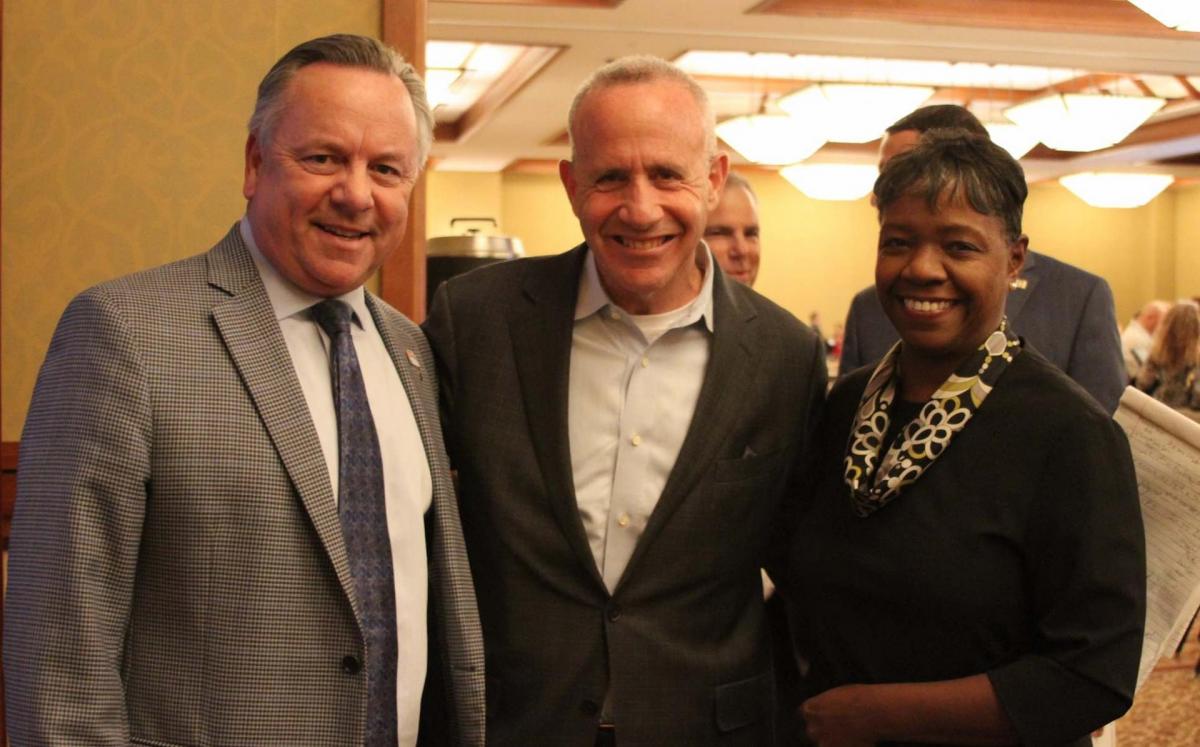 Preparing for the Challenges Ahead
Our efforts need to continue in cultivating open two-way communication with our state leaders to protect the interests of cities and our residents. As 2020 unfolds, we know that difficult and complex issues are on the horizon. Even though we may not always agree on how to best craft solutions, we often can agree on the desired outcomes we wish to achieve. Sen. Scott Wiener (D-San Francisco) has modeled this approach in his work with the League. Despite not always aligning with our position on the issue at hand, he remains open to meeting with League members, divisions and leadership to discuss and explore potential solutions. This type of open communication is essential to success in our policymaking and advocacy efforts.
As we move forward, I encourage you to keep in mind the importance of establishing relationships with your colleagues in other cities, our League Partners and legislators so that when challenging or even divisive issues arise, you already have created a respectful and collaborative foundation upon which to build.
---
The Importance of Tone: Tips for Communicating With Your Legislators
We often hear people complain that politics today is more polarized than ever and that public discourse lacks civility. Bear this in mind and strive for a respectful, professional tone when you discuss issues of concern with your legislators and their staff. Taking a measured, factual approach will enhance greatly your chances of being heard.
Listening is just as important as having the opportunity to speak, and sometimes more so. When you meet with your legislator or legislative staff, remember that a discussion is a dialogue, not a monologue. Make your key points clearly and listen actively to the response. Show that you've heard the other person's perspective by repeating back to them what you understand them to mean. If something they've said is unclear to you, ask for more detail or explanation.
The tone of a discussion typically has a major impact on the outcome. Though you may disagree on the issue at hand, your willingness to listen respectfully is a valuable tool in understanding the other person's position and building a positive relationship.
---
Photo Credit: Courtesy of the League of California Cities