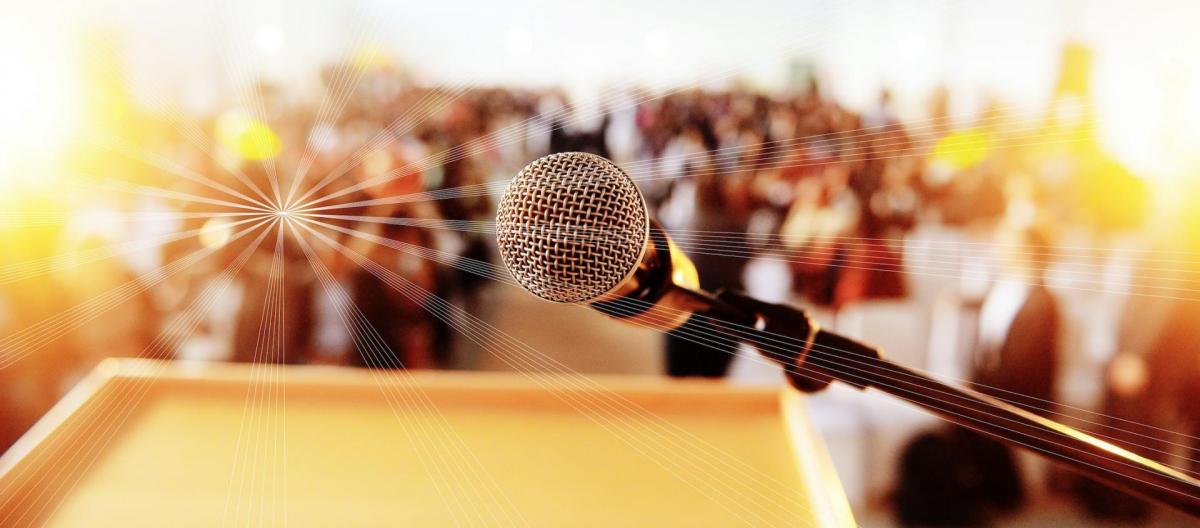 It Starts With Civility: Elected Officials' Role in Attracting and Retaining Employees
Nat Rojanasathira is assistant city manager of Monterey and a board member of the Institute for Local Government; he can be reached at rojanasathira@monterey.org. Dominic Lazzaretto is city manager of Arcadia and can be reached at DomLazz@ArcadiaCA.gov. Both are co-chairs of the Cal-ICMA Talent Initiative.
---
City governments throughout California recognize the obstacles of attracting and retaining qualified employees. The California chapter of the International City-County Management Association (Cal-ICMA) cites dozens of best practices to address the talent challenge in its 2018 report, Talent 2.0. Recommendations include reducing lag time in recruitments, eliminating unreasonable minimum qualifications in job descriptions, supporting flexible work schedules when feasible and providing "soft skill" training opportunities to up-and-comers. City managers and human resources (HR) professionals are often responsible for implementing these strategies.
Some of the most important talent attraction and retention strategies, however, aren't led by city managers or HR but instead by policymakers — mayors and council members. And these efforts start with civility in the council chambers.
Civility Lays the Groundwork
Elected officials may not realize that their behavior directly affects employees' willingness to join or stay in an organization. In a dysfunctional political environment, employees at the management level may cope and continue with their work but may be reluctant to take the next step. Prospective employees may hesitate to join an organization knowing that there is a lack of civility and stability among its leadership.
Employees, whether in the public or private sectors, want to feel respected, cared about and recognized. They want to make a positive impact and identify with the organization's values. When their leaders — city executives and council members alike — behave disrespectfully or in a way that is counter to the organization's values, employees become less committed to their work and organization. Such an environment erodes trust. Employees start looking elsewhere for employment opportunities, and it becomes more difficult to recruit and retain talented staff.
Tips for Elected Officials and City Leaders
Elected officials can do several things to support employee attraction and retention.
Maintain civility in the council chambers. Treat each other — and staff —with respect. Council meetings lacking civility can cause stress both for elected officials and staff. Remember that prospective employees, particularly at the levels of department/division manager or higher, often watch videos of council meetings before deciding whether or not to apply to work for a specific city. Ask yourself: If you watched your council meetings on video, would you want to work for your agency?
Stand up for staff. Members of the public and elected officials should focus on policy, not people, when debating issues. If a member of the public personally attacks members of the city team, after the speaker's time concludes, stand up for staff and communicate that personal attacks will not be tolerated.
Help staff prioritize. More often than not, city staffers are overworked and have more on their "to do" lists than can be realistically accomplished in the given time. If new projects, programs or policy issues top the priority list, work with your city manager to identify which existing priorities can be temporarily set aside. Having too many "number one priority" items is a surefire way to cause stress and anxiety in an organization and cause all priorities to suffer. Organizational and staff stress inevitably affects employee retention.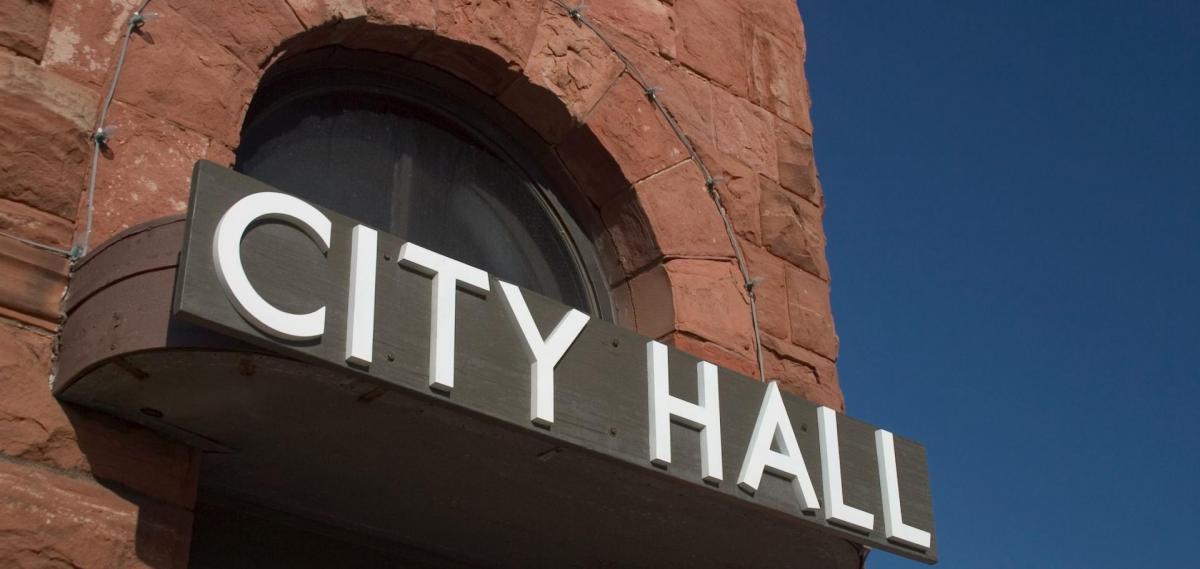 Manage evening commitments. Every city government employee knows that evening public meetings are inevitable. In today's technologically savvy world, however, evening meetings may not always be the most convenient time for residents either, especially those with young children. Supplement public meetings with online engagement tools that can gather feedback 24/7. These online tools can allow staff, policymakers and residents to spend more time with their families.
Recognize staff for their work. Elected officials can recognize staff in a variety of ways. Elected officials are often surprised by the amount of time employees devote to preparing a staff report or presentation. Delivering a presentation to the city council is a big deal, and a simple acknowledgement and thank you to staff for a job well done are appropriate and can significantly boost morale. One agency provides a special pin after every employee's first presentation to the city council. Elected officials can also recognize staff by participating in employee recognition events, ribbon cuttings and other celebrations.
Welcome employees at all levels to the council chambers. Some public agencies prefer to have seasoned employees deliver presentations and reports to city councils. Managers and elected officials should consider providing opportunities for staff at all levels to hone their public speaking skills. While their presentation may not be perfect, such an experience provides a chance to learn and develop their skills.
Fund employee development and training. When budgets are tight, employee training is often the first expense to be cut. Some leaders are reluctant to invest in training and educational resources for employees, because they fear that the employees will leave the organization. But the question isn't, "What if we train employees and they leave?" — the question is, "What if we don't train employees and they stay?" Employee training is a business imperative. To serve the public, employees need the training and tools to be effective and efficient. Training is especially important when employees are being asked to do more with less.
Support a workplace flexibility policy. It's understood that employees in front counter, public safety and other positions must have a set work schedule. With the right tools — such as laptops, webcams and cloud-based services — and clear expectations about how employees can stay connected by phone or virtually, employees in many other positions can be just as productive working from home as working in the office. Other examples of workplace flexibility include adaptable and varying arrival and departure times along with compressed work schedules and flextime. Workplace flexibility is becoming a norm in the competitive private sector. It's about adapting to the changing needs of your workforce without compromising service delivery levels in your community.
Discuss talent challenges with your executive team. While the role of the appointed city manager (chief executive officer) and council members (policymakers and board of directors) must be respected, today's talent challenges have a major impact on organizational sustainability. There is no one-size-fits-all solution. Have a conversation with your city manager to explore how you can support policies and behaviors to help employee recruitment and retention efforts succeed.
For more information about the Cal-ICMA Talent Initiative, download the full Cal-ICMA Talent Report at http://cal-icma.org/talentinitiative.
---
Interactive Session Explores This Topic at Annual Conference
An interactive session titled "Civility in the Chambers: Impacts on Employee Attraction and Retention" will be held at the League of California Cities 2019 Annual Conference & Expo, Thursday, Oct. 17, from 4:15–5:30 p.m. The session will explore this topic in depth with a panel of city managers and elected officials from the cities of Arcadia and Fountain Valley. See the conference brochure or mobile app for location details.
---
Related Resources
Get Your Public Meetings Back on Track
Meeting Great Expectations: Dealing With Emotional Audiences
Promoting Good Governance Within Your Agency
Getting Public Employees Off to a Good Start
Closed Session Leaks: Discretion Is The Better Part of Valor — and Ethics
---
This article appears in the September 2019 issue of Western City
Did you like what you read here? Subscribe to Western City