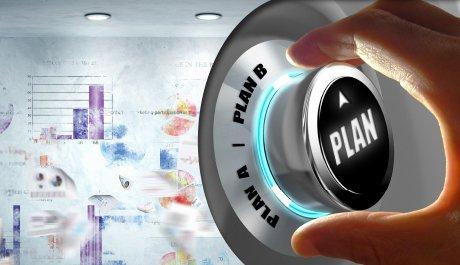 League Tool Addresses OPEB Liability by Providing Health Benefit Options for Retirees and Active Employees
Amanda Cadelago is marketing manager for the League and can be reached at acadelago@cacities.org.
---
Following the implementation of Governmental Accounting Standard Board Statement 68 (GASB 68), state and local governmental employers' financial statements must now disclose unfunded liabilities arising from Other Post-Employment Benefits (OPEBs). While these liabilities are not new, the enhanced transparency in reporting conveys important information that governmental employers and the public can use to measure the magnitude of an agency's unfunded OPEB liability and address a looming crisis.
Unfunded Liabilities Raise Concerns
Unfunded OPEB liabilities for all of California's governmental employers have grown into the billions of dollars as of January 2016, according to a report published by State Controller Betty Yee. "Since 2008 it is estimated that OPEB costs for state and local government in California have grown a staggering 42 percent," says Troy Butzlaff, city manager of Azusa and chairperson of the League's OPEB Task Force. "This trend is likely to escalate even further as more employees retire and live longer and health-care costs continue to rise. In fact, it's conceivable that in the not-too-distant future some cities may be forced to make some difficult choices — such as reducing core service levels, raising revenues and/or using reserves to fund their OPEB liability."
A Strategy to Reduce Health-Care Costs
Between 2012 and 2014 the City of South Lake Tahoe tackled its rising medical costs and unfunded OPEB liability using a collaborative approach that involved the public, elected officials, public employees and unions. Like many cities throughout California, South Lake Tahoe saw health-care costs consuming its budget and was constrained by a plan provider that lacked the flexibility to unbundle and separately address active employee and retiree medical insurance costs.
"To find a solution, agencies must face reality," says South Lake Tahoe City Manager Nancy Kerry. When Kerry became its city manager, South Lake Tahoe faced approximately $48 million in unfunded OPEB liabilities. Many told her the problem wasn't fixable and discouraged her from making any changes to the city's medical insurance benefit plan. Undaunted, Kerry moved forward. By initiating a redesign, the city benefited substantially from a completely new Affordable Care Act (ACA)-compliant plan design, which ultimately reduced South Lake Tahoe's OPEB liabilities by 73 percent. (For more about this project, read "Reducing Unfunded Liabilities for Other Post-Employment Benefits".)
Health Benefits Marketplace Provides Flexibility
Finding a similarly viable solution for all cities has been one of the League's strategic goals. With guidance from its OPEB Task Force and Health Insurance Exchange Advisory Committee, a new tool has been developed and is now available for cities: the League of California Cities Health Benefits Marketplace™.
Through the Health Benefits Marketplace, cities now have the ability to redesign their approach to medical insurance for active employees and retirees. The Health Benefits Marketplace offers a consumer-driven platform that gives active employees and retirees choice, which allows participants to align coverage with their individual needs. By giving cities the flexibility to decouple and unbundle active employee and retiree costs, the Health Benefits Marketplace provides a key way to reduce OPEB liabilities.
The League's Health Benefits Marketplace:
Presents an easy and seamless shopping experience for employees, similar to online retail websites, backed by robust web tools for support, including a powerful recommendation engine;
Provides a range of plan designs from low-deductible HMO and PPO coverage to consumer-directed health plans with a range of deductible levels, including plans that are compatible with Health Savings Accounts and Health Reimbursement Accounts;
Offers employees more personalized choice in their benefit options so an employee may select coverage that best fits his or her individual or family needs and financial situation;
Increases employees' health and financial security by creating a customized and holistic portfolio of insurance coverage and other products or programs;
Includes voluntary benefit carriers with product offerings covering identity-theft protection services along with accident, critical illness, hospital indemnity, life, cancer, disability, dental, vision and pet insurance;
Provides a wellness program option for employers;
Reduces the administrative burden for internal benefits staff and offers a solution for complying with ACA regulations;
Provides Medicare and pre-65 retirees a greater choice of plans, including viable out-of-state options;
Reduces OPEB liability by transitioning retirees from active employee group plans to the individual market; and
Offers a comprehensive analysis of the potential impact of the Health Benefits Marketplace on a city's OPEB liabilities.
Scotts Valley City Council Member and League Immediate Past President Stephany Aguilar recognizes the challenge cities must confront when addressing health-care costs and unfunded OPEB liabilities. "The Health Benefits Marketplace can provide new opportunities for cities," says Aguilar, who also served on the Health Insurance Exchange Advisory Committee. "It presents an important option that many will find key to addressing these challenges."
For more information about the Health Benefits Marketplace, visit www.cacities.org/HBM.
---
Learn More at the Annual Conference
A session titled "Lower Your OPEB Liability Through the League Health Benefits Marketplace" at the League's 2016 Annual Conference & Expo on Friday, Oct. 7, will provide additional information and a chance to have your questions answered. For more information, visit www.cacities.org/acsessions.
---
This article appears in the September 2016 issue of Western City
Did you like what you read here? Subscribe to Western City
---