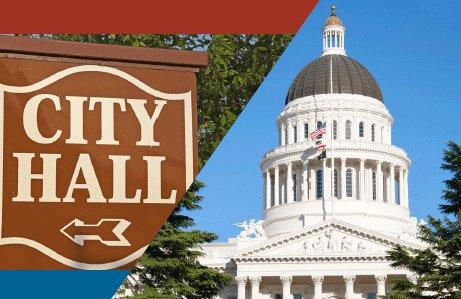 From Local Government to the Legislature: Making the Transition
Samantha Caygill is public affairs program manager for the League and can be reached at scaygill@cacities.org. This article is the first in a two-part series.
---
In November 2012, the Legislature welcomed 39 new members, the largest freshman class since 1966. In the Assembly alone, 69 percent of members have local government experience.
Nine members of the freshman class are alumni of the League of California Cities' California Civic Leadership Institute® (CCLI) or have participated in aspects of it. CCLI is a League Partner-sponsored educational program for local government elected officials who are interested in running for the state Legislature. The program offers local officials an in-depth policy and political education as well as numerous networking opportunities.
Western City recently checked in with the nine new members to ask what they bring to state office from local government, how the CCLI was helpful and what issues are priorities for them in their districts. These legislators are profiled in a two-part series in the April and May issues.
For more information about CCLI, contact Samantha Caygill at scaygill@cacities.org or (916) 658-8204.
---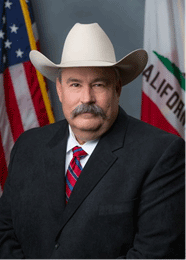 Frank Bigelow (R-5), former Madera County supervisor
What do you bring to the Legislature from your experience in local government?
Bigelow: I bring a unique perspective of what's happening on the ground floor throughout this great district. Local government officials have helped implement many different programs and ideas that have begun at the state level. After serving in local government for 14 years I have a keen understanding of what works in terms of implementation and which ideas need a second look. As a farmer, rancher and small business owner, I know what rural California small businesses need to succeed, and I'm determined to help grow private-sector jobs throughout my district and our entire state.
How was your experience with CCLI helpful in deciding to run for office?
Bigelow: My experience with CCLI helped to cement in my mind that the people we represent should always come first. In my time in local government and in Sacramento I've always represented my neighbors. I take great pride in making sure I always look out for the best interest of my neighbors and that the people of rural California always have a seat at the table in the legislative process.
Which of your district's top two or three issues will be a priority for you?
Bigelow: The top issues in my district all involve ensuring that rural California has a voice in California's legislative process. Whether it's enacting California Environmental Quality Act (CEQA) reform to ensure local jurisdictions can continue to maintain safe roads, fighting for quality education in rural California schools or ensuring that farmers and ranchers throughout California have a safe and affordable water supply, I'll be the voice for rural California and will always fight for the taxpayers of my district.
---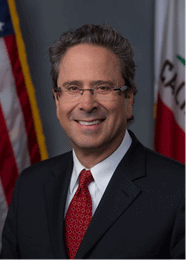 Richard Bloom (D-50), former mayor, Santa Monica
What do you bring to the Legislature from your experience in local government?
Bloom: Many of the challenges facing our state have parallels to challenges we faced in Santa Monica. For example, my work on crafting city budgets over 13 years taught me a number of lessons that will serve me well in Sacramento. During those 13 years, I grew to understand the importance of developing revenue sources that are sustainable from year to year, creating benchmarks to measure the effectiveness of our city's programs, and considering both optimistic and worst-case scenarios when developing long-term budgets. This disciplined approach was greatly beneficial to Santa Monica in providing increasingly better services while keeping the city on a strong fiscal footing. I hope to bring the same approach to Sacramento so the people of California can begin to realize those same benefits.
How was your experience with CCLI helpful in deciding to run for office?
Bloom: Running for state Assembly was something I'd thought about for several years. Being able to work with CCLI really helped prepare me for the weighty task of statewide office. Its training programs helped me understand how to handle the various challenges and issues that arise when dealing with legislative office in California and, in particular, how decisions in Sacramento can help or hurt our local jurisdictions. CCLI also gave me the opportunity to interact with local government leaders from throughout California, many of whom are now my colleagues in Sacramento.
Which of your district's top two or three issues will be a priority for you?
Bloom: Transportation. Traffic and public transportation are huge concerns for Westside residents. As chair of the Budget Subcommittee on Resources and Transportation, I will work to ensure that we are directing precious resources effectively to improve our transportation systems and, by extension, the quality of life for our residents.
Environmental protection. Residents of the 50th District are very concerned about the environment. While in the Assembly, I intend to continue my long history of protecting our clean water supply, fighting pollution and ensuring safe disposal of toxic waste. My district has some of the most impressive natural beauty anywhere, and I want to ensure that beauty remains for future generations.
Jobs and the economy. Economic development that leads to employment growth and increasing revenues is critical to moving forward on all of our priorities. This is California's most fundamental challenge and one I intend to focus much attention on during my tenure in Sacramento.
---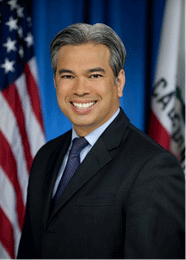 Rob Bonta (D-18), former vice mayor, Alameda
What do you bring to the Legislature from your experience in local government?
Bonta: It gave me a unique look at the decisions made at the city government level. As an elected member of the Alameda Health Care District Board of Directors, I played a key role in stabilizing the finances of Alameda Hospital. I also served as chair of the Economic Development Commission, where I focused on business attraction and retention efforts. Also, as president of the Social Service Human Relations Board, I fought to protect safety net services for the community's most vulnerable members.
I think members of the Legislature with experience in local government have greater insight on community members' issues, such as school funding, state government tools and redevelopment agencies, that they would not have otherwise.
How was your experience with CCLI helpful in deciding to run for office?
Bonta: It was very informative in terms of getting to know a number of the stakeholders and especially getting an overview of the budget. The policy briefings I received on the impact of state legislation on cities were also incredibly helpful and continue to be so now in writing and introducing legislation. I am able to look forward and realize the impact that actions made at the Capitol will have throughout the state, particularly on our cities.
Which of your district's top two or three issues will be a priority for you?
Bonta: Public safety. Our communities are under constant threat from gun violence. I have introduced AB 187 to tax the sale of ammunition to help communities suffering from high rates of violent crime. As the new chair of the Select Committee on Gun Violence in the East Bay, I plan to continue working on creative approaches to decrease gun violence in my district and throughout the state.
Revitalizing the economy and creating jobs. I am proud to co-author AB 243 and AB 229. Both of these bills help local governments revitalize their fiscal health and create more jobs through the formation of infrastructure and revitalization financing districts.
Education. I have three children in district schools. Their education has always been important to me, and I will continue my advocacy for better schools for all children. Education should give children an equal opportunity to succeed, and I am committed to working toward those goals through several legislative proposals and advocacy efforts.
---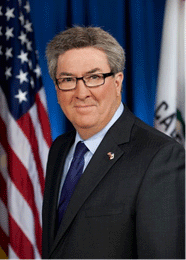 Ken Cooley (D-8), former council member, Rancho Cordova
What do you bring to the Legislature from your experience in local government?
Cooley: The work of local government is applied problem-solving. In the lean fiscal times of recent years, problem-solving success frequently means doing more with less, and that requires greater use of collaboration, partnerships and creativity.
My work in local government helped me learn how to listen to my community, to explore the resources and options available and to work collegially inside and outside city hall to advance community aspirations.
In the state Capitol, I am confident my focus on achieving good outcomes, my listening and advocacy skills (both honed in local government) and my network of strong local and statewide contacts will make me a more effective legislator.
By providing opportunities for me to grow through service in my local division, in the policy committee process, on various task forces and working groups and on the board of directors, the League helped me develop the skills I will use daily in the state Capitol.
How was your experience with CCLI helpful in deciding to run for office?
Cooley: The CCLI experience helps local office-holders take a realistic view of state-level service. It really whets one's appetite for helping to tackle pressing statewide issues and, at the same time, makes such an aspiration appear feasible.
I valued the breadth of the CCLI program for its content, the great friendships it helped me forge with other city leaders throughout California and the insights about the Capitol it afforded. It was an excellent way to ground me in what the race for higher office would entail, and it helped me clarify my goal to pursue service in the state Assembly.
Which of your district's top two or three issues will be a priority for you?
Cooley: Ensuring job creation, enhancing government accountability and furthering public safety. Strengthening and sustaining local job-creation efforts are critical to the quality of life for constituents of the 8th District and the health of the whole community. Without government accountability, people cannot trust in the government that is there to assist in sustaining the community. Finally, public safety is the foundation of comfort in our lives.
---
This article appears in the April 2013 issue of Western City
Did you like what you read here? Subscribe to Western City
---