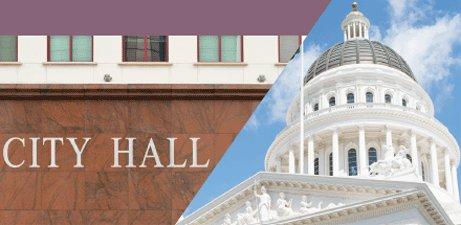 From Local Government to the Legislature: Making the Transition Part 2 of 2
Samantha Caygill is public affairs program manager for the League and can be reached at scaygill@cacities.org. This article is the second in a two-part series.
---
In November 2012, the Legislature welcomed 39 new members, the largest freshman class since 1966. In the Assembly alone, 69 percent of members have local government experience
Nine members of the freshman class are alumni of the League of California Cities' California Civic Leadership Institute® (CCLI) or have participated in aspects of it. CCLI is a League Partner-sponsored educational program for local government elected officials who are interested in running for the state Legislature. The program offers local officials an in-depth policy and political education as well as numerous networking opportunities.
Western City recently checked in with the nine new members to ask what they bring to state office from local government, how the CCLI was helpful and what issues are priorities for them in their districts. These legislators are profiled in a two-part series in the April and May issues.
For more information about CCLI, contact Samantha Caygill at scaygill@cacities.org or (916) 658-8204.
---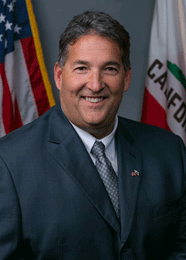 Jim Frazier (D-11), Former mayor, Oakley
What do you bring to the Legislature from your experience in local government?
Frazier: First and foremost, my experience at the local level gave me the ability to build relationships across the aisle and work together on common goals. As a mayor, I worked with the California State Senate to redirect property tax to site a power plant in Oakley. That experience, working with legislators over two years, taught me the benefits of working with all legislators. Also, the legislative effort is not a sprint but a marathon, and it takes time and patience to win the race.
How was your experience with CCLI helpful in deciding to run for office?
Frazier: The programs that the League developed and that I participated in taught me the importance of working at a more regional level to help solve issues at a local level. It is important to reach out and build alliances with regional leaders and constituents. If one city is experiencing difficulties solving a problem, you can bet that other cities in the region are having similar issues. Working as a region builds a strong base to solve the similar issues that individual cities are experiencing. I attended a CCLI power and water forum that was amazing and informative. The power and water forum inspired me to work on water and power issues at the state level.
Which of your district's top two or three issues will be a priority for you?
Frazier: Constituent service is my number one priority. My top three legislative issues are transportation, public safety and job creation. I want to hear from people. I want to know how I can help them. I want the residents of the 11th Assembly District to contact me by phone, fax, email or write me a letter. If you're in Sacramento, stop by my office. If you see me in the grocery store, come over and let me know what's on your mind. Your concerns are my concerns.
---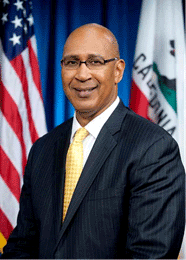 Chris Holden (D-41), Former council member, Pasadena
What do you bring to the Legislature from your experience in local government?
Holden: I am a businessman and have served as an elected official for the City of Pasadena for the past two decades. I was elected to the Pasadena City Council at age 28, and in 1997 I was elected mayor. I also served as commissioner on the Burbank-Glendale-Pasadena Airport Authority. I've been in public service for more than two decades because I believe government can be a partner and catalyst for positive changes, both economically and socially. I also believe our system of government works best when we remain open to diverse points of view and work to foster solutions that build understanding and trust in government decision-making. Perhaps most important, I believe when elected officials make promises, we have an obligation to keep them. I've worked hard throughout my service in government to honor those commitments.
How was your experience with CCLI helpful in deciding to run for office?
Holden: CCLI provided forums to explore and discuss a broad range of policy issues with other visionary leaders in California.
Which of your district's top two or three issues will be a priority for you?
Holden: I've built my career in public service promoting economic development and making decisions that served the best interests of Pasadena residents. My agenda in Sacramento is straightforward: pursue policies that protect and create new jobs, promote a world-class public education system, increase economic development and strengthen our state's infrastructure.
---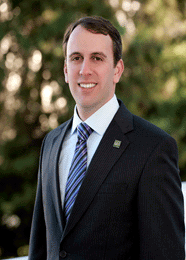 Marc Levine (D-10), Former council member, San Rafael
What do you bring to the Legislature from your experience in local government?
Levine: During my time on the San Rafael City Council, I worked with my colleagues to develop innovative solutions when addressing local issues. I will take a similar approach here in Sacramento. It is especially important to me that we rebuild the relationship between state and local governments. This relationship has eroded over the last several years due to the ongoing fight for local tax revenues. We need to bring local issues to the forefront at the state level. I plan on working closely with the local elected officials of my district and throughout the state to get their feedback when making decisions about issues that directly impact local municipalities.
How was your experience with CCLI helpful in deciding to run for office?
Levine: First, I am honored to be one of the nine CCLI alumni that were elected this year to the state Legislature. This program offered me further background and understanding from a statewide perspective about the critical issues facing local governments. Meeting with other local elected officials through CCLI gave me the opportunity to discuss how we can work together and incorporate our local government history and expertise when coming to the Legislature. This experience reinforced my decision to run for the Assembly, as it became clearer to me how Sacramento needed to have more voices from local governments.
Which of your district's top two or three issues will be a priority for you?
Levine: My 2013–14 legislative priorities include serving as vice chair of the Assembly Committee on Local Government. This committee will debate key legislation affecting local governments. I look forward to working with the League, California State Association of Counties, special districts and all stakeholders as we consider issues before the committee.
My legislation will focus on local government finances, investing in K–12 and higher education, protecting public health, economic growth and preserving the environment. California's K–12 education has been hard hit by budget cuts. This year, we need to protect our schools from further cuts and to focus budget priorities on education.
In the 10th Assembly District, local governments have taken on a variety of issues that I hope to take statewide. This includes a ban on plastic grocery bags and on smoking in multifamily residential housing.
---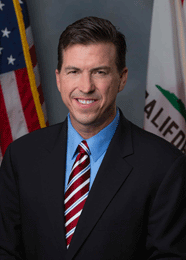 Kevin Mullin (D-22), Former mayor, South San Francisco
What do you bring to the Legislature from your experience in local government?
Mullin: I was first elected to South San Francisco City Council in 2007 and have seen and lived firsthand the difference government can make in people's lives. Local elected officials experience for themselves the concerns in their communities; frequently this is what inspires us to run for local elected office.
Specifically, as a mayor and council member I was a champion of redevelopment, a valuable tool designed to improve living conditions in my community. In addition, I am a local small business owner and know the challenges of the economic downturn as well as frustrations with bureaucratic "red tape."
I am committed to working closely with the communities in my district to make sure that the policies that I seek to implement and the votes I cast are consistent with maintaining local control. I will also resist the dreaded "Yolo Causeway amnesia," which causes legislators to forget their local government roots once they are in Sacramento.
How was your experience with CCLI helpful in deciding to run for office?
Mullin: My experience with CCLI was valuable both in terms of educational content and a way to network. Besides me, eight other members of the 2013–14 class of freshman Assembly members also participated in the institute. Success in policy-making is often based on building trusting relationships. I am hopeful that the voter-enacted reform, which allows newly elected members to serve up to 12 years in one house, will allow members to build better relationships. It was great to see familiar faces from the institute when I was sworn in on Dec. 3, 2012. In all, 39 of us are new to the Assembly and have an opportunity to serve up to 12 years. It is my hope that the opportunity for additional years of service will bring a new sense of stability to the institution of the Assembly and will create opportunities for members to get to know each other.
Which of your district's top two or three issues will be a priority for you?
Mullin: I am committed to recreating tools for economic development and affordable housing. Redevelopment was the largest permanent source of funding for affordable housing development. That program no longer exists. Affordable housing finance continues to be a challenge in San Mateo County.
In addition, I'll be working to promote job creation and the innovation economy with a particular focus on bio-tech. I will be a champion of environmentally sustainable regional planning and seek to balance the state budget in a fiscally responsible manner.
Finally, I campaigned to work in a bipartisan way to reform state governance. I will reach out to all my colleagues in an attempt to forge compromises and bring a healthier level of discourse to Sacramento.
---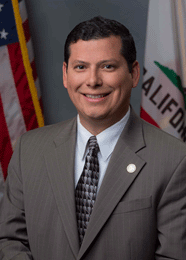 Rudy Salas (D-32), Former council member, Bakersfield
What do you bring to the Legislature from your experience in local government?
Salas: Serving in local government, as I did on the Bakersfield City Council, provided me with real "boots on the ground" knowledge you can't get any other way. You can't help learning from and being inspired by the people you interact with at the local level — those who joined me at public meetings, the tireless volunteers who participated in neighborhood graffiti and trash cleanup, and the families I've met going door to door or during local neighborhood office hours.
When you talk to people like this, you get a feel for what is really important to the community. Things like a balanced budget, improving public safety, looking at education from a grassroots level rather than top down — that's what matters. I feel if we can be successful locally, we can also succeed on these things at the state level.
How was your experience with CCLI helpful in deciding to run for office?
Salas: CCLI helped me realize how local government experience can aid tremendously in making decisions at the state level. Working as a local government official with other local elected officials and agencies through collaborative partnerships was invaluable. Our ability to come together to resolve regional issues and address specific concerns toward the common goal of improving our community was vital in moving our cities and our communities forward.
Which of your district's top two or three issues will be a priority for you?
Salas: Jobs and economic development, fiscal responsibility, resources for our schools, safer neighborhoods and having a safe, reliable water supply for the Central Valley and the state. We can move our state and our community forward by addressing these important needs, and I look forward to partnering with the League and others in making this happen.
---
This article appears in the May 2013 issue of Western City
Did you like what you read here? Subscribe to Western City
---