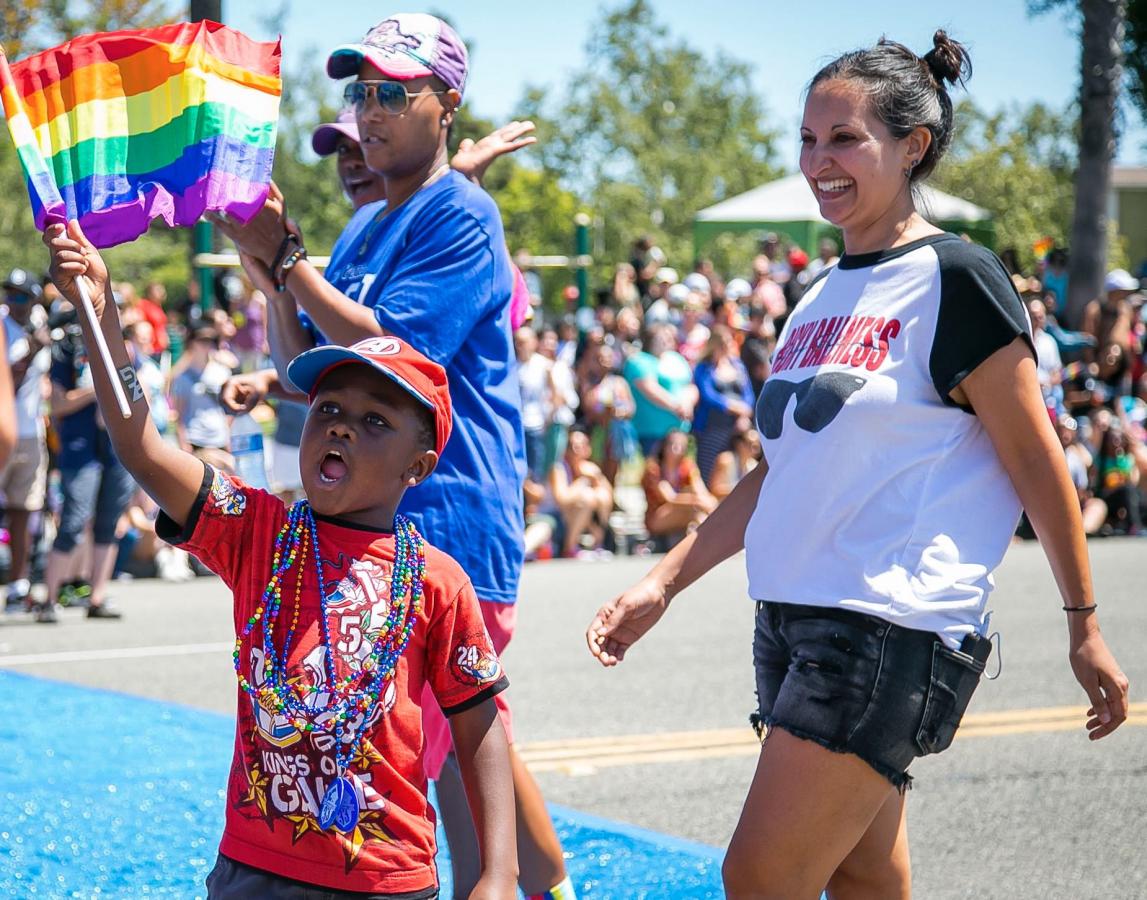 Long Beach Launches Office of Equity to Engage, Educate, and Serve
Adam M. Lara is a policy and programs analyst for the City of Long Beach and can be reached at Adam.Lara@longbeach.gov.
---
Long Beach (pop. 472,217) is committed to creating a city where everyone can thrive. In July 2016, the Long Beach City Council asked the City Manager's Office to conduct a study to determine the feasibility of aligning, better coordinating, and improving the efficiency of several existing initiatives and programs. These included the city's Language Access Plan, Safe Long Beach Violence Prevention Plan, and the My Brother's Keeper and People Assisting the Homeless (PATH) programs. The council also asked for the study to include an assessment of the feasibility
and benefits of establishing a new Office of Equity.
Council Member Rex Richardson brought the issue to the council's attention in 2016. He said, "While Long Beach has had a commitment to preventing violence, creating better outcomes for our residents, the efforts are fragmented across departments. [This] proposal … demonstrate[s] that Long Beach is serious about equity, violence prevention, and diversity by taking the natural step of providing these critical areas of focus a real home in our city."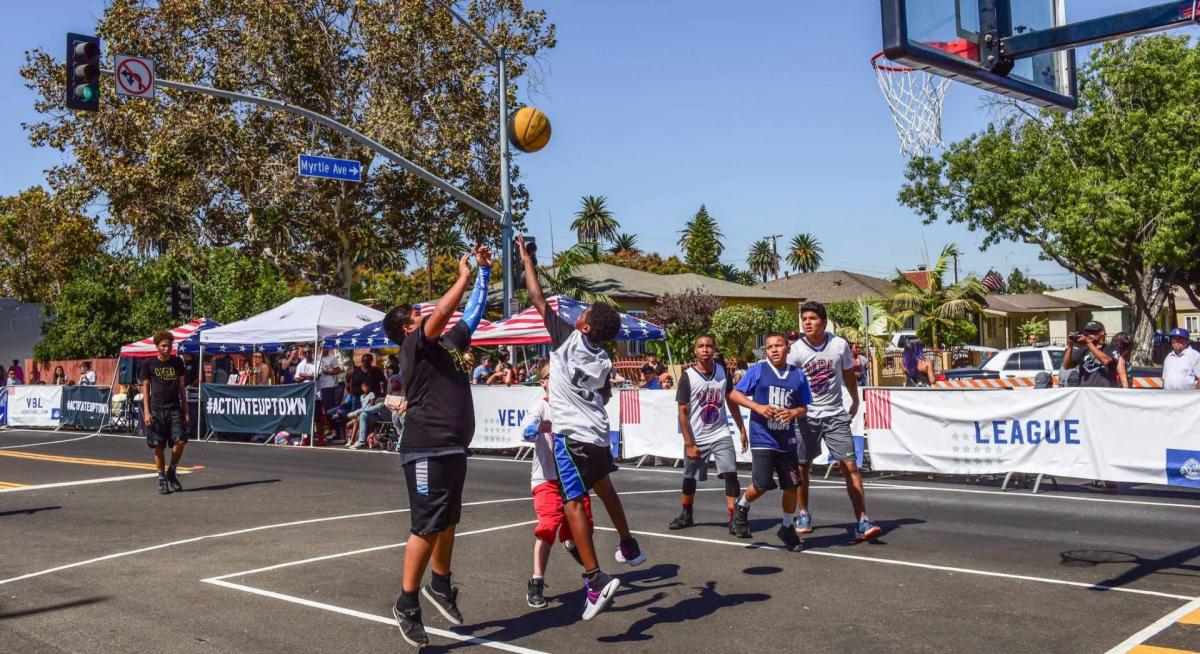 The city took action. In January 2017, Long Beach consolidated these programs and initiatives in its Health and Human Services Department — and also established the Office of Equity. This move underscored the city's sense of urgency and seriousness to address and improve equity, community health, and safety for those most underserved in its communities.
Office of Equity Engages, Educates, and Provides Tools
The Long Beach Office of Equity takes a three-pronged approach to advancing equity.
1. Engaging community voices to inform the design and implementation of policy and systems change. The office provides equity impact statements as a tool or guidance for departments to use in assessing the equity implications of COVID-19 response and recovery. It also oversees key equity-focused programs such as the Language Access Program, Long Beach Justice Fund, and the Cannabis Equity Program.
2. Making inequities visible by using data and storytelling. The Office of Equity is committed to uplifting community voices in policy decisionmaking processes and strongly believes this should include communities of color as key stakeholders. In addition, the office supports and encourages the disaggregation of data about communities most affected by a proposed policy or program. It provides a description of past and future city engagement with affected communities, benefits, and burdens that could impact those most affected by health inequities, and any mitigations planned to offset or address negative impacts.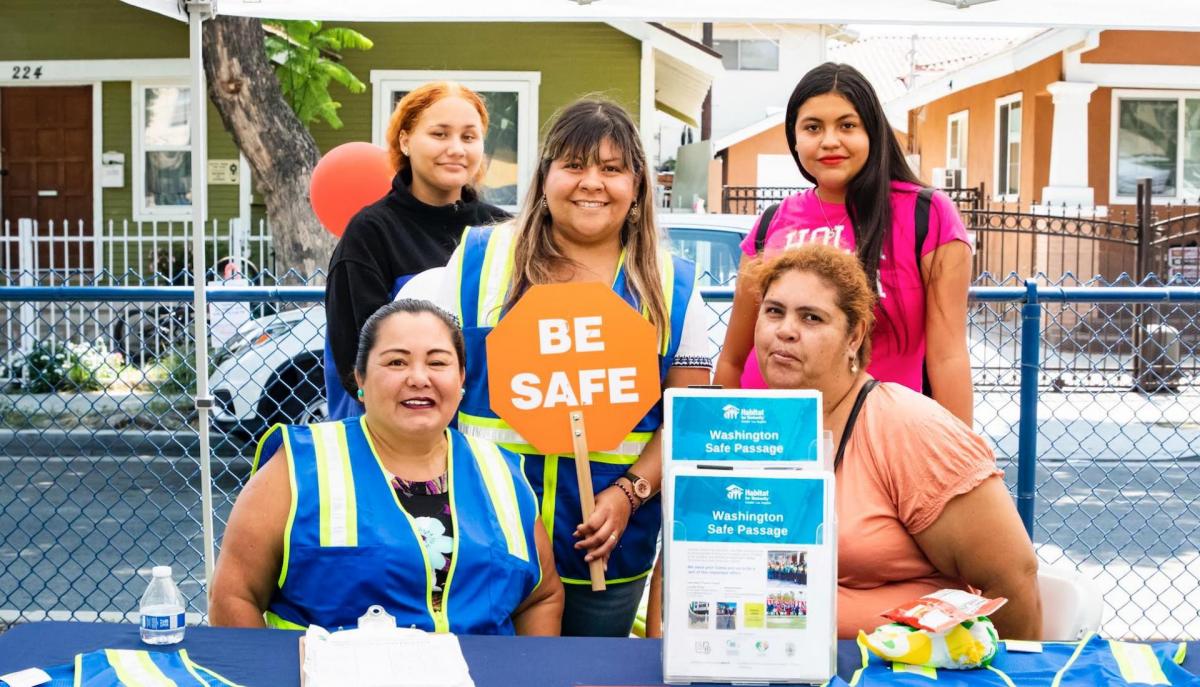 3. Building the city government's capacity to advance equity through training, tools, and technical assistance. The Office of Equity offers and facilitates Racial Equity 101 Training across city departments to build staff awareness of the history of race, identify implicit and explicit biases, and understand how individual, institutional, and structural racism impacts our lives. The training also provides information on how staff can use tools and implement practices to advance equity through their department with an Equity Toolkit framework. The toolkit was inspired by the Equity & Inclusion Lens Handbook from the City of Ottawa, Canada, and developed with support from the Government Alliance on Race and Equity (GARE) Innovation and Implementation Fund.
Advancement Highlights
The Long Beach community has seen many advancements in equity since the city created the Office of Equity. A few highlights include improvements to the Language Access Program, which promotes greater access to city services, materials, and resources for people with limited English-language proficiency. (The local policy exceeds state requirements by providing services not only in Spanish, but also in Khmer and Tagalog.) The office partners with agencies that promote language access in Long Beach.
The Office of Equity has also worked closely with immigrant rights advocates and supports the health and safety of the immigrant communities who comprise about 26 percent of the city's population. In 2018, the Long Beach City Council requested that staff investigate the establishment of a legal defense fund, which led to the creation of the Long Beach Justice Fund. A one-time grant of $250,000 from the City of Long Beach and a $100,000 Safety and Fairness for Everyone (SAFE) Cities Catalyst Grant from the Vera Institute of Justice supported the fund's creation, and the city selected Immigrant Defenders Law Center as the legal service provider. The fund supports legal representation for immigrants who live or work in Long Beach and are facing deportation. As of September 2020, the law center had received 39 referrals from the community.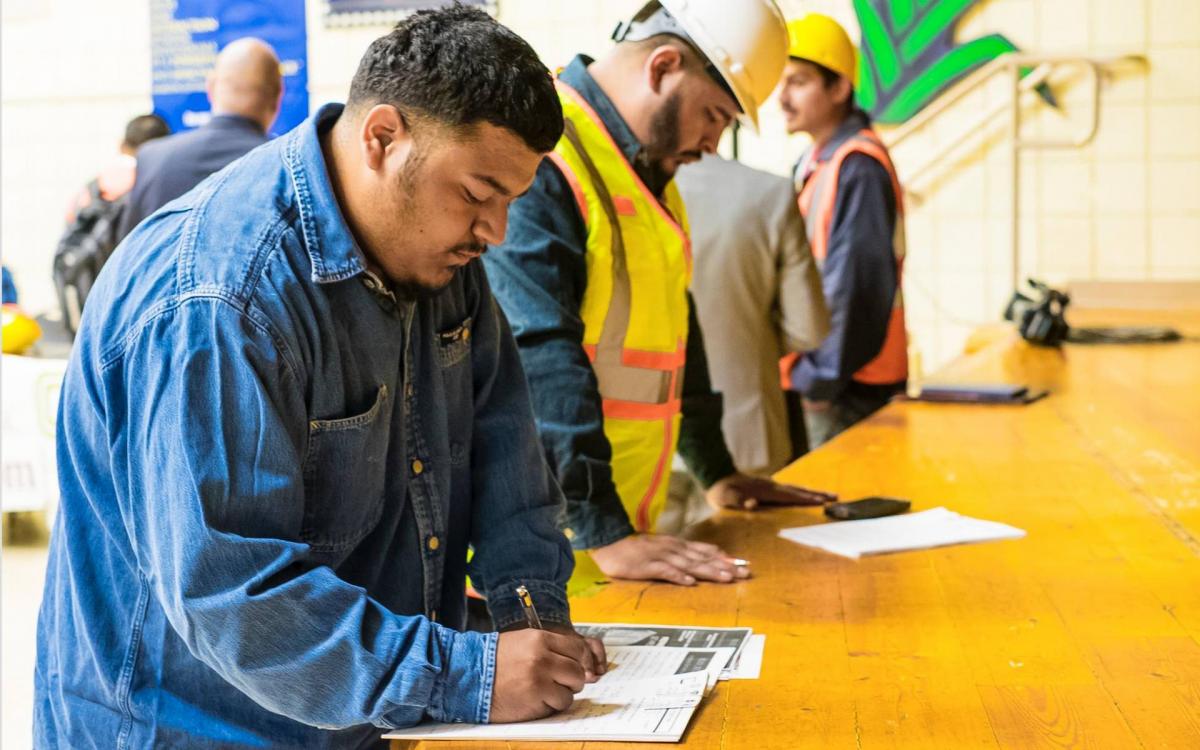 The Long Beach City Council declared racism a public health crisis following the nationwide and local protests after the brutal and senseless death of George Floyd, a Black grandfather, father, and brother, on May 25, 2020, while handcuffed and in police custody. The declaration created a framework of four key steps to begin addressing systemic racism:
Acknowledge the existence and long-standing impacts of systemic racism in the United States and in Long Beach.
Listen to community members' accounts and experiences of inequity and harm caused by racial injustice.
Convene stakeholders to evaluate the feedback from the listening process and shape policy, budgetary, charter, and programmatic reform ideas.
Catalyze action by presenting immediate, short-term,
medium-term, and long-term recommendations for the city council to consider.
A diverse group of staff across city departments launched a Racial Equity and Reconciliation Initiative Team that developed 21 strategies and 107 potential actions through a highly participatory and intensive community listening process involving more than 1,500 community members. These strategies and action plans, presented in the Racial Equity and Reconciliation Initiative Initial Report, incorporate a racial equity lens to transform how the city government plans, prioritizes, makes decisions, implements, evaluates, and continuously adapts to listen to and serve the needs and strengths of the Black community and communities of color in Long Beach. The report details actions to address anti-Black racism, advance racial equity, and create a vision for Long Beach's future where race does not determine social and economic outcomes.
With this vision, Long Beach will begin to dismantle and eliminate systemic racism, recognizing the necessary starting point is dismantling anti-Black policies and practices and replacing them with those that ensure racial equity for all.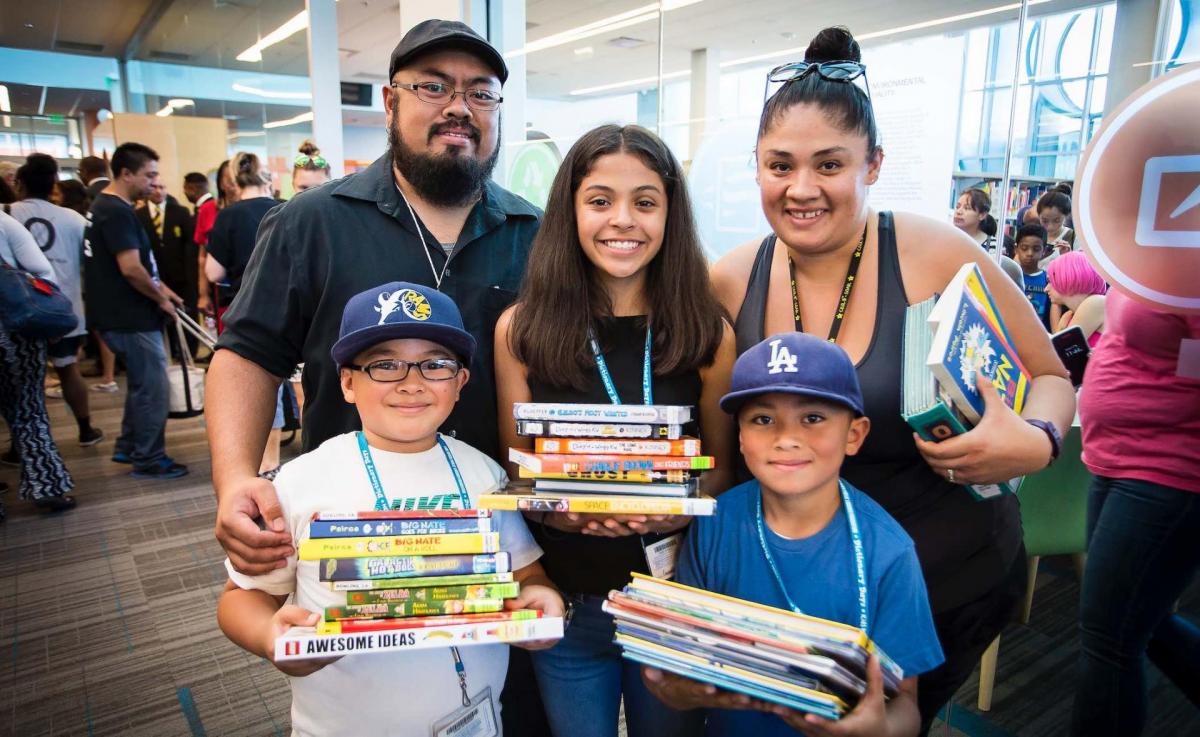 Lessons Learned
The Office of Equity has learned many lessons and offers the following best practices for other cities to consider.
Building transformational relationships and trust is imperative to serving our communities. The typical government process in Long Beach, however, was to reach out to community members most impacted by the policy or program after staff had already envisioned and mostly developed the project. To build trust and relationships, community outreach and engagement is now prioritized at the onset of a new project and is conducted continuously in an equitable manner. In addition, cities should also reconsider power dynamics as part of the relationship-building process and ensure that the communities most impacted are empowered and have authority in the decisionmaking process.
This work requires equity champions throughout all levels and departments in cities. Building an interdepartmental racial equity team to support and lead the racial equity agenda has significantly improved the Office of Equity's capacity not only to offer and conduct staff training sessions, but also to creatively and strategically plan, design, and take collective action on key racial equity initiatives and projects, such as racial equity and reconciliation efforts. This includes getting buy-in from department heads and executives to coordinate and prioritize this work from the top down.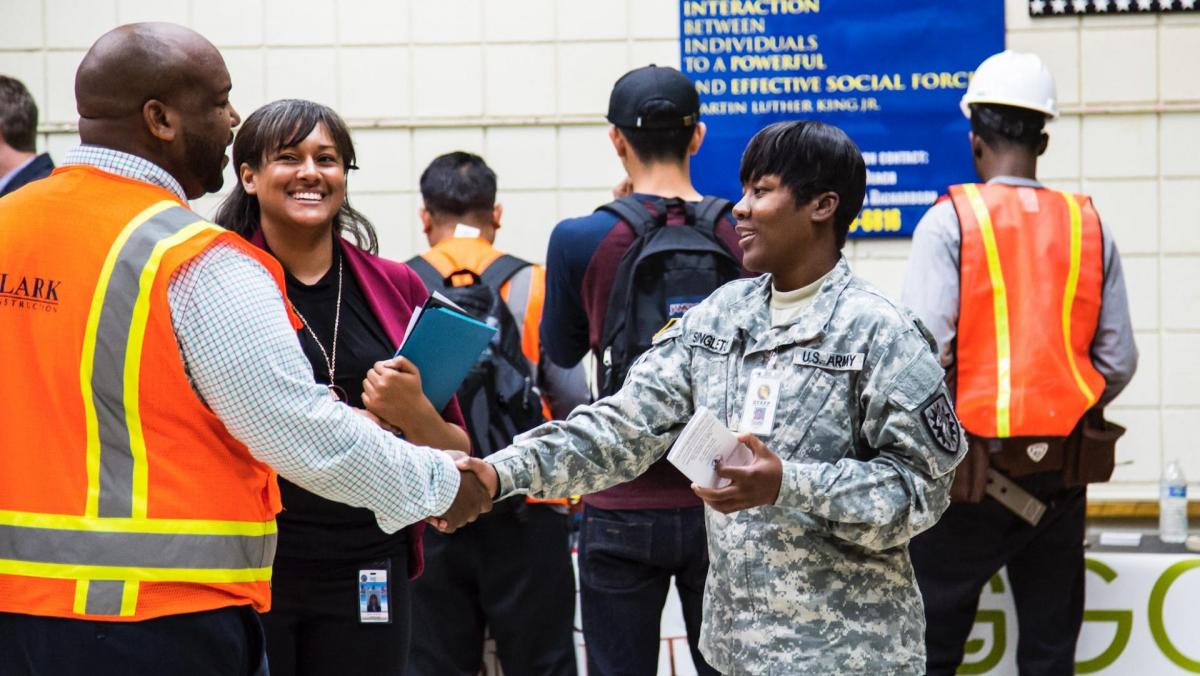 To succeed, equity efforts need sufficient funding and staff. Until recently, the Office of Equity operated with a relatively small budget and only one full-time staff member. The lack of funding and staff considerably impacted the office's capacity to achieve its goals. Recognizing the need to catalyze equity, the Long Beach City Council decided to move the Office of Equity into the City Manager's Office starting in fiscal year 2020–21 as a way to provide more resources, attention, and visibility for the city's equity efforts.
Future Work
The City of Long Beach is working to align the strategies of this initiative with its budget to ensure this work receives the funding necessary to move forward. The Racial Equity and Reconciliation Initiative Initial Report marks the beginning of a long-term, transparent, strategic, and data-driven movement. The Office of Equity is developing a structure for the initiative, which includes a robust interdepartmental team to oversee the action plan's implementation.
---
Related Resources
Long Beach Equity Toolkit and Equity Infographics
City of Long Beach Racial Equity and Reconciliation Initiative Initial Report
---
Photo Credit: Courtesy of the City of Long Beach