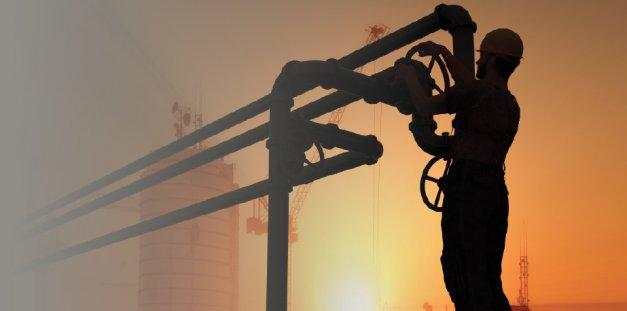 Making the Case for Fracking
Catherine Reheis-Boyd is president of the Western States Petroleum Association and can be reached at cathy@wspa.org.
---
Editor's Note
This month Western City presents three articles about hydraulic fracturing (fracking): an overview, the case for fracking and the case against. These articles are presented for informational purposes only. The views expressed represent the authors' opinions and not the policies or positions of the League. Links to the companion articles appear at the end of this article.
---
Californians have come to rely on domestic hydraulic fracturing, as conventional oil wells supply 37 percent of California's daily petroleum needs. Nearly a third of the wells drilled in California are hydraulically fractured at one time or another. Any conventional oil well can undergo hydraulic fracturing to break up a blockage or expand a well opening.
Fracking Can Create Jobs
In 2013 economists at California State University, Fresno, found expanded production of the San Joaquin Valley's Monterey Shale formation — via hydraulic fracturing and other well-stimulation techniques — could create over 195,000 new jobs in a region desperate for economic development. Development of the Monterey Shale formation in the San Joaquin Valley using proven technology holds the potential for enormous economic revitalization throughout the state.
In a February 2014 opinion editorial published in the Fresno Bee, economist Jerry Nickelsburg of the University of California, Los Angeles, touted tapping the Monterey Shale formation as one of four economic strategies that could help turn around the Central Valley's long-standing recession.
A recent analysis of the San Joaquin Valley workforce by the Los Angeles County Economic Development Corporation found nearly 20 percent of all households in the region lived below the poverty line and recommended immediate investment in petroleum industry training programs that, in some cases, could take an unskilled worker and train him or her for a "family wage job" in less than a month.
What does all of this information suggest? One could argue that direct lines could be drawn from California's at-risk communities to opportunities created by petroleum industry energy production. For many communities and families, the petroleum industry represents the kind of jumpstart for which they are hoping.
The same could be said for California's domestic energy production and the increased quality of life it extends to each and every California resident. California is the third largest gasoline-consuming market in the world, behind the United States as a whole and China. Californians consume about 42 million gallons of gasoline and 14 million gallons of diesel fuel a day. The stability of California's energy future depends on production of fossil fuels, which has increasingly come to rely on hydraulic fracturing and other innovative well-stimulation techniques.
Addressing Safety Concerns
Hydraulic fracturing is a safe and proven technique. The petroleum industry in California has used hydraulic fracturing for nearly 60 years to reach oil reserves deep underground without environmental incident or hazard. Water use has been extremely limited — so much in fact that in 2013, an average golf course in California used more water on a daily basis than an entire hydraulic fracturing project, according to a Western States Petroleum Association analysis.
Well-stimulation techniques and oil production have long been regulated by the California Department of Conservation's Division of Oil, Gas and Geothermal Resources. At the close of the 2013 session, state legislators passed SB 4 (Chapter 313, Statutes of 2013), a bill that introduced the most stringent regulations on hydraulic fracturing in the nation. These regulations continue to protect California's environment while balancing the need to continue the production that is securing the state's energy future.
Governor Jerry Brown and the Legislature understood the need for balance in 2013. Their thoughtful leadership was on display yet again during the 2014 session when anti-oil activists attempted to push through a statewide moratorium on hydraulic fracturing. A moratorium would have effectively curtailed conventional production statewide, impacting jobs, state and local tax revenues and future economic development. If these moratoriums were to succeed, the casualties would be California consumers, workers and job seekers.
A search through the spring 2014 archives of the Los Angeles Times will yield editorials calling for local community moratoriums and citing concerns over earthquakes. However, a study conducted by Cardno Entrix, which examined the Inglewood Oil Field in the Los Angeles area, showed no evidence of a linkage between hydraulic fracturing and dangerous seismic activity. Despite the assertions of opponents, hydraulic fracturing will continue to be a safe and efficient technique that can be the key to California's recovery.
---
Related Resources
2014 Report Oil and Gas in California: The Industry and Its Economic Contribution in 2012 Los Angeles County Economic Development Corporation
Frac Focus Chemical Disclosure Registry
Hydraulic Fracturing and How It Works
Cardno Entrix: Hydraulic Fracturing Study — PXP Inglewood Oil Field
Inglewood Oil Field fracking study finds no harm from the method
---
This article appears in the September 2014 issue of Western City
Did you like what you read here? Subscribe to Western City
---