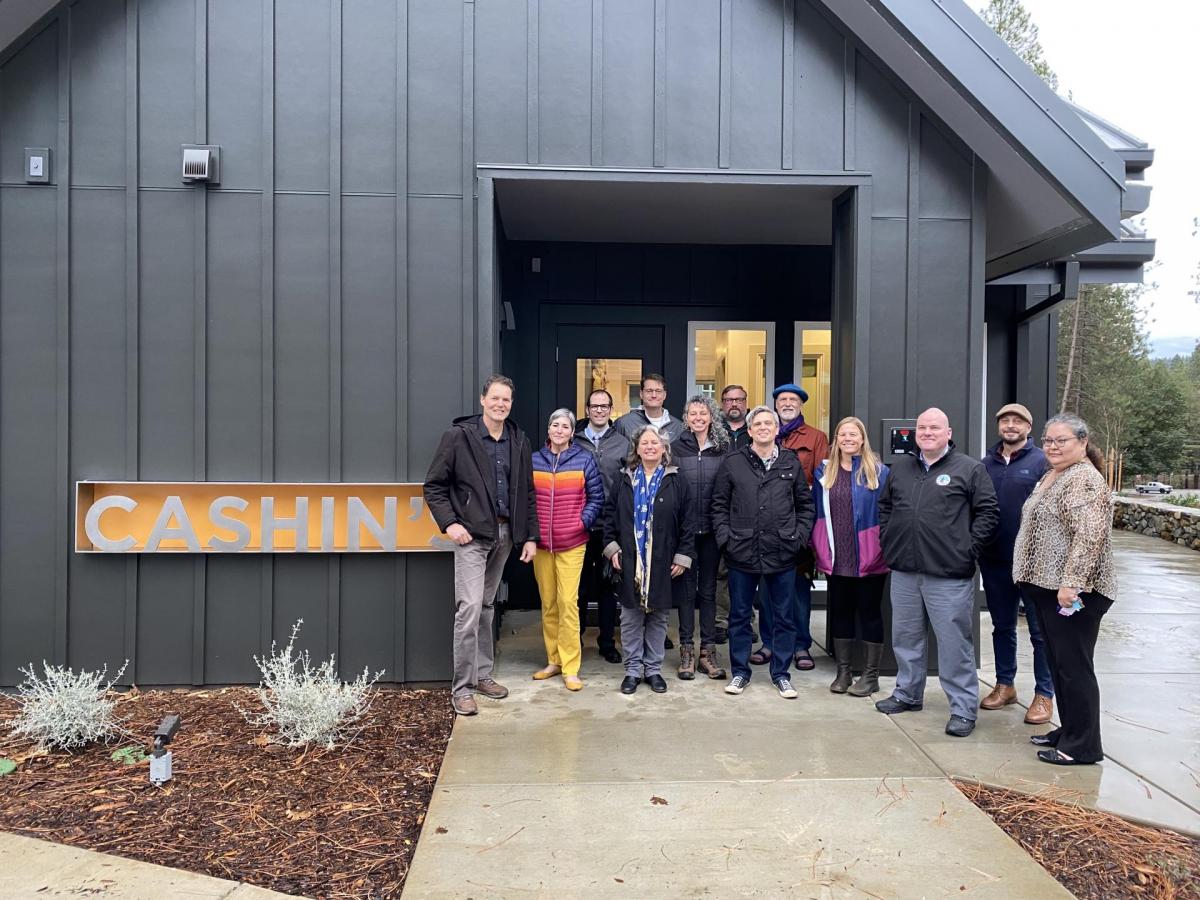 Nevada City exceeds its low-income housing allocation
Brian Lee-Mounger Hendershot is the managing editor for Western City magazine; he can be reached at bhendershot@calcities.org.
---

Building affordable, multifamily housing can be difficult in any city, but it is particularly cumbersome in California's rural, mountainous communities. A lack of buildable terrain, funding, and skilled labor, as well as the ever-present threat of wildfires, create new layers of uncertainty for housing financing. Uncertainty is the last thing that any developer wants. Uncertainty usually means delays, which always means higher costs.
In Nevada City, these factors led to lengthy periods between multifamily developments, even when the community had access to a reliable source of funding from the state. Before its most recent development, Cashin's Field, Nevada City's last large, multifamily development was built in 2001. Before that, the 1980s. So, what changed?
Location, location, location
The two biggest obstacles to affordable housing in communities like Nevada City are terrain and funding. The small, Gold Rush-era town of 3,152 sits on the western slope of the Sierra Nevada — right in the middle of a very-high fire severity zone. This means that developers must use more expensive, fire-resistant materials and implement stringent wildfire mitigation efforts. It also means that insurance costs go up.
"Both of them [material costs and insurance] came in much higher than they would be a less risky area. So, everything is higher," said Gus Becerra, the executive director of the Regional Housing Authority. The four-county agency helps fund affordable housing projects, provides rental assistance, and serves as a co-developer for projects.
In real estate, location is everything, especially when it comes to affordable housing. Location can prevent communities like Nevada City from competing for already limited housing dollars. Most competitive grant programs rank applicants based on their distance to public amenities like medical care and public transportation. The farther a site is from a bus stop, the less likely it is to receive grant funding.
Smaller cities are not just cut off from competitive funding either. They are also ineligible for formula-based funding that many larger cities automatically receive each year from the federal government. Nevada City's size also makes it difficult to pass affordable housing bonds. When it comes to funding, the deck is stacked against rural cities. When they have the staffing capacity necessary to compete for the few dollars that remain, they often compete with each other.
Then there is the matter of the terrain itself. Nevada City has relatively lax zoning laws. For example, multifamily developments can be built in any commercial district. However, in practice, the number of suitable sites is relatively low due to a lack of flat terrain.
"Without subsidized funding, it is very difficult housing for us up here to get very much housing," City Planner Amy Wolfson said. "That's just a reality: It's very expensive. You add in the factors of Nevada City's topography challenges, and we just don't have a lot of land available for these kinds of developments. Developers can't make it pencil out."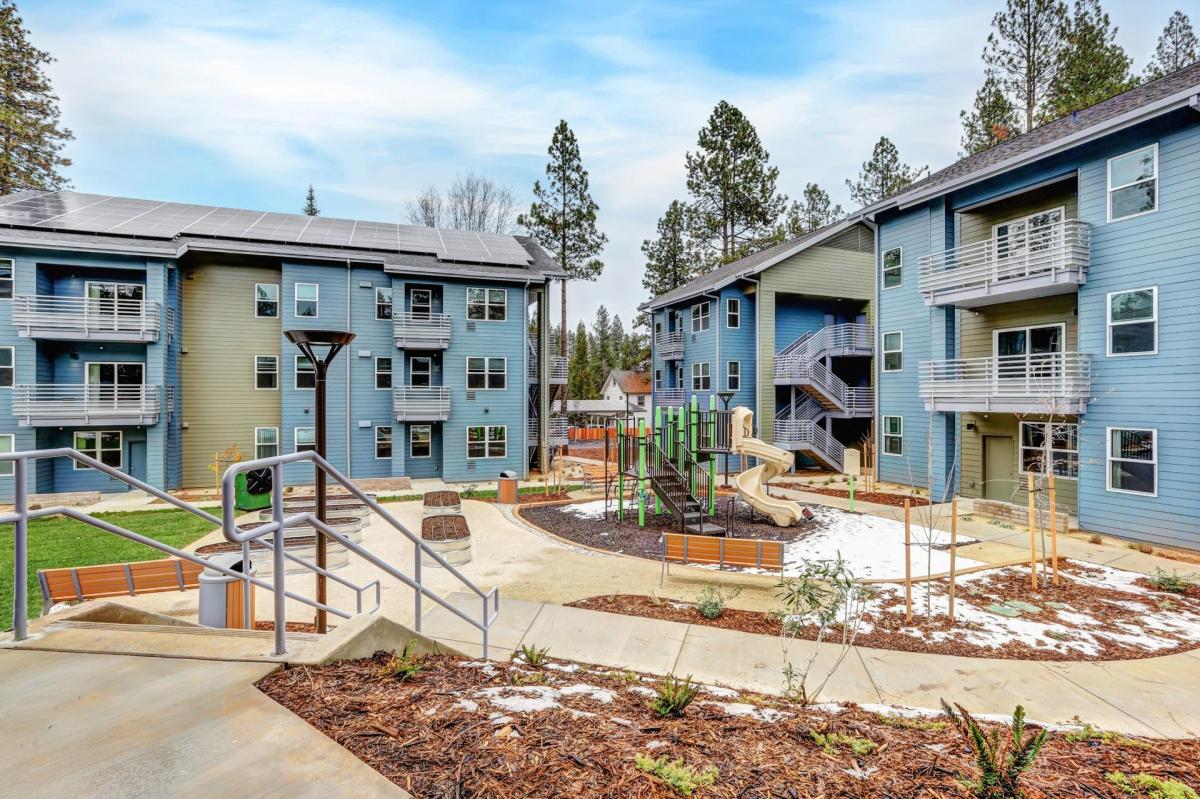 Cooperation secures competitive financing
Cities cannot manifest the funding — or in the case of Nevada City, move the mountains — needed to encourage housing production. This means that how they respond to any sudden opportunities — like an owner wanting to sell a parcel of land within walking distance of public transportation — is critical.
When the Regional Housing Authority approached the city in late 2019 about turning a (mostly) flat parcel of land into an affordable housing project, the city responded as a partner, not a regulator. Along with the city, Nevada County, the Affordable Housing Development Corporation, and others, the Regional Housing Authority scrapped together every single penny it could find. The organizations tapped into a housing trust fund, disaster credits, competitive state grants, and a construction loan.
"The mutual intention is what got the project through the competitive financing and the construction cost increases and was instrumental in completing it on time and within budget," City Manager Sean Grayson said.
Nevada City even sponsored the project's Permanent Local Housing Allocation application, a competitive statewide grant that provided much of the necessary funding. When the developers forecasted a last-minute financing gap, the city deferred the development fees into a long-term residual cash loan for the developers.
"Development impact fees are very important to cities," Becerra said. "It's a source of revenue that they can use to pay for police, fire, parks, infrastructure, etc. The fact that they actually stepped up and did that, needing their development impact fees, really [showed] how important this was to the city council and the city manager."
The developers and the city also worked closely on the nuts and bolts of the project itself. Instead of expediting the project using SB 35 (Wiener, 2017), which removes local discretion for certain projects, the developers voluntarily followed the city's planning review process. They also worked closely with the city and residents to address any concerns.
"We really lucked out with this particular developer," Wolfson said. "We did not have objective standards yet. …. They were pretty gracious about using our design criteria and our guidelines to the extent that was possible."
The project broke ground in June 2021. Despite running into a few bumps — like high lumber prices and traffic congestion challenges — the project met all its deadlines. Younger residents and business owners were particularly supportive of the project. Wages have not kept up with rent and new houses are in short supply.
"During the planning stages, we had restaurant owners come and write letters to the city council and the planning commission saying we need housing for our staff," Becerra said. "That was huge; that just sent such a strong message."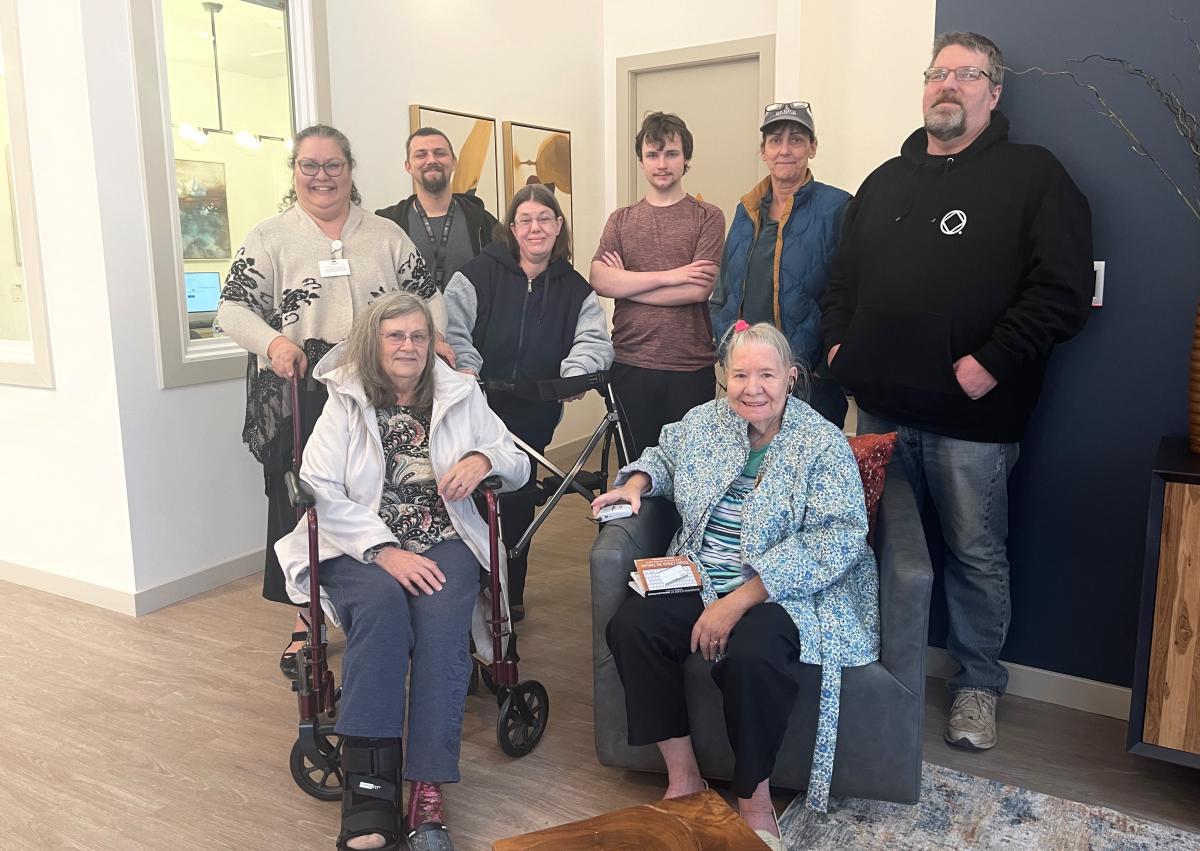 Cashin's Field becomes a reality
Today, that parcel of land is home to Cashin's Field — 51 units of extremely-low, very-low, and low-income affordable housing. The development includes a community building with a multipurpose lounge, kitchenette, and outdoor gathering spaces. 100% of the units will be rent-restricted to qualified residents for 55 years.
The development also preserves much of the existing ecosystem, is consistent with the town's mining heritage, and provides quick access to public transportation, schools, parks, pharmacies, a church, and groceries.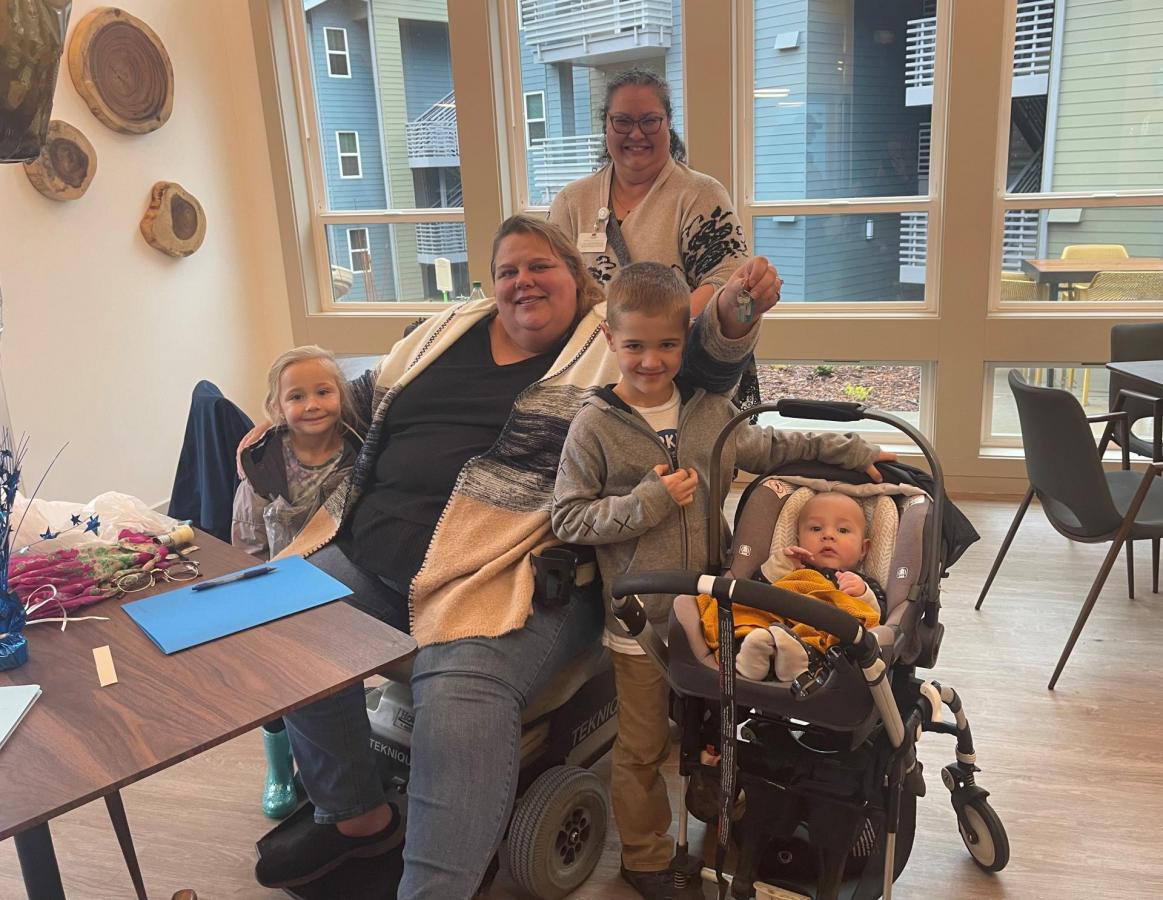 "The design objectives for the project were to provide a community that is supportive of the families that will live there and assist in creating supportive relationships amongst them," Grayson said.
Cashin's Field is the city's largest multifamily development. The project's completion means that the city has exceeded its low-income Regional Housing Needs Allocation.
Daniel Rodriguez was excited to move into Cashin's Field, in part because it means he can return to his old neighborhood. Rodriguez, a disabled older adult, is also grateful for the long-term stability that Cashin's Field provides.
"Grocery shopping is very close by," Rodriguez said. "My church is across the street. The bus stop is literally just one door down from me. You couldn't ask for a better location. If I need to get to my doctor's … I can just walk downstairs and walk outside and catch a bus."
Funding arrangements like the one behind Cashin's Field are becoming increasingly common. Until relatively recently, it was somewhat taboo for cities and counties to tap into their general fund dollars for projects like this. This trend is reflective of both the scale of California's housing crisis and the desire of local leaders to solve it.
Absent long-term state funding, these types of creative, committed, and collaborative solutions are key to solving the housing crisis. "Leaders need to think outside the box," Becerra said. "You just can't open the front door to a developer and say come in and build housing. You need to be able to help that developer build housing. … Get outside your norm and get uncomfortable if you want affordable housing."
Will Nevada City meet or exceed its low-income RHNA numbers in the next housing cycle? That depends in part on forces beyond its control. However, should the right opportunity present itself, the city has demonstrated that it has what it takes to turn that opportunity into reality.