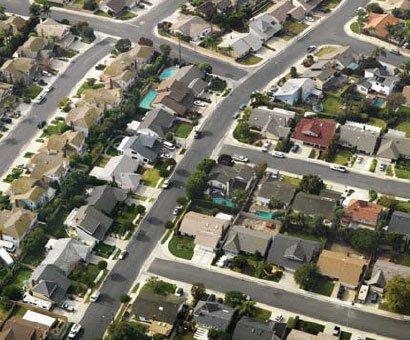 New Resources Cover Land Use and Local Planning
Some of the most important policy decisions that local officials make relate to how their communities will develop and redevelop. To help with this task, the Institute for Local Government (ILG) recently released Understanding the Basics of Land Use: Guide to Local Planning and a glossary of land use terms, the Guide to Land Use and Planning Terms. These are the latest in ILG's "Local Government 101" series.
Understanding the Basics of Land Use: Guide to Local Planning is a nuts-and-bolts guide designed to help elected officials, planning commissioners, staff, the media and the public understand the whys and hows of the land use process. Its chapters cover:
Why planning is important;
Participants in the land use decision-making process;
The General Plan;
Zoning;
Subdivisions;
Design review;
Environmental review;
Development agreements;
Dedications and fees;
Emerging topics in local planning; and
The basics of project review.
This publication updates and reorganizes the League's previous Planning Commissioner's Handbook and reflects a particular sensitivity to the needs of busy readers. For readers who want additional information, it also includes resources for further information, citations to relevant authority and references to materials on the ILG website (www.ca-ilg.org/planningbasics). The publication also has an index.
This resource would not be possible without the generous support of the California State Association of Counties and the League, as well as the project's sponsors:
Best Best & Krieger;
Burke, Williams and Sorensen;
Hanson Bridgett;
Kronick, Moskovitz, Tiedemann and Girard;
Meyers Nave; and
Richards, Watson and Gershon.
These sponsors share ILG's commitment to providing decision-makers with solid information to enhance local land use decision-making.
Glossary Addresses Acronyms And More
Land use policy frequently involves technical terminology and numerous acronyms. To help with this challenge, the Guide to Land Use and Planning Terms provides a ready reference for local officials.
The glossary includes materials related to emerging issues in land use planning, including climate change and the health implications of land use decisions.
Complimentary copies of these resources were mailed to city and county planning directors in February, with an order form explaining how to order either additional digital or hard copies. City officials may also access digital versions of these publications for their own personal use without charge at:
www.ca-ilg.org/planningguide (Guide to Local Planning); and
www.ca-ilg.org/planningterms (Guide to Land Use and Planning Terms).
ILG welcomes your feedback on these publications, and your comments help your colleagues evaluate these resources for their own use. Please log on to the ILG website and provide a rating for these publications or add narrative comments at www.ca-ilg.org/comment.
---
This article appears in the March 2010 issue of Western City
Did you like what you read here? Subscribe to Western City
---