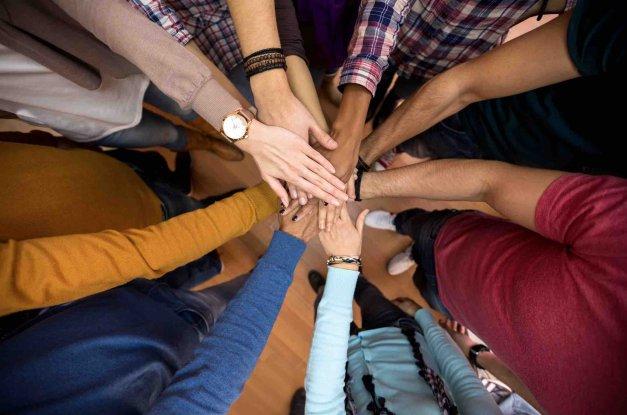 New Toolkit Helps Local Governments Engage Youth
Randi Kay Stephens is an associate program manager for the Institute for Local Government and can be reached at rstephens@ca-ilg.org.
---
Preparing today's youth with civic knowledge, skills and values is essential to ensuring the success of our cities. That's why city and school officials are partnering to enhance and activate youth opportunities for career awareness and exploration and to increase youth civic engagement in local issues. These partnerships combine the expertise of classroom teachers with work-based learning experiences at City Hall. The Institute for Local Government (ILG) is helping communities throughout California develop new or expand existing school-municipal partnerships to provide young residents with job shadowing opportunities and internships and foster a better understanding of how local governments function.
ILG has developed a Governments Engaging Youth (GEY) toolkit (www.ca-ilg.org/geytoolkit) for city officials and staff to help them create or expand youth civic engagement efforts. The toolkit includes:
A readiness assessment;
A spectrum of models for after-school, summer and year-round experiences (with case stories);
Sample curriculum plans;
Guides on connecting classroom learning with work-based experiences;
Information about recognizing individual progress and development (including the use of digital badges);
Resources to work with diverse youth, including "disconnected" youth populations;
Sample budgets and staff reports for city council or school board meetings; and
Tips on how cities and schools can partner for positive youth outcomes.
The resources in the toolkit come from cities statewide that are working hand in hand with school districts on these programs. Local officials and staff can use the toolkit to implement the work-based learning continuum, which may include speakers in the classroom, site visits, service projects, job shadowing, high school internships and simulated council meetings.
The toolkit is designed to help leaders and staff increase and activate teens' capabilities so they are ready for college, career and civic life. One high school senior participating in a summer program describes her experience: "I learned how the city works and about local government. I also learned how to write a résumé and got tips on interviews and scholarships. I encourage students to do it because although it might sound boring having to spend summer hours learning about the government, it really isn't like that. I now have a sense of the community and know how to be involved. You get to learn about many opportunities and meet the professionals — and have fun doing it all!"
To learn more about California communities implementing school-municipal partnerships, see "Governments Engaging Youth: Preparing for College, Career and Civic Life".
Through GEY efforts, city and school officials and staff come together and engage youth in learning about civic participation, improving work readiness and exploring the potential of municipal government careers. To begin or enhance your city's program for youth development and engagement, connect with ILG today at www.ca-ilg.org/geytoolkit.
The toolkit was developed through a grant from the California Workforce Investment Board and support from the Stuart Foundation.
---
Share Your City's Experience
Does your agency have a work-based learning partnership to highlight in the Governments Engaging Youth toolkit? ILG welcomes your input. Contact Randi Kay Stephens at rstephens@ca-ilg.org to share your city's story.
---
This article appears in the August 2017 issue of Western City
Did you like what you read here? Subscribe to Western City
---