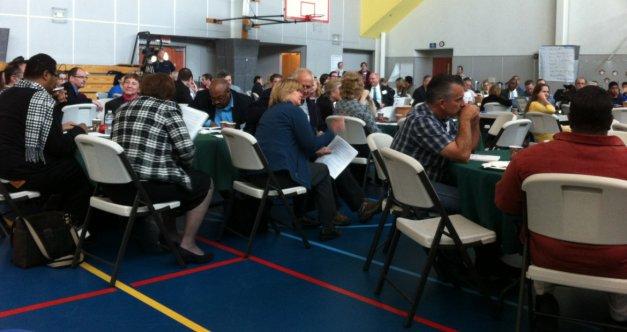 Partnering for Prosperity
The City of Merced is expanding its economic development toolbox by developing a Programmatic Climate Action Plan with a grant from the Strategic Growth Council and assistance from a professional consulting firm. The Programmatic Climate Action Plan supports the city's existing Climate Action Plan by articulating the greenhouse gas reductions for identified projects that could be implemented over the next five years.
The Programmatic Climate Action Plan will also help Merced promote economic development by:
Reducing the cost and time associated with the environmental review process for new development projects;
Creating a standard, or "level playing field," for new development projects aimed at reducing climate impacts; and
Increasing the certainty for new development by limiting the potential for challenges to new projects based on their climate impacts.
"This new tool will allow alternative review processes for development projects, while ensuring that we build projects that are in line with the community's vision and values," says David B. Gonzalves, director of development services for the City of Merced.
The Programmatic Climate Action Plan will also include a cost-benefit analysis to help Merced prioritize the implementation of projects in a way that helps achieve the city's goals of:
Creating a healthier community;
Increasing the use of clean energy resources; and
Preserving quality natural resources.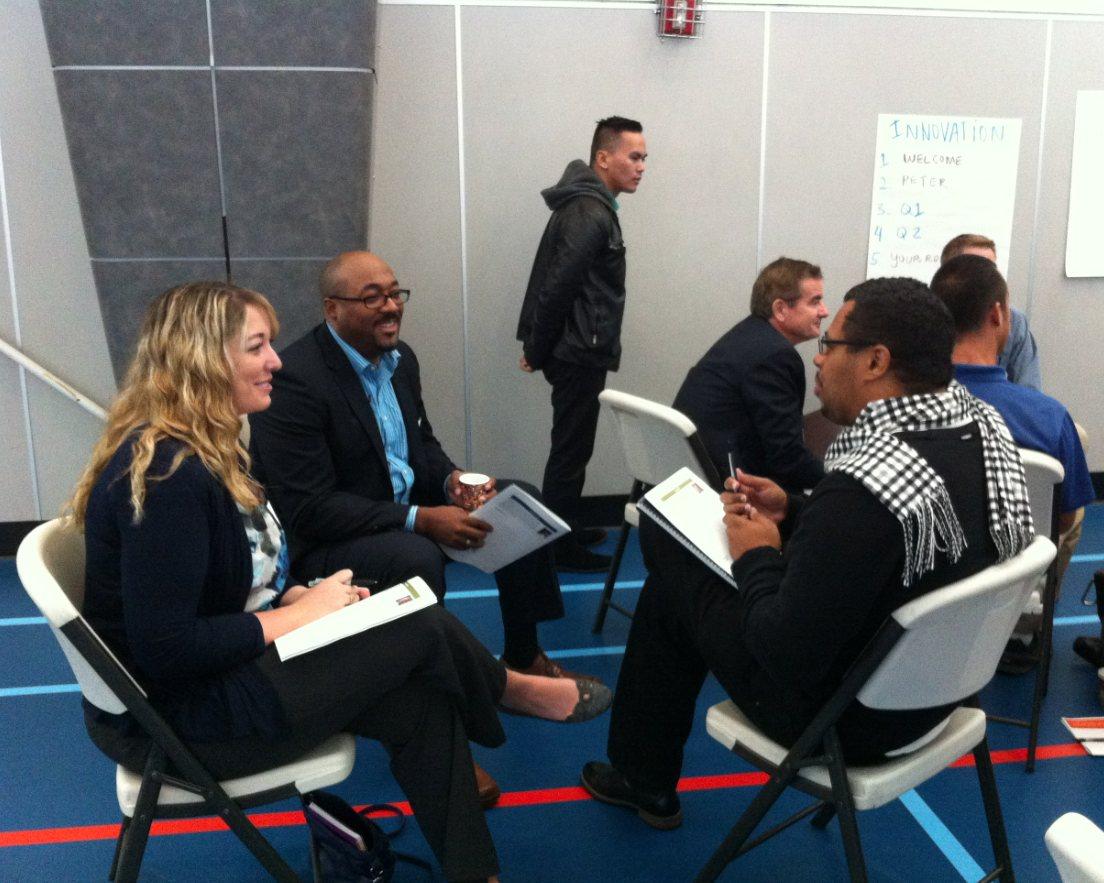 Business, Education and Nonprofit Sectors Come Together
The Institute for Local Government (ILG) partnered with the City of Merced for a community workshop in December 2014 to discuss the potential economic benefits from the Programmatic Climate Action Plan. Eighty-five community members from the business, education and nonprofit sectors attended the workshop, titled "Merced on the Move: Partnering for Prosperity." Bill Mueller, CEO of the nonprofit Valley Vision, delivered an inspiring keynote talk on the need for collaboration. Participants then divided into small group discussions, facilitated by ILG staff, to share ideas on how business and community leaders can partner to help grow, strengthen and diversify the local economy.
"We've never really had the opportunity to get together with so many members of our community," says Daniel Kazakos, local business owner and president of the Merced Main Street Association. "There is a spirit and willingness to work together to create a better Merced, and this gave us the opportunity to discuss how to get that done."
Engaging residents in a genuinely collaborative effort not only helps develop a shared understanding of the city's policies and programs, but it can also serve as a way to build capacity and support for initiatives.
Technical Assistance in Engaging Residents
The Merced workshop is one of several technical assistance projects that ILG has facilitated for local communities in the past year with generous support from The California Endowment and the James Irvine Foundation.
---
Additional Resources
Institute for Local Government
---
Photo credits: Courtesy of the Institute for Local Government
---
This article appears in the May 2015 issue of Western City
Did you like what you read here? Subscribe to Western City
---