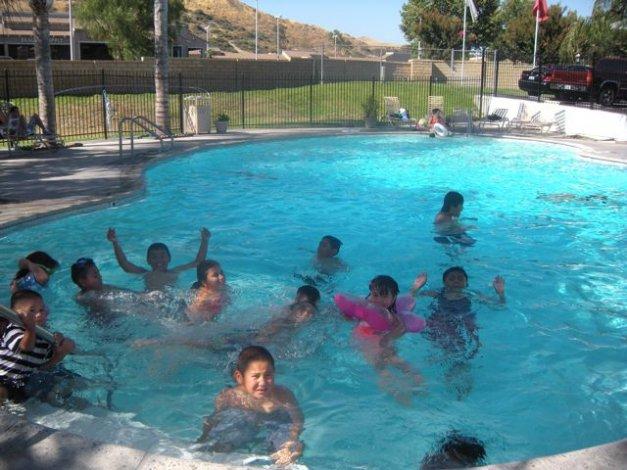 Santa Clarita Uses Community Approach to Strengthen Neighborhood
The City of Santa Clarita won a 2013 Helen Putnam Award for Excellence for this project in the Enhancing Public Trust, Ethics and Community Involvement category. For more about the award program, visit www.helenputnam.org.
---
Public safety is a top priority in Santa Clarita (pop. 209,130), located 35 miles northwest of downtown Los Angeles. When the threat of gang violence and blight escalated in the low-income neighborhood and surrounding area known as Granada Villa, the city worked with residents and partner agencies to develop a collaborative, hands-on approach.
The densely populated Granada Villa neighborhood encompasses a small mobile home park. Many residents are Hispanic families who speak minimal English and lack connection with local government and law enforcement. At one point, 36 percent of gang incidents reported in Santa Clarita occurred in this area.
Faced with a difficult challenge due to limited resources and lack of funding, the city used a collaborative approach to build community trust, enhance public safety, increase residents' involvement in local government and bridge cultural divides. City staff worked with law enforcement and local agency representatives to help create a neighborhood committee whose goals were to strengthen relationships and reduce crime within the Granada Villa area.
Many Partners Join the Effort
As the committee identified new needs or issues, additional partners were invited to help and contribute to the cause. The Los Angeles County Service Center provided free snacks, the Book Project donated books for the reading program, Los Angeles County firefighters conducted fire-safety workshops and the Los Angeles County Sheriff's Department hosted drug awareness presentations.
The city's Graffiti Task Force patrolled the neighborhood on a daily basis and quickly removed unwanted graffiti. The Sheriff's Department increased patrols, attended meetings to connect with residents and formed a nuisance abatement team to help identify gang members in the area. Local businesses and agencies partnered with the city to offer stable, part-time jobs to some gang-affiliated teens, and others enrolled in a job skills program with the Catholic Archdiocese of Los Angeles.
Local nonprofit organizations also participated in this effort, including the Child and Family Center, Domestic Violence Center and Action Family Counseling, which provided drug and alcohol counseling. Volunteers were recruited to teach English as a Second Language, health and fitness classes and after-school programs with tutoring and reading assistance. Youth also enjoyed constructive social activities and events that fostered positive relationships in the neighborhood.
Outreach Inspires Change
The Granada Villa Neighborhood Committee and outreach program succeeded because it partnered with residents to cultivate trust and strengthen communication. As youth and families learned new skills and connected with the city, law enforcement and other agencies that provided plenty of support, neighborhood leaders began to emerge. Communication between residents and local agencies improved, and the neighborhood was transformed into a safer, stronger community.
"This hands-on approach to teamwork helped establish a unified community within Granada Villa," says Council Member and former Mayor Bob Kellar. "Santa Clarita will continue to provide resources and support to residents as well as encourage community engagement with city staff and partners."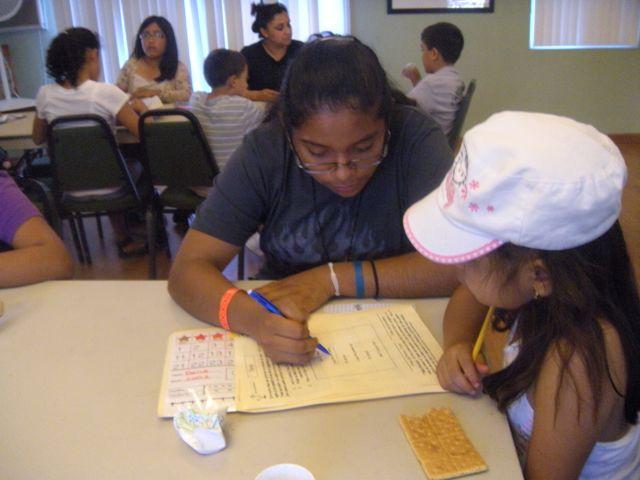 The benefits of this approach reach beyond the mobile home park as residents from throughout the city volunteer their time, recruit others and attend programs. To date, over 130 families have benefited from the after-school program, and new volunteers continue to step forward. Teens who were offered part-time jobs have secured full-time positions with the city, thanks to the experience they gained from the program. More than 100 people have participated in classes that help them improve communication with their children's teachers and acquire better-paying jobs as their ability to speak English improves. Additionally, youth found the help and motivation they needed to succeed in school, and the quality of life in the Granada Villa mobile home park greatly improved.
Law enforcement has noted a decrease in gang-related crime and violence in the area. Deputies consequently spend less time and fewer resources responding to disturbances in the neighborhood and more time focusing on bigger issues in Santa Clarita.
"A balance of prevention and intervention strategies is important for success in any community, and Santa Clarita's outreach efforts to deter gang violence have proved effective," says City Manager Ken Striplin. "Thanks to the strong alliance with multiple stakeholders and city staff, residents now have the courage to work together and take back their neighborhood from unwanted violence."
Contact: Hope Horner, community services administrator, City of Santa Clarita; phone: (661) 250-3718; email hhorner@santa-clarita.com.
---
This article appears in the August 2014 issue of Western City
Did you like what you read here? Subscribe to Western City
---