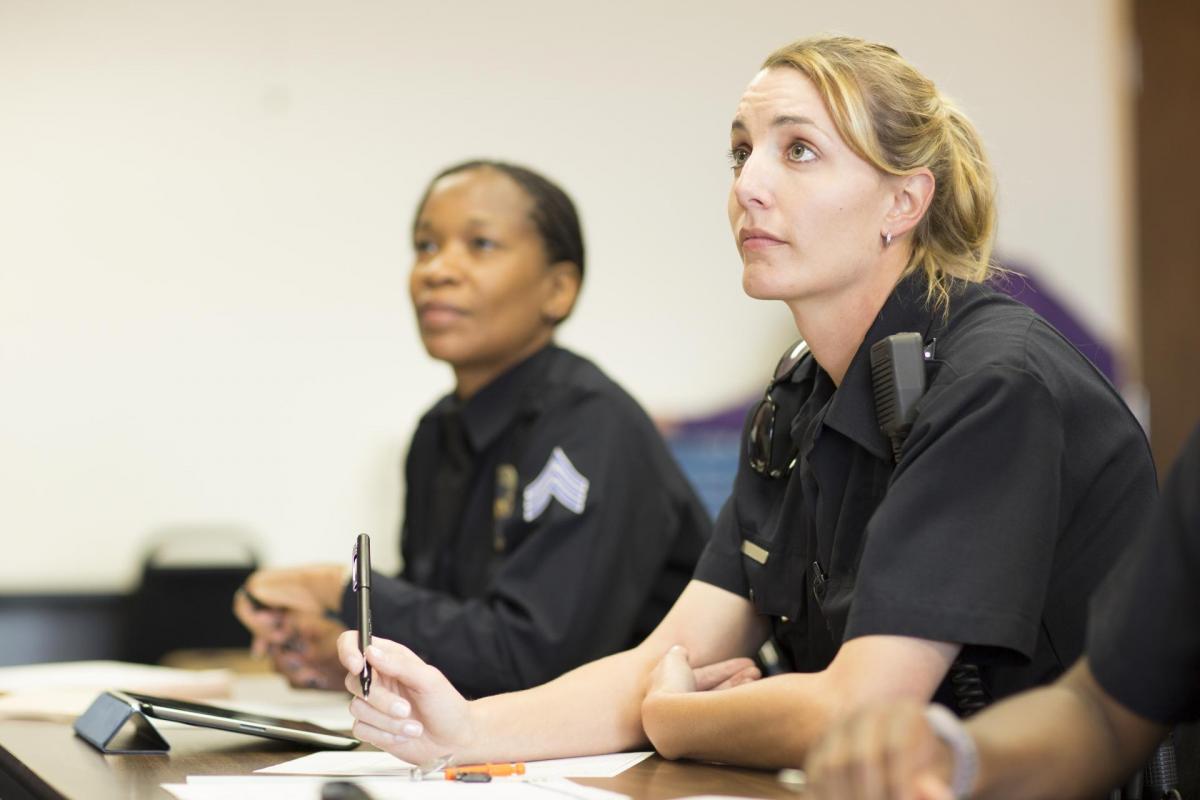 The state passed major police reform bills in 2021: what the new laws mean for cities
Elisa Arcidiacono is the League of California Cities public safety lobbyist; she can be reached at earcidiacono@calcities.org.
---
Police reform has been a top legislative priority for progressive lawmakers in California for years, and while there have been some significant criminal justice measures signed into law in the past decade, many more bills never made it to the governor's desk. This year was different.
The killing of George Floyd while in police custody — and the ensuing racial justice protests in 2020 — gave birth to a national policing reform movement. Attempts that year by California lawmakers to pass major police reform measures faltered as the pandemic cut short the legislative session.
However, reform-minded legislators in the state doubled down their efforts in 2021, buoyed by polling that showed sustained public support for police reform and backed by both Senate and Assembly leaders. Police reform policy emerged as a major priority of the Legislature with the formation of an Assembly Select Committee on Police Reform looking at law enforcement hiring and training, as well as increasing accountability of agencies and officers.
At the same time, California cities have been exploring how to modernize the approach to delivering public safety services in their communities. To help guide advocacy efforts with the onslaught of public safety bills this year, the League of California Cities Board of Directors created a public safety task force, which reviewed legislation and made recommendations to the board on existing policy.
While city and law enforcement leaders acknowledge the need for change, they also recognize that the call for reform must be met with practical and precise modifications to existing law that are data-driven and focused on improving outcomes for all communities.
In the midst of these reform conversations, Sen. Steven Bradford and Assembly Member Reggie Jones-Sawyer introduced SB 2 and AB 89 respectively, aiming to address minimum qualifications for obtaining peace officer certification, as well as the processes for decertifying peace officers who engage in serious misconduct. Both bills were eventually passed, albeit with significant amendments, and will have notable impacts on the composition of police departments, police officer conduct, and city budgets once fully implemented.
Peace officer decertification
SB 2 was the centerpiece of this year's policing package and a reintroduction of an earlier bill Sen. Bradford authored regarding police officer decertification, SB 731 (2020). California was one of just four states that did not have a process for taking away an officer's badge.
Cal Cities, city leaders, and police leadership also acknowledged the need for an officer decertification system but were concerned about the bill language which proposed changes to the state's civil rights law, the Tom Bane Civil Rights Act. The bill as originally proposed would have made it easier for people to file civil claims against officers.
The changes to the civil code would have had significant budgetary impacts for cities and counties, with an estimated increase in lawsuits opening some government entities up for liability to the point of potential bankruptcy. If left unamended, it would also have had a chilling effect on good officers, potentially preventing them from engaging in their normal, lawful patrol duties.
After significant pressure from law enforcement advocates and Cal Cities, amendments were made to maintain the current standard for filing a lawsuit under the Tom Bane Civil Rights Act, a big win for employing agencies.
Although the language remains in SB 2 which eliminates "certain immunity provisions for peace officers and custodial officers, or public entities employing peace officers or custodial officers sued under the act," the amendments regarding the Tom Bane Civil Rights Act lessen the likelihood that police officers who have not engaged in misconduct will be targeted by lawsuits.
Following that round of amendments, the Assembly got to work on the decertification process itself. Cal Cities and law enforcement advocates continued to voice concerns about the membership and authority granted to the Commission on Peace Officer Standards and Training (POST) Advisory Board, which would have been responsible for independently investigating and carrying out action against peace officers without collaboration with the employing agency.
Unlike the State Bar of California or the Medical Board of California, trained industry peers are not members of the POST Advisory Board. The original measure mandated the inclusion of two seats on the advisory board to individuals who had been subjected to excessive force or are related to someone who was killed by police, heavily weighting any decision by the advisory board against law enforcement.
Like many city leaders, Vallejo City Council Member Pippin Dew, who also served as the Cal Cities Public Safety Policy Committee Vice Chair and Public Safety Task Force Chair, agrees that a process for decertification is needed. However, she called the omission of experienced, professional peers troubling.
"Any investigation into an officer that could result in discipline and decertification should work collaboratively in some fashion with the employing agency," she said.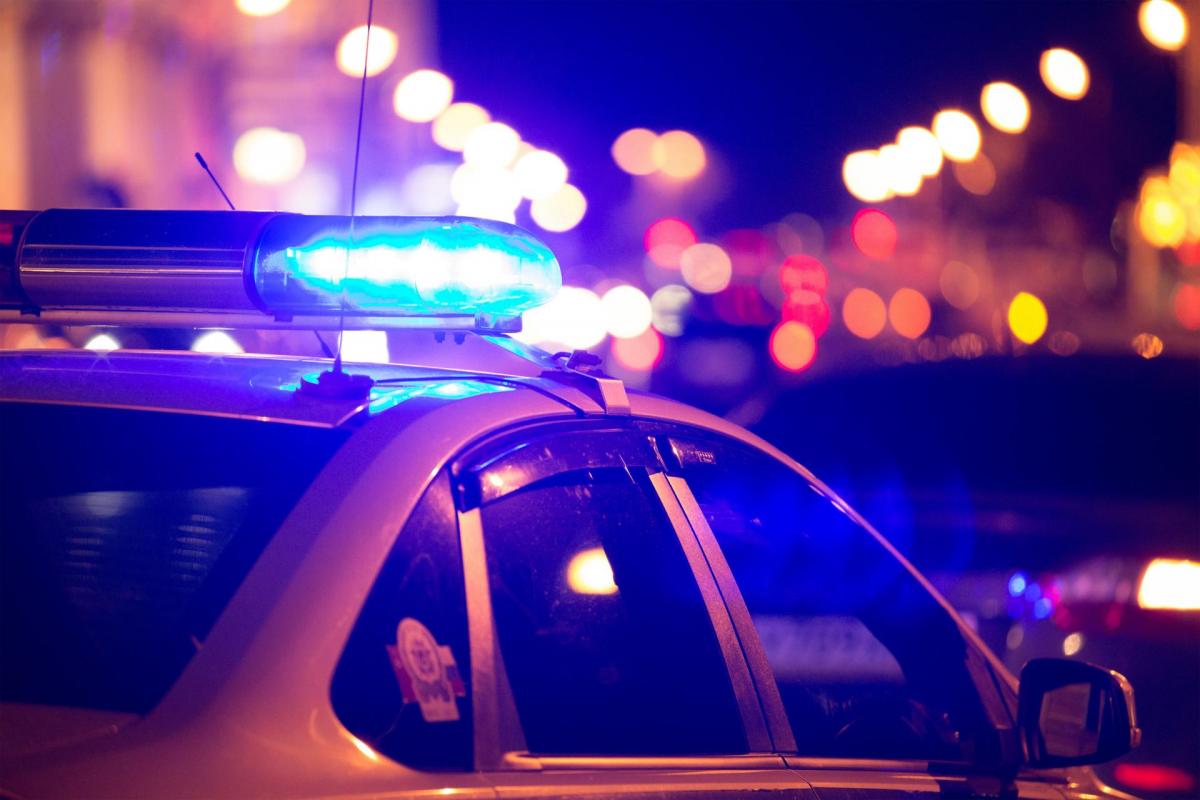 Prior to its final vote on the Assembly floor, SB 2 was amended to give final decertification decision-making authority to the POST Commission, which includes law enforcement professionals. Additionally, decertification requires a two-thirds vote of its commissioners and must be based on a thorough investigation that illustrates clear and convincing evidence of officer misconduct. These amendments also increased the commission's disciplinary flexibility and added a requirement of 40 hours of training for advisory board members. The training period will include sessions on the decertification process, internal investigations, evidentiary standards, use of force standards and training, and local disciplinary processes.
Many of SB 2's provisions do not go into effect until 2023. However, that does not mean cities will not feel its impacts in 2022. Beginning January 1, agencies will no longer be able to employ individuals convicted of a felony offense, including an offense that may be charged as a misdemeanor. This is retroactive to January 2020, although officers are protected from double jeopardy. Cities will also need to report to the POST Advisory Board by January 1, 2023, any allegations of felony offenses that were made from January 2020 onward. Additionally, the POST Commission will begin issuing verification of officer certification in 2022, which cities must then review and confirm.
By January 1, 2023, definitions for misconduct will have been adopted that will serve as the basis for decertification by that time. Once the decertification body is fully established, cities will have ten days to report serious allegations of misconduct. Notably, law enforcement agencies will be responsible for the investigation of accusations of serious misconduct, regardless of the employment status of the police officer. Currently, cities do not have to continue an investigation if an officer separates from the employing agency; a path some agencies have elected to take for financial purposes.
This will undoubtedly impact city budgets, especially smaller ones, as agencies will also have to add new administrative infrastructure and positions for the decertification process.
"So many of our jurisdictions have tasked our police chiefs with bringing about reforms and affecting a shift in the way we work to keep our communities safe," said Dew. "Adding a significant mandatory reporting burden to the individual jurisdictions, when they are overburdened and under-resourced at best during these times, is problematic."
Unfortunately, the total impact on city budgets is still largely unknown — although it will likely be significant, potentially costing millions statewide. Cities can prepare in part by budgeting based on past investigations, including estimations for those that were never finished. Some may want to increase staffing now, build out the necessary infrastructure, or even work through their backlog of cases.
However, much of the regulatory framework still needs to be hammered out, which means agencies could potentially overinvest. Regardless of how cities prepare, there will likely be growing pains for agencies of all sizes in the months leading up to and after all the measure's provisions are implemented in 2023.
Minimum standards and training
Another measure signed into law in 2021 — which will significantly impact cities — relates to minimum standards and training for law enforcement officers. In its original form, AB 89 (Jones-Sawyer) increased the minimum age for obtaining peace officer certification from 18 to 25, unless the candidate has a bachelor's degree.
Cal Cities was unable to support AB 89 in that form, as the move would have drastically reduced recruitment across the state, particularly at smaller agencies and in minority communities, where many of the candidates that police would like to recruit have less access to higher education.
Ultimately, following letters and conversations with the bill's author by Cal Cities and law enforcement advocates, enough amendments to the bill were made so that Cal Cities was able to switch positions and support the measure.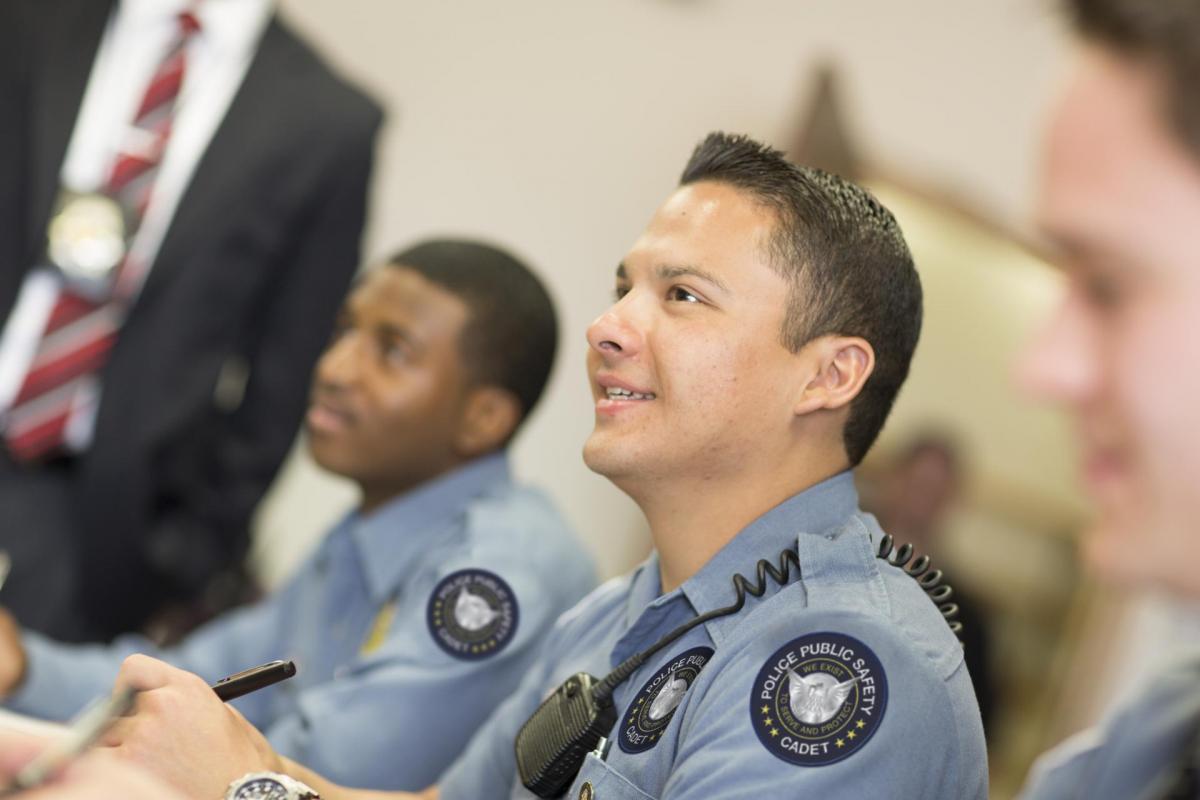 Assembly Member Jones-Sawyer worked closely with Sen. Anthony Portantino — whose Cal Cities-supported companion measure SB 387 (Portantino) was held in committee — to require completion of a course list before obtaining certification, instead of a bachelor's degree. The amendments also raised the minimum age to 21, which aligns with California's standards for legal handgun possession and what is now standard practice for many agencies.
This change, combined with Sen. Portantino's modernized curriculum creates a more thoughtful, inclusive officer training process. The move by Cal Cities to support the bill following the amendments was informed by the Cal Cities Public Safety Task Force recommendations, which were adopted by the Cities board.
Like SB 2, many of AB 89's provisions will be delayed. On January 1, 2022, agencies will be unable to employ individuals below the age of 21 unless they are already enrolled in the police academy. However, the new training requirements will not go into effect until 2025. Instead, the measure requires a diverse group of stakeholders — educators, law enforcement, and community organizations — to report to the Legislature on the development of a modern policing degree program by June 2023, with implementation to follow by June 2025.
This report will include, among other things, recommendations to adopt financial assistance for students of historically underserved and disadvantaged communities with barriers to higher education access. The delay gives law enforcement more time to prepare for changes in their applicant pool and weigh in on the pending policing degree program. It also gives the state time to identify a funding source for financial assistance. As with SB 2, the effects of AB 89 will be felt most keenly in smaller jurisdictions, especially those already struggling with recruitment.
Several other policing bills passed this year that will also impact cities employing police officers, however not as significantly as SB 2 and AB 89. AB 48 (Gonzalez), which Cal Cities opposed, bars police from using tear gas and "less-lethal" projectiles on protestors. The main concern was that an arbitrary ban on these tools may not increase public safety but further limit a peace officer's ability to enforce the law. SB 16 (Skinner) initially mandated the disclosure of police personnel records for all allegations of unreasonable or excessive use of force, regardless of whether the officer was exonerated or if a complaint was not sustained. Cal Cities opposed the bill as originally written but removed opposition after the bill was amended to reflect requirements for disclosure of substantiated claims only. Finally, AB 26 (Holden) requires officers to intercede when they see excessive force being used by a fellow officer — and subject them to decertification if they fail to do so.
Police reform in 2022: What to expect
Despite being signed into law, SB 2 and AB 89 have a long road to full implementation. Theoretically, most of the costs will be upfront. As agencies begin to decertify officers guilty of serious misconduct and strengthen the quality of incoming officers, the number of expensive lawsuits and settlements should decrease.
In 2022, lawmakers will likely turn their attention to ensuring that current peace officers have access to better training and mental health resources. There may also be a focus on ensuring that the right crisis responders, e.g., civilian crisis counselors or mental health professionals, are being deployed instead of sworn officers.
Ultimately, public sentiment in California has demonstrated a strong preference for additional policing reform and new measures will most certainly be introduced in the Legislature in 2022. While cities recognize that the role of public safety will continue to evolve in our society and they strive to develop systems that ensure officer accountability, enhanced training and education, and department transparency, there are serious concerns about the pace and effectiveness of new legislation and the potential impact on recruitment and retention.
"Every agency is struggling with recruitment and retention issues right now," Dew stressed. "It is important that we continue to fight for real solutions that work. I look forward to continuing the conversation with our state legislators in the year to come."