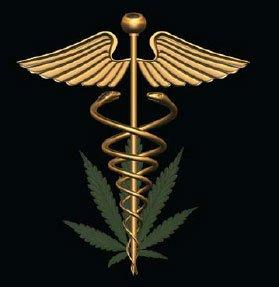 Addressing the Issue of Medical Marijuana Dispensaries
Michael Jenkins and Lauren Feldman are attorneys in the law firm of Jenkins & Hogin, which serves as city attorney for 11 Southern California cities and as special counsel for cities throughout the state. Jenkins can be reached at mjenkins@ localgovlaw.com. Feldman can be reached at lfeldman@localgovlaw.com. Sonia Carvalho is a partner in the Irvine office of the law firm Best Best & Krieger. She has served as city attorney for numerous California cities and can be reached at sonia.carvalho@bbklaw.com. Jeff Dunn is also a partner in the Irvine office of the law firm Best Best & Krieger. He represents cities throughout California on medical marijuana dispensary issues and can be reached at jeffrey.dunn@bbklaw.com.
---
In recent years perhaps no other legal issue has affected California's cities as much as medical marijuana. Cities have experienced a proliferation of dispensaries and other types of storefront medical marijuana distribution operations. While some cities allow dispensaries to provide medical marijuana, other cities have enacted outright bans on their use.
Although the possession, use and cultivation of marijuana is illegal under both state and federal laws,1 California law allows an individual to use marijuana for certain medicinal purposes and creates a narrow affirmative defense to state criminal prosecution. In other words, when a person is arrested for marijuana possession, he can avoid being found guilty by asserting the defense that he is entitled to possess marijuana for medical purposes because he has complied with state law. In 1996, California voters approved Proposition 215, an initiative called the Compassionate Use Act (CUA) that allows people to use marijuana under certain circumstances for medical reasons.2 The CUA was intended to "ensure that seriously ill Californians have the right to obtain and use marijuana for medical purposes where that medical use is deemed appropriate and has been recommended by a physician who has determined that the person's health would benefit from the use of marijuana in the treatment of cancer, anorexia, AIDS, chronic pain, spasticity, glaucoma, arthritis, migraine or any other illness for which marijuana provides relief."3
To further implement the CUA, the Legislature passed the Medical Marijuana Program Act (MMP) in January 2004.4 The MMP created, among other things, a voluntary program for issuing government identification cards to qualified patients and their defined primary caregivers, and it created rules and regulations pertaining to the operation of cooperatives and collectives. One of the MMP's more interesting aspects is that it explicitly articulates that it does not pre-empt a city's local land-use authority; it is primarily this section of the MMP that has sparked the ongoing debate over how a city may regulate dispensaries.
The two articles presented here examine the legal standards and practices under which cities may enact local laws either to ban or regulate medical marijuana dispensaries.
The Legal Basis for Banning Medical Marijuana Dispensaries
The Legal Basis for Allowing Medical Marijuana Operations
---
Footnotes:
[1] See Cal. Health and Safety Code §§11357-11360 and 21 U.S.C. §801 et seq.
[2] Proposition 215 is codified at Cal. Health and Safety Code § 11362.5.
[3] Cal. Health and Safety Code §11362.765(b)(1)(D).
[4] The MMPA is codified at Cal. Health and Safety Code §11362.7 et seq.
---
About Legal Notes
This column is provided as general information and not as legal advice. The law is constantly evolving, and attorneys can and do disagree about what the law requires. Local agencies interested in determining how the law applies in a particular situation should consult their local agency attorneys.
---
This article appears in the May 2010 issue of Western City
Did you like what you read here? Subscribe to Western City
---