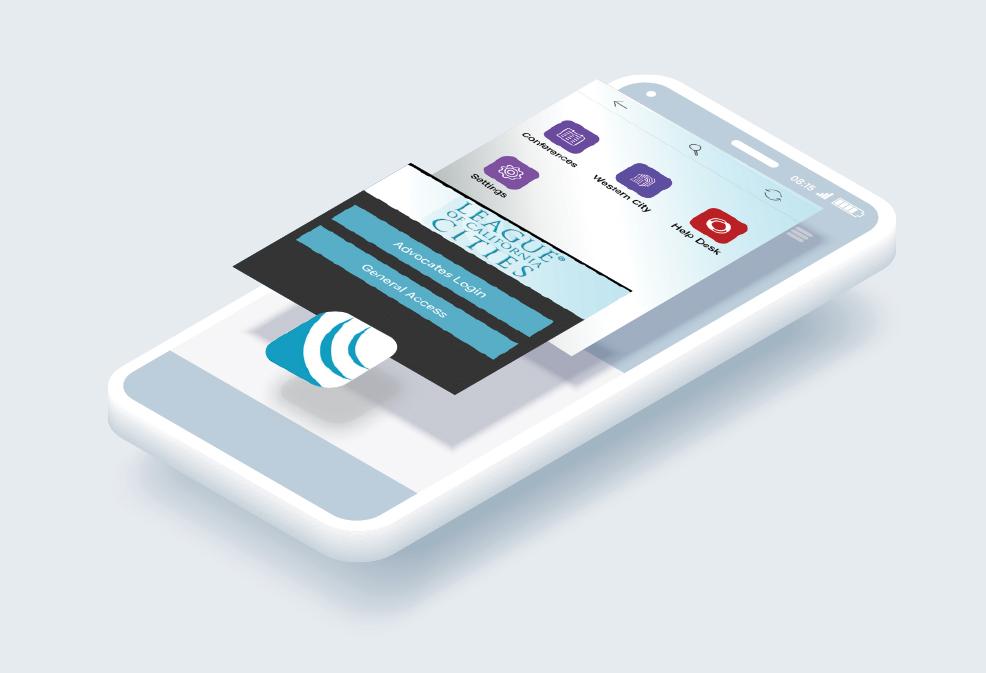 Amplify Your Advocacy: League Mobile App Instantly Connects City Officials With Legislators
Bismarck Obando is director of public affairs for the League and can be reached at bismarck@cacities.org.
---
California's Capitol buzzes with activity during the spring and summer. The League staff — along with city officials, contract lobbyists and a variety of coalition partners — communicates the views of cities directly to legislators and their staff and provides testimony in committee meetings. Although the League uses a number of tools to advocate on behalf of cities, the voices of its members are its most powerful and important tool. Advocating with united voices on key city-related legislation in a rapid manner is critically important.
Keeping Track of Current Legislation
The Legislature has introduced over 2,500 bills so far in 2019. The League actively advocates for hundreds of bills each year on a wide range of legislative issues of interest to cities. Keeping track of legislation and priority bills that affect your city can be challenging, whether you are a council member with years of experience or new to legislative activities. To help city officials with this challenge, the League developed an innovative advocacy tool. This mobile application enables city officials to respond promptly when the League issues calls to action on legislation via an alert sent directly to their cellphone or mobile device using a text message or push notification.
Tool Streamlines the Advocacy Process
Though any member of the public can download the League app, the League's Legislative Advocacy section within the app is available only to city officials who sign up and volunteer to be part of the League's Advocacy Team. In addition to receiving timely updates and calls to action via mobile devices about important legislation impacting cities, Advocacy Team members have full mobile access to the Action Center and Hot Issues pages. To sign up:
Contact your regional public affairs manager to obtain a registration form. (To find your regional public affairs manager, visit www.cacities.org/regionalmanagers.)
Complete the registration form and send it to your regional public affairs manager or the League's Sacramento office.
After your registration is submitted, you will receive a confirmation email with your user name and login instructions.
Over the past few years, the League has implemented several advocacy programs that have supported California cities' significant achievements in the legislative arena. Providing a tool that allows city officials to quickly reach a legislator's office during a crucial legislative vote complements the work of the League lobbyists in the state Capitol and the grassroots mobilization on legislation conducted every day by the League's regional public affairs managers.
If you have questions about joining the League's Advocacy Team or want to obtain a registration form, email your regional public affairs manager or Bismarck Obando, director of public affairs, at bismarck@cacities.org.
---
Advocacy Tip: Develop a Relationship With Your Legislators
Get to know your Senate and Assembly representatives and their staff at their district and Capitol offices. Learn about their backgrounds and what motivates them. One of the most helpful things you can do — both for your city and your legislator — is become a resource to them. By educating them on issues facing your city and providing them with regular updates, you build your credibility and make their work a little easier.
Meet regularly with your legislators both in Sacramento and in the district. Don't wait to meet with them until there is a problem or you want something. Throughout the year, brief them on the League priority issues, topics of importance at the local level and how much their support of local control means.
Praise in public, criticize in private. If your legislator has a good record on local control, thank him or her. If he or she has a less than stellar record, ask why. Just remember to think carefully about how you and the League can work with your legislator without burning any bridges.
Find more tips at http://bit.ly/10AdvocacyTips.
---
Related Resources
---
This article appears in the June 2019 issue of Western City
Did you like what you read here? Subscribe to Western City