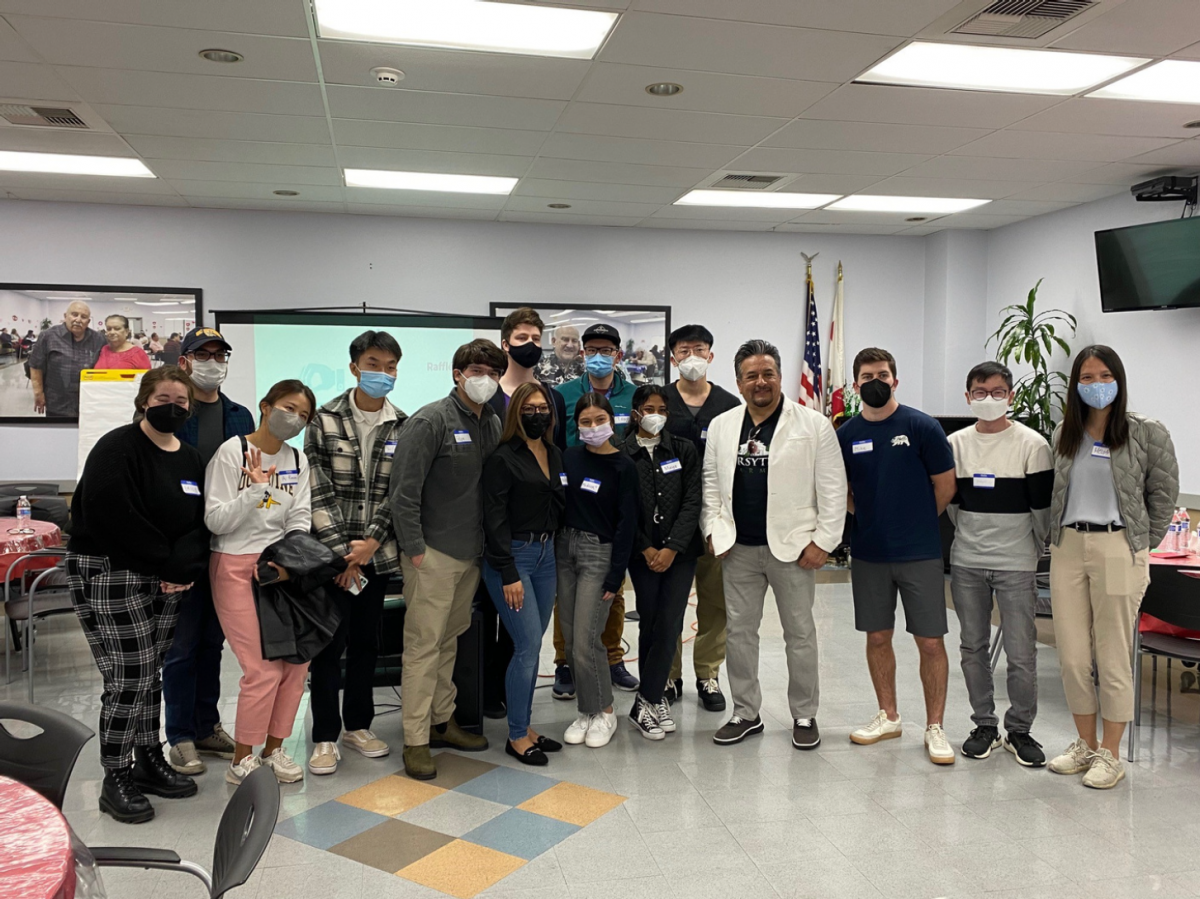 ARPA funding and tailored public engagement spur neighborhood revitalization in Norwalk
Richard Rojas is the deputy city manager for the city of Norwalk; he can be reached at rrojas@norwalkca.gov.
---

In the elevated awareness that followed the COVID-19 pandemic and racial tensions of 2020, equity emerged as a priority for cities throughout the nation. When the American Rescue Plan Act (ARPA) was signed into law in 2021, many hoped that it would help address not only pandemic-related economic issues, but also help cities build an inclusive future for communities.
For the city of Norwalk, this hope is becoming a reality. Like many cities, ARPA gave Norwalk — a Los Angeles County city of 102,733 — the flexibility and funding needed to meaningfully engage and support its most underserved communities.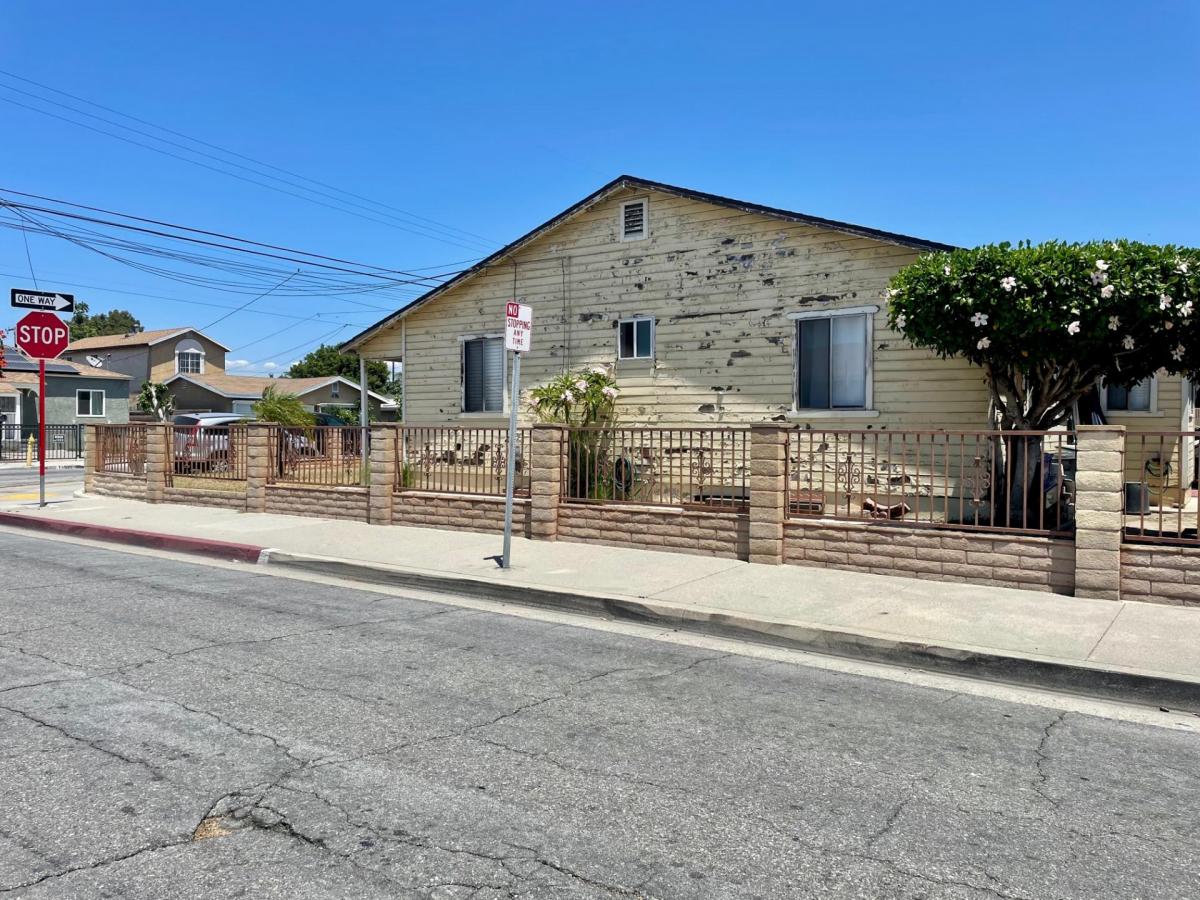 An underserved blue-collar neighborhood
City staff focused their efforts on one of Norwalk's oldest neighborhoods, the One-Ways — the only residential community in the city with narrow, one-way streets. The neighborhood was originally constructed in the early 1950s as temporary housing for servicemen and their families working at a nearby U.S. Air Force fuel supply facility. As a result, most of the homes are single-family residences that are very modest in size, ranging from 550 to 750 square feet.
Through the 1950s, thousands more homes were developed in Norwalk, providing modern amenities and layouts to serve growing households. From that point forward, the One-Ways began to serve predominately low-income households. Over time, crime increased, sometimes visibly with the presence of street gangs. In response, the city invested in public safety and social services, which helped reduce crime.
However, the neighborhood still has some serious public safety concerns and obvious signs of need. Like other underserved neighborhoods, many homes and yards lack basic maintenance, and streets are crowded with parked vehicles in narrow rights-of-way. Also, Latinos now comprise the largest share of the One-Ways' population, with many living in multigenerational households and primarily speaking Spanish.
Once the U.S. Department of the Treasury issued its final guidance for ARPA, the city realized it had an opportunity to develop collaborative interventions with this unique neighborhood. Rather than creating a program based primarily on staff observations and recommendations, the project team intentionally committed to listening to residents first, in the hopes of uncovering insights that could spur long-lasting change.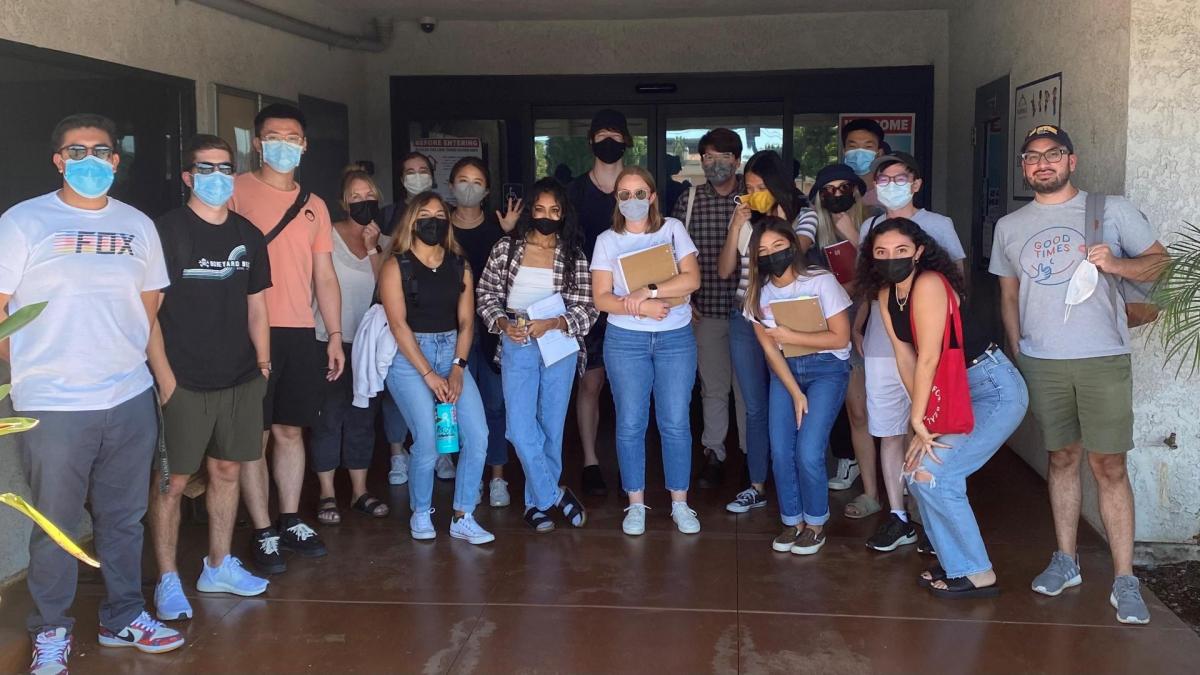 Recruiting the right team
Staff knew that the initiative could be highly successful if they could find the right partner to augment the city's limited capacity. Based on similar, successful partnerships, the city reached out to Professor Susan Harden, an instructor for the University of California, Irvine's Master of Urban and Regional Planning Program.
The graduate program is known for producing hard-working, intelligent, and resourceful students that conduct excellent outreach programs and thoughtful analyses as part of their graduation requirements. Each year, the department seeks out areas for community practicums conducted in a model similar to an AmeriCorps team.
These teams can be an invaluable resource for smaller cities. The multidisciplinary graduate student teams are equipped with knowledge of land use planning, urban design, environmental planning, community and economic development, housing, international planning, and transportation planning.
The graduate teams are also ethnically and socioeconomically diverse, with many members speaking multiple languages. Some members of the One-Ways team were raised in Los Angeles County and could easily relate to the cultural norms and unique conditions of the neighborhood, such as the challenges faced by multigenerational households.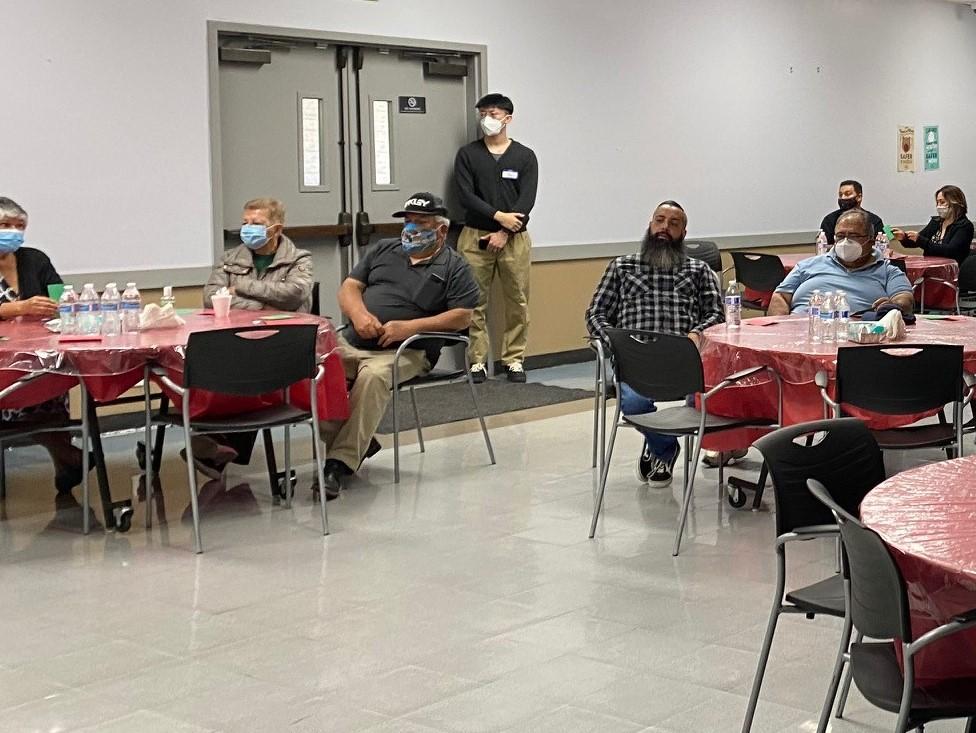 A multipronged, committed listening process
Students were tasked with helping the city identify cost-effective, feasible, and big-impact solutions that could address community needs and be deployed quickly. The team worked closely with the city's Social Services Department, which had the strongest ties to the community. The Department operates a nearby center that provides essential nutrition assistance, counseling, and supportive services to various populations, including families and seniors.
"Through our regular health programs, childcare, homeless services, and engagement with the community, we are on a first name basis with many residents," said Director of Social Services Gabriela Regalado. "Working alongside the UC Irvine students enabled the city to leverage resident and staff connections with the students' technical expertise to collect input and generate ideas collaboratively."
The student team also received guidance from Professor Harden about effective engagement strategies. To make sure that any proposed solutions would work for residents, students were first encouraged to seek a deeper understanding of the neighborhood's history and unique qualities. They walked the neighborhood, observed physical conditions, and engaged in conversations that provided a deeper understanding of resident perspectives.
It was also important that the team meet residents in a way that worked for them. Rather than host standalone events, the students were encouraged to offer one-on-one interviews and pop-up booths at previously scheduled city and school district events.
"Our residents are busy. Many residents run single-parent households and care for aging parents, as well as children," Regalado said.
This also meant offering multiple engagement opportunities. For example, the Social Services Department hosted a Halloween event that brought out residents of all ages. During the event, UC Irvine students distributed information and solicited feedback on community needs and priorities. At another event, UC Irvine students coordinated with the local elementary school to distribute surveys to children and families during a school-hosted open house.
It soon became clear that the students were not treating this as just an opportunity to complete a degree requirement or gain professional experience. They expressed sincerity and a commitment to making a lasting impact, which further strengthened the program's outcomes.
"The [graduate] students really approached this project as an opportunity to serve. As they studied the community and engaged with residents of all ages to learn about what matters most to them, they became even more invested in developing meaningful solutions," Harden said. "Residents enjoyed the opportunity for an open conversation about their neighborhood. They enjoyed the opportunity to be listened to."
Antonieta Paez, a resident of Norwalk for more than 30 years, agreed. "The students generated great ideas that are very important to our neighborhood. We appreciate the city making our neighborhood a priority," Paez said.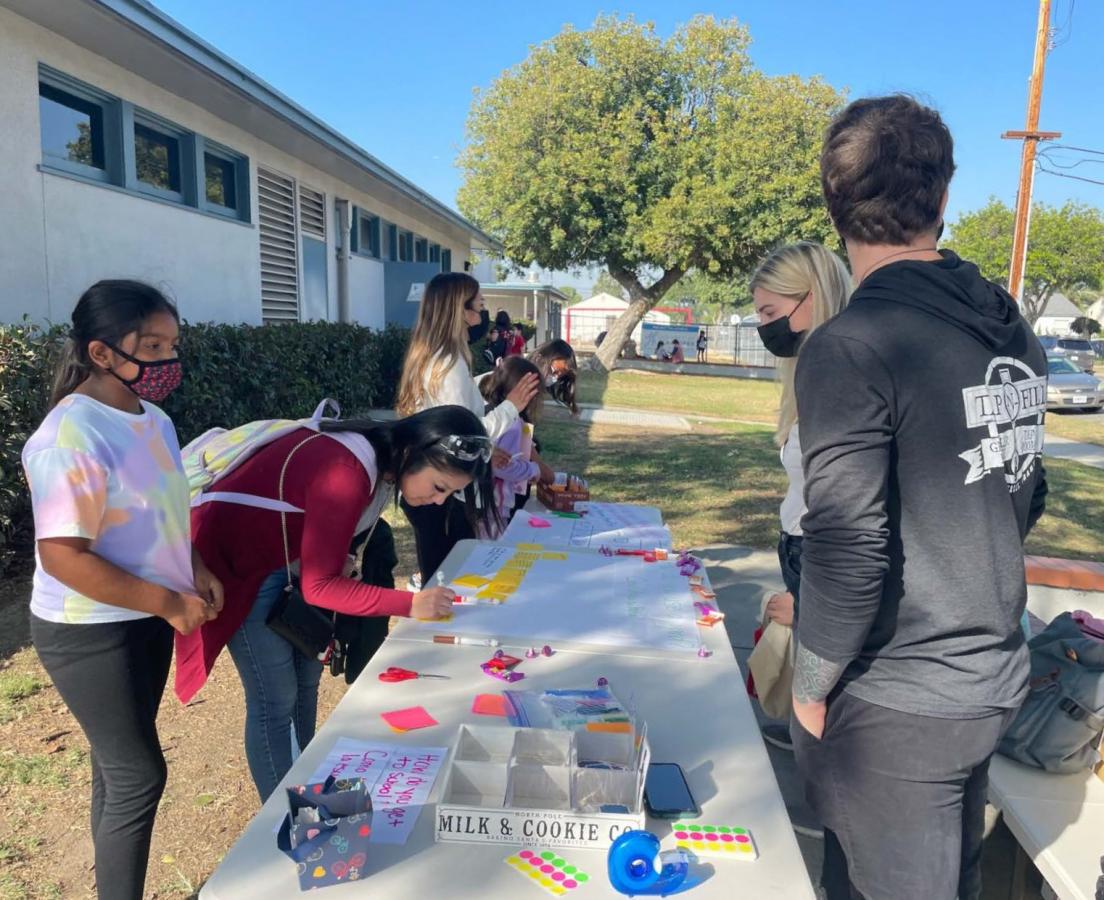 New beginning for the neighborhood
After the initial outreach campaign was complete, residents expressed an interest in several options that would make their neighborhood more welcoming, attractive, and safer.
To help make the neighborhood more inviting, UC Irvine students proposed enhancing building exteriors and neighborhood pride through grants for roof replacements, home repainting, garage door replacements, and front yard landscaping updates. Feedback from residents revealed that assistance with basic building and property maintenance is in high demand.
To address negative associations with the name "One-Ways," UC Irvine students suggested creating an entirely new identity for the community. During their survey, students observed that a significant number of homes have rose bushes in their front yards. To help elevate this feature as a unique and positive identity, the students proposed renaming the neighborhood "The Rose District," complete with custom-designed signage at neighborhood entries and rose plant distribution days to extend the landscape feature to as many other yards as possible.
The students also proposed enhanced crosswalks to address concerns about pedestrian safety. According to a recent study by Bloomberg, colorful road art reduces traffic accidents by 50%. Students suggested forming a partnership between local artists and the neighborhood elementary school to design and install decorative crosswalks.
Similarly, the students recommended integrating public art wherever possible to bolster happiness and collective well-being. For example, although removing above-ground utility poles is the preferred option to help beautify the neighborhood, the cost constraints are significant. As an alternative, UC Irvine students suggested partnering with local artists to decorate utility poles. The new artwork could help serve as a mark of neighborhood pride and identity.
Next steps: Neighborhood Revitalization Program
To help implement the requests from residents and solutions provided by the UC Irvine students, staff prepared a Neighborhood Revitalization Program for the neighborhood currently known as the One-Ways. This program will be implemented over the next 12 months and includes a budget of $2 million from the city's ARPA allocation. Eligible investments available to residents include roof replacement, home repainting, garage door replacement, and enhanced landscaping.
The city will also partner with local nonprofits, government agencies, and contractors to leverage local resources and maximize the efficacy of investments. City infrastructure investments will include enhanced crosswalks, utility pole art, neighborhood identification signs, street safety signs, and a neighborhood-specific mobility and parking analysis to evaluate and alleviate street safety concerns.
Additionally, Norwalk will use ARPA funding to hire a limited-term senior analyst to administer the program, along with other ARPA-funded strategic initiates.
"The One-Ways has needed an infusion like this for a very long time," Norwalk Mayor Rick Ramirez said. "With ARPA funding, we can help rejuvenate the neighborhood with tangible investments that people can see and feel and benefit from for years to come."
To learn more about how Norwalk's empathic, listening-first approach helped bridge divisions and uncover meaningful, cost-effective, and context-sensitive interventions, attend the "Advancing Empowerment in a Disadvantaged Community" breakout session at the League of California Cities Annual Conference and Expo, Sept. 7-9.