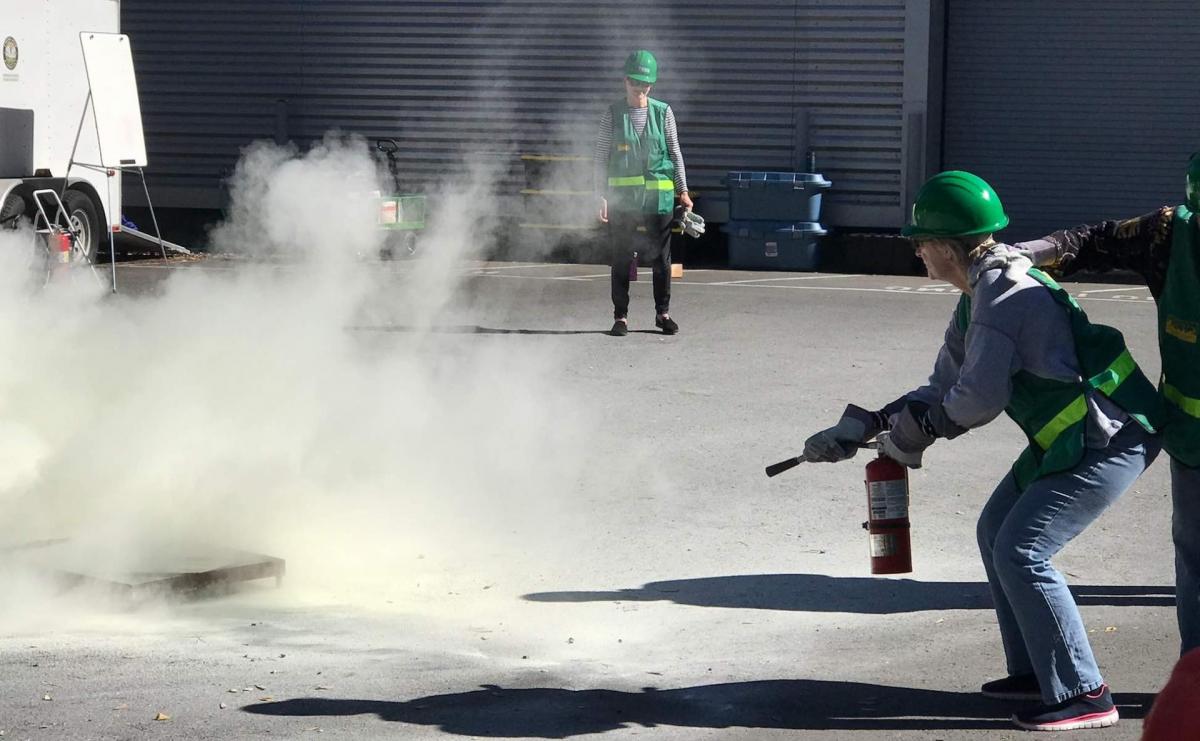 Beyond CERT: Neighbors Network Takes Response to the Next Level
Jill Oviatt is director of communications and marketing for the League and can be reached at joviatt@cacities.org.
---
California communities are vulnerable to an array of disasters — from natural phenomena, such as earthquakes, floods and wildfires, to man-made emergencies, such as gas leaks and hazardous material spills. Until a disaster strikes, many communities don't realize that first responders may not be able to reach everyone who needs help in time.
Town of Yountville Council Member Marita Dorenbecher remembers vividly the day in October 2017 when fires raging in Napa and Sonoma were threatening Yountville. Communications towers had burned to the ground, and residents were terrified.
"We were lucky. The fire didn't make it to Yountville," Dorenbecher says, "but it's just a matter of time. It's not if it's going to happen — whether it's an earthquake, fire or flood — but when."
Community Emergency Response Teams Step Up After a Disaster
Depending on the type and scope of a disaster, first responders may not make it to some areas for 72 hours to five days, so residents should be prepared to get by on their own in the initial aftermath of a disaster.
To address this critical gap, Community Emergency Response Teams (CERTs) have become increasingly common in cities throughout California. CERTs are composed of local citizens and are trained to provide emergency response, such as search and rescue for people who might be trapped, provide basic medical assistance and extinguish small fires. The Los Angeles City Fire Department developed and implemented the CERT model in 1985. It is now a nationwide program endorsed by the Federal Emergency Management Agency (FEMA).
In Yountville, about 20 of its 2,916 residents are CERT-trained. Dorenbecher was trained after the 2017 Napa fire. But that wasn't enough. She and her colleagues decided Yountville should go a step further and created the Neighbors Helping Neighbors Network.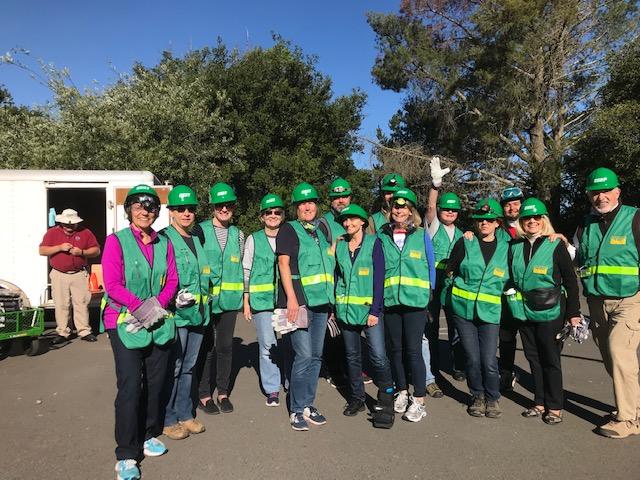 Involving Every Neighborhood
The goal is to involve every neighborhood in Yountville, with each network assigned a CERT-trained leader. Even though Yountville is a small town, the CERT-trained resident won't always know the neighborhood, but the Neighbors Network members will have firsthand knowledge of their neighbors and details about people's personal situations.
"Some people with breathing issues may need to have oxygen. Some people may not be able to walk well," Dorenbecher says. "We want to make sure their neighbors know where to find those people and can help direct first responders to them in an emergency."
Since the 2017 fires, Dorenbecher has worked closely with Yountville Vice Mayor Kerri Dorman, holding meetings in 15 neighborhoods, providing checklists for emergency best practices, demonstrating how to put together disaster preparedness kits and encouraging people to connect with their neighbors in the 10 houses on either side of them. The materials are also available on the Yountville website.
Boosting the Preparedness Efforts
Despite the enthusiasm shown by many residents, Dorenbecher doesn't think her neighbors are quite ready for the next disaster. So she's launching an annual derby, hoping the Yountville competitive spirit will inspire each neighborhood to vie for the title of "Most Prepared."
One day a year, Town of Yountville judges will visit each neighborhood, where people can show off their "emergency preparedness savvy." The best prepared Neighbors Network will be celebrated with a block barbecue.
"We are creating a prize, a party and a trophy for the winner," Dorenbecher says. "That neighborhood will keep the trophy all year until the next 'Most Prepared' derby."
What's most important isn't who holds the title, but that the entire community knows what to do and how to help each other if and when disaster befalls the town.
"We want to make it fun, so people get involved, but most importantly, we want to make sure people are prepared and protected," Dorenbecher says. "This means a lot to me and to our town."
---
Related Resources
Information on Community Emergency Response Team https://californiavolunteers.ca.gov/community-emergency-response-team-cert
Main Types of Disasters and Associated Trends, Legislative Analyst's Office, Jan. 10, 2019
---
Photo Credit: Courtesy of Marita Dorenbecher & the Town of Yountville
---
This article appears in the November 2019 issue of Western City
Did you like what you read here? Subscribe to Western City