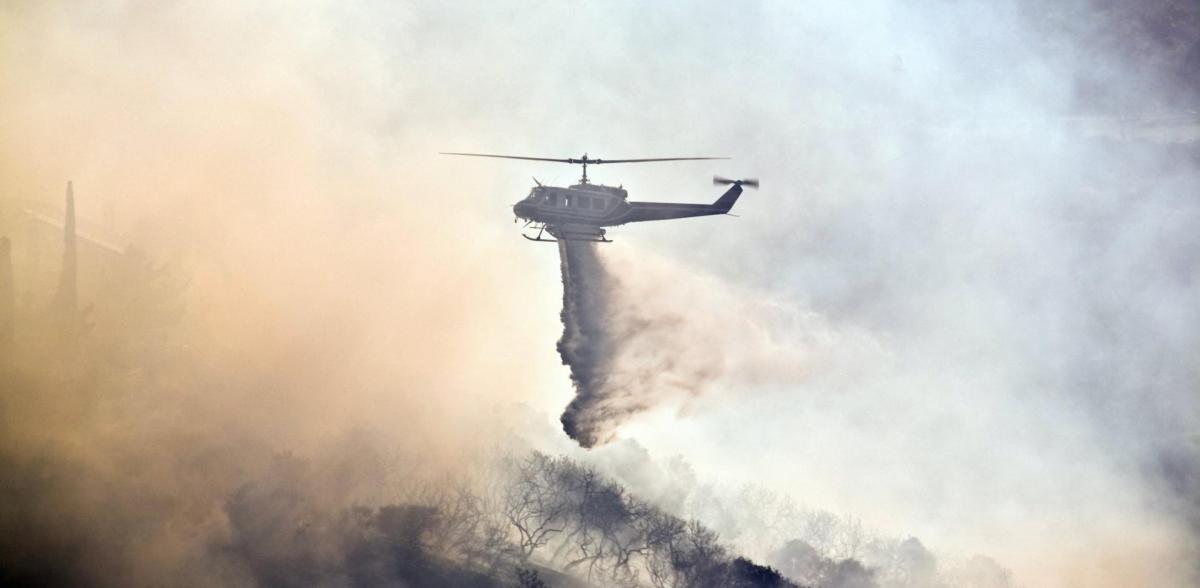 When Wildfires Strike: What to Expect and How to Prepare
Dana Carey is manager of the Office of Emergency Services for Yolo County and can be reached at Dana.Carey@yolocounty.org. Randall Stone is mayor of the City of Chico and can be reached at randall.stone@Chicoca.gov.
---
Picture this: A fire chief calls you, indicating that a significant wildfire has erupted in your jurisdiction and within a State Responsibility Area — and this puts into motion a series of actions and events. Such a call can immediately trigger:
Calls for coordinated evacuations;
Broadcast notifications;
Establishment of regional shelters; and
The arrival of thousands of personnel along with the equipment and aircraft associated with a Cal Fire Incident Management Team.
Municipal fires in California have been consistently breaking records for the costliest in terms of lives lost and property destroyed — while our departments and personnel are even more prepared than ever to battle these regional disasters. Municipal and contract fire departments have better training, stronger mutual aid agreements and an improved understanding of how fires alter our community risk profiles. Beginning in the 1970s in Southern California, large-scale wildfires have helped shape the ever-changing field of emergency management in California. Local jurisdictions throughout the state are progressing with their current planning, training and exercises, which are as varied as each city's budget.
Throughout all the training and preparations, however, one thing remains constant: emergency management is challenging and dynamic. As the 2018 fire season demonstrated, the losses, frequency and intensity of these fires mean we must further enhance our service delivery and safety practices. Many jurisdictions have focused on earthquake and flood response. But very few have practiced for regional fires, partly because:
Fire departments regularly train in and practice fire suppression;
Fire services adapt quickly, expanding and contracting very efficiently within California due to the Master Mutual Aid Agreement;
Fire departments seem to respond flawlessly, and after a department has provided more than 12 hours of mutual aid on an incident, the state provides reimbursement; and
An entire state agency, the California Department of Forestry and Fire Protection (Cal Fire), is dedicated to fire response, and its services include areas within the Wildland-Urban Interface.
Critical Considerations — Before the Fire
Relying on local municipalities to address larger regional fire risks can pile on additional risks for city operations beyond fire services. As a council member or city official, you should be aware of critical aspects of the response that impact your city in numerous ways.
For example, what if a fire starts within a municipal area and threatens to spread to a State Responsibility Area, initiating a regional response? A coordinated response plan to a large regional event can ensure that operations are most effectively drawn to suppress the fire at minimal expense to the local jurisdiction.
The location where a fire starts can determine which entity — local, state or federal — bears the costs associated with the fire.
Dropping fire retardant from aircraft can cost more than $100,000 per load. Financial considerations may not be a driving factor in how fire response is delivered. But working with potential stakeholders early in the process — before a fire is underway — can help establish protocols for when a local municipality will cover the bill and when state response agencies will pay for each of the retardant drops.
Key Elements of Planning and Preparing
Fire departments that respond under the Master Mutual Aid Agreement are required to submit their personnel and equipment costs to Cal Fire annually in anticipation of pre-event preparation, when the State of California calls upon fire departments for service with large regional events. Working with Cal Fire on mitigation projects and strategies can even help improve the area's ability to withstand the fire season. Grants are more readily available than ever to create Community Wildfire Protection Plans and establish Fire Safe Councils for local communities, and these grants expand each year as the risk profile of our communities increases.
Municipal presumption of fire risk continues to expand as we learn more about our community's risk profile and acknowledge natural firebreaks in our development planning. With additional revenues available for municipal planning — particularly for affordable housing — the opportunity to reassess our risk strategies should include recognizing regional fire advance planning.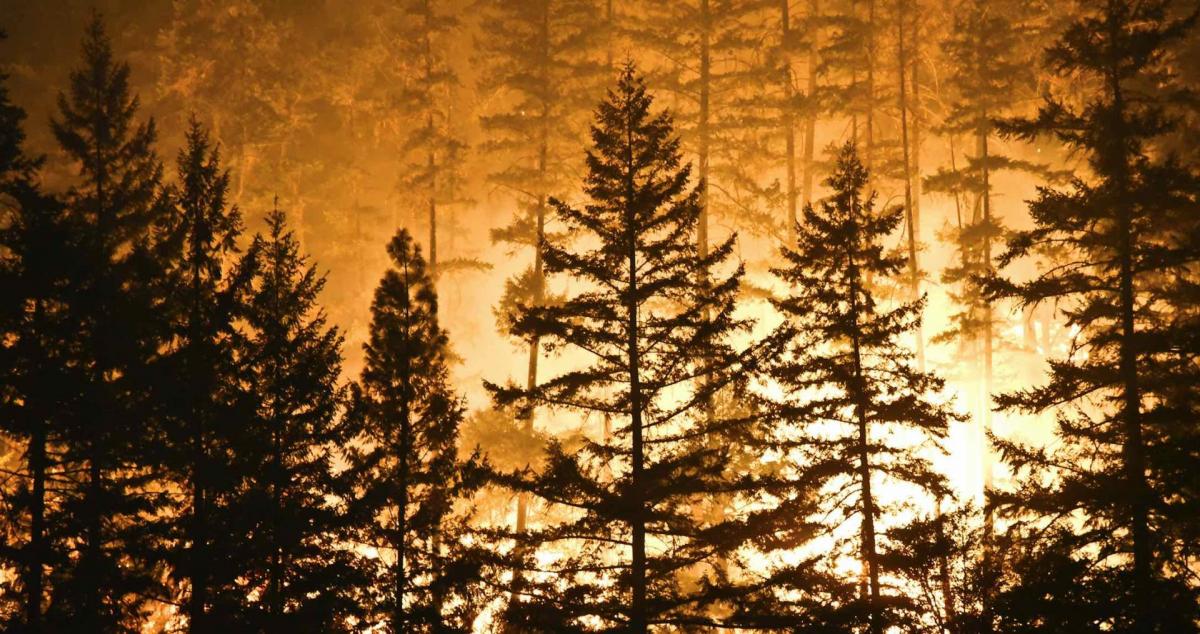 Response Options for a Large Fire
Your jurisdiction has many options for responding when a larger fire management team arrives in your jurisdiction. Regardless of fire suppression operations, you'll need to prepare for such activities as issuing alerts and warnings, launching shelter operations and providing frequent and consistent information to the public. Learning the necessary procedures and how to best fit into these larger fire management team structures is critically important and essential for success.
Ongoing Operations and Transitioning to Recovery
As the days unfold during a wildfire event, ongoing 12-hour schedules, unfamiliar high-stress environments and the need to work night shifts take a toll on city and county personnel. Practicing continuity of operations to maintain jurisdictional business while responding to a fire can be a challenge. Preparing your staff for the long road ahead to recovery is key. After fire personnel have extinguished the flames, new models of operation will be needed for addressing debris removal, streamlining building permitting and inspections and possibly even reconstructing much of the jurisdiction's infrastructure.
Long-Term Impacts
Financial investment strategies for rebuilding, coupled with tighter integration with neighboring jurisdictions, make the difference between regional success or disjointed recovery efforts. Recovery is complicated and depends on:
The immediate availability of temporary housing for displaced residents;
The infrastructure of cities surrounding your community, upon which your city may heavily rely; and
The impact of increased populations on surrounding jurisdictions.
These long-term impacts will lead to a different way of doing business for all those involved for many years to come.
But you are not alone. The California Office of Emergency Services (Cal OES) provides grant opportunities for jurisdictions that have suffered these types of regional losses. Coordinating those efforts post-disaster while assessing the new community paradigm will help guide your infrastructure decisions. You can't know what will succeed and what will fail in a regional disaster without advance preparation and planning with all local stakeholders.
For example, if the community of Chico had suffered power outages during the devastating Camp Fire, flight services could have been critically affected at a time when firefighters most needed the airport. Smaller rural airports typically don't have backup generators on hand, so when power goes out, runway lights and other critical infrastructure are offline and aircraft can't fly in or out. Careful preplanning can avoid such problems. Securing grants for backup generator redundancies, improving disaster infrastructure and response and making dramatic reductions in fuel load provide opportunities for recovering jurisdictions to thoughtfully and critically restore municipal services. Taking such measures also provides greater resilience in the aftermath of a regional fire disaster.
California municipalities' new model is to plan for and assess our fire risk profiles. Building codes have helped improve fire avoidance. But when a major fire occurs, your city's ability to respond appropriately before, during and after the disaster — and the community's capacity to rebound rapidly from such a disaster — depends entirely on your well-coordinated efforts. Smart advance planning can make the difference.
---
Annual Conference Session Dives Into This Topic
To learn more about this important issue, plan to attend the session, "When Wildfires Strike: What to Expect and How to Prepare," at the League of California Cities 2019 Annual Conference & Expo. The session will be held Wednesday, Oct. 16, from 3:45–5:00 p.m. See the conference program or app for location details.
---
Related Resources
Disasters in California: A Brief Overview of Preparedness, Proclamations and Assistance
Before, During and After California Wildland Fires: The New Normal
We Can Outsmart Disaster: Why Local Governments Should Get Involved
Public Safety and Wildfire Resilience
Leveraging the Power of Social Media When Disaster Strikes
---
This article appears in the September 2019 issue of Western City
Did you like what you read here? Subscribe to Western City