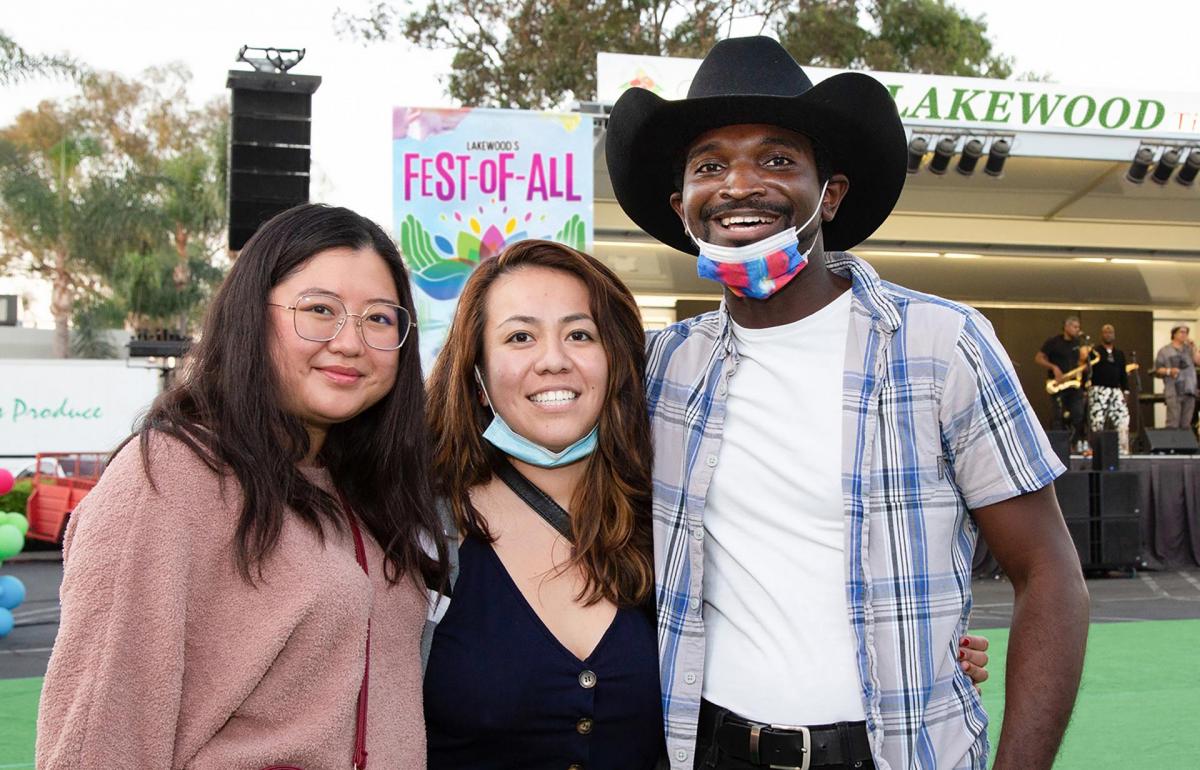 Cities in California are making systemic changes to advance racial equity
Doug Linkhart is the president of the National Civic League. He can be reached at dougl@ncl.org. Additional contributions by Brian Lee-Mounger Hendershot.
---
In the U.S., public trust is not only tied to good governance and public outreach, but also to righting the wrongs caused by historical issues of racism. If you believe, as I do, that racism is structural, then we need to change the structure. This means creating lasting change, not just short-term projects. Cities across California are doing just that, with actions that range from changes to their charters to reorganizations of their departments.
Hayward expands civic participation
Hayward is one of the few cities in the U.S. where the voters have amended the city's charter to incorporate equity. In 2020, voters adopted a measure eliminating the requirement that a resident be a "qualified elector/registered voter" to serve on the city's boards and commissions, opening participation to people without permanent legal status. The same amendment also eliminated gender-based designations and titles in favor of "neutral, gender-free designations and titles."
"Increasing resident presentation on boards and commissions, including those without permanent status, creates a sense of belonging for residents," said Regina Youngblood, an assistant manager for the city. "Residents are often in the best position to offer solutions for their community. Expanding their access gives them a voice and makes for more sustainable solutions."
This was not the city's first effort at increasing resident participation. Hayward voters passed a charter amendment in 2016 moving city elections from the state's primary election date to the general election date to increase turnout. Although this move has become more common in recent years, cities should approach this change carefully: There is a risk that doing so can result in less attention to city offices and mire local races in the partisanship of state and national elections. Communities should openly discuss the tradeoff between greater turnout and these potential risks.
As an All-America City, Hayward also includes equity as part of its commitment to civic engagement. The city's organizational chart shows residents at the top, and the city conducts broad outreach for city planning processes and decision-making.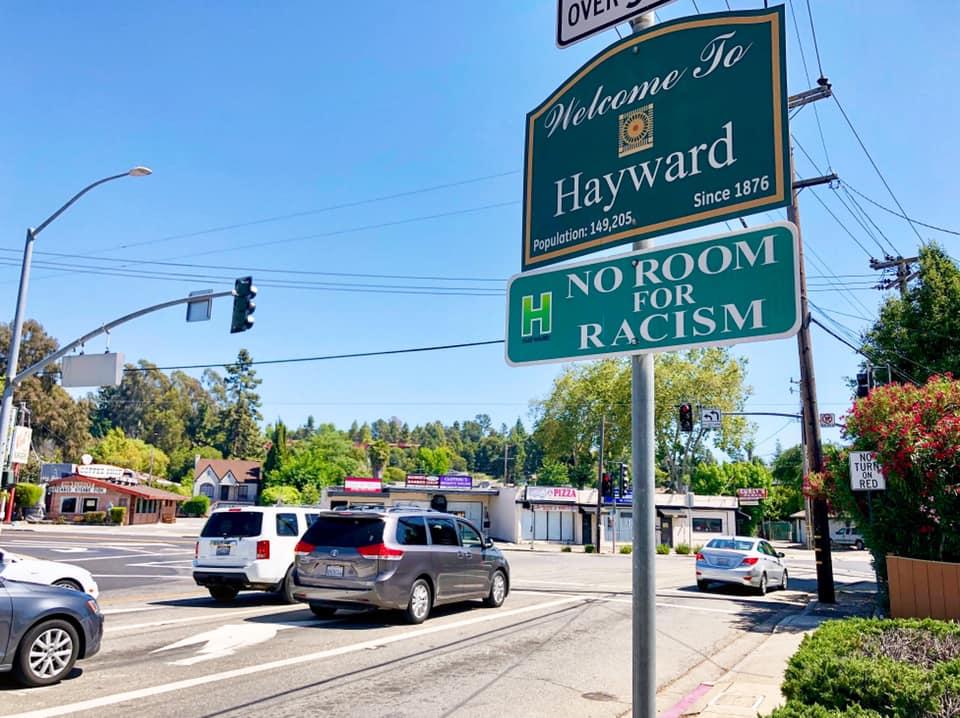 "Involvement by all residents is important to the city's well-being," said former Hayward mayor Barbara Halliday, who was a big supporter of civic engagement and equity during her 14 years as a council member and mayor.
Hayward has put racial equity at the forefront. The city is a majority-minority community, with 25% of its residents identifying only as white. Most identify as Latino or Hispanic, Asian, and Black or African American. To ensure all residents have a seat at the table, the city worked with the Government Alliance on Racial Equity in 2017 to create a task force on equity and inclusion. This resulted in the adoption of a Commitment for an Inclusive, Equitable, and Compassionate Community and a resolution declaring Hayward a sanctuary city.
Chula Vista cultivates a welcoming, connected community
Chula Vista has made a similar commitment to racial equity, building on its former status as a Welcoming America member to create an extensive equity plan. Most Chula Vista residents identify as something other than white, with over 60% of the city's population identifying as Latino or Hispanic.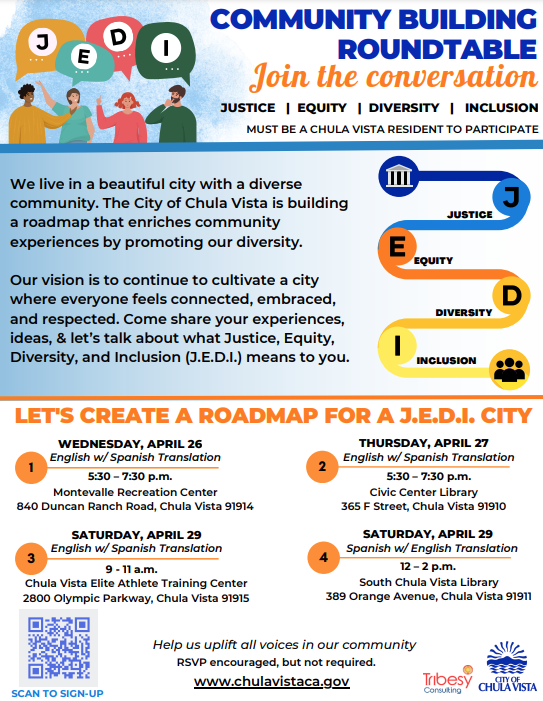 The city is in the early stages of creating a comprehensive Justice, Equity, Diversity, and Inclusion (JEDI) plan. This planning process began in late 2022 to "continue to cultivate a city where everyone feels connected, embraced, and respected." As part of the effort, the city has held 19 city staff focus groups and 10 community focus groups. The city intentionally sought out residents who do not traditionally engage with the city.
Most recently, Chula Vista formed the JEDI Guidance Council, a cross-departmental group of city staff that will champion and guide inclusive policies. Eventually, all city departments will evaluate their work through a JEDI lens, crafted by the council with approval from staff, residents, and city council. The city is in the middle of a third-party assessment of these efforts, which will ultimately inform larger policy changes.
The city has also created a digital equity plan and is part of the SANDAG Social Equity Working Group, an initiative of the San Diego Association of Governments seeking to increase the inclusion of underrepresented populations in regional planning activities.
"Historically, underrepresented or marginalized groups have not been included in planning and land use activities and decision making which resulted in discriminatory actions such as redlining," said Miranda Evans, the city's economic development manager. "The effects from some of these unjust practices still haunt our communities today and as government, it is our job to address those disparities and ensure inclusion and equity are prioritized moving forward."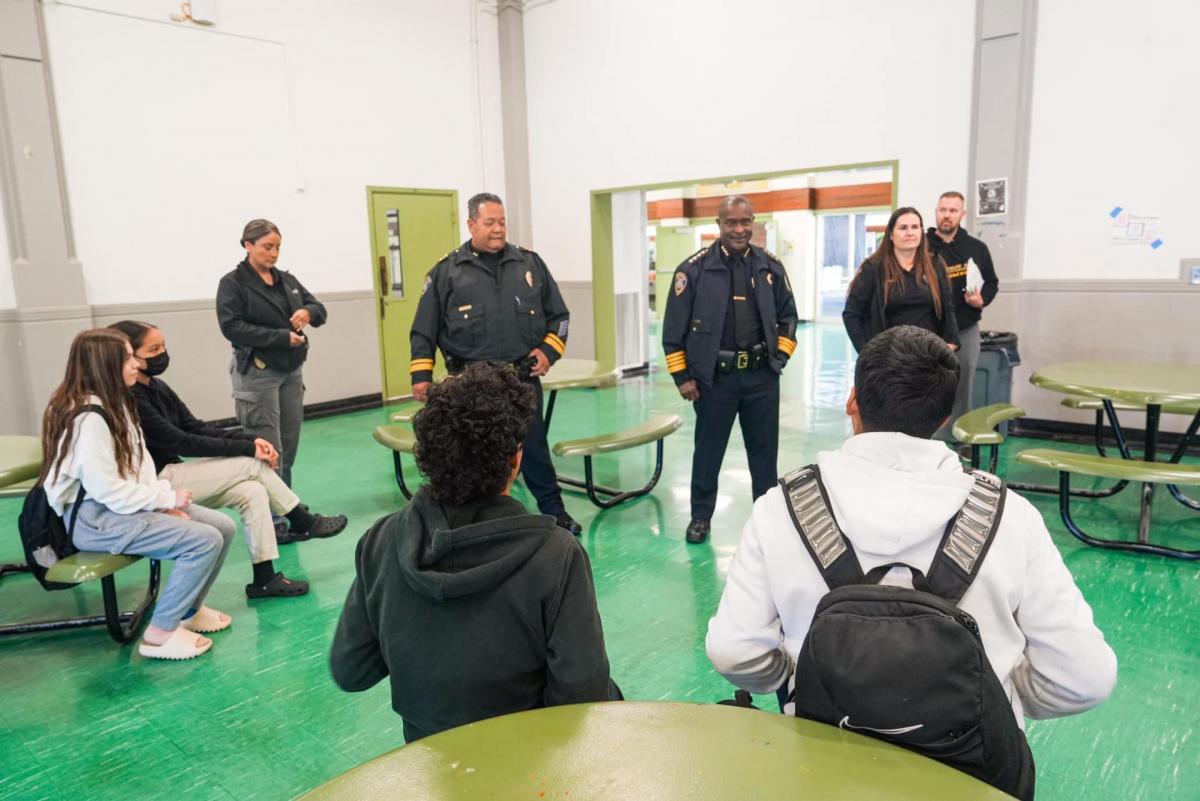 Stockton prioritizes justice and prosperity
A five-time All-America City winner, Stockton was named the "most racially diverse city in America" by U.S. News and World Report. Eight in ten of its residents are people of color. The city is well-known for its work to combat poverty and improve criminal justice, particularly in South Stockton. Decades of neglect created a vicious cycle of low education, few job opportunities, poor community health, poverty, and crime.
"Being poor and living in neglected disadvantaged segments of a community creates trauma and stressors that can adversely impact general well-being and lead to poor outcomes," Stockton City Manager Harry Black said.
Stockton's recognition as an All-America City in 2015 was based on its crime prevention and mentorship work with young Black men. Stockon was selected that same year as one of six national pilot sites for the National Initiative for Building Community Trust and Justice, a project designed to improve relationships and increase trust between communities and the criminal justice system.
Key to the city's efforts is establishing trust between the city and its residents. "When there is trust, there can be mutual accountability between the criminal justice system, particularly the police and the community," Black said. "Mutual accountability should be a part of our ultimate goal of optimizing police and community relations."
Stockton's All-America City recognition in 2018 was based partly on its Healing South Stockton project, a comprehensive effort with nonprofit organizations to combat neglect and improve well-being in South Stockton. Like Chula Vista, Stockton is also working to improve digital equity, with a project in place that has already provided Chromebooks, tablets, and three years of pre-paid internet access to over 2,000 residents.
Programs like these can have an outsized impact on disadvantaged communities. Investing in affordable, high-speed internet access and digital literacy improves educational, economic, and health outcomes for all residents.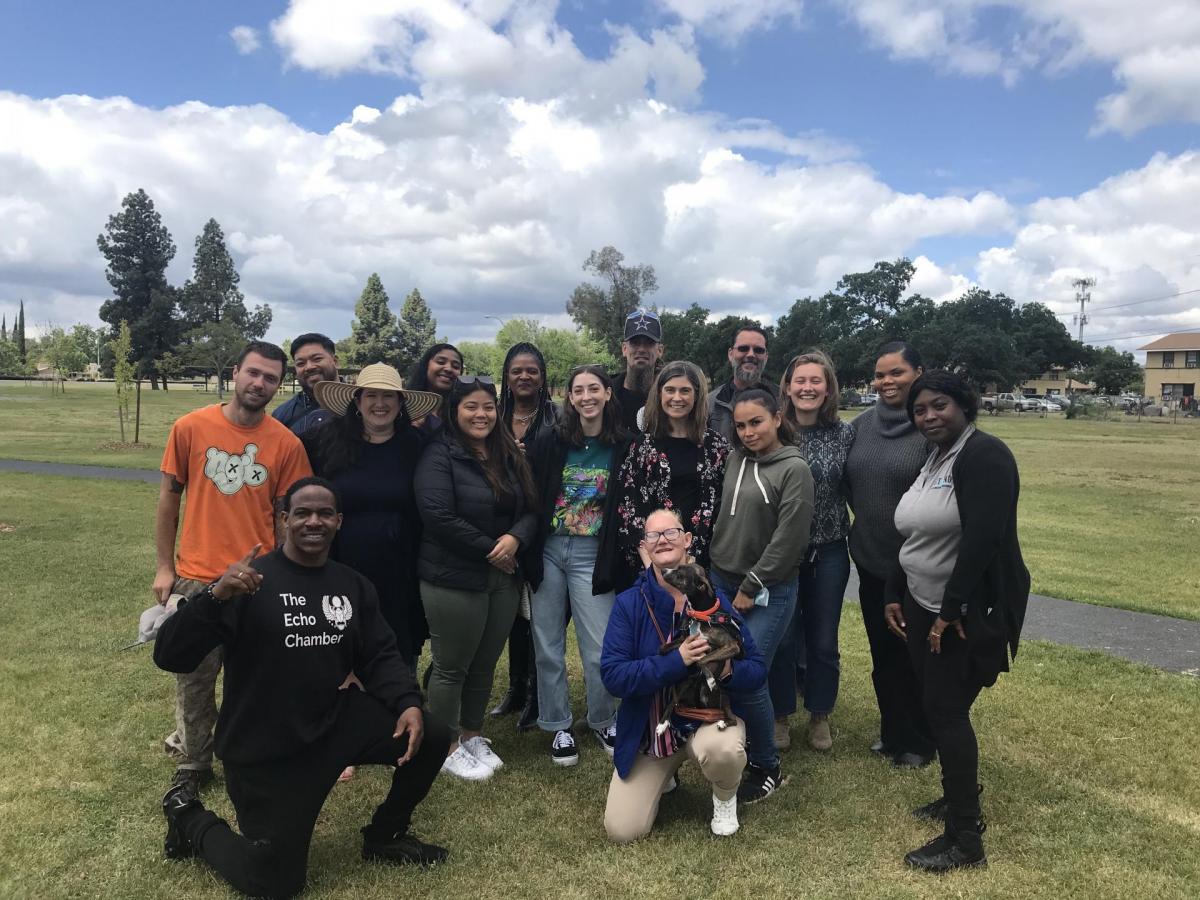 How other cities are dismantling structural racism
Many other California cities are also working to improve equity, many of which have been recognized by the League of California Cities. Some other noteworthy efforts include Long Beach's Office on Equity, which provides training to city employees and has published an Equity and Inclusion Lens Handbook. More recently, Redwood City created an equity plan and program to advance equity among departments.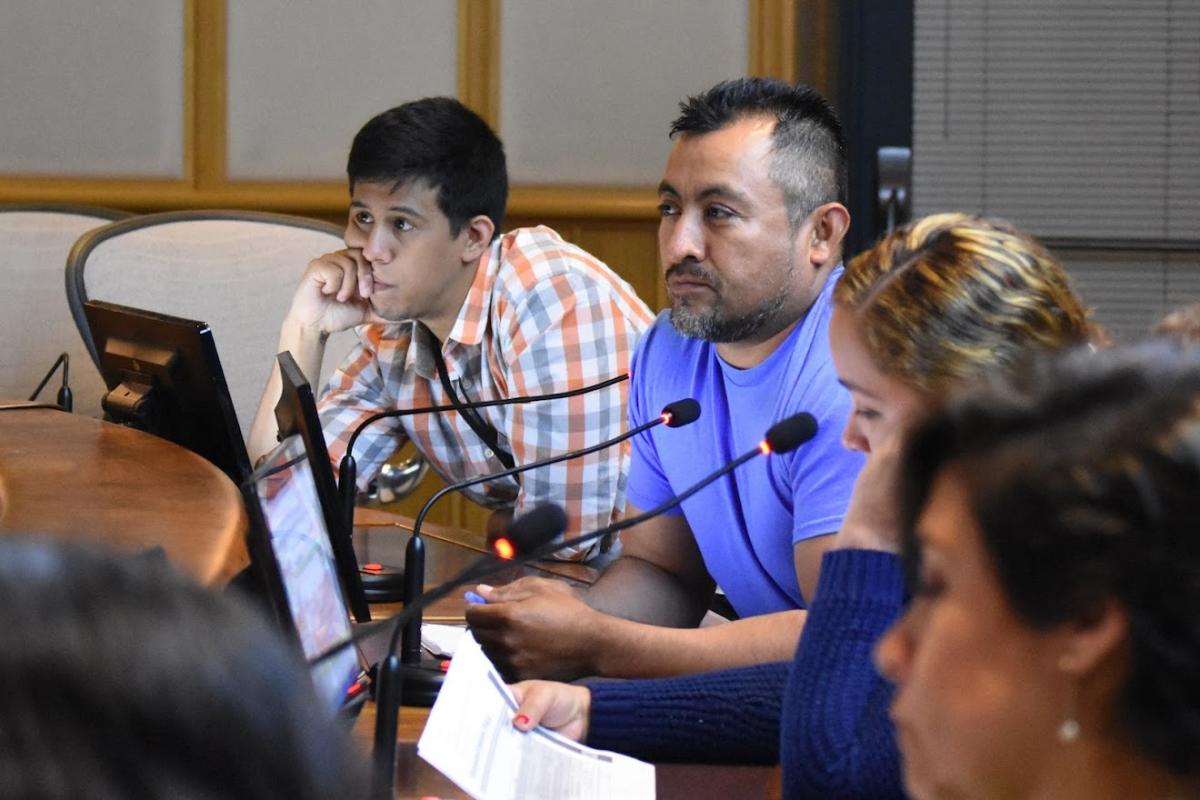 Mountain View has two popular civic leadership academies for its Spanish-speaking community and Chinese immigrant communities. Both academies serve people whose dominant language is not English, helping them learn about civic affairs and get engaged. Mountain View has also long offered translation on its web and phone services into multiple languages.
Lakewood has leaned on its faith community to help bridge cultural differences, creating a faith council two years ago that helped sponsor community dialogues on race. Lakewood formalized its community engagement into a Community Dialogue Action Plan to create ongoing opportunities for public discussion, some of which led to an annual multicultural food and music festival.
Although the national spotlight has moved on from issues of equity, diversity, and inclusion, cities cannot press pause on this vital work. The socioeconomic problems created through structural racism are centuries in the making and will take decades to unwind.
The National Civic League has added equity as a component to its Model City Charter to guide cities making structural changes, as well as the All-America Cities program, which recognizes communities that leverage civic engagement, collaboration, inclusiveness, and innovation to address local issues. For more information visit the National Civic League's website.