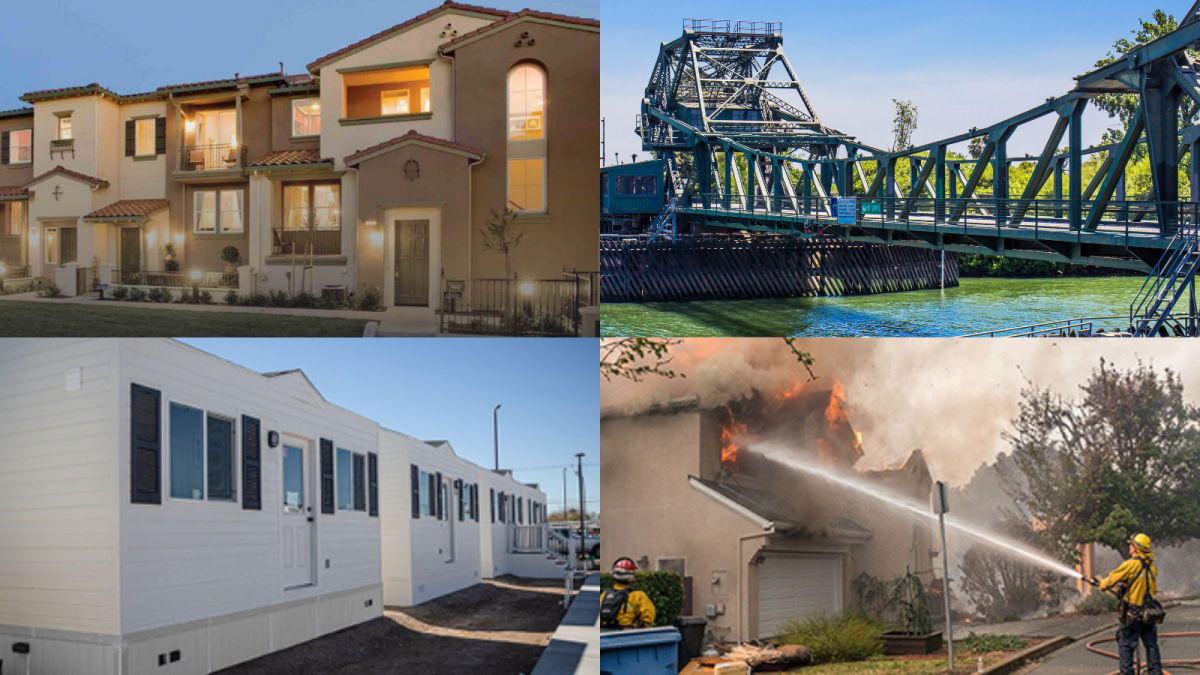 City leaders level up again in 2021, serving their communities and charting a clear path for Cal Cities' 2022 Action Agenda
As I introduce the January leadership issue of Western City magazine it seems not only fitting, but necessary to take a moment to honor and recognize the strong local leaders we have in California. 2021 was another year of considerable change and challenges for our cities, yet these leaders remained resilient and dedicated to keeping their residents safe, rising to challenges, and taking action to ensure a strong recovery. When many of these same leaders came together late last year to review the achievements and accomplishments that the League of California Cities delivered in 2021 and plan for the year ahead, it was clear that they were ready and more prepared than ever to lead their communities in the new year.
In late 2021, city leaders who serve on the Cal Cities Board and in leadership positions in Cal Cities' divisions, departments, policy committees, and diversity caucuses convened to help develop the Cal Cities 2022 Action Agenda. Based on the input and feedback from our Cal Cities leaders and our members, the Cal Cities board adopted the following 2022 Action Agenda which will serve as the foundation for our advocacy efforts this year: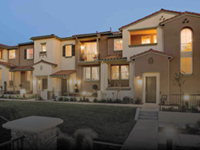 1. Secure funding to increase the supply and affordability of housing and reform state housing laws to retain local authority. Secure adequate and sustainable funding for cities to increase construction of housing at all income levels, particularly affordable housing and workforce housing. Reform state housing laws to ensure cities retain local decision-making to meet the needs of their communities.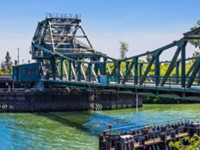 2. Attain investments to strengthen and sustain critical infrastructure. Advocate for policies that strengthen the conditions of local streets, highways, bridges, public transit, and broadband to improve workforce and economic development. Secure support for the modernization and expansion of the statewide water grid, including infrastructure, storage, and conveyance. Work with stakeholders to provide cities with access to the tools needed to ensure projects are delivered efficiently and cost-effectively to meet current and future needs.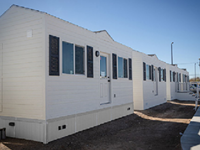 3. Secure increased funding and resources to prevent homelessness and assist individuals experiencing homelessness. Secure additional ongoing, flexible resources to provide navigation assistance, emergency shelters, and permanent supportive housing. Enhance city and county coordination and strengthen partnerships with stakeholders to ensure adequate wraparound services are available for adults and youth at risk of, or already experiencing, homelessness in our communities, and effectively address mental health and substance use disorders.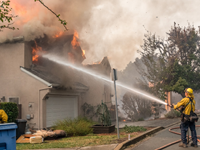 4. Strengthen disaster preparedness, resiliency, and recovery from climate change impacts through improved collaboration and resources. Secure additional resources and support to mitigate the effects of climate change, including catastrophic wildfires, drought, and sea level rise. Promote collaboration with other city, state, and federal governments, to strengthen disaster preparedness, resiliency, and recovery.
With the agenda now set, Cal Cities is already working to advance these priorities, ensuring that local voices are heard in the Capitol and cities have a seat at the table.
As city leaders are charting the recovery of their communities, their passion, dedication, pragmatism, and resiliency continue to inspire all of us at Cal Cities. That's why, as it has been for over a century, expanding and protecting local authority through advocacy and education to improve the quality of life for all Californians continues to be our priority.
Cal Cities' achievements in Sacramento and Washington, D.C., last year demonstrated the collective strength of our organization, and most importantly, our success when we speak with a united voice. Together, we successfully advanced all of the priorities on our 2021 Action Agenda achieving historic funding for broadband, more than a billion dollars for affordable housing and infrastructure, billions of dollars to help those experiencing homelessness, and billions more for California's cities in federal relief for economic recovery. You can read more about our wins in this month's 2021 Legislative Year in Review.
None of these successes would have been possible without the dedicated city leaders throughout the state. In this issue we focus not only on celebrating our collective achievements, but also on sharing some of the lessons in leadership that will help us rise to even greater heights in 2022.
With the beginning of a new year, we bid farewell to local leaders who are stepping away from city hall and welcome new leaders who have been elected to serve. I hope you enjoy reading words of wisdom in this issue from four outgoing city officials who share their leadership lessons learned and their valuable advice for incoming local elected officials.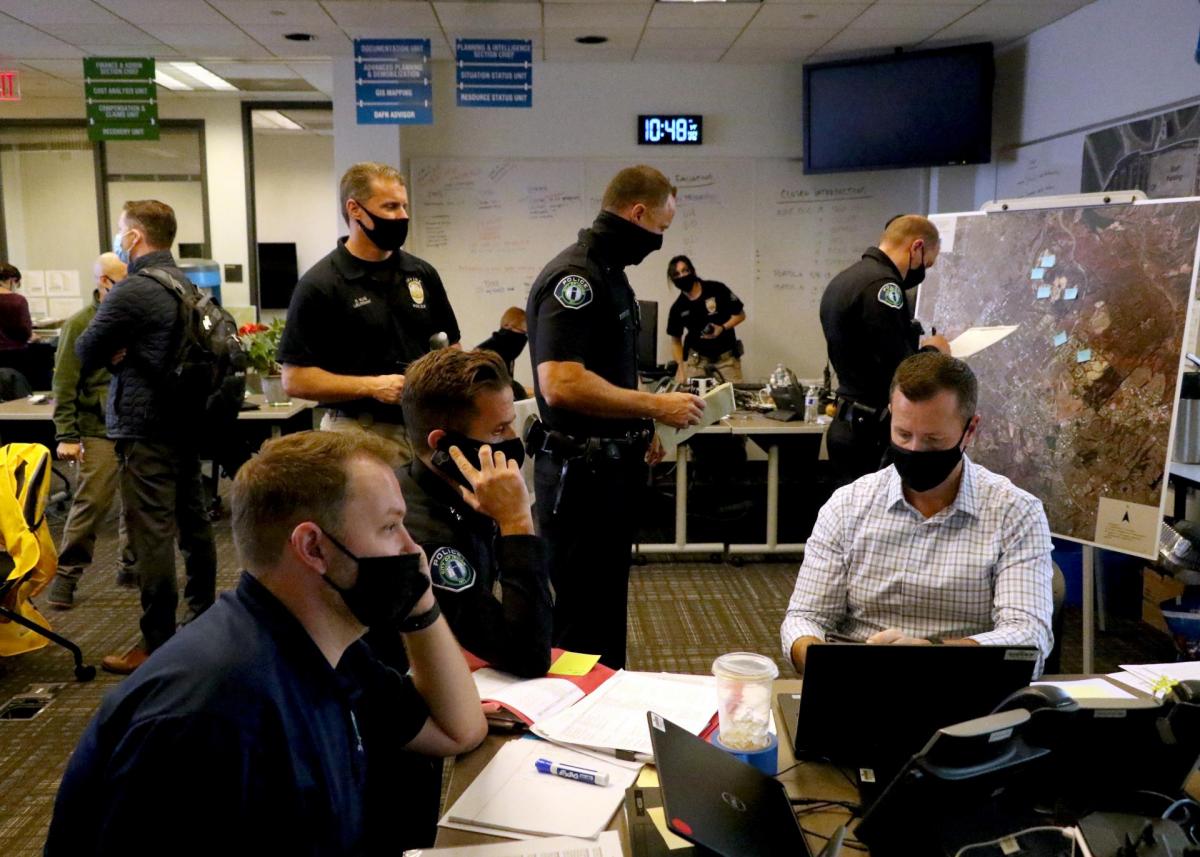 Over the last several years, local leaders have been remarkable in helping their communities plan for and recover from wildfires and other natural disasters. In How Irvine evacuated more than 100,000 residents during a major wildfire, you can learn how the city created a comprehensive emergency response toolkit for first responders and the public, which saved countless lives during the 2020 wildfire season.
While local leaders continue to rise to the occasion to serve their communities, they're also seeing a rise in incivility in their council chambers and other local government meetings. In this issue, you can also learn about new tools from the Institute for Local Government to help city leaders preserve civility in local government.
Over the past year, city officials have taken leadership to the next level. On behalf of all of us at Cal Cities, I am thankful for all of our city leaders and continue to be inspired by their efforts to bridge what divides us and focus on the ties that unite us as individuals and communities.