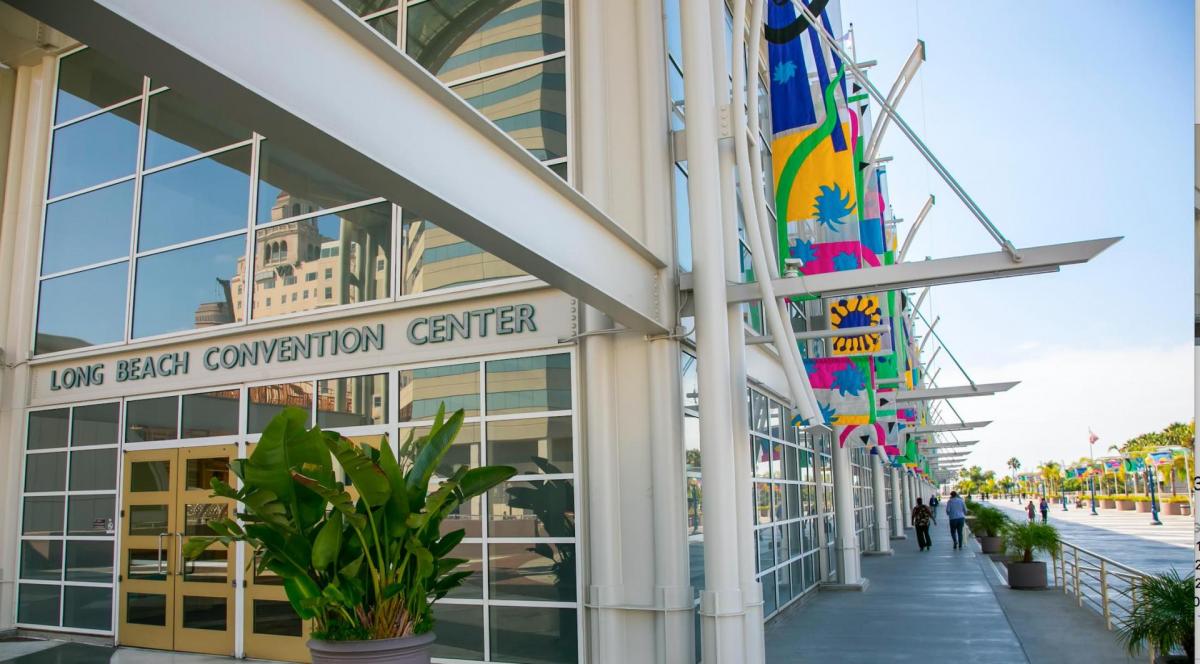 Connect With ILG at the Annual Conference & Expo
Erica L. Manuel is the CEO and executive director of the Institute for Local Government, the nonprofit training and education affiliate of the League. She can be reached at emanuel@ca-ilg.org.
---
This year, the Institute for Local Government (ILG) is offering several sessions and events at the League of California Cities 2019 Annual Conference & Expo. ILG is also hosting a table at the Expo — stop by and meet the staff, browse our materials and get answers to your questions.
Public Service Ethics Laws and Principles: AB 1234 Training
State law requires that elected and appointed officials receive two hours of training in specified ethics laws and principles every two years. Join a panel of experts as they provide an overview of essential ethics laws and principles, and receive or renew your certification in the pre-conference session. The session will be held Wednesday, Oct. 16, from 9:00–11:00 a.m.
Harassment Prevention Training for Supervisors and Officials: AB 1661 Training
This informational, interactive workplace harassment prevention training focuses on current and emerging issues related to the #MeToo movement. In this session, officials and supervisors learn how to identify, prevent and properly respond to workplace harassment, discrimination, retaliation and abusive conduct. The training helps avoid personal and agency liability in compliance with AB 1825 (2004), AB 2053 (Chapter 306, Statutes of 2014), AB 1661 (Chapter 816, Statutes of 2016) and SB 396 (Chapter 858, Statutes of 2017). This session will be held Friday, Oct. 18, from 8:45–10:45 a.m.
Innovative Solutions for Filling the Future Workforce
In this session, city leaders and educators will share successes and lessons learned from modeling unique programs that develop youth as the future of our local government workforce. By providing hands-on experiences in Fire Departments and General Services or bringing technology and accounting staff into classrooms to speak to students about municipal careers, city leaders are finding new ways to build the pipeline into public service. Learn how cities are leveraging partnerships with community colleges and high schools to get creative with long-term recruitment tools that develop a diverse workforce, increase staff engagement and build lasting alliances. The session will present fresh ideas that are helping students gain a zest for public service careers and a better understanding of local government. This session will be held Wednesday, Oct. 16, from 3:45–5:00 p.m.
Housing for All: Framing a New Conversation About Housing in Your Community
The need for housing in California has reached critical proportions, but opposition and obstacles to projects still seem to materialize at every turn. Learn about new strategies to address community opposition, funding solutions to support developers and best practices from colleagues that can help your city get its housing production back on track. This session will be held Friday, Oct. 18, from 11:00 a.m.–12:15 p.m.
Tips and Tools to Improve Trust in Local Government
In today's environment of the 24-hour news cycle, social media and "fake news," cities throughout California are working hard to strengthen trust in local government. City officials and staff are grappling with questions like, "How can we promote public trust and confidence?" and "How can we minimize missteps that undermine or damage that trust?" This session will address these fundamental questions and provide attendees with practical tools and tips to proactively avoid missteps and implement ethical best practices in their communities. This session will be held Thursday, Oct. 17, from 4:15–5:30 p.m.
Beacon Spotlight Award Ceremony
For more than a decade, California communities have led the nation on responding to climate change. Cities from throughout the state will gather to be recognized at the annual conference for their achievements in:
Saving energy;
Reducing greenhouse gas emissions; and
Adopting policies and practices that make our communities more sustainable, resilient and green.
Join ILG at its annual Beacon Spotlight Award Ceremony on Thursday, Oct. 17, from 5:30–7:30 p.m., to honor local governments making a difference. For more information, contact Karalee Browne at kbrowne@ca-ilg.org or (916) 658-8274.
For session locations, check the conference brochure or the League's mobile app. Explore the full range of ILG programs and initiatives at www.ca-ilg.org.
---
Related Resources
Beacon Program Helps Cities Lead the Way to a More Sustainable State
A Guide to Practical Public Engagement for Local Government
Engaging Your Community in the Budgeting Process
---
This article appears in the October 2019 issue of Western City
Did you like what you read here? Subscribe to Western City