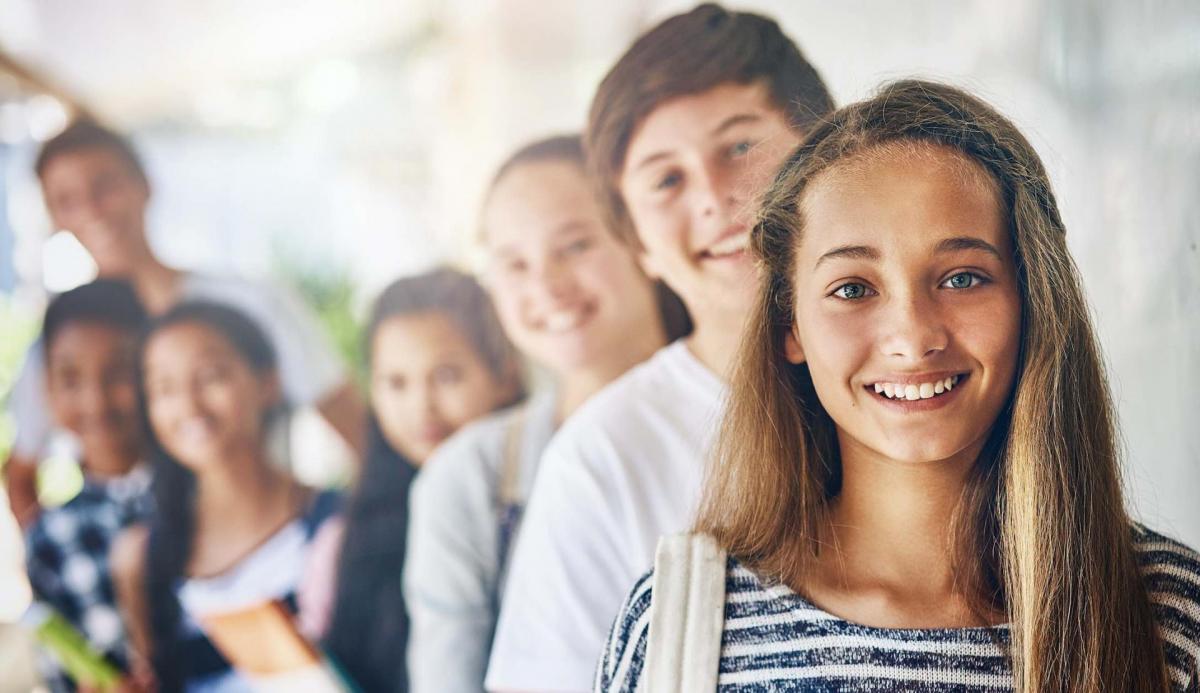 Sparking a Student's Lifelong Interest in Local Government
Randi Kay Stephens is associate program manager for the Institute for Local Government and can be reached at rstephens@ca-ilg.org.
---
Each fall, students head back to school to gain new skills and make lifelong memories. The Institute for Local Government (ILG) wants to make sure that local government plays a part in students' fond and distinct memories that can last a lifetime.
ILG's recently revised Picture Yourself in Local Government (PYLG) curriculum is now available for local agencies to use with students of all ages. The latest update includes interactive activities to help your constituents learn about the role of local government and the wide range of people responsible for operating a local agency.
Updated Booklet Can Simplify Tours, Orientations and More
The PYLG curriculum was designed with the K–12 classroom in mind, but it can also be used as a resource for your city with:
Content to include in scripts for student tours of city offices;
New staff and intern orientation materials that cover local government basics;
Background material for city staff to use when serving as a guest speaker in a classroom;
Handouts to educate boards, commissions and leadership academies about local government structure and functions; and
Easy-to-understand language tailored for youth and the public.
Generating Excitement for Local Government Careers
PYLG was first developed in 1994 as a unique student guide for local government. The new version of PYLG aligns with the California Department of Education's recently revised History-Social Sciences Framework.
Lemon Grove City Manager Lydia Romero has a long history with PYLG. She was a management analyst in the 1990s and used the original PYLG curriculum to inform dozens of students touring City Hall. Several years later at a League of California Cities Annual Conference & Expo, Romero was reintroduced to one of those students who had gone on to serve on a city council.
"Planting the seeds of interest in local government takes time," said Romero. "I'm delighted the information I presented using PYLG sparked enthusiasm for that student to get involved and play an active role in her community."
PYLG is available for your agency and education partners to use free of charge. City staff, educators and the public can use the curriculum to explore the nuances of local government's history, structure, players, services and finances. The curriculum also emphasizes the many ways youths and adults can actively participate in local government through the policymaking process or by working in an agency to implement programs and services. PYLG was designed to encourage critical thinking and help participants engage in meaningful discussion about topics such as how:
Local government can make life better for people;
Local government leadership is structured;
Citizens can enact change;
Local government meets community needs; and
Programs and services are funded.
Many adults currently serving in local government wish they had learned about essential services, administration and governance earlier in their academic careers. If your agency would like to ensure that the next generation of young leaders has an opportunity to learn about local government before they leave high school, download the updated PYLG materials online at www.ca-ilg.org/pylg.
Working together, local government leaders and education institutions can collaborate to lay the groundwork for a lifelong interest in local government.
---
How Are You Connecting With the Next Generation of Community Leaders?
Access ILG's Governments Engaging Youth toolkit to learn how to create or expand a civics education or internship program. Visit www.ca-ilg.org/geytoolkit for more information.
---
Related Resources
Connecting Youth and Civic Leadership
New Toolkit Helps Local Governments Engage Youth
Amplify Your Community's Voice by Fostering Future Leaders
Connecting Youth With Democracy
Cultivating an Inclusive and Diverse Future Workforce
Milpitas Initiative Targets Workforce Development
Cities Collaborate to Help Give Kids a Running Start for School
---
The text and table below are excerpted from the Institute for Local Government's Youth Commissions Briefing Paper #4: Connecting the Next Generation with Local Agency Careers: Ideas for Encouraging Youth to Enter Public Service, available free at www.ca-ilg.org/ConnectingtheNextGeneration.
Matching Personal Interests With Possible Careers
The table below can help frame job and career opportunities in local public agencies and public service in a way that young people can easily relate to and understand. This table can be used as a handout and as the basis for a discussion with youth about the available options that are suited to an individual's various interests, talents and abilities. The next steps may be to discuss briefly the roles of various departments at the city or county level and provide background information to get youth thinking about potential career options that may interest them.
If you enjoy or are interested in:

You might like working in this area:

Helping people solve problems and find solutions

Community development

Economic development

Elected leader's office staff

Housing

Human resources

Human services

Law enforcement

Management or administration

Neighborhood services

Operating heavy machinery

Fleet maintenance

Parks and recreation

Public works or engineering

Urban forestry

Managing money and investments

Accounting or finance

Auditing

Budget operations

Revenue services

Crime-solving and crime investigation

City Attorney's or County Counsel's Office

Criminal justice

Coroner's Office

Law enforcement

Repairing and maintaining cars, trucks and vehicles

Fleet maintenance and services

Public works or engineering

Transportation or transit

Solving complicated math problems

Accounting or financial management

City or County Clerk's Office

Information Technology services

Extreme sports

Emergency services

Firefighting

Recreation

Working with computers

Geographic Information Services (GIS)

Information Technology

Gardening

Landscaping or parks maintenance

Working with children and young people

Community services

Health services

Library services

Parks and Recreation

Social services

Teaching

Volunteer services

Writing articles and working with the media

Public Information Office

How communities, facilities and buildings (such as parks, schools, libraries and cities) are planned, designed and built

Engineering and construction

Geographic Information Services (GIS)

Law enforcement (Crime Prevention through Design)

Landscape Architecture

Parks and Recreation

Planning Department or Building Department

Doing research

Administrative office staff

City Attorney's Office

County Counsel's Office

District Attorney's Office

Elected leader's office staff

Law enforcement

Driving a truck or bus

Parks and Recreation

Public Works

Transportation or Transit

Elections and how they work

City or County Clerk's Office

City Attorney's Office

County Counsel's Office

Elected leader's office staff

Website design and maintenance

Geographic Information Systems (GIS)

Information Technology Services

Library Services

Public Information Office

Traffic systems and how traffic is managed

Geographic Information Systems (GIS)

Public Works

Alternative fuel vehicles

Fleet management

Renewable energy and energy efficiency

Facility Construction

Planning and Building Departments

Environmental protection and sustainability

Planning and Building Departments

Being outdoors

Community Services

Parks and Recreation

Physical Education

Public Works

Working with adults, seniors and the aging population

Community Services

Health and Human Services

Library Services

Parks and Recreation

Preparing for emergencies

Elected leader's office

Geographic Information Services (GIS)

Human Resources

Manager's or Chief Administrator's Office

Planning Department

Public Works

Landscape design and maintenance

Community Services

Grounds and Facilities

Parks

Public Works

Medical issues and health care

County hospitals

Health services

Management and general administration

Manager's or Chief Administrator's Office

Nature, natural resources and the environment

Parks

Planning Department

Public Works

Energy efficiency

Planning Department

Public Works

Utility Department or District

Water

Environmental Health

Public Works

Utility Department or Utility District

Recycling and solid waste

Public Works

Engineering

Environmental Health

Working with animals

Animal care services

Animal control

Law enforcement (K9, Mounted Patrol)

Public Works

Working with people with special needs

Adaptive Services

Health and Human Services

Human Resources

Library Services

Parks and Recreation

School Construction

Food Services and Nutrition

County Health Offices

Health and Human Services

Parks and Recreation

School Facilities
---
This article appears in the August 2019 issue of Western City
Did you like what you read here? Subscribe to Western City