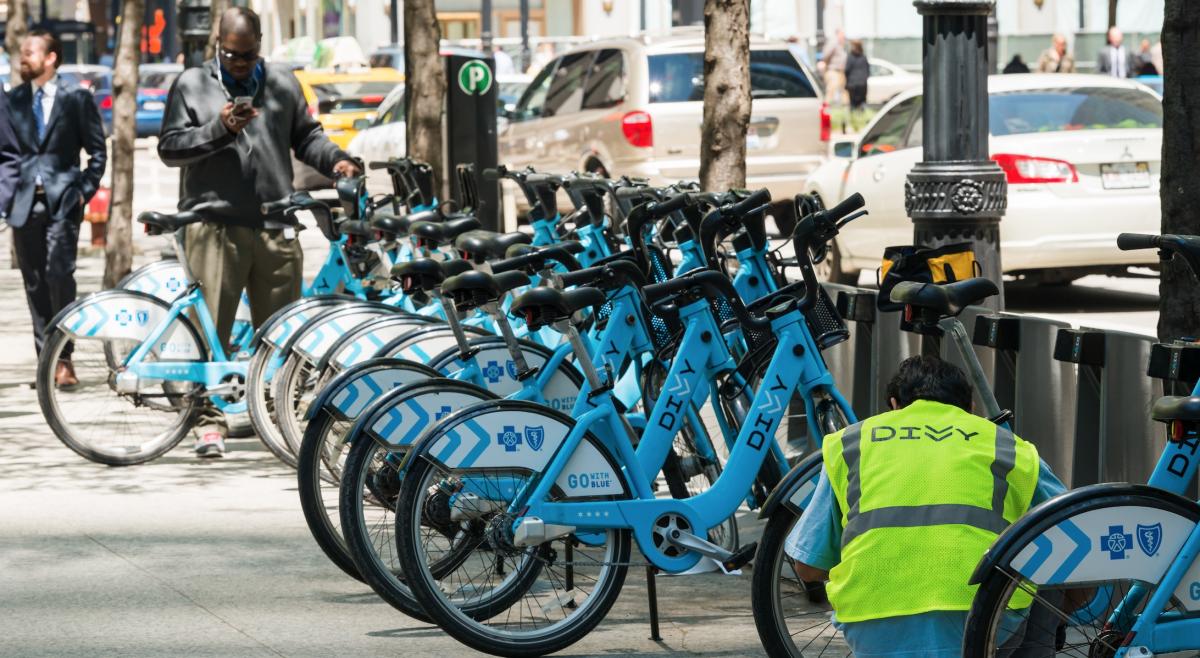 Dockless Bicycles and Scooters: Responding to New Technology
Jennifer Gore is a deputy city attorney for the City of Sacramento and can be reached at JVGore@cityofsacramento.org.
---
Few technologies have overtaken cities as quickly as that of dockless bicycles and scooters. These devices are marketed as an inexpensive, on-demand mobility solution that complements a car-free, environmentally conscious lifestyle1 and allows users to "go farther, get there faster and have more fun."2 Public reaction, however, is mixed. Some members of the public see dockless bicycles and scooters as a novel, fun and environmentally sensitive transportation alternative — but others see them as a public safety hazard. And for cities, these devices have proved difficult to regulate.
Some cities, wanting to embrace this potential first- and last-mile solution for commuters using public transit, have taken a hands-off approach to these new devices, relying on state-level regulations and market forces to control their use and distribution. Others have crafted pilot programs, allowing a limited number of vendors or devices to operate in their jurisdiction. Some cities have banned the devices altogether.
The dilemma facing cities is complicated by the numerous lawsuits related to these devices. During summer 2018, the City of Beverly Hills adopted a temporary ban to prohibit dockless electric scooters from operating in the city — a decision that became the subject of a legal challenge.3 In San Francisco, the San Francisco Municipal Transportation Agency adopted a pilot program and issued a limited number of permits to operators, which resulted in litigation alleging due process violations.4 And in San Diego, a class-action lawsuit has been filed alleging that the city and three operators have failed to keep city sidewalks clear from "an onslaught of unregulated dockless scooters," resulting in violations of the Americans with Disabilities Act.5
Though each of these cases could be the subject of a detailed case study, this article focuses instead on outlining some of the policy issues raised by dockless bicycles and scooters and the various approaches jurisdictions have taken in their quest to safely and effectively manage the public right of way without stifling innovation or new technology.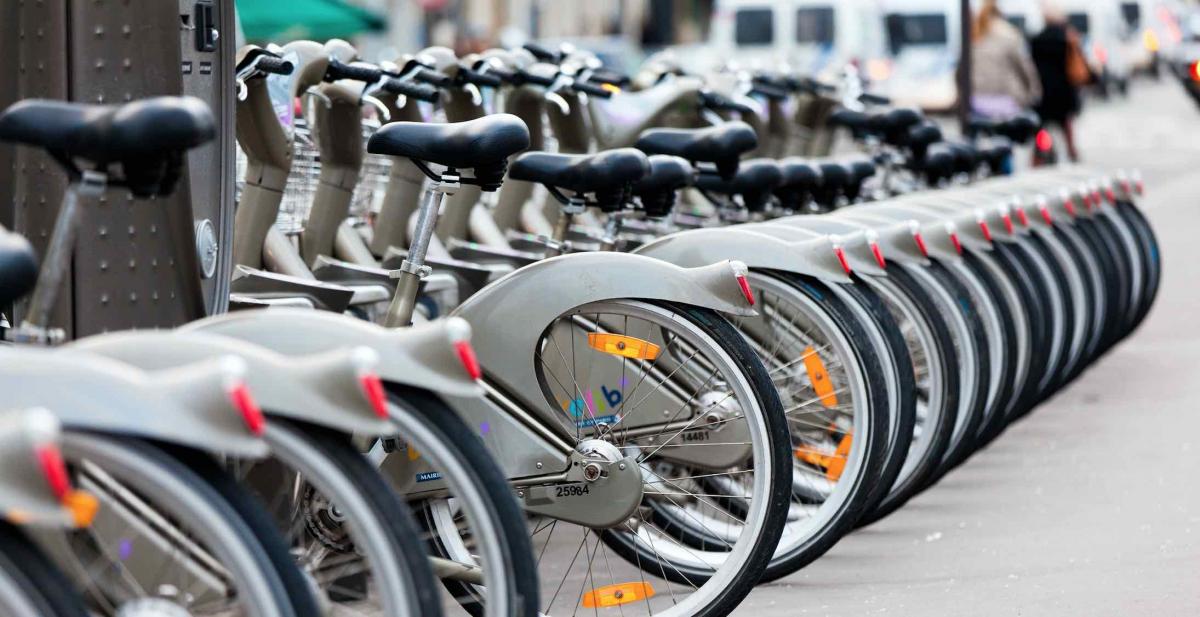 Issues Related to Right-of-Way Management
Cities and counties are charged with regulating and managing the public right of way, which is a finite resource subject to many demands. The public right of way must:
Meet the needs of pedestrians, people with disabilities, adjacent land owners and commercial enterprises;
Accommodate various utilities; and
Meet the transportation needs of a variety of vehicles.
Despite a California law that prohibits users from leaving an electric scooter lying on its side on any sidewalk or parking in a manner that obstructs the pedestrian path,6 the internet features numerous cautionary photos of dockless bicycles and scooters littering city sidewalks.7 And though state law also prohibits electric scooters from operating on sidewalks,8 many online stories describe injuries resulting from reckless scooter users riding on sidewalks.9 An entire Instagram account, ScootersBehavingBadly, is dedicated to documenting the ostensibly poor choices made by members of the public when using or parking scooters.10 In addition, a class-action lawsuit was filed in October 2018 in Los Angeles accusing several dockless scooter companies of "gross negligence."11
To address these issues, several cities have limited the number of companies that receive a permit to operate, the number of devices each operator can place in operation — or both. To limit the number of operators, several jurisdictions have conducted competitive application processes. This approach carries a risk of litigation from operators who are not selected. Therefore, it is important to:
Disclose clear, objective criteria and a well-defined process for selecting operators; and
Work with your city's legal counsel to implement that process and document the public safety basis for your decision.
Though these devices are "dockless" and self-locking, many jurisdictions have designated parking areas for them, including bike racks, painted zones on sidewalks, or special on-street parking areas. Some have also adopted "lock-to" requirements, mandating that the devices be locked to a rack or pole.
Disability advocates have championed on-street parking, arguing that allowing the devices to park on sidewalks tempts users to ride on the sidewalk to get to the designated parking area and creates a mistaken belief that they are allowed to ride on the sidewalk. Many cities require operators to accept complaints from the public about improperly parked devices and have mandated maximum response times for the relocation of such devices.
Many cities also use "rebalancing requirements" to manage the concentration of devices. These require operators to move devices to and from high-use destinations, such as transit stations, to ensure that they are available to the public during peak hours.
And because dockless bicycles and scooters are subject to vandalism and sometimes used as instruments of destruction,12 resulting in damage to public property, several cities have required operators to provide a performance bond to ensure that necessary repairs are made.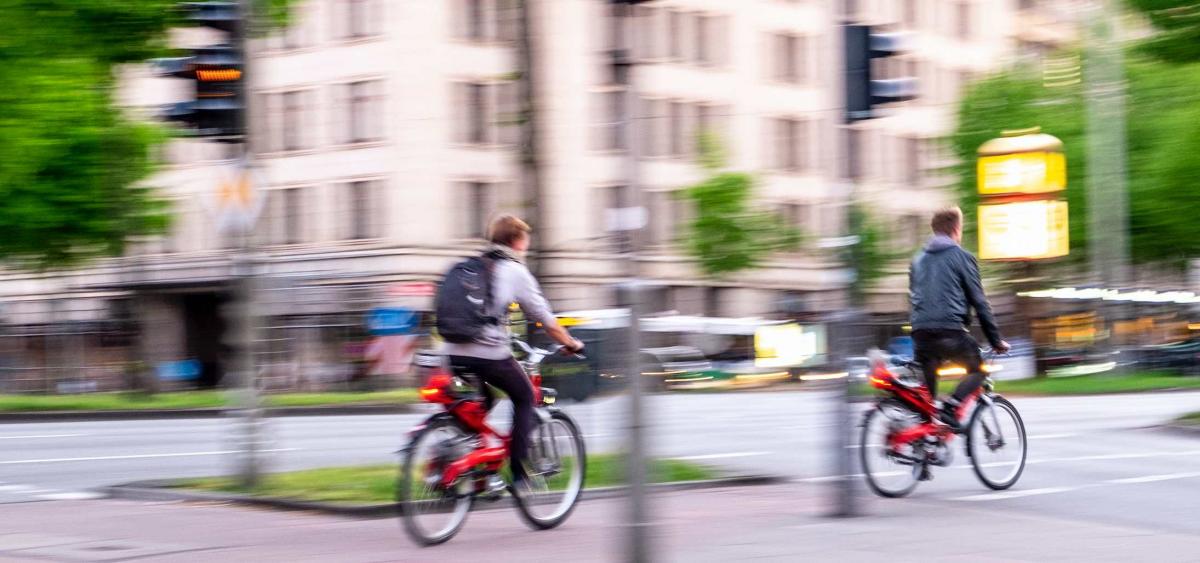 Addressing Public Safety
Another issue closely related to managing the right of way is public safety. Though state laws prohibit electric scooters from obstructing the right of way or operating on sidewalks, ensuring compliance with those laws can be a challenge — and these devices can become tripping hazards. Emergency rooms in cities where dockless scooters operate are reporting increases in associated injuries.13
Minors are still required to wear helmets when riding any bicycle or electric scooter, effective Jan. 1, 2019, but state law no longer requires adults over the age of 18 to wear a helmet when they are riding an electric scooter.14
To address safety issues, some companies have implemented "in-app tutorials" that users must view before they can unlock and ride a device,15 some give away helmets to customers16 and some are partnering with cities to launch public education campaigns on safely operating and parking electric bikes and scooters.17
In addition to public education campaigns, some cities require that devices be equipped with software to limit their speeds to 15 miles per hour to match the state's speed limit on electric scooters.18 Police departments can enforce laws and regulations, ticketing users who operate scooters on sidewalks, exceed the speed limit or obstruct the right of way.
In addition to enforcing safety laws and requiring companies to provide or fund safety education, many jurisdictions are impounding improperly parked or unpermitted devices to address trip hazards and concerns about accessibility and safety. Cities are also requiring operators to submit maintenance and repair plans for their devices to help ensure that brake lights work, tires are not damaged and other mechanical issues that affect safety are addressed on a regular basis.
Most — if not all — cities also require companies to maintain adequate levels of insurance and to indemnify the city for any liability associated with the operation of permitted devices.
Making Equity Part of the Equation
Many cities condition the issuance of permits on the equitable distribution of devices throughout their jurisdiction and are taking other steps to make this new technology available to low-income individuals. Several cities require reduced-cost plans for individuals meeting specified income eligibility requirements.
Some cities also require companies to equitably distribute and operate a certain percentage of their fleet outside the downtown or commercial areas. This helps to achieve the claimed transit benefits and provides opportunities for users in areas that may be economically disadvantaged.
For these efforts to be impactful, it is important to require companies to make their devices accessible to users who do not have a credit card or smartphone. Companies should also provide instructions in various languages.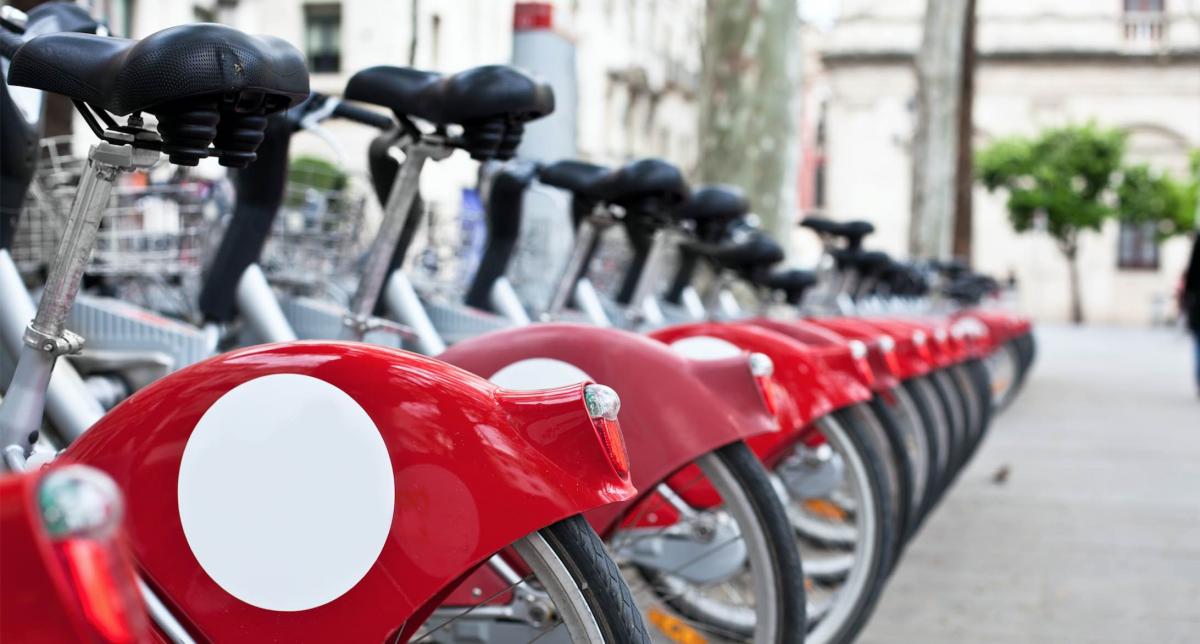 Imposing Fees, Fines and Penalties
Cities must also examine the costs associated with permitting dockless scooter and bicycle companies. Costs may include:
Permit application processing;
Program administration;
Permit compliance monitoring and permit enforcement;
The purchase of software to monitor and enforce regulations; and
Infrastructure, such as parking and other necessary improvements.
Cities may consider imposing fees or charges on bicycle- and scooter-sharing companies, including for the use of local government property. To ensure that any fees or costs imposed on companies are properly providing incentives for both users and companies and are consistent with state law, cities should carefully evaluate the proposed fees or costs and consult their city attorney.
Issues Related to Data Sharing and Privacy
Finally, cities may want to require bicycle- and scooter-sharing companies to share certain anonymized data with them to inform future policy decisions, such as the effectiveness of regulations and enforcement and other transportation planning decisions. Because these companies collect financial and location data about users, several jurisdictions require copies of privacy policies with their permit application, and some agencies require companies to obtain cyber liability insurance.
Responding to an Evolving Technology
Cities have many options for addressing dockless scooters and bicycles in California, and this article is not intended to present an exhaustive discussion. In choosing the options that make the most sense for your jurisdiction, it is important to talk to your legal counsel. And given how quickly this industry is growing and the issues being litigated, it is certain that the responses to this new technology will continue to evolve.
---
About Legal Notes
This column is provided as general information and not as legal advice. The law is constantly evolving, and attorneys can and do disagree about what the law requires. Local agencies interested in determining how the law applies in a particular situation should consult their local agency attorneys.
---
Footnotes
[1] <https://www.li.me/about-us>.
[2] <https://jump.com/about/>.
[3] Bird Rides, Inc. v. City of Beverly Hills, et al. (Case No. 18STCP02762) (Los Angeles County Superior Court), filed Nov. 1, 2018.
[4] Neutron Holdings, Inc. d/b/a LIME v. City and County of San Francisco (Case No. CPF-18-516368) (San Francisco County Superior Court), filed Oct. 12, 2018.
[5] Alex Montoya, et al. v. City of San Diego, et al. (Case No. 3:19-cv-0054-JM-BGS) (U.S. District Court for the Southern District of California), filed Jan. 9, 2018.
[6] Cal. Veh. Code, § 21235, subd. (i).
[7] Benjamin Haas, Chinese Bike Share Graveyard a Monument to Industry's "Arrogance," The Guardian (Nov. 24, 2017) <https://www.theguardian.com/uk-news/2017/nov/25/chinas-bike-share-graveyard-a-monument-to-industrys-arrogance>; Sasha Lekach, E-Scooters Aren't Getting Stolen, the Real Issue is Sidewalk Litter, Mashable (April 17, 2018) <https://mashable.com/2018/04/17/electric-scooters-sidewalk-litter>.
[8] Cal. Veh. Code, § 21235, subd. (g).
[9] Samantha Raphelson, Dockless Scooters Gain Popularity and Scorn Across the U.S., N.P.R. (Aug. 29, 2018) <https://www.npr.org/2018/08/29/643058414/dockless-scooters-gain-popularity-and-scorn-across-the-u-s>; Olivia Carville, As Deaths, Injuries Pile Up, So Do Claims Against Electric Scooter Firms, Insurance Journal (Oct. 31, 2018) <https://www.insurancejournal.com/news/national/ 2018/10/31/506097.htm>
[10] https://www.instagram.com/scootersbehavingbadly/
[11] Borgia v. Bird Rides, Inc. (Case No. 18STCV01416) (Los Angeles County Superior Court), filed Oct. 19, 2018.
[12] Peter Holley, The Life of an Electric Scooter: Nasty, Brutish, and Often Short, The Washington Post (July 27, 2018) <https://www.washingtonpost.com/technology/2018/07/27/life-an-electric-scooter-nasty-brutish-sometimes-short/?utm_term=.8b57b4ab9199>.
[13] Arman Azad, That Electric Scooter Might be Fun. It also Might be Deadly, CNN (Oct. 1, 2018) <https://www.cnn.com/2018/09/29/health/scooter-injuries/index.html>; Peter Holley, Hospital ER Reports 161 Percent Spike in Visits Involving Electric Scooters, The Washington Post (September 24, 2018) <https://www.washingtonpost.com/technology/2018/09/24/hospital-er-reports-percent-spike-visits-involving-e-scooters/?utm_term=.6d4926b0ec22>; Tracey Lien, Scooter-Shares Grow, but Users Regularly Ignore Safety Rules, Los Angeles Times (May 24, 2018) <http://www.govtech.com/ fs/transportation/Scooter-Shares-Grow-but-Users-Regularly-Ignore-Safety-Rules.html>
[14] Assem.Bill No. 2989 (2017-2018 Reg. Sess.); Cal. Veh. Code, § 21235, subd. (c).
[15] Peter Holley, Bird Says Safety is its "Top Priority." So Why is the E-Scooter Company's Instagram Page Nearly Devoid of Helmets? The Washington Post (Dec. 21, 2018) <https://www.washingtonpost.com/technology/2018/12/21/bird-says-safety-is-their-top-priority-so-why-is-e-scooter-companys-instagram-page-nearly-devoid-helmets/?utm_term=.f921b677b962>.
[16] Ibid.; Katie Pyzyk, Lime Launches $3M Campaign to Promote Rider Responsibility, Smart Cities Dive (Nov. 6, 2018) <https://www.smartcitiesdive.com/news/lime-launches-3m-campaign-to-promote-rider-responsibility/541444/>.
[17] See, e.g., Constance Farrell, Santa Monica Launches Public Education Campaign on E-Scooter Safe Rules of the Road, Santa Monica Daily Press (Aug. 23, 2018) <https://www.smdp.com/santa-monica-launches-public-education-campaign-on-e-scooter-safe-rules-of-the-road/168770>.
[18] Cal. Veh. Code, § 22411.
---
This article appears in the April 2019 issue of Western City
Did you like what you read here? Subscribe to Western City