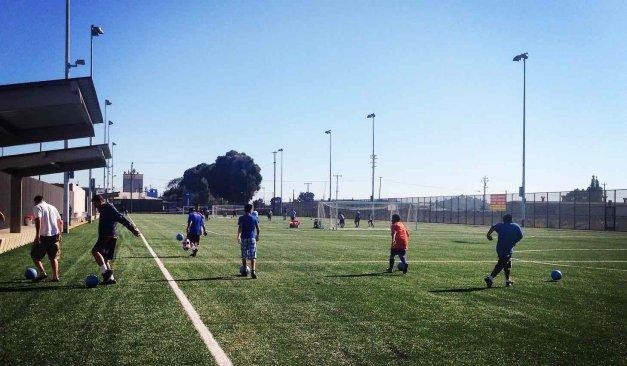 Fight Blight in Your City With Brownfields Tools
Ignacio Dayrit is director of programs for the Center for Creative Land Recycling (www.cclr.org) based in Oakland and can be reached at ignacio.dayrit@cclr.org.
---
California cities are littered with properties that discourage economic activity, attract crime, depress property values and degrade quality of life. Communities seeking to convert blighted areas to commercial, industrial, residential, mixed-use, open space or other productive uses lost their primary tool when the state eliminated redevelopment agencies. However, Enhanced Infrastructure Financing Districts (EIFDs) and Community Revitalization Investment Authorities (CRIAs) are new economic development tools that offer the use of tax-increment financing. Communities statewide are exploring ways to use these tools, which require innovative approaches and new partnerships to maximize their potential.
In addition to EIFDs and CRIAs, the California Association for Local Economic Development (CALED) encourages cities to consider and utilize an underused set of resources in federal and state brownfields funds. A brownfield is real property whose reuse is compromised by real or perceived contamination. Under this definition, practically all sites in any community can use brownfields resources.

What Constitutes a Brownfield?
Any property with a history unknown to prospective purchasers and developers may harbor contaminants in its buildings, soil or groundwater — or on adjacent properties — that could expose future owners, developers and lenders to liability. This is true for agricultural land, open space, suburban property and land historically used for industrial purposes.
How Brownfields Affect Cities
Brownfields sites impact communities:
• In neighborhoods — These sites affect neighborhoods and main streets. Many downtown areas, in both small towns and large cities, have sites that were once used as churches, theaters or stores. Development tends to leapfrog sites suspected of contamination, which creates land-use challenges and a checkerboard effect of vacant and often unsightly properties;
• In lost tax revenue — Cities lose potential sales, property and business tax revenue from unused sites, and city coffers are drained because these sites tend to attract crime, vagrancy and vandalism and drive up public safety costs; and
• In development decisions — Federal and state laws impose enormous financial responsibilities (costs that may far exceed the economic value of a clean property) and legal challenges on responsible parties for contamination on a site.
For these reasons, cities can use state and federal resources (see "Funding Sources" below) to protect communities from these liabilities on practically any site, with a few exceptions. The assistance can be as modest as $5,000 for an All Appropriate Inquiry Phase I site assessment, required by lenders and grantors, or may run to millions of dollars in site cleanup funds. The technical assistance that accompanies these grants accelerates the eventual reuse of such sites.

Federal and State Funding: How California Compares
California communities lag behind other states in utilizing federal financial resources for brownfields. For example, the state of Maine has a population of less than 1.4 million and a land area of 35,380 square miles. In 2016, Maine communities received 19 grants totaling over $7 million under the U.S. Environmental Protection Agency's brownfields program. In contrast, California has a population of 39.2 million and a land area of 163,695 square miles but its communities received only five grants totaling $1.7 million in 2016. There was a slight increase in California applications for 2017, which may improve the grant allocation to the state. The main factor in the small number of applications from California is lack of staff capacity to write and manage grants.
In 2016, the state Department of Toxic Substances Control (DTSC) awarded four assessment grants totaling $300,000. The California Environmental Protection Agency awarded five grants to cities in 2016 totaling $1.74 million.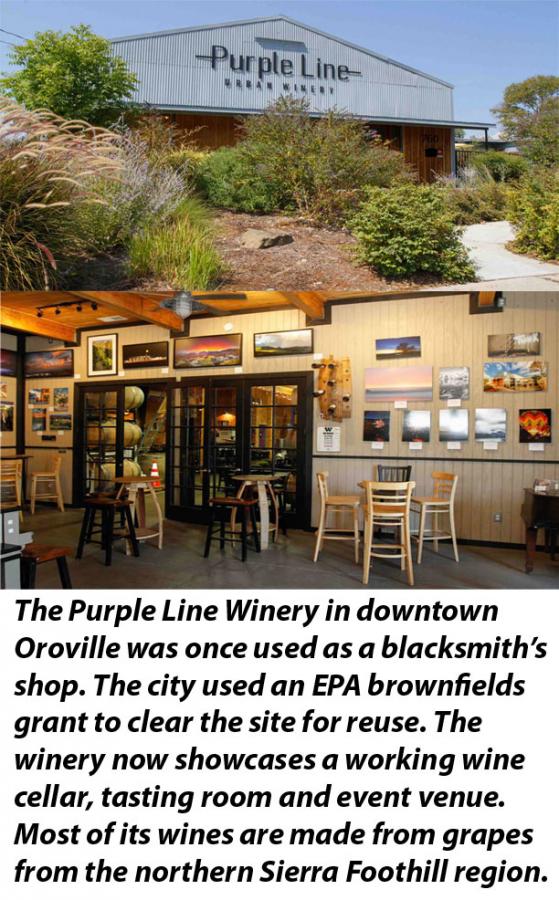 The State Water Resources Control Board introduced two new grant programs in 2016 and awarded $19 million for assessment and remediation through 26 grants under its Site Cleanup Subaccount Program (SCAP), with most of the grants going to the Los Angeles and Central Valley regions. These grants are specifically designed for sites with serious threats to groundwater quality. In 2017, the program prioritized sites with chlorinated solvent contamination (typically associated with dry cleaners) and a long regulatory history.
Accessing Resources for Brownfields
While federal and state guidelines vary, most public entities qualify to receive grants and nonprofit developers qualify for some of the grants. Private entities may access this assistance in partnership with public and nonprofit organizations.
The League and CALED share the goal of improving the economic outlook for all cities and are partnering to bring brownfields expertise to all communities interested in receiving assistance.
For more information, contact: Michelle Stephens, program manager, CALED; email: michelle@caled.org; or visit the Brownfields and Land Revitalization Committee web page at www.caled.org/caled-brownfields-committee.
---
About the California Association for Local Economic Development
The California Association for Local Economic Development (CALED) is the premier statewide professional economic development organization dedicated to advancing and delivering economic development. Its members comprise public and private organizations and individuals involved in economic development — the business of creating and retaining jobs.
CALED established two technical committees to advance this work. The Tax-Increment Financing (TIF) Committee shares knowledge on new TIF tools created after the state eliminated redevelopment agencies. The Brownfields and Land Revitalization Committee (BLRC) identifies funds, tools and expertise to revive and redevelop blighted sites. The committee comprises seasoned professionals who work on a wide variety of brownfields issues and includes redevelopment and finance experts, attorneys and environmental consultants. The BLRC education subcommittee educates communities and practitioners about best practices in the development of brownfields properties and informs CALED's Legislative Action Committee and board members about brownfields regulations and legislation that impact economic development.
For more information, visit www.caled.org.
---
Funding Sources
The U.S. Environmental Protection Agency provides grants for site assessments, planning and cleanup, and revolving loan programs and environmental workforce development programs. Additional resources used for brownfields redevelopment include funds from the federal agencies of Housing and Urban Development, Agriculture, Energy, Commerce (Economic Development Administration) and several others.
The State Water Resources Control Board offers several grant programs to assess and clean up sites that are contaminated with petroleum and other chemicals that threaten groundwater quality. The Department of Toxic Substances Control provides grants for assessment and low-interest loans and grants for cleanup. Infill and redevelopment projects commonly leverage other state funds from agencies including the Strategic Growth Council, Department of Transportation, Department of Housing and Community Development and California Infrastructure and Economic Development Bank.
Financing tools commonly used for land revitalization include New Markets Tax Credits and housing tax credits. The Enhanced Infrastructure Financing District (EIFD) and Community Revitalization Investment Authority (CRIA) are tax-increment financing tools that can be used for land revitalization.
---
Resources to Fight Blight
For more information on these resources, visit the California Association for Local Economic Development at www.caled.org and the Center for Creative Land Recycling at www.cclr.org/state-resources/california – state.
---
The Importance of Brownfields Investment: A Yreka Case Study
by Obadiah Lovrak-Hamrick and Logan Smith
---
​Obadiah Lovrak-Hamrick is a summer analyst for the Siskiyou Economic Development Council (SEDC). Logan Smith is a senior manager for the SEDC. The SEDC is a nonprofit organization that collectively serves all Siskiyou County communities. For 30 years the SEDC has pursued projects that increase the economic wellbeing and permanent job base in its rural area. For more information on the SEDC's brownfields work, visit siskiyoucounty.org.
---
A $400,000 investment by the United States Environmental Protection Agency's (US EPA) brownfields program resulted in a private investment of nearly $40 million. Additionally, these public-private investments generated further economic impacts of $4.5 million annually through jobs created, economic multipliers and improved property tax revenue in the community. As this rural California case study demonstrates, the US EPA brownfields program is an important tool for economic redevelopment.
Located in upstate California, just south of the Oregon border, Yreka (pop. 7,832) is a rural community historically dominated by timber industries. The region's economy collapsed during the late 1980s as federal public land-use priorities changed. In 1980, fewer than 100 timber mills were operating in Siskiyou County; by 2013, only three mills remained. Thirty years after the economic collapse, Yreka is still recovering from the regional economic depression. Yreka's current rates of unemployment and poverty are more than double state averages at 19.9 percent and 36 percent, respectively.
This is a common scenario in communities nationwide. The fallout from the collapse of local industry can leave rural communities without a strong economic base and with an assortment of contaminated properties (brownfields) that inhibit further development. After a century of heavy industrial use, many of the vacant timber mill brownfields in Yreka brought down surrounding home values, deterred development with potential environmental contaminants and were a general drain on the local economy. Fortunately, US EPA brownfield assessment and cleanup funding provides a precise path to improve economically important sites, recycles existing infrastructure and protects future human and environmental health.
In 2013, the City of Yreka and the Siskiyou County Economic Development Council completed an environmental assessment grant under the US EPA brownfields program. The US EPA grant was used to assess former mill sites identified by the community as important. Consequently, the assessed brownfield properties were given planning estimates regarding environmental remediation and redevelopment costs. The elimination of uncertainty surrounding the brownfield properties and the newly gained approval from California regulatory agencies coincided well with a market upswing, and redevelopment activities started rapidly
Within four years of project completion, the partners had built two light manufacturing businesses, a Habitat for Humanity office center and a moderate-sized retail business. These redevelopments created more than 100 jobs, which represents an approximate 3.5 percent increase in Yreka workforce. The partners also helped to develop a portion of the Yreka Creek Greenway park and locate property for a new $2.8-million-dollar public transit center.
The most beneficial aspect of this brownfields assessment program was reducing the uncertainty surrounding the cost of redeveloping several brownfields sites. If a company is aware that a potential development site is a brownfield but doesn't know the specific type or amount of contaminant, the uncertainty surrounding the cost of remediation can deter it from redeveloping the site. By determining the nature of contamination through brownfield assessment grants, economic development organizations can give potential developers a clearer picture of remediation cost, allowing them to figure those costs into their return on investment analysis. In this case, actual brownfield contamination wasn't nearly as costly as the perception of environmental liability.
The investment from the US EPA Brownfields program has proved to be a successful venture with significant payoff for the City of Yreka. Staff reports that the city's administering the grant has added to the program's benefits, enhanced their working knowledge of the local land base and environmental issues and greatly increased their capacity to administer future grants.
The Siskiyou County Economic Development Council is pursuing further grants from the US EPA brownfields program to remove uncertainty surrounding former industrial sites and, where necessary, remove and remediate contaminated soils.
Economic development organizations nationwide should consider their local inventory of brownfields and the ways in which the US EPA brownfields programs can assist in redevelopment efforts.
---
Photo credit: Courtesy of Loren Townsley/Asian Journal (Larry Itliong Village photo); ©2016 Chico Enterprise-Record, reprinted with permission (Purple Line Winery photos)
---
This article appears in the May 2017 issue of Western City
Did you like what you read here? Subscribe to Western City
---