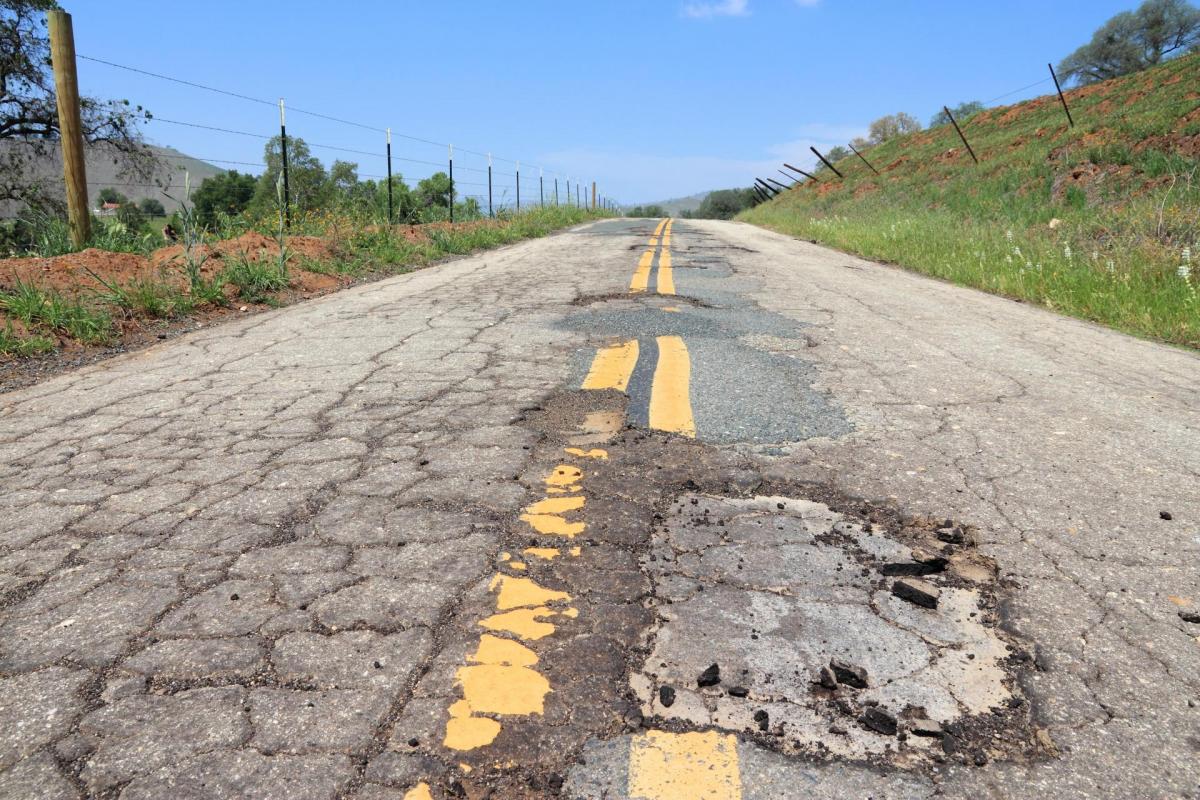 Isolated and costly: The unique infrastructure challenges facing rural communities
Karalee Browne is the assistant executive director for the Institute for Local Government; she can be reached at kbrowne@ca-ilg.org.
---
Rural communities face different infrastructure needs and challenges than many larger cities. They do not just lack the tax base from big businesses that larger cities have. They also have a hard time attracting advocates, consultants, construction crews, and developers due to isolated locations, small project sizes, and outdated planning documents. As a result, rural communities often have a huge backlog of infrastructure needs, which is becoming problematic, and in some cases life-threatening.
While the federal Infrastructure Investment and Jobs Act has many cities excited about the upcoming opportunities, rural leaders worry that they lack the staff and matching dollars to compete with bigger cities for their fair share of the bounty. Although rural cities have access to state grants, they just do not have the new, shovel-ready projects that are required for most funding opportunities.
However, programs like the Institute for the Local Government's (ILG) BOOST Program are offering hope for low-capacity cities struggling to find funding to create more resilient and equitable communities for their residents.
The problems are large, and progress is slow
In August of 2020, the city of Needles faced the possible failure of its last working water well. The city once had four working wells, but three wells failed to meet state water quality standards, leaving just one to satisfy the needs of its 4,844 residents.
As a record-setting heat scorched the desert community, the city's water woes grew desperate when the electric panel of the last well failed; the community only had 24 hours of reserve water in storage tanks. The city utility manager worked around the clock with other staff members to replace the electric panel to ensure the community's water supply did not go completely dry.
"If you don't have water, you can't live," said Needles Utility Manager Rainie Torrance.
A group called Rebuild SoCal Partnership helped bring national attention to the city's plight, landing the story on the front page of the Los Angeles Times and on the desk of Senator Dianne Feinstein, who put pressure on the California State Water Resources Control Board to come through with emergency funding. The city received $1.9 million to drill a new well and an additional $1.1 million for a booster station, which turns the water pumps on and off as needed.
"We are incredibly grateful for all of the assistance we have received thus far, but there is still so much more to do," said Needles City Manager Rich Daniels.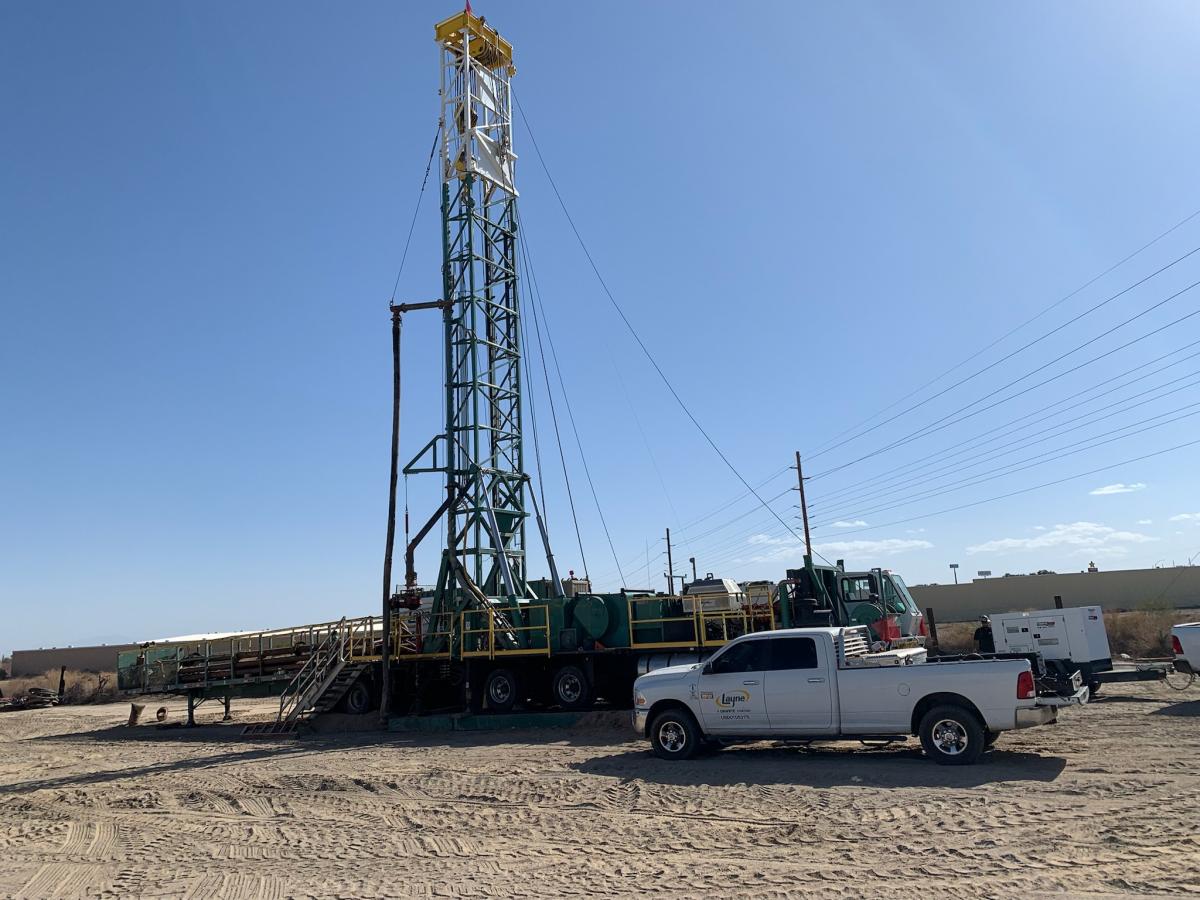 After months of trying to find a contractor, work began on the new well — just as the COVID-19 crisis was escalating. The new well was set to supply the city with 5,200 gallons of water per minute, which was almost twice as much as the city was getting out of any other well. This would have created opportunities for growth and development that the city had been lacking for decades.
However, in March of 2022, the city received horrible news: The new well was contaminated with naturally occurring minerals from the Colorado River. Contractors managed to restore one well to working order, but staff are unsure how long it will remain in operation. Now the city is once again desperately seeking help to fix a dire situation.
"Every morning we get up and fight for the existence of our city and its residents," said Daniels.
City staff are asking the state to reappropriate existing grant funds to treat existing wells, but the process is notoriously slow and tedious. To achieve its long-term goals, the city needs nearly $10 million in funding to develop a water treatment facility and replace existing manifolds, pipes, and water lines, which are more than 50 years old.
"Our infrastructure is in terrible shape," said Daniels. "Water, sewer, bridges, and roads have not been attended to for years due to our lack of funding. We need additional resources to sustain the livability of our community."
This is not an issue unique to Needles. Statewide, approximately 84% of water infrastructure funding is from local water rates, with the remaining balance coming from the state (13%) and federal government (3%). As a result, water rates have been rising in California, in part to help fund drinking water infrastructure repairs and upgrades.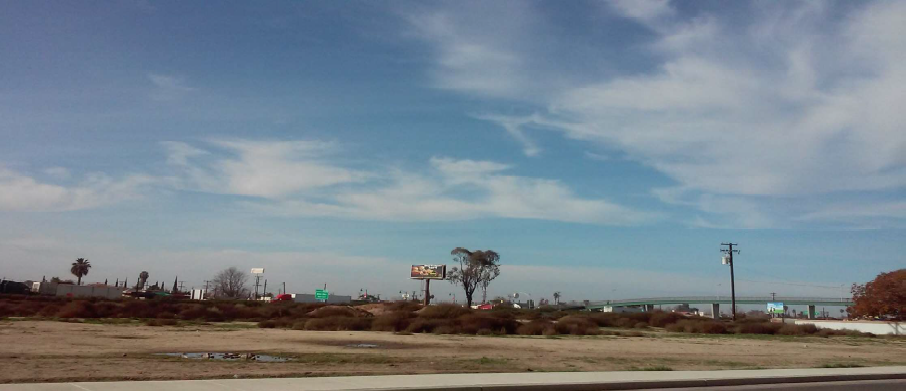 Even "small" projects have big budget impacts
The city of McFarland, located in the San Joaquin Valley, is also in dire need of upgrades to its water wells and wastewater treatment plant. McFarland City Manager Kenneth Williams says this is a large, looming liability for the city, but the issue goes beyond water infrastructure. McFarland's streets and roads are also in need of repair — something he hears about constantly from residents.
"You start [repairing] at one end of the city and by the time you get to the other end, it's time to start all over again," said Williams.
The city is currently looking to repair a one-mile stretch of one of its main streets. The bid came in just over one million dollars.
"That's a huge amount of money for a small city," said Williams. "Grants are the only way staff can afford to address the many necessary infrastructure needs the city has."
The biggest issue with grants, Williams says, is finding them. "There are so many grants out there, but we don't have the experts to find them, or write them. We rely on our public works director to find infrastructure grants or my chief of police to find public safety grants, and that's me."
Yes, you read that right. Kenneth Williams is the city manager and the chief of police for the city of McFarland. This demonstrates another issue for small rural communities. Staff often fill several roles because the city cannot offer high enough salaries or find qualified candidates to fill senior-level positions.
"We can't pay a lot, so when we get great people, it seems like we train them, and then they leave," said Williams.
The city of McFarland currently has a proposal before the Local Agency Formation Commission to annex 2,200 acres near its southern border, a move that would nearly double the size of the city. This proposal would offer the community opportunities for commercial and industrial growth, which could dramatically increase the city's revenue stream. Until that proposal is approved, the city will keep looking for grants to fund its infrastructure needs.
While grateful for the help his city has received, Williams hopes that state and federal grant programs start to address the needs of smaller, rural communities. "The competition is so tough," he said. "We would love to see grant programs that consider the economics of various municipalities."
Rural cities have limited or mismatched funding opportunities
Several new state grant programs are trying to close this funding gap. For example, the Affordable Housing Sustainable Communities Grant Program offered by the California Strategic Growth Council now allows rural communities to compete with like communities rather than trying to contend with larger cities.
Other programs like the 2017 Building Homes and Jobs Act and the Local Early Action Program grants offered by the California Department of Housing and Community Development use a population-based allocation and a relatively straightforward, non-competitive application for all interested communities. This provides a more streamlined application process and better opportunities to secure important funding for planning efforts and other housing programs.
However, most existing state grant programs only offer funding opportunities for new projects or programs, while others set high targets for greenhouse gas reductions that are not achievable for isolated communities with smaller, low-income populations. This conflicts with the reality that many rural communities desperately need to rehabilitate existing infrastructure, but do not have the flashy, shovel-ready projects that meet these limiting state grant requirements.
How ILG is helping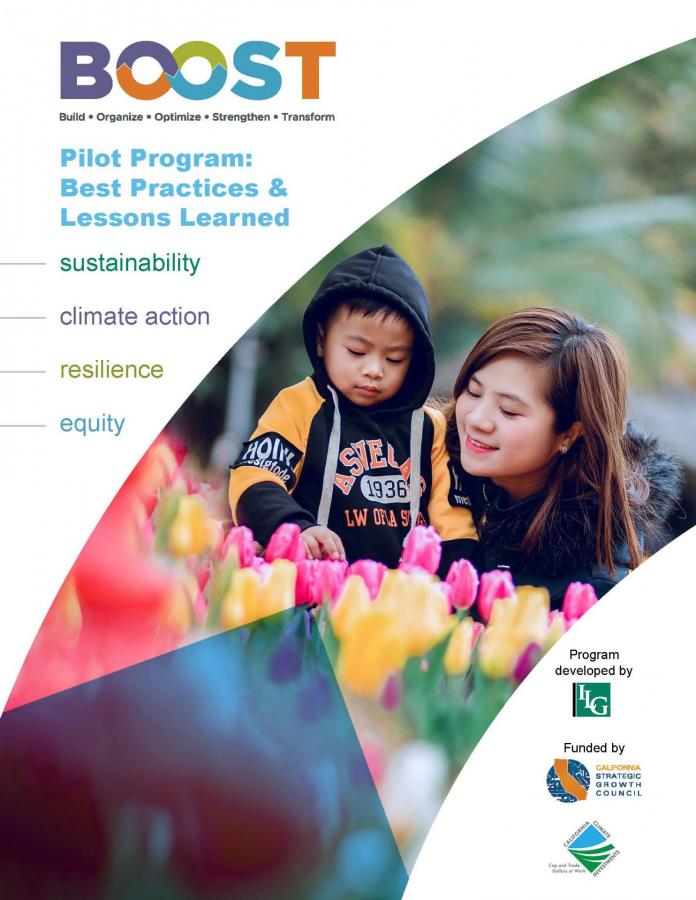 To address this issue, some state agencies are now offering capacity-building technical assistance programs to help cities that have a hard time competing for funding. ILG is proud to partner with the Strategic Growth Council to administer the BOOST Program, which helps low-capacity cities achieve their climate and equity goals by delivering tailored support in the form of grant assistance, trainings, partnership development, community engagement planning, and implementation support.
The newest BOOST cohort includes seven cities, with a concentration on small, rural, and disadvantaged communities. The cities of Needles and McFarland are among those seven cities, along with Barstow, Maywood, South San Francisco, and La Puente.
In the first quarter of 2022, ILG's BOOST team helped the partner cities apply for more than $11 million in state grant funding. This includes four successful Clean California Grant projects that will improve local streets and roads by transforming blighted streets and land into purposeful community gathering places.
Thanks to the BOOST Program, the funding gap in some smaller, more remote cities is shrinking. However, more support and resources are needed. All rural cities deserve the same opportunities and information that larger cities have been enjoying for years.