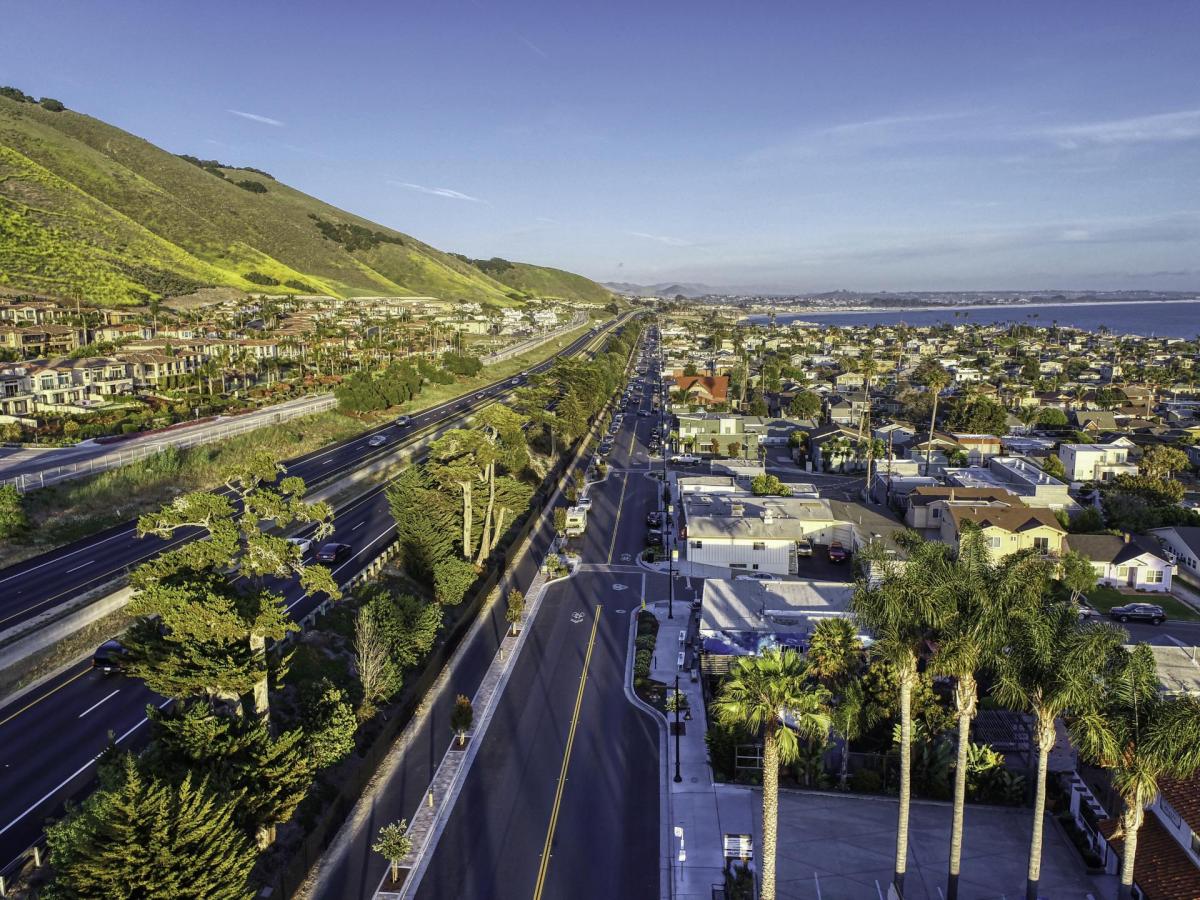 Outstanding Local Streets and Roads Project Awards showcase local infrastructure projects; Pismo Beach takes top prize
Brian Lee-Mounger Hendershot is the managing editor for Western City magazine; he can be reached at bhendershot@calcities.org.
---

Two cities — Pismo Beach and Santa Clarita — were honored for their innovative infrastructure projects at this year's Outstanding Local Streets and Roads Project Awards. Both cities show that, when given the necessary resources, local leaders can find creative solutions to statewide problems, even during the worst economic conditions in decades.
Sponsored by the League of California Cities, County Engineers Association of California, and California State Association of Counties, the awards program recognizes the exceptional achievements made by cities and counties to preserve and improve local transportation systems.
Pismo Beach's Shell Beach streetscape was this year's overall winner and claimed honors in the Complete Streets Projects category. Santa Clarita took home the top prize in the Safety or Intelligent Transportation System Projects category for its hydrogen fuel cell technology project.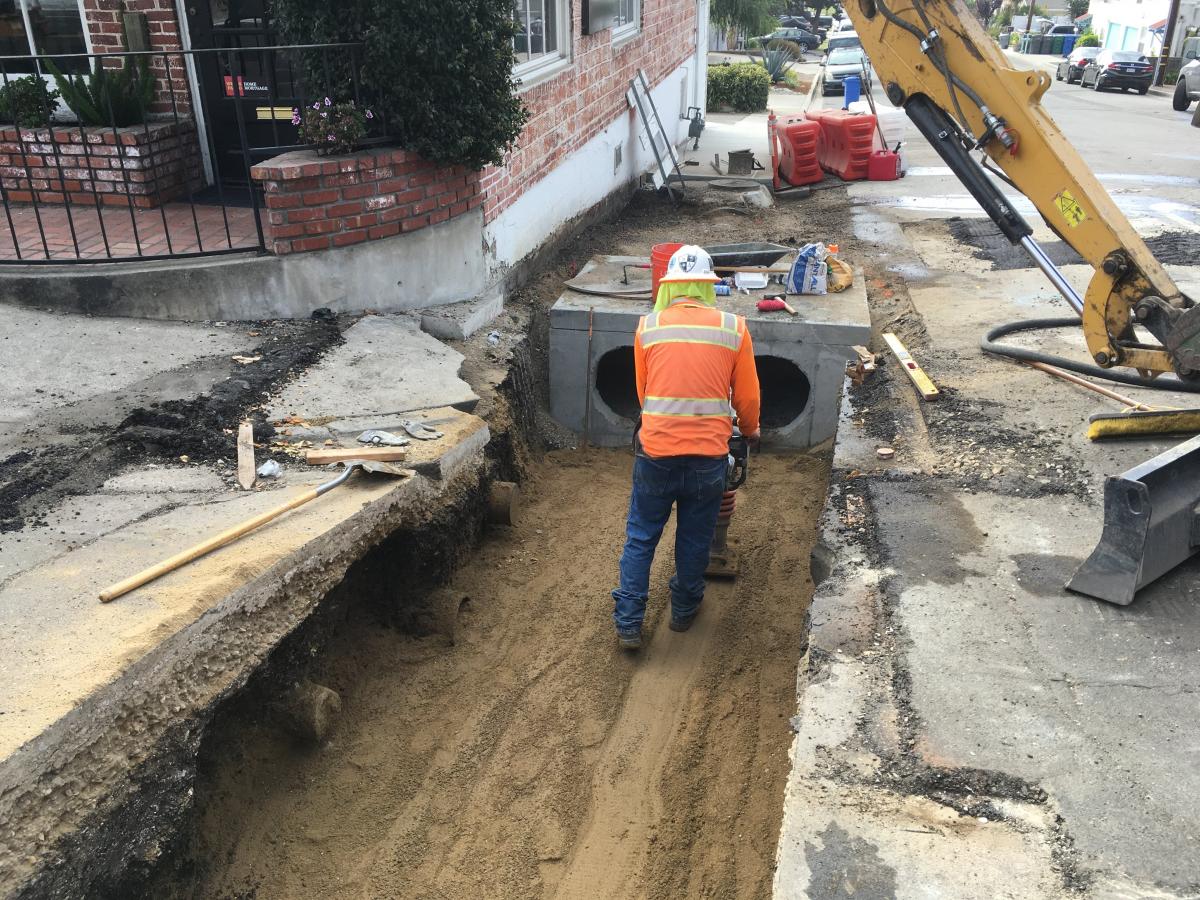 Pismo Beach's streetscape project transforms historic, coastal neighborhood
Located along the Central Coast, the Shell Beach neighborhood in Pismo Beach (population 8,072) is sandwiched between the ocean and the historic Pacific Coast Highway. Running through the neighborhood is Shell Beach Road, a compact corridor filled with rows of small businesses backed by oceanfront homes.
Built two decades before the city was incorporated, Shell Beach Road is the city's oldest road. It was originally constructed in 1914 and reconstructed in 1931 with concrete slabs. In fact, the slabs are still in place, albeit buried under decades of black asphalt.
Unsurprisingly, a roadway that old needed improvements and upgrades. Until recently, the 18-block road — which connects to the Shell Beach Elementary School — needed protected bike and pedestrian lanes, as well as new lighting, improved crosswalks, and resurfacing.
Today, the area looks completely different. Thanks to a two-year infrastructure project, the area is now as vibrant and unique as the surrounding landscape.
"It completely changed the look and feel of a very special neighborhood," said Pismo Beach City Manager Jim Lewis.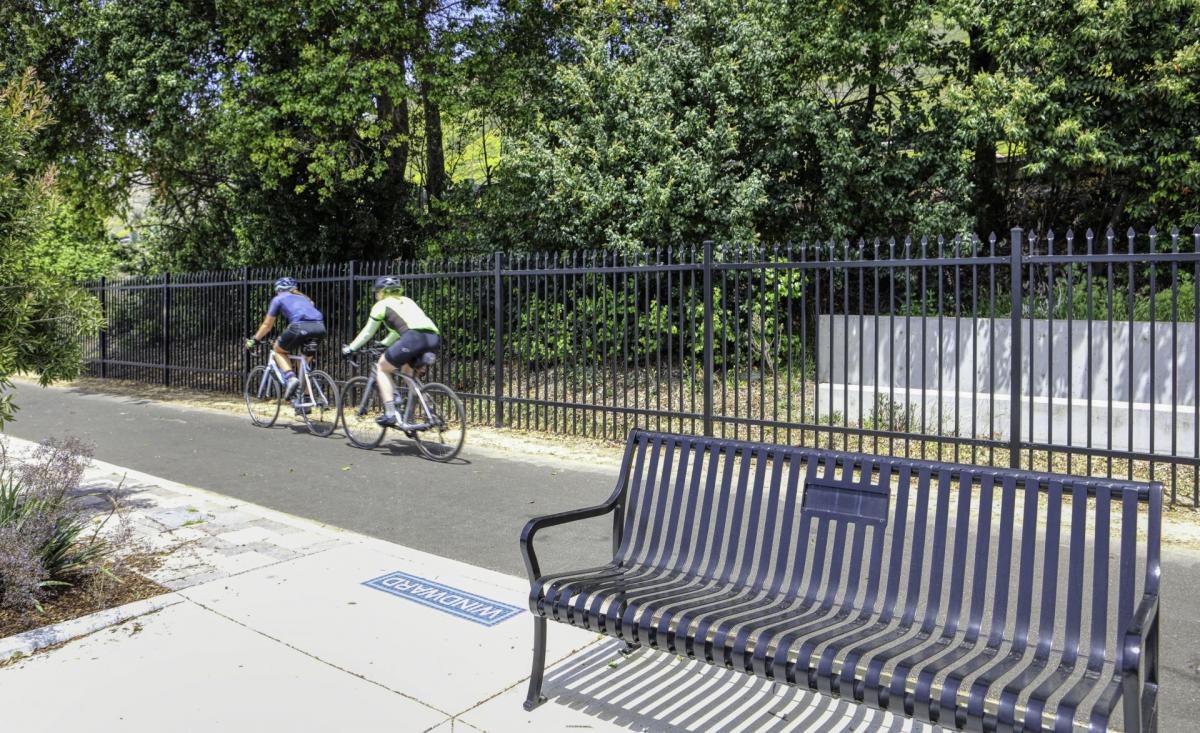 Instead of darting through intersections on their way to school, families can walk or bike along a protected path. Utilities have been placed underground, new features like benches dot the corridor, and upgraded lights softly illuminate the road at night. The city even overhauled the underlying water infrastructure. Businesses are also starting to expand or refresh their storefronts in response to the changes.
The project is a testament to the city's ingenuity. "We were just starting when COVID-19 really ramped up in March of 2020," said Lewis. "It was very scary because at the time we weren't sure what essential workers were and here we are doing open-heart surgery [on our] streets."
Open-heart surgery is an apt metaphor for the project. Staff made countless in-field adjustments in response to the needs of the business owners and the unearthed surprises of an old roadway, such as incorrectly mapped oil pipelines.
As part of the city's community engagement process, Lewis dined at area restaurants twice a month in a series of meetings known as "Dish It Out." Each session attracted dozens of residents each time and allowed the city quickly to respond to feedback. They also boosted the restaurant's business.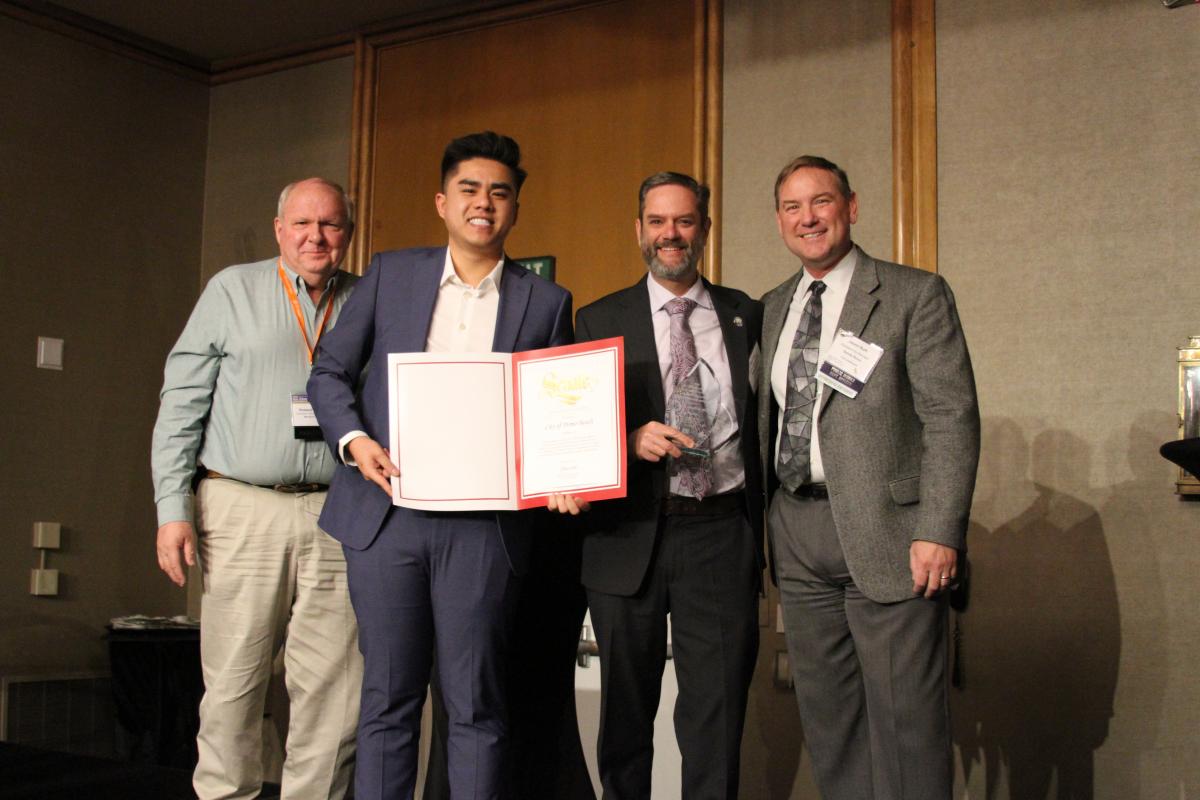 "It's just a great way to engage the community and the public and for me to hear genuine concern," Lewis said. "We would actually try and work those issues out that very next week."
Parking on the narrow, business-lined road was identified as a major challenge early on. In response, the city temporarily painted a series of undulating, "swervy curvy" stripes on the road. The shifting lanes allowed construction to continue unabated, preserved parking along the road, and forced drivers to slow down.
"We tried to keep a whimsical approach to the project," noted Lewis. "We actually had an ice cream called 'Swervy Curvy Road' and handed it out to kids after school for community goodwill."
The constant drumbeat of community engagement paid off. Despite two years of construction in the middle of a pandemic, zero businesses in the corridor closed, thanks in part to a corresponding marketing campaign.
"We would make changes to make it less impactful on a business … even down to the lights," said Lewis. "We were always evolving and reinventing and customizing to make this the very best project for this portion of our community."
Santa Clarita harnesses a new power source to keep traffic lights on and the traffic flowing
Located 30 miles northwest of downtown Los Angeles, Santa Clarita (population 228,673) faces a common problem: increasingly lengthy utility-initiated power shutoffs. Made in response to high winds, power shutoffs are intended to help prevent dangerous wildfires. However, such measures also drastically increase the workload of city staff, who must respond to both a potential (or actual) wildfire and the safety threats caused by a lack of power.
For example, Santa Clarita's traffic signals can only operate on battery backup power for a few hours. In recent years, power shutoffs have stretched to 24, even 48 hours — far exceeding the range of traditional battery systems. As a result, staff must install portable stop signs and generators throughout the city, something that can take hundreds of hours to coordinate and execute.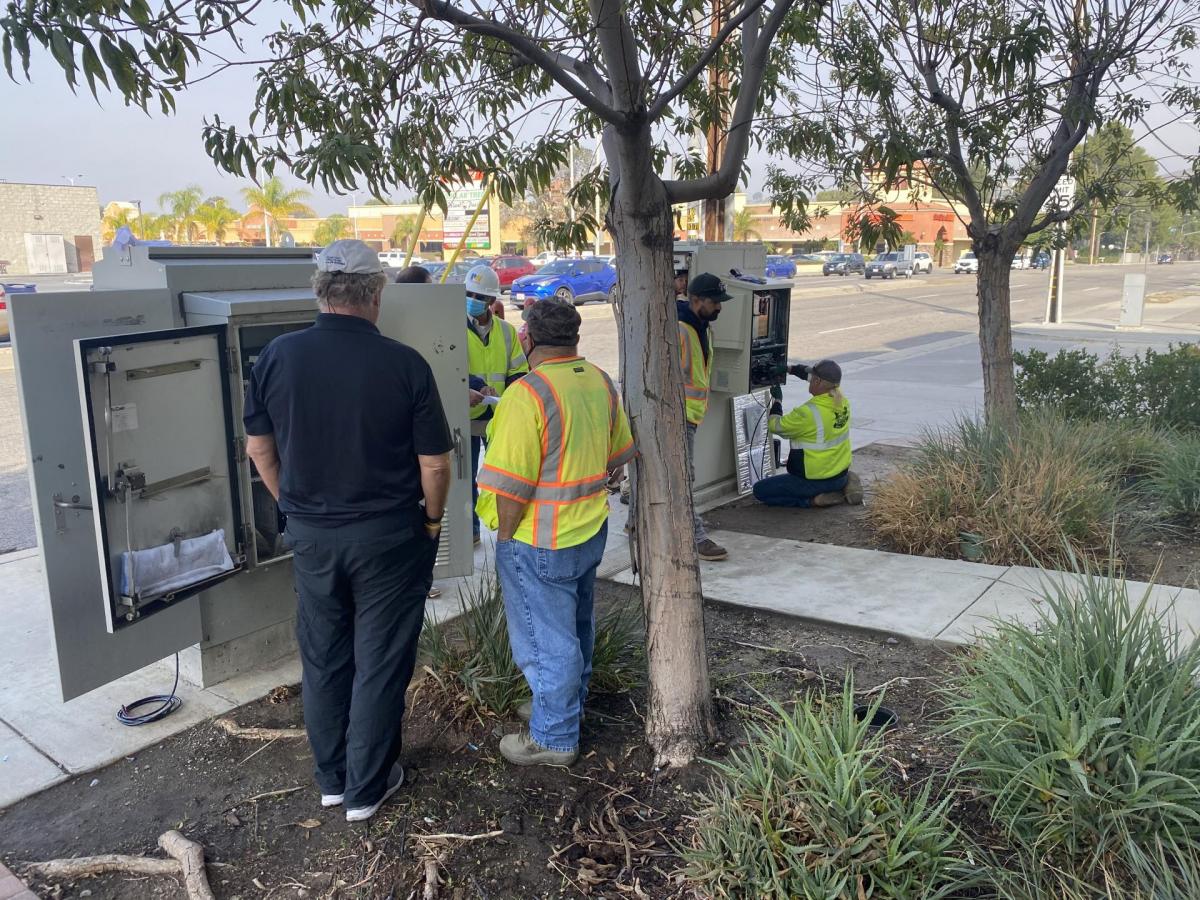 Fortunately, Santa Clarita staff found a possible solution: hydrogen-powered backup systems. The city installed one such system at the Soledad Canyon Road and Whites Canyon Road intersection, which had been previously impacted by power shutoffs. The intersection is also part of the city's main arterial road and serves as an important evacuation route to nearby freeways.
"If one signal is out, then that is going to affect the whole arterial because everyone needs to stop at that location," said Santa Clarita Traffic Signal System Administrator Cesar Romo.
Unlike battery systems, hydrogen systems can last for days — 55 hours in the case of Santa Clarita, with the option to scale up to 110 hours if needed. The refueling process is also considerably easier. If a battery backup system becomes fully depleted, it will no longer hold a charge, which means the system requires constant monitoring. Hydrogen fuel cells can be fully depleted with no permanent damage; staff simply refill the hydrogen tank.
Although hydrogen produces fewer greenhouse emissions than oil or coal, most hydrogen is derived from natural gas and fossil fuels. However, the hydrogen used by Santa Clarita is collected using solar energy at a California State University, Los Angeles facility, further minimizing its carbon impact. The system is fully certified by the California Air Resources Board as zero-emissions and generates less noise pollution than traditional generators. Additionally, each canister can last for 20 years if left unused.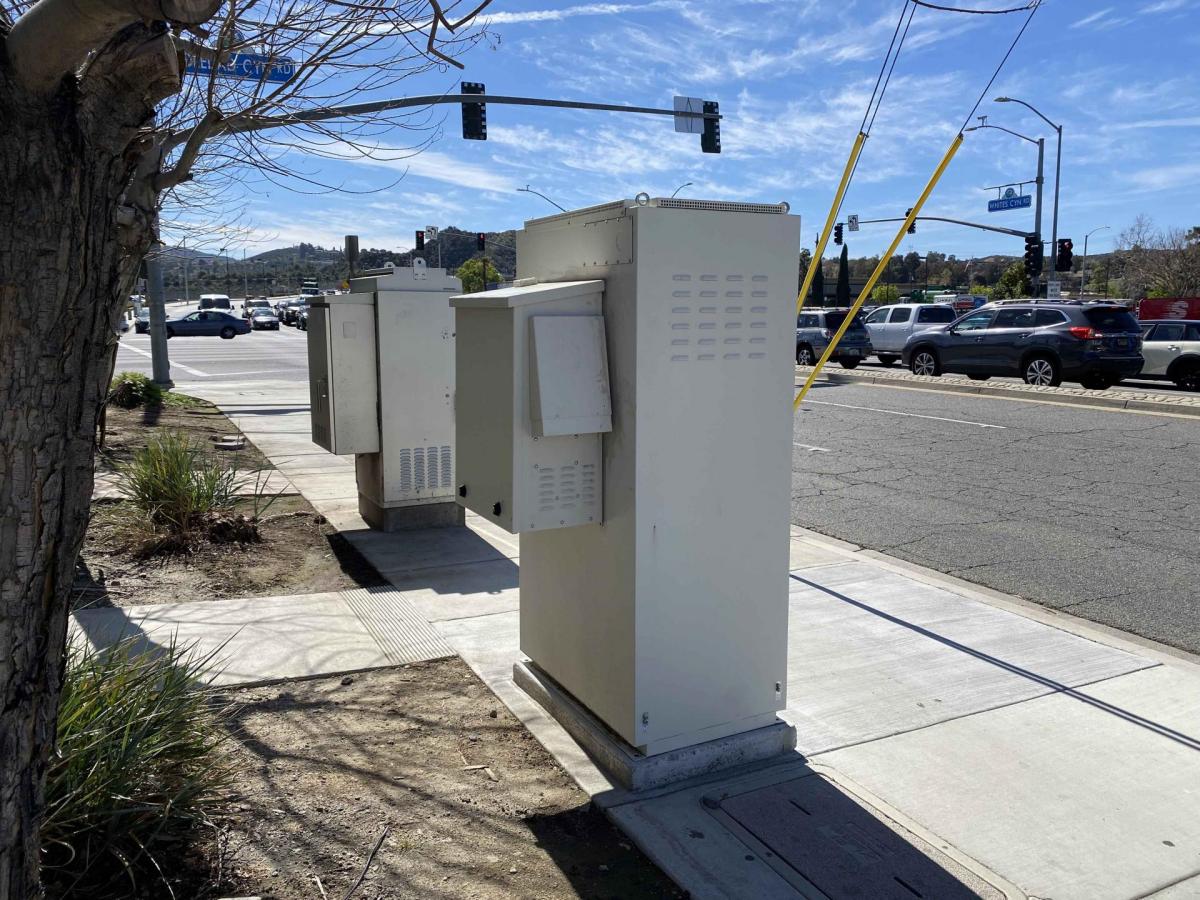 Installing the project was a relatively simple affair. According to Romo, the only hitch was storing the system. The manufacturer was used to working with internet service providers, which enclose their backup systems behind walls. Traffic systems need to be more accessible. However, the initial system cabinet was too accessible.
"When we received the first cabinet, it didn't have a very secure lock," Romo said. "The valve was outside, so people could just shut the hydrogen off."
Fortunately, the situation was resolved quickly, and the backup system performed as expected during testing situations. Staff are currently seeking funding for hydrogen-powered backup systems for 15 other locations.
"Having a down signal for the city is critical," Romo said. "We need to make sure we have power at all times."
Counties take home bridge and road awards
Cities were not the only winners at this year's Outstanding Local Streets and Roads Project Awards. Los Angeles County won the "Roads: Efficient and Sustainable Road Maintenance, Construction, and Reconstruction Projects" award for its Keith Drive project, which restored a stretch of road and sidewalk in Whittier and West Whittier-Los Nietos. The project had a minimal impact on the community and had a small carbon footprint.
Riverside County received top honors in the "Bridge: Efficient and Sustainable Bridge Maintenance, Construction, and Reconstruction Projects" category for its 66 Avenue Grade Separation, an 800-foot bridge with protected bicycle and pedestrian lanes in the community of Mecca. Lake County received an honorable mention in the same category for the repair of the Bartlett Springs bridge, which runs over Cache Creek near Lucerne.
Visit Save California Streets to view all the 2022 award-winning projects.