Labor relations, ethics, and litigation: What cities need to know
---
To the uninitiated, public service seemed relatively straightforward. You run for office and serve your term or you apply for the position, just like any other job. However, due to the nature of their position, city officials are governed by a complex set of laws and principles that do not necessarily apply in the private sector. Moreover, many officials are part of unions or local employee associations, which are also governed by their set of laws and principles. The League of California Cities Annual Conference and Expo is one of the many ways that Cal Cities helps ensure that city officials know their rights and obligations under these laws.
Introduction to labor relations for elected officials
When city leaders take office they take on an important decision-making role in negotiations with the city's bargaining groups. It is important to understand the labor relations framework, how the laws apply to cities, and the best ways to navigate them. Central to this is understanding how cities establish bargaining units, how employees select their labor representatives, and the differences between union, local employee association, and law-firm labor representatives.
It is also important to understand the negotiation process, including when the city must meet and confer with represented employees, what good faith negotiation requirements entail, and how past practices can emerge and bind the city and may be subject to negotiation to change the practice. Although agreement between the city and bargaining group is the ultimate goal, city leaders should understand how the impasse and fact-finding processes are used when parties do not reach an agreement.
Elected officials also need to have an understanding of how cities process employee and union grievances. If the bargaining group decides to file an unfair labor practice charge against the city, what does that process entail and how is the Public Employment Relations Board involved? A key part of this is knowing how and what to communicate and what to do when the union or employee approaches an elected official to discuss base wage increases.
Jack Hughes and Shelline Bennett are partners at Liebert Cassidy Whitmore. Hughes can be reached at jhughes@lcwlegal.com and Bennett can be reached at sbennett@lcwlegal.com.
Session information: Thursday, September 23 | 8:30-9:45 a.m. | Ballroom B2/B4/B6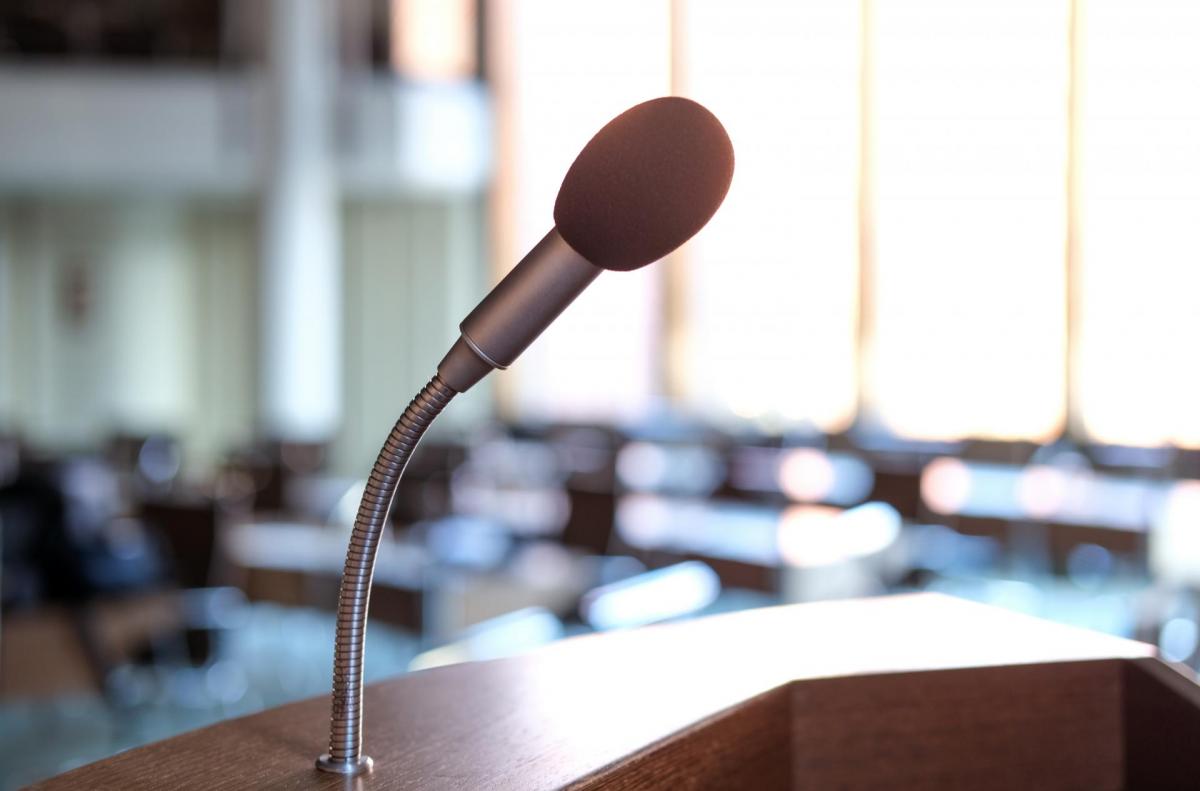 Understanding public service ethics laws and principles (AB 1234)
In the early 2000s, a series of editorials in The Los Angeles Times and The Sacramento Bee examined governance issues in California's then 3,300 special districts. The editorials highlighted embezzlement, improper expenses, lax contracting procedures, and a general lack of understanding of the laws governing local government ethics.
In response, there were legislative hearings and a state audit report that spurred legislation requiring governing boards of special districts to receive legal and ethics training. The Legislature noted that every local public official is subject to the Brown Act, the California Public Records Act, and the Political Reform Act, but none were required to be trained in those laws.
Thus, AB 1234 was born, which requires that all city, county, and special district officials receive training that educates them on the ethical standards required to work in government within one year of taking office and every two years after that.
The training must include laws relating to personal financial gain, conflicts of interest, gift limits, travel reimbursement restrictions, and the use of public resources. It must also cover transparency laws, such as the Brown Act and the Public Records Act, and fair process regulations, such as due process requirements and common law bias.
When public officials uphold ethical standards, confidence in government increases and government works better for everyone. Ethics training is one step towards achieving this goal. It helps bridge the gap between legal requirements and awareness of those requirements.
Each year at the Annual Conference, Cal Cities provides AB 1234 ethics training to fulfill the biennial or assuming office requirement. With the proliferation of new mediums of communication, including social media platforms and videoconferencing, the training this year will include, in addition to the state-mandated topics, discussions related to electronic meetings, electronic communications, and social media use: Can sharing a post ever violate the Brown Act? How about responding to a comment with an emoji? What are the rules about using the chat function during a Brown Act meeting held by videoconference? These and other current topics will be covered, including suggestions on how to identify issues and when to think twice before acting.
Aleks Giragosian is the city attorney for Sierra Madre and can be reached at agiragosian@chwlaw.us. Andrew Jared is senior counsel for Colantuono, Highsmith & Whatley and can be reached at ajared@chwlaw.us.
Session information: Wednesday, September 22 | 10 a.m.-12 p.m. |Ballroom B8/B10
Labor and Employment Litigation Update
This year's Labor and Employment Litigation Update session will focus on a broad range of topics facing municipal employers, including managing personnel issues, navigating wage and hour laws, and labor relations.
The use of social media by public employees continues to present vexing issues for cities, which must balance their need to enforce workplace rules against employees' First Amendment rights. The session will discuss a case in which an officer was removed from the SWAT team after posting a callous comment on social media about a suspect in the shooting of a police officer. The Ninth Circuit applied the framework for considering the First Amendment rights of a police officer and found disputed facts about the meaning of the social media comment and whether the comment would actually cause disruption to the department, thereby precluding summary judgment for the city.
Employers must also continue to exercise their due diligence when making hiring and firing decisions. For example, in one case, the court found that an employer may have unlawfully terminated an employee for failing to disclose a prior criminal conviction even though the employee claimed that the conviction had actually been dismissed.
Similarly, several courts have issued opinions further defining certain provisions of the Fair Employment and Housing Act and the U.S. Equal Pay Act. The session will also review a recent court decision in which the California Supreme Court held that the time for filing suit over an unlawful promotional decision is based on when the unsuccessful applicant is notified of the decision, not when the decision was actually made or when the promotion actually occurs.
The session will also review a case in which an employer prevailed in an age discrimination claim based on a reduction in force due to budget cuts because it utilized standardized age-neutral criteria to implement the reduction in force. Relatedly, the session will review an Equal Pay Act case in which female professors were paid less than male professors largely due to "retention raises" that were predominantly awarded to male professors.
Notable cases involving wage, hour laws, and leaves were also decided on this year. Employee leave requests form a significant portion of many cities' human resources issues. The session will examine a case in which a court rejected an employee's claim for violation of the California Family Rights Act (CFRA) because the employee's complaints about headaches and single request for time off did not put the employer on notice that the employee was seeking leave under the CFRA.
In the wage and hour space, there was a notable case concerning the application of state meal break laws to municipal wastewater collection workers and the retroactive application of the new Dynamex ABC test for determining if a worker is an independent contractor or an employee. The session will also cover a recent U.S. Department of Labor opinion letter regarding whether an employer must pay for travel time for an employee who chooses to work from a home office part of the day and from the employer's office for part of the day.
The session will cover three recent detailed Public Employment Relations Board decisions on the obligation of public employers to negotiate in good faith and avoid interfering with a union's rights. The session will discuss two recent cases regarding when a public entity must disclose records of sustained findings of dishonesty by peace officers in response to public records act requests. Finally, the session will examine two cases regarding the interplay between retirement laws and discipline for public employee misconduct or criminal conduct.
Brian P. Walter is a partner at Liebert Cassidy Whitmore. He can be reached at bwalter@lcwlegal.com.
Session information: Friday, September 24 | 8-9:30 a.m. | Ballroom A7-11