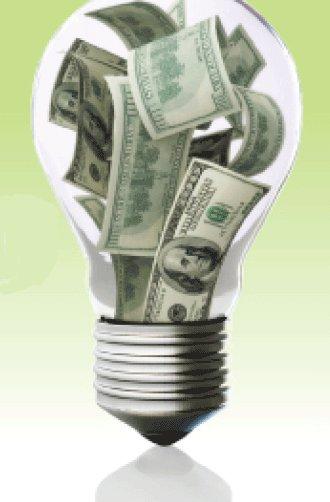 A New Approach to Financing Energy Efficiency
John Byrne is co-founder and chairman of the board for the Foundation for Renewable Energy and Environment (http://freefutures.org) and can be reached at jb@freefutures.org.
Jon Penkower is program manager for the California Statewide Communities Development Authority (www.cacommunities.org) and can be reached at jpenkower@cacommunities.org.
---
City officials and staff know that significant budget savings can be realized from reducing energy consumption. One cost-effective way to reduce energy usage and expense is by replacing less efficient devices and poorly performing buildings with much better, energy-efficient equipment and facilities.
Independent research by Deutsche Bank and The Rockefeller Foundation recently estimated the market potential for profitable energy efficiency to be more than $1 trillion. While evidence of the benefits of efficiency is significant, according to the Consortium for Energy Efficiency the nation is spending only about $5 billion per year to realize this $1 trillion opportunity.
Recognizing that local agencies in California lack resources to finance energy-efficiency retrofits for their buildings, the Foundation for Renewable Energy and Environment (FREE) and the California Statewide Communities Development Authority (CSCDA) have partnered to provide a new financing method that builds on a proven program pioneered in Delaware, where it generated $148 million in savings. (An overview of this tax-exempt bond financing, rated AA+ by Standard & Poor's, can be found on the Sonoma County Water Agency website at http://bit.ly/FinanceOverview.)
FREE and CSCDA have improved on the Delaware effort and are now inviting cities and counties to join a pooled financing program for energy efficiency.
Cities and counties are at the forefront in adopting strategies to invest in energy efficiency in ways that blend economic and environmental sustainability. Their efforts have produced net zero energy and green building codes, solar programs for agency and community buildings, property-assessed clean energy (PACE) financing and many other innovative initiatives.
Sustainable Energy Bond Programs Help Lower Costs
CSCDA and FREE are partnering to provide public agencies and nonprofit organizations throughout California with access to tax-exempt financing for sustainable energy investments. This program offers local agencies a new tool to finance their energy-efficiency projects.
Under the Sustainable Energy Bond Program, participating entities and organizations will contract with an energy service company (ESCO) to complete energy and water conservation measures. Possible energy-efficiency improvements include (but are not limited to):
Lighting for streets and buildings;
Electric pumps;
Heating, ventilation and air conditioning systems and system controls;
Boilers and chillers;
Ducting;
Windows;
Roofing; and
Toilets.
Program participants will realize substantial utility cost savings, and the program includes a performance guarantee to ensure that the project results in savings to cover the cost of all retrofit work. All projects are financed through tax-exempt bonds.
Learn More
Together, CSCDA and FREE hope to offer a program that meets the energy-efficiency financing needs of California cities and counties. Learn more about the initiative at www.cacommunities.org/energy-finance-programs. To read about a related topic, see "Financing Energy Efficiency: Options and Issues to Consider."
---
This article appears in the November 2012 issue of Western City
Did you like what you read here? Subscribe to Western City
---