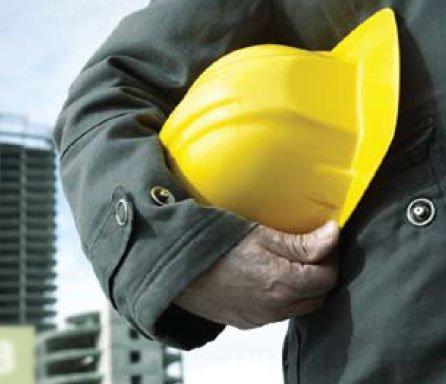 Preventing State Raids and Supporting the Local Economy
Local officials in California know all too well the state's propensity for borrowing and diverting local revenues. Combined with the economic downturn of the past two years, the state's penchant for taking local funds has created massive uncertainty for local government officials and decimated local services. In response, the League set the following three strategic goals for 2010.
Protect Local Control and Funding for Vital Local Services. Use statewide ballot measure and legislative and legal advocacy to achieve reforms that protect local control and abolish the power of the state to borrow, divert or impose restrictions on the use of all local revenue sources, including locally imposed or levied taxes, the local shares of all transportation tax revenues (including public transit funding), the redevelopment tax increment, and any other local revenue source used to fund vital local services.
Support Reform of the Structure, Governance, Management and Financing of State Government. Build on the success of the 2009 Local Government Summit on State Governance Reform by working collaboratively with other stakeholder groups to advance reforms to modernize the structure, governance, management and method of financing state government.
Promote Economic Stimulus, Infrastructure Investment, Business Development and Job Creation. Promote federal, state and local investment in transportation, water, redevelopment and other critical infrastructure projects that will support the retention and creation of new private businesses and jobs in our cities and state.
Last month in her Western City column, League President Robin Lowe discussed the reform priority (online at www.westerncity.com). This month, I examine the third priority — promoting economic stimulus, infrastructure investment, business development and job creation.
Transportation and Transit Projects in Jeopardy
California voters have repeatedly and overwhelmingly passed ballot measures to dedicate the gas taxes we pay at the pump to transportation and transit improvement projects, such as road safety repairs, congestion relief and maintaining and expanding mass transit.
Nevertheless, in the past few years alone the state has raided billions of dollars in public transit funding and has threatened to borrow or outright take billions of dollars in Proposition 42 and Highway User's Tax (HUTA) gas tax funds that are supposed to fund transportation and transit improvements. State borrowing and raids of these funds jeopardize vital transportation and transit projects throughout California, including:
Road safety improvements;
Congestion relief projects, such as freeway widening, new and expanded on-ramps, HOV lanes and other projects to keep motorists moving;
City and county street repairs, stoplight synchronization and pothole repairs; and
Public transit, such as bus, commuter rail and shuttle services that are currently being slashed while fares are being raised.
Ballot Measure Would Protect Local Funding And Jobs
The Local Taxpayer, Public Safety and Transportation Protection Act of 2010, cosponsored by the League, the California Transit Association and the California Alliance for Jobs, is slated for the November statewide ballot. Signatures for this initiative are being gathered now. The measure would protect local revenues and jobs in several ways:
Prohibit the state from taking, borrowing or redirecting funds that are dedicated to transportation and public transit. The measure would prevent the state borrowing, taking or redirecting the state sales tax on gasoline (Prop. 42 funds) and HUTA funds that are dedicated to transportation maintenance and improvements. It would also prevent the state from redirecting or taking voter-mandated public transit funds.
Prohibit the state from taking, borrowing or redirecting local government funds. In addition to preventing state raids of transportation and transit funds, the measure would close loopholes and prevent the taking of local taxes levied by cities, counties, school districts and special districts, and revoke the state's authority to borrow local property taxes.
Protect jobs and our economy. Every $1 billion invested in infrastructure generates $5 billion in economic activity and 18,000 jobs. By preserving a reliable source of funding for transportation and transit improvements, this measure will help create jobs and improve our ailing economy.
Protect local taxpayers by keeping more of our local tax dollars local where there's more accountability to voters and by ensuring once and for all that our gas taxes go to fund transportation and transit improvements as the voters have mandated on more than one occasion. The measure also reduces pressure for local tax and fee increases that become necessary when the state redirects local government funds.
Reform state government and enhance fiscal accountability. This measure is a key step in reforming California's broken budget system by restoring more local control and accountability. This measure also stops the state's irresponsible practice of borrowing special funds that have to be repaid with interest, which only puts California further in debt.
Apply retroactively to any legislation enacted between Oct. 20, 2009, and Election Day (Nov. 2, 2010), invalidating any state law passed between those dates that conflicts with the ballot measure. In the event the state violates this measure in the future, the measure provides that funds will be appropriated automatically from the state's General Fund to restore to the local and transportation programs the amount unlawfully taken.
Cities Ready to Move On Infrastructure Investment
California cities have significant capacity to move forward with "shovel-ready" infrastructure projects that can put our residents back to work. Last year, a League survey identified more than $9 billion in ready-to-go infrastructure projects among 255 reporting cities. With the potential of additional federal funding, the League is currently surveying California cities to again assess infrastructure needs and the amount of funding cities could use immediately on shovel-ready projects. The first 54 California cities to respond to the second survey indicated that they could put $2.2 billion to work on projects in a six-month time period. Using the American Public Transportation Association's infrastructure jobs generator estimate, this $2.2 billion could produce 79,200 jobs. Broken out by project category, this includes:
Transportation — $966 million;
General Construction — $216 million;
Water — $284 million;
Sewer — $396 million;
Housing — $39 million;
Parks — $51 million;
Public Safety — $145 million;
Energy — $41 million; and
Telecommunications — $31 million.
Clearly, the needs of local communities are at odds with the state's fiscal priorities. Cities are ready to move forward, but the state continues to shift money out of transit and transportation funds. The governor's proposed budget for the coming fiscal year eviscerates funding for these projects. Cities desperately need the protection that the Local Taxpayer, Public Safety and Transportation Protection Act of 2010 would provide so they can create new jobs, build essential infrastructure and strengthen the local economy.
What You Can Do
Our success depends on the involvement of every city official — on their own time and without the use of public resources — to gather signatures, raise funds for the campaign and educate the community about what is at stake.
Talk to as many people as you can reach — on your own time and without using public resources. Explain the measure, point out the urgency of the situation, get people to sign in support of the measure and then ask them to do the same. Give them the petitions and enlist their help in spreading the word and gathering signatures. The League's regional public affairs managers can also help you with talking points and other tips, as they are very involved in this effort. Tools and information to help educate your community about the Local Taxpayer, Public Safety and Transportation Protection Act are also available at www.savelocalservices.com.
---
This article appears in the March 2010 issue of Western City
Did you like what you read here? Subscribe to Western City
---