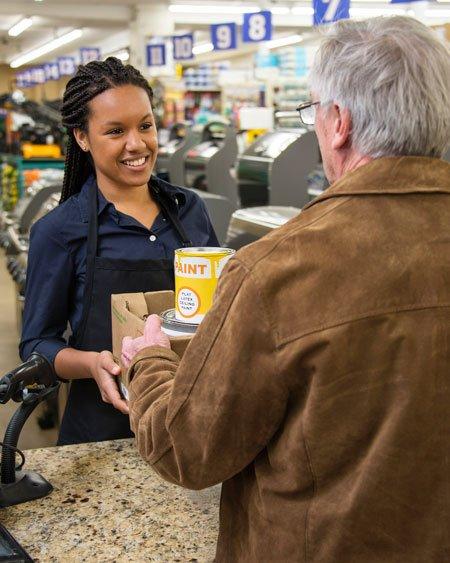 Product Stewardship Saves Money, Creates Jobs and Reduces Waste
Heidi Sanborn is executive director of the California Product Stewardship Council (CPSC) and can be reached at Heidi@calpsc.org. Gretchen Olsen is the solid waste manager for the City of Stockton and can be reached at gretchen.olsen@stocktongov.com. For more information about CPSC, visit www.calPSC.org.
---
Twenty-five years ago California passed a groundbreaking law, the Integrated Waste Management Act of 1989 (AB 939, Chapter 1095, Statutes of 1989), which required cities and counties to develop policies and programs to achieve a waste diversion rate of 50 percent or the maximum amount feasible by the year 2000. The law also established California's landmark waste hierarchy of "reduce, reuse and recycle."
While working to achieve the law's goals, local governments discovered two things: Recycling programs alone had not succeeded in adequately reducing the amount of waste generated, and the costs of managing waste were beyond their budgets. This led to collaborative efforts among local governments, the recycling industry and individuals to seek more effective ways to achieve the law's goals, which in turn led to the concept — and ultimately implementation — of product stewardship.
Reducing Waste and Costs
Extended producer responsibility (EPR), or product stewardship, offers one policy strategy to reduce and reuse. EPR places primary responsibility with the producer of a product, because only the producer can change product design and incorporate recycling costs into the price of the product. However, in the bigger picture, products are often designed to be disposable instead of recyclable or repairable and are overpackaged. Many products contain toxins, such as mercury in fluorescent lighting, or are dangerous like hypodermic needles, making them difficult and expensive to handle. If costs of managing hazardous products can be reduced for local government, the money could be better spent on other programs. This would move California closer to its 75 percent reduction goal for solid waste and help meet the 100 percent disposal ban on household hazardous wastes.
EPR aims to reduce waste at the source by encouraging better product design and requiring those who make and sell products to share responsibility for how the products are disposed of at the end of their useful life. Product stewardship policy is used widely around the world for a broad variety of products, including hazardous products like pesticides and nonhazardous items such as packaging. Although the concept is gaining traction, legislative efforts to address EPR have been limited in terms of success. California has enacted EPR legislation that addresses mercury thermostats (2008), carpet and paint (2010) and mattresses (2013). In addition, EPR reduces the cost for local governments of managing hazardous waste and landfill disposal.
Local governments operating household hazardous waste programs for paint management have realized some significant cost savings as a direct result of the legislation (AB 1343, Chapter 420, Statutes of 2010) that set standards for these programs. The law also played a central role in the launch of PaintCare, a nonprofit organization that operates a stewardship program. Local governments cite these significant savings:
Kern County saves approximately $157,000 per year;
Mendocino County saves nearly $70,000 per year; and
Santa Clara County saves more than $350,000 per year.
California now offers many more convenient recycling locations for paint, with 535 new retail take-back locations added statewide since October 2012. This is in addition to the government-run household hazardous waste programs. Focus groups conducted with the general public indicated that people didn't recycle paint because it was too inconvenient to wait for an event or take the time to bring it to household hazardous waste facilities. The PaintCare program addresses this main barrier to recycling paint.
Creating Jobs
Additional benefits include the creation of new California jobs. A recent report from the National Resources Defense Council indicates that California will likely create more than 110,000 new jobs by achieving the 75 percent recycling goal. For example, the PaintCare stewardship program employs five staff in California to maintain and expand the program. Paint recyclers that make old paint into remanufactured paint have seen significant growth. According to Jerry Noel, president of Visions Paint Recycling Inc. in Sacramento, "The passage of the paint stewardship law resulted in our company adding 23 jobs, spending $250,000 on equipment and expanding operations to occupy a once-vacant building of 60,000 square feet."
Product stewardship is not just good for the environment — it's good for California's economy too.
The Future of Product Stewardship
EPR advocates contend that the current cradle-to-grave system of solid waste disposal gives producers no feedback on end-of-life costs and that it would be preferable to create a cradle-to-cradle system where producers are part of the end-of-life management system and receive the right market signals to drive design changes. Encouraging communication among the producers, distributors, retailers, haulers and local governments — essentially everyone in the product chain — can result in recycling systems that cost less per unit and are more convenient for the public to use.
The progression toward product stewardship has had bumps along the way, and all stakeholders have learned lessons since the first few programs began. However, product stewardship programs play a central role in California's efforts to achieve its statewide goals of reducing waste, creating jobs and providing economically sustainable and convenient recycling programs for the public.
---
This article appears in the July 2014 issue of Western City
Did you like what you read here? Subscribe to Western City
---