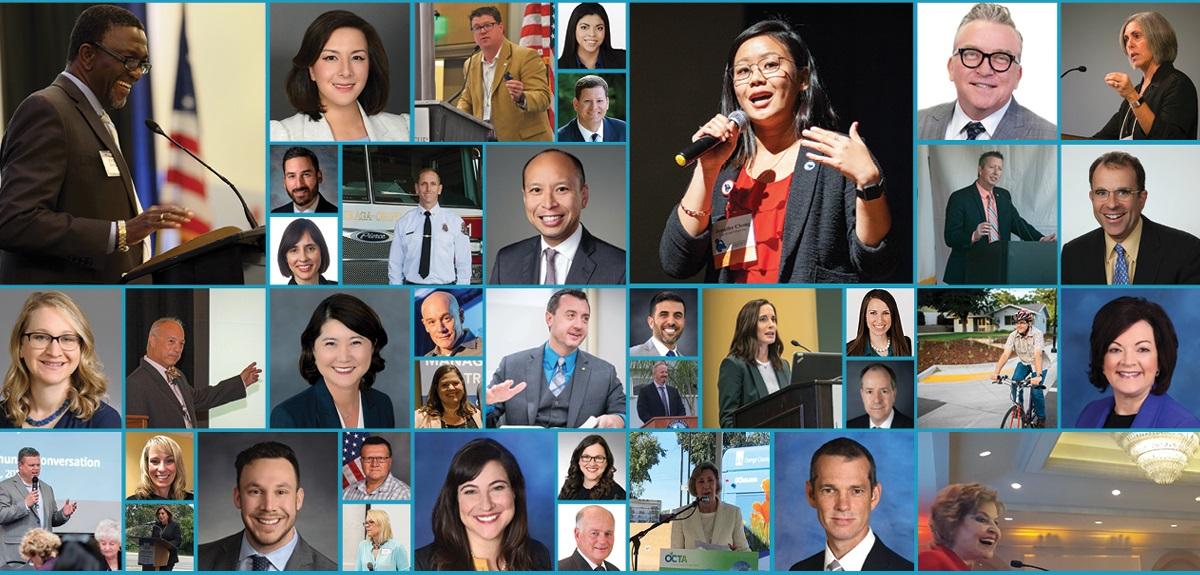 Register Now for the Reimagined 2020 Annual Conference & Expo, Oct. 7—9
Jennifer Whiting is director of education and member services for the League and can be reached at jwhiting@cacities.org.
---
Next month, city officials from throughout the state will come together to learn and network at the League of California Cities 2020 Annual Conference & Expo. Like most of our work and lives in 2020, the conference will be a different experience than in past years. But the reasons for attending are all the same — learning, making new connections, breaking out of your comfort zone, creating focus, and (of course) having fun. And you can join these activities from the convenience of your home, office, backyard, or anywhere else you want to be.
New Features Accommodate Your Individual Needs
If you haven't had the opportunity to attend a virtual conference, they are more engaging and interactive than you might think with numerous advantages you may not expect. Are two sessions that you want to attend running simultaneously? Do you have a meeting or call you need to take during the keynote speaker's presentation you really wanted to see? Is your city facing budget cuts and unable to send as many people to the conference as usual? For these scenarios and others that in the past may have prevented you from attending all the sessions that interest you, this year's virtual event offers the solution.
In 2020, all education sessions will be recorded and accessible to attendees during and after the conference. If you have a time conflict during a session you want to see, you'll be able to watch it whenever it's convenient for you. The League is committed to ensuring that all member cities have the opportunity to participate in the conference this year by reducing fees and making registration very affordable for everyone.
And if networking is what you're looking for, there will be plenty of opportunities for you to build new connections and have some fun while you're doing it. The League has planned some entertaining virtual receptions and is working with our Expo exhibitors to provide time and access to learn about their newest tools and services.
No matter where you are or what you have going on, by participating in the Annual Conference you will learn about and explore topics and ideas that will arm you with information to benefit your city and community. A snapshot of some of the planned activities follows, and make sure to check Western City next month for tips on how to get the most out of this exciting virtual experience.
Wednesday, Oct. 7
The conference will kick off Wednesday morning with a dynamic speaker during the Opening General Session. The League will also celebrate winners of the prestigious Helen Putnam Award for Excellence and hear from some very special guest speakers.
In the afternoon, attendees can choose from a variety of concurrent sessions. This year, the sessions will focus specifically on the leading issues of 2020: COVID-19, racial equity and justice, and city finances. In addition, other educational sessions will include state-mandated training on ethics for elected officials and sexual harassment prevention.
The League's professional departments, which function as professional societies for city staff and elected officials, will meet throughout the three days of the conference. These meetings offer an excellent way for you to discover how colleagues in similar jobs and positions are interacting with and contributing to education and policy development within the League.
Thursday, Oct. 8
A full day of educational and networking opportunities is planned for Thursday. During the morning General Session, League leadership will update members on the new and expanded activities in 2020.
Plan to make some time to explore the many companies exhibiting in the virtual Expo Hall. There will be opportunities to connect live with many of the exhibitors or make an appointment to meet with them after the conference.
The evening will offer a plethora of networking opportunities. Stay tuned for more information on how to connect socially with your colleagues in other cities to form new connections and renew previous contacts.
Friday, Oct. 9
The final day of the conference offers attendees professional development opportunities with over a dozen break-out sessions.
Policy development is a key part of the League's legislative effectiveness, and city officials can directly participate in the development of League policy through the Annual Conference Resolutions process. Any city official, individual city, division, department, policy committee, or the board of directors can submit resolutions. This process culminates in the League's General Assembly on Friday, where every member city has the opportunity to vote on these important proposals.
The conference will wrap up early Friday afternoon with the Closing Session, where we will celebrate the League's future as the 2020–21 board of directors is sworn into office. Attendees will hear from speakers who will set the course of the League for the next year and inspire attendees to take what they have learned and put it to work in their communities.
Set aside Oct. 7–9 to spend time investing in yourself, focusing on the work you need to do to lead your cities, and celebrating everything that we have accomplished in 2020!
To register, visit www.cacities.org/events. A variety of registration options are available.
---
Meet the Speakers
Dozens of speakers will present timely topics and quality content at the 2020 Annual Conference & Expo in break-out sessions, panel discussions, and more. All sessions will be recorded and accessible to attendees. For a complete list of speakers and sessions, visit www.cacities.org/Education-Events/Annual-Conference/For-Attendees.
---
Related Resources
Annual Conference & Expo 2020 Expo Exhibitors
Using Big Data to Reduce Catastrophic Impacts of Wildfire
Code Enforcement During a Pandemic: Lessons Learned
Is a Virtual Workforce Our New Normal?
From Vision to Reality: Lessons Learned in Complete Street Implementation