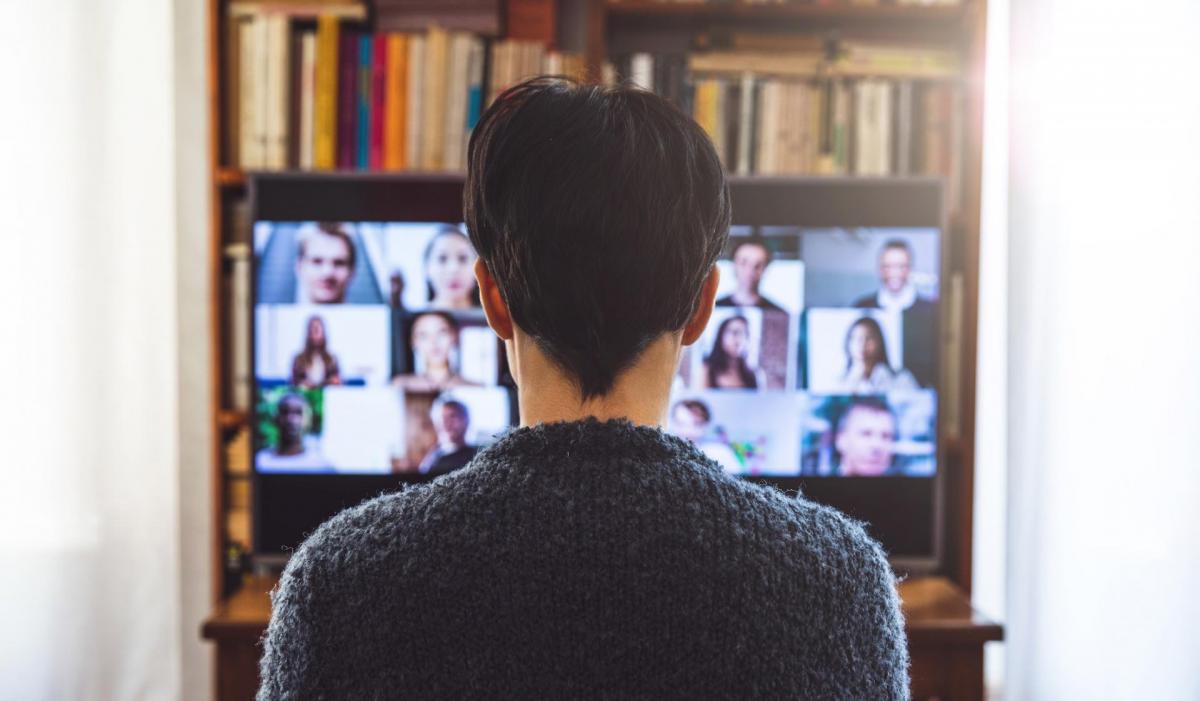 Is a Virtual Workforce Our New Normal?
Ken Pulskamp is executive director of the California City Management Foundation and can be reached at ken@cacitymanagers.org.
---
Working remotely is not a new concept. Historically, however, telework or virtual work has been more common in the private sector than in local government: about 7 percent of private-sector workers have the option to work remotely versus 4 percent of state and local government workers, according to the Pew Research Center. A wide range of philosophies existed among public agency leadership throughout California about whether remote work was beneficial or a hindrance to collaboration, camaraderie, productivity, and customer service. The COVID-19 pandemic brought renewed life to the practice because many public agencies were suddenly forced to make virtual work the standard mode of operation for a large portion of their employees.
From an employee's perspective, working virtually has many positive aspects. Remote work allows employees to be more flexible with their hours and spend time with their families. It eliminates the time, energy, and resources required for commuting, which can translate into multiple hours per day spent focused on work instead. For those in management, business, and financial roles, the actual workday experience of mostly sitting in front of a computer or attending meetings may not have changed that much. According to an early April 2020 Gallup Poll, three in five Americans who have been working remotely during the coronavirus pandemic would prefer to continue working from home as much as possible after health restrictions are lifted.
But public agencies, specifically information technology (IT) and human resources staff, may react differently to a remote workforce. Consider some of the previously unthought-of questions your agency has had to tackle in the past few months; for example, are you now obligated to partially subsidize your remote employees' internet service provider fees?
In Culver City, human resources leaders had to scramble to establish and update administrative policies that addressed issues such as remote work eligibility and personal technological device use. This situation has also spurred an effort to digitize as many forms as possible, curbing the need for paper handling and storage. Meanwhile, IT leadership had to procure laptops and issue mobile devices for remote workers, ensure employees could access internal shared drives, and devise new security measures because employees were no longer working behind a typical firewall.
By the time the League of California Cities 2020 Annual Conference & Expo takes place in October, it is very likely that the narrative around COVID-19 and its impact on an in-person workforce will have evolved even further. At that point, nearly every city in the state will have valuable experience and data about how remote work has functioned for them. As your agency discusses how best to keep employees safe and happy, be sure to ask employees about their personal preferences. A follow-up Gallup Poll in mid-May showed that after employees get a taste for working remotely, they may not want to go back to the way things were: "Now that some of these employees may be able to return to their workplace, it appears only a quarter are emotionally ready. Another quarter are reluctant to return specifically because of concerns about contracting COVID-19, while half have a personal preference for working remotely."
As the risk of coronavirus infection (hopefully) lessens over time and your leadership decides in-person work is a possibility again, the question then becomes: is it worth it to make working virtually your new normal?
---
Learn More at the Annual Conference
In Spring 2020, many cities found themselves scrambling to set up makeshift virtual workforces and virtual council meetings. After the dust has settled and technology kinks have been smoothed out, what have we learned? Are remote workforces and virtual public meetings here to stay? Come learn from several city management professionals in a panel session titled "Is a Virtual Workforce Our New Normal?" at the League of California Cities 2020 Annual Conference & Expo, Oct. 7–9. Panelists will share their insights and experiences in empowering their staff to work remotely, offer advice on how to sustain the option, and discuss their thoughts on what the future may hold for public agencies. See page 8 for more conference details; to register, visit www.cacities.org/events.
---
Related Resources
Register Now for the Reimagined 2020 Annual Conference & Expo Oct. 7—9
Cities Use Technology to Keep Constituents Informed and Engaged During Pandemic
The Economic Impact of COVID-19 on Essential City Services
Quick Steps to Prepare a Remote Work Policy for Your Local Government