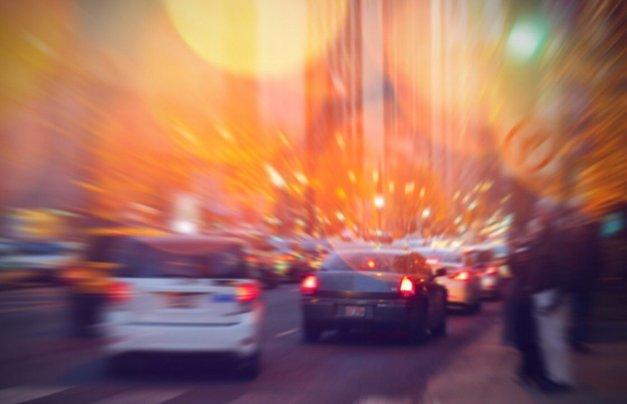 The Sharing Economy's Impact on Cities
Eva Spiegel is communications director for the League and can be reached at espiegel@cacities.org. Jude Hudson is editor in chief of Western City and principal of Hudson + Associates, a Sacramento-based strategic communication consulting firm; she can be reached at jude@surewest.net.
---
The advent of ride-sharing and home-sharing services like Uber, Lyft and Airbnb are affecting cities in a variety of ways. Western City recently interviewed officials from seven cities throughout California and asked them to describe how the sharing economy is impacting their community and the challenges and opportunities it brings. We also asked them about their greatest financial concern for their city over the next 10 years.
Council Member and League First Vice President JoAnne Mounce, Lodi
In the City of Lodi, we're excited to see these alternative platforms help people meet their travel, accommodation and transportation needs. Lodi doesn't presently offer a lot of hotel choices, so there aren't always enough hotel rooms when big events draw visitors. The home-sharing services like Airbnb and Vacation Rentals by Owner (VRBO) do a good job of providing space for visitors. It's beneficial for the consumer, and so far we have not seen any harm resulting from it. We do have a number of requirements in place for Airbnb and VRBO regarding home occupancy and paying transient occupancy tax (TOT).
The big issue related to home sharing may ultimately be land use. We have not had any complaints yet, but that may become an issue in the future. Parking and noise issues can be addressed through our existing zoning laws.
As far as ride sharing is concerned, Lodi has only one taxi operator so we consider Uber and Lyft an advantage for our community. I have used Uber, and it's a good way to get people around Lodi. Many limousines and buses are also available locally for people attending private events or wine-tasting tours.
Like many other cities in the state, California Public Employees' Retirement System (CalPERS) obligations and our ability to fund the next 10 years is foremost in our minds. We want to make sure our city's bottom line stays healthy, which depends on CalPERS rates. … We have partnered with local businesses to help tourists have a positive experience, and that will help bolster our revenues. At the same time, CalPERS has a huge impact, even though we've diversified our investments and tried to cover ourselves from a fiscal standpoint. With the help of our city manager, we put all our eggs in the tourism basket 10 years ago, and that effort has paid off for Lodi.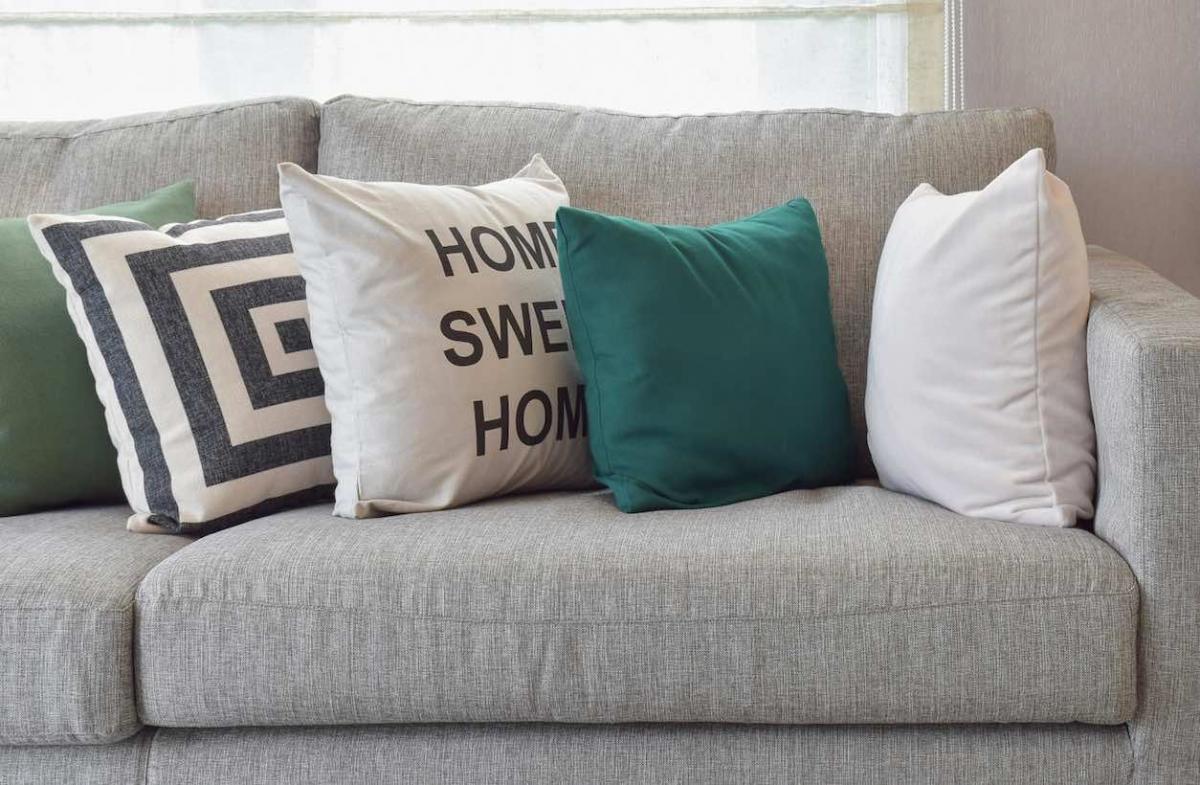 Mayor Rusty Bailey, Riverside
Riverside is preparing for the sharing economy. We haven't had too much relationship with it yet. I know people are using Uber and some Airbnb units, especially with three growing universities in town. We have 50,000 students, and that generation is going to expect a shared economy.
We're preparing, watching the trends and monitoring decisions in the courts, and watching what other cities are doing. We haven't gotten to the point where we're seeing impacts that require a regulatory approach. However, we want to make sure we respect the quality of the neighborhoods — if there is any threat to the quality of life, we'll address it.
On the transportation front, we're trying to find areas where it makes sense to pick up and drop off Uber customers. We're trying to coordinate the effort and ensure cars and taxis are not idling. We want to encourage small business and operators but also manage it sensitively for neighborhoods, downtown businesses and the local economy.
Looking forward to the next 10 years, we are keeping an eye on pension costs. That is an issue we need to work through with our unions, while still providing attractive wages and benefits, which concerns our finance staff. There is an expectation to provide an increase in wages and services. There are high expectations to continue our growth.
We need to maintain the improvements we've made in the past five years through our Capital Improvement Plan. We need to refresh our equipment, especially for public safety. We are concerned that because the money is going into pensions and wages, we will have to defer maintenance on vehicles, fire stations, streets and parks.
We're also concerned with our reserves. We have AAA bond ratings in the water utility and mostly AA in other city operations. Our bond ratings are healthy, but that reserve fund is in jeopardy. We have a practice to have a 15 percent reserve, but we want to make a policy that we maintain that 15 percent to keep bond ratings high. Our budget has grown from $210 million to $260 million in the last five years.
City Manager John Shirey, Sacramento
Uber and Airbnb are becoming household names. As our downtown renaissance evolves, so will the sharing economy. With our Golden 1 Center [arena] finished next year, more visitors will be making their way to downtown for events, dining and living. The more exciting a place is to visit, the more demand for the sharing economy. Of course, we may need some rules to accommodate the sharing economy.
We are gathering public input about short-term vacation rentals. Airbnb, one of the web hosts, reached out to the city to work with us. About 170 hosts in the city are listed on Airbnb. While visitors to the city are a good thing, we need to ensure we are addressing neighborhood concerns. We also need to be sure TOT is being collected and paid. Our council will decide how far to go, but I see a balance being struck. It's similar to the balance we struck with food trucks recently.
The city council may want to limit the number of days a home can be rented when it's not occupied by the resident or owner. A conditional use permit may be required after a set number of days. We may need to limit the number of occupants as on-street parking is limited in some neighborhoods. Our plan is to attach rules only to those areas that truly need to be addressed without completely discouraging the idea. A proposed policy will come to the council in November.
As for Uber and ride sharing, we are not looking at any regulations at this time. We are watching to see what the state is going to do in terms of regulating the industry. We may need some of the same rules that apply to taxis to ensure customers are being treated well and that service is safe and what they expect.
The other related issue is that by changing driving habits and types of vehicles, gas tax funds are no longer adequate to support infrastructure. We need to make a big change in how we support maintenance of roads and highways and provide more funding for public transportation.
Our greatest challenge over the next 10 years is dealing with the $450 million unfunded liability for retired employee health benefits while at the same time paying for ever-increasing pension costs imposed by CalPERS.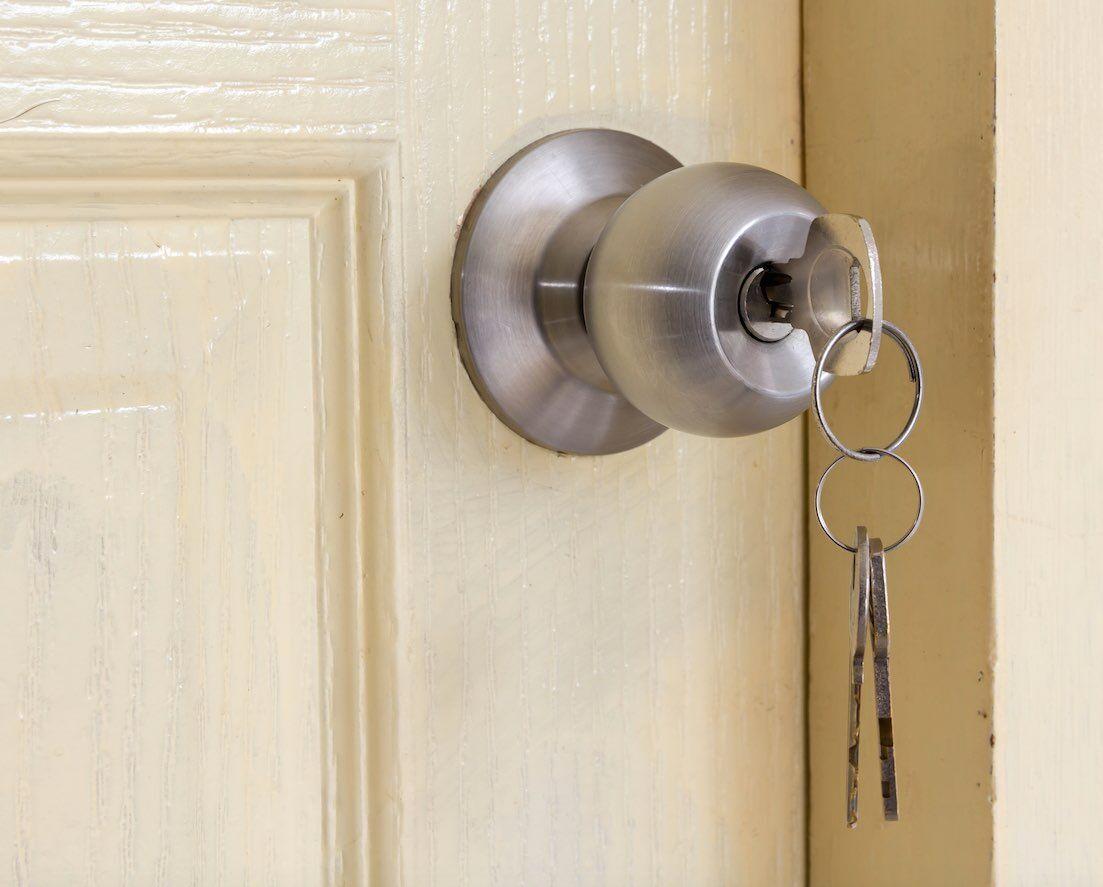 Mayor Rich Garbarino, South San Francisco
The City of South San Francisco is seeing a rise in the popularity of sharing-economy services. In terms of home sharing, the city does not currently have the volume and interest in short-term rentals that other cities like San Francisco and San Diego are experiencing. But a cursory review indicates several local properties are listed on Airbnb, including entire dwelling units available for rent as well as individual bedrooms. Airbnb listings in South San Francisco are convenient to the San Francisco International Airport and Caltrain, which provides renters quick and easy access to San Francisco; it's an ideal location for visitors.
Ride-sharing services are also prevalent here in South San Francisco due to the proximity to the airport and Silicon Valley. Users of ride-sharing services say that it is easier and faster to get a ride on demand from Lyft and Uber than to get a taxi.
Short-term rentals provide an opportunity to welcome visitors and allow homeowners to earn some extra income. However, these types of uses can create issues in neighborhoods, including parking, which is already problematic with each household having two or more vehicles. Safety and security issues also arise.
We don't allow commercial enterprises in residential neighborhoods, so what is essentially a commercial enterprise operating out of a home will probably raise legal questions that the courts will have to decide.
South San Francisco is considering a proposed amendment to its current zoning ordinance that will define short-term rentals' classification and performance standards and will require a permit. Our current zoning ordinance does not include a definition of short-term rentals, so this would help enable the city to collect TOT.
With respect to the next 10 years, the possibility of another economic downturn is a concern. We are fiscally conservative and have planned well for the future. We do five-year projections that are updated every year, so we are planning ahead. We committed a healthy percentage to our reserve from the General Fund, and we have dipped into that reserve when needed. We took $500,000 out of the reserve to create a neighborhood response team to address a public safety issue. That's what reserves are for: an emergency. Spending just because you have the money is irresponsible.
The city council is often asked why we don't spend money on certain items, but many good ideas are one-time fixes. Dipping into the reserve for these types of expenditures doesn't make sense. What happens next year when you can't maintain the commitment? My obligation as a public official means that I can't spend more than I have. I carry that mindset as a private citizen into my public role. We are the stewards of public finances.
Mayor Julie Fulkerson, Trinidad
Humboldt County is the size of Rhode Island but has only 130,000 people. Trinidad has a population of about 330, but because many of the homes are not inhabited year-round it's hard to know the true count. At one time, the houses were all relatively small, owned and lived in by fisherman and some lumber employees. In the past 20 years, the small affordable houses have been taken down, but larger houses have been built on the lots.
Close to where I live, there are about 16 vacation dwelling units along the coastal bluff. Over the years those houses have developed differently from the upper town where it's flat, nearer the town center. There you'll see a mix, with more residents living in those houses, largely because they don't have direct views of the ocean.
Now because of this amazing sharing economy, people are buying in town as an investment to rent out through Airbnb and VRBO. The typical amount is $300 to $400 a night but some rent for much more. You only need to rent your home a few nights a month to make a lot of money.
The effect depends on your perspective. The upside is property taxes are going up; houses that were $300,000 a decade ago are now more than $1 million. With the vacation homes, there is additional TOT (12 percent) so money comes into the city and county. There are economic values to the local government and also the homeowners.
The downside is that the community becomes an economic machine. The city loves to see the taxes. But it means that we no longer have the resource of people. It's nearly impossible to find someone to sit on the city council, for example. It's an aging community, and many in town have already served on the council or planning commission or their spouse has done it. It's getting harder to find folks to volunteer for the Fire Department. We see the infrastructure of the community dismantling. And if you don't have neighbors, you're not really part of a community. I love seeing the tourists, but I never see them again.
Some people suggest that Trinidad may disincorporate.
In terms of public safety, when houses are empty you don't know who is coming and going. I would not say crime is higher in Trinidad. The biggest concern [related to home sharing] is more of a social nature and what happens to culture and affordability. I think we have waited too long to talk about this, because now the housing prices are so inflated.
We had a community meeting eight months ago to discuss what residents value in Trinidad and what they want protected. The top priorities are protecting water resources, police and protecting the quality of the fishing village (affordable housing). Not one person said we need more vacation rentals.
Two months ago, we temporarily stopped issuing vacation dwelling unit permits for nightly rentals. About 25 percent of homes have permits to rent on a nightly basis, and these are on the bluff where I live. The houses are larger and almost all vacation rentals, so they don't impact each other. But in the center of town where houses are closer, the vacation rentals have more impact.
We have 18 months to write a permanent ordinance. While there are many aspects to consider, the ultimate percentage of homes in town that can be rentals is the key question. If we keep it at 25 percent, who gets into the business of owning a vacation rental? Does licensing go with the home or with the individual?
I bet no actual residents will live in our town in 10 years. If I sell my house, unless there is a way to limit the use of that house in the future, I'm sure it would be turned into another vacation rental.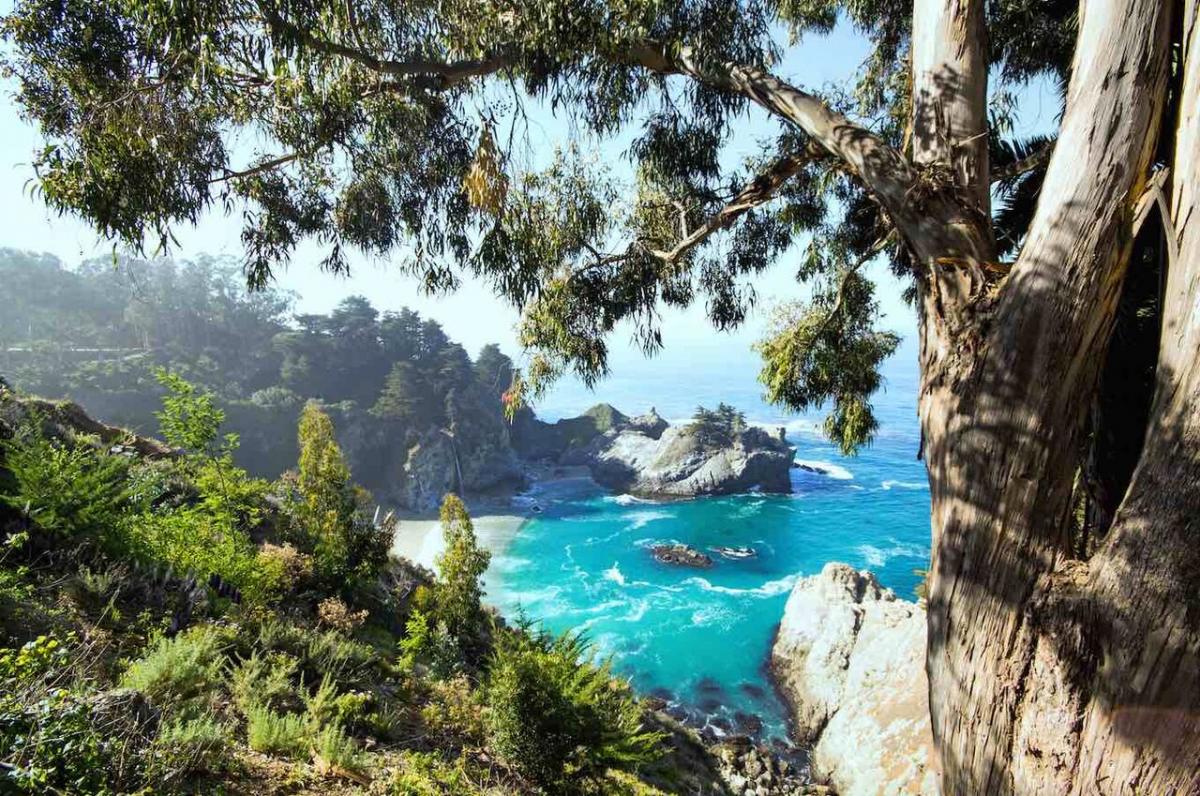 Mayor Alicia Barr and Town Manager Tony Lashbrook, Truckee
Barr: Uber and Lyft aren't yet operating in Truckee. Having them would be good because transportation options are limited. It's an untapped opportunity.
Short-term home rentals are a big deal. About 1,150 of the 13,000 housing units are registered with the city. There are 400 signed up individually and 740 with a property management firm.
Lashbrook: We allow by right the short-term rental of residences. No permits are required, but the city collects TOT and requires owners to sign up for it. Half of the 13,000 homes are occupied by full-time residents; the other half are vacation homes.
Barr: Our biggest concern is that we have some hotels and lodging. We want to make sure everyone is playing by the same rules to compete in the economy. Two years ago the city council directed staff to initiate an education program to encourage owners to sign up for TOT registration. We've seen a significant increase in TOT registration.
Lashbrook: We said if you come clean and pay your 2013 amount, we won't go back to see if you should have paid in prior years. All in all, that process worked well. We haven't built any hotel rooms in a while, but we keep breaking our TOT records.
Barr: The other concern, given the mechanism of these online sharing economies, is that we already have a housing crunch for full-time rentals. Our rental market is very tight. We are doing an education and audit program to create a level playing field. We have also partnered with other local agencies on a housing study to determine our housing needs.
Lashbrook: Our lodging industry is pursing a Tourism Business Improvement District and proposing to add a self-assessed tax on lodging to pay for marketing. This could generate $400,000 annually.
Truckee is a genuine town, plus it's a place people like to visit. Our real community is at risk of being pushed out because our home prices are driven by the top earners from the San Francisco Bay Area, not what local folks earn. We are working on economic diversification and affordable housing. There is a tension between short-term rentals and housing available for the workforce.
Barr: It is a fine balance. Tourism is a massive economic driver, and we don't want to lose that. But we are a true community, and we want to accommodate our own workforce that caters to the tourism industry.
Lashbrook: The other big risk for us is what the state is doing to local government. How do we plan in a financially responsible way when we don't really know what is going to happen to our income streams? It is scary and makes us more conservative in investing.
Mayor Lindsey Horvath, West Hollywood
Prior to my election to the council, the West Hollywood City Council convened a sharing-economy task force. I served on that task force and on the transportation committee. Uber, Lyft and similar sites have very much transformed our night life. Fewer people are getting behind the wheel after drinking. It's also addressing parking concerns.
When people are getting in and out of cars, safety can be an issue. I have asked the council to consider converting our yellow loading zones to short-term pick-up areas. Rather than Uber drivers picking up passengers in the lane of traffic and creating unsafe conditions, they'll have a place to pull over and pick up and drop off more safely. We worked with Uber and Lyft on this item. They'll educate their drivers and customers to look for those pick-up and drop-off areas if they are in night life areas. It's a start. If this is something we're able to do, it allows for the sharing economy to be a little safer, but also to grow.
I've found Uber and Lyft work well with our local government. On the short-term residential rental side, I can't say the same thing. All the different companies have different perspectives. We took a similar approach with the short-term rentals as the ride-sharing services. Those firms were very reticent to share and collaborate. Especially in a city like West Hollywood, where TOT is the top source of revenue and 80 percent of our residents are full-time renters — taking affordable housing off the market by converting units into short-term rentals and other vacation units changes the character of a neighborhood.
I recognize that West Hollywood is unique when it comes to the short-term rental market. That's why we reached out to these companies to get data. The hotel industry in West Hollywood said, "We don't want short-term rentals in the community." Some of the luxury buildings and high-end condo buildings are being rented on Airbnb, etc., which competes with hotels.
When people leave the short-term rentals they leave their trash, and it affects public safety.
We are unique because of our TOT and rent control. Other cities have worked better with these services.
These sharing economy services are here, so it is about making sure they work with local governments on the impacts. I'm working with Senator Mike McGuire (D-Healdsburg) on SB 593, a two-year bill [that addresses home-sharing issues for local government]. It's supported by the League and an interesting coalition.
We are pretty fortunate to have a diverse economy, a good financial foundation and planning. We have done an excellent job managing our city's finances. We weathered the recession pretty well. But one of the concerns is the greater economy in general if we experience another recession. Because we rely on TOT for so much of our budget, tourism and travel is an important part of our economy. We need people to travel to California, to Southern California. We want tourists.
---
Photo credits: couch, WorldWide/Shutterstock.com; door, Parin Kiratiatthakun/Shutterstock.com;coast, Aimee M. Lee/Shutterstock.com
---
This article appears in the November 2015 issue of Western City
Did you like what you read here? Subscribe to Western City
---